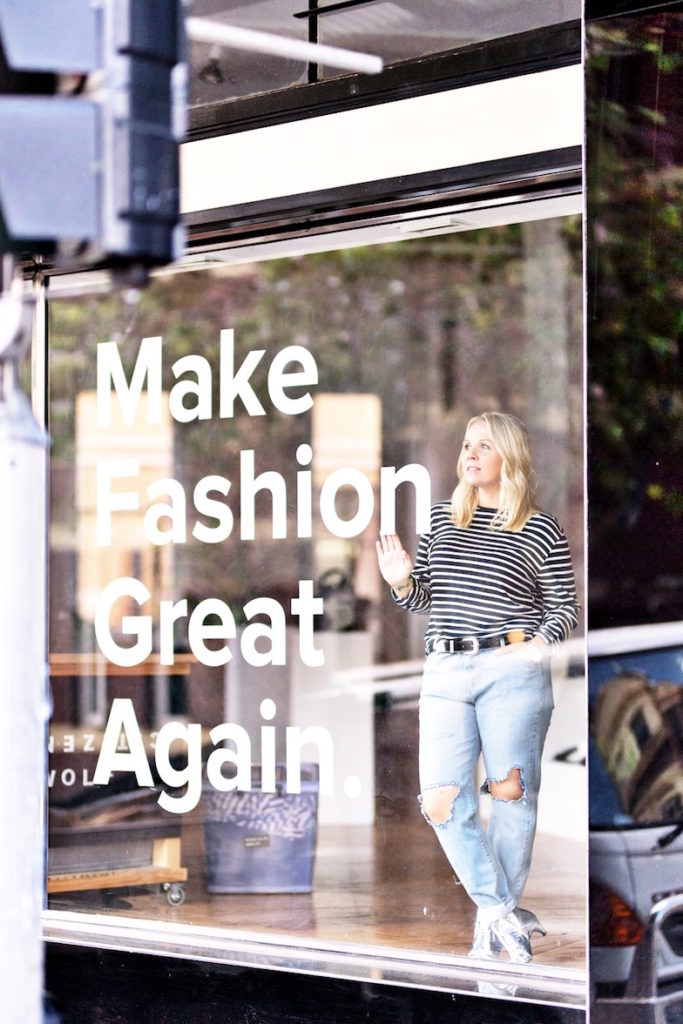 'The idea that you can't access responsible fashion is a mindset'. A valid and very true statement from Melinda Tually who heads up Fashion Revolution here in Australia and NZ. I touched on this in my last post It's Easy Being Green and attending an eco fashion event and forum last night drove home the same message, there is so much we can do!
Try thrift shopping, vintage, swap, borrow and #buybetter ethical brands.
I was fortunate to play dress ups at the Fashion Revolution and Good On You Pop Up shop in Surry Hills recently so I wanted to show you some of the stunning pieces I found. Have a look under each photo for details.
Everything you see here has mother nature in mind yet style is still at the forefront.
Explore the brands for yourself and make fashion great again
#WhoMadeMyClothes
Thanks to Wes for taking the pics