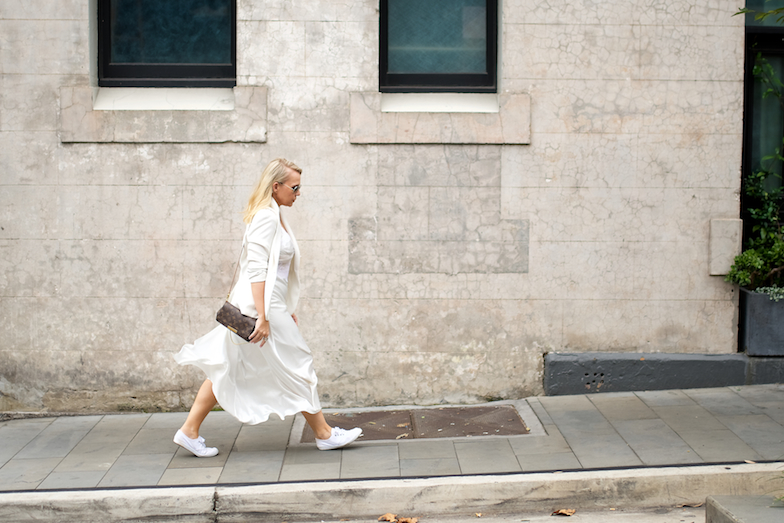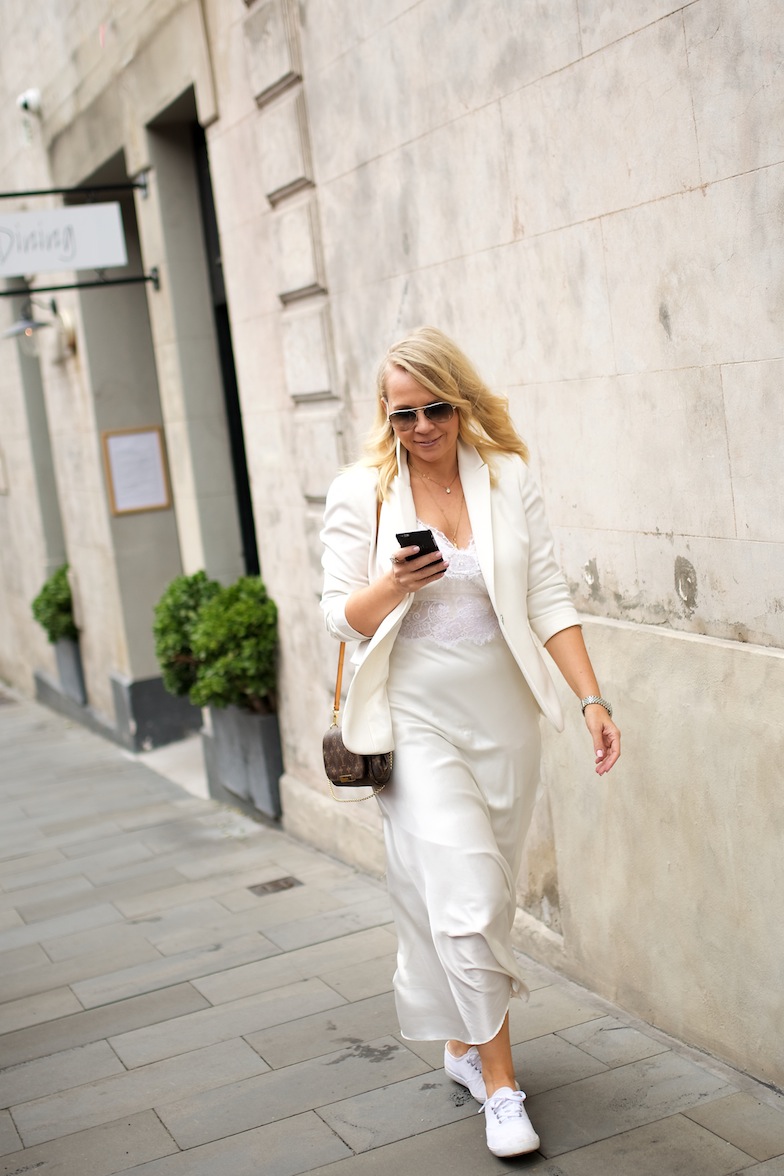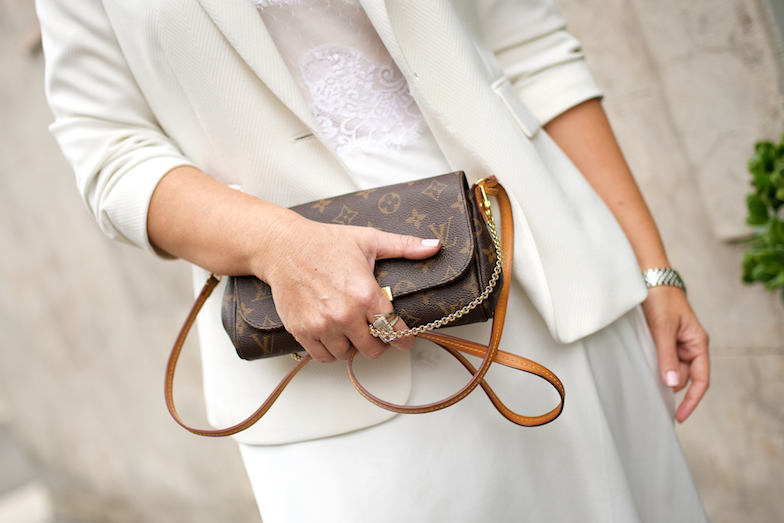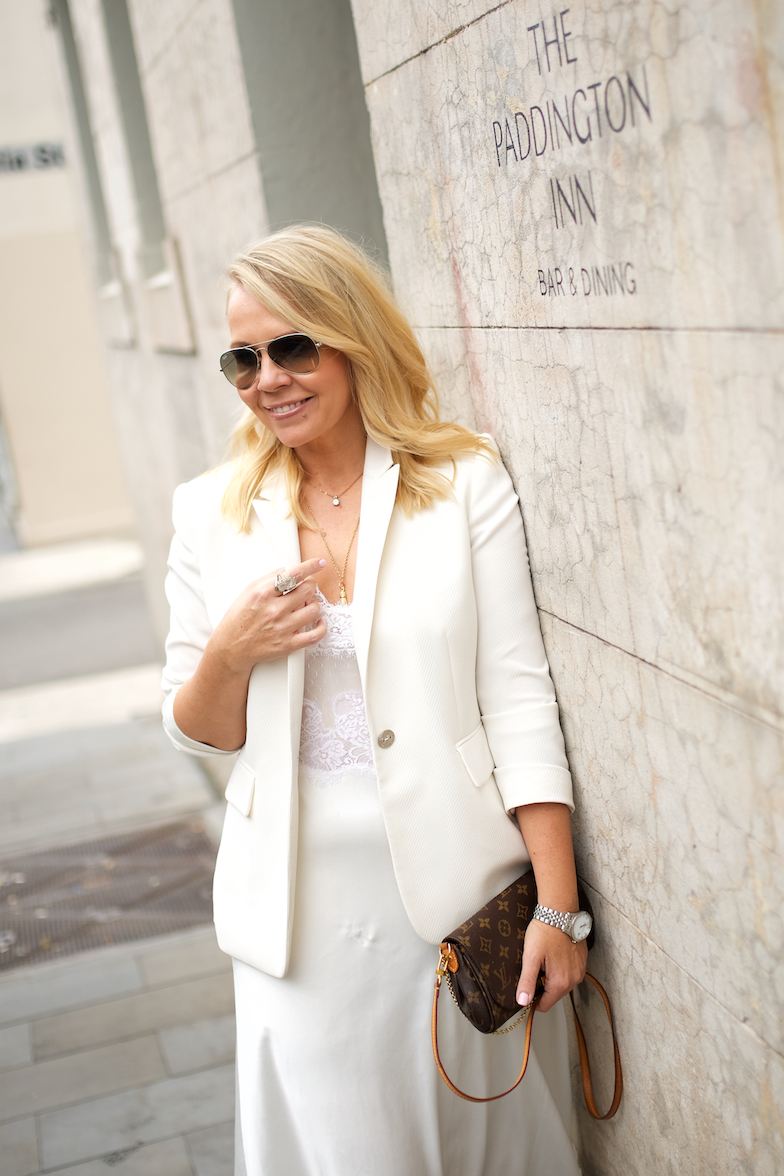 When you don't really want to change out of your nightie so you turn it into day wear…introducing sleepy style!
Slip dresses are a big deal right now and I get why, they are so darn comfortable and the coolest bit is they are totally acceptable as outerwear. Fashion is in a sense of rebellion and I'm feeling it.
I saw this all white combo in a Top Shop campaign recently and I loved it, what made it modern and cool was how it was tied in with a cute pair of sneakers. However, rather than catching the fast fashion train I decided to take a tip from the tortoise and slow down.
Upon pausing I realised that I actually had the perfect pieces already in my closet.
I found this silk Bergdorfs slip and Calvin Klein jacket for $10 each at the Salvation Army in NYC, they both still had their tags on!
I added another slip underneath so it wasn't to riske for the day.
Teamed it with my trusty LV and jewels from the Salvation Army here in Sydney
My beloved Marc Jacobs watch gives the look a touch of masculine attitude
Sweet (style) dreams
#FashionHound
Images by Bryan Marden