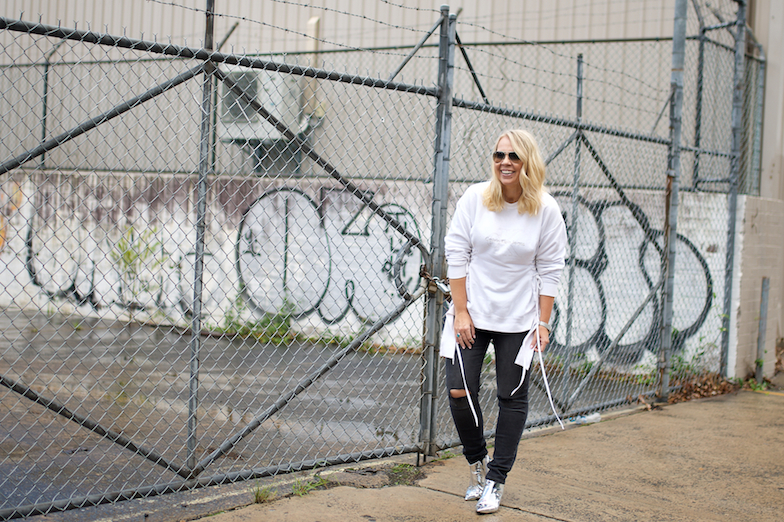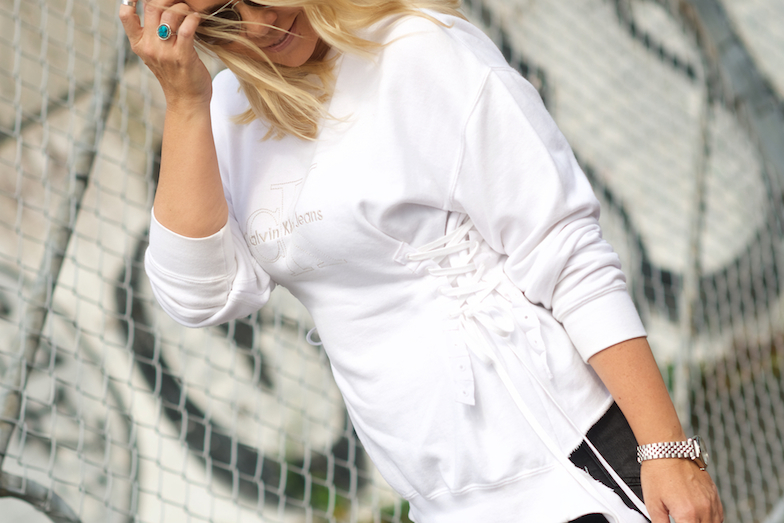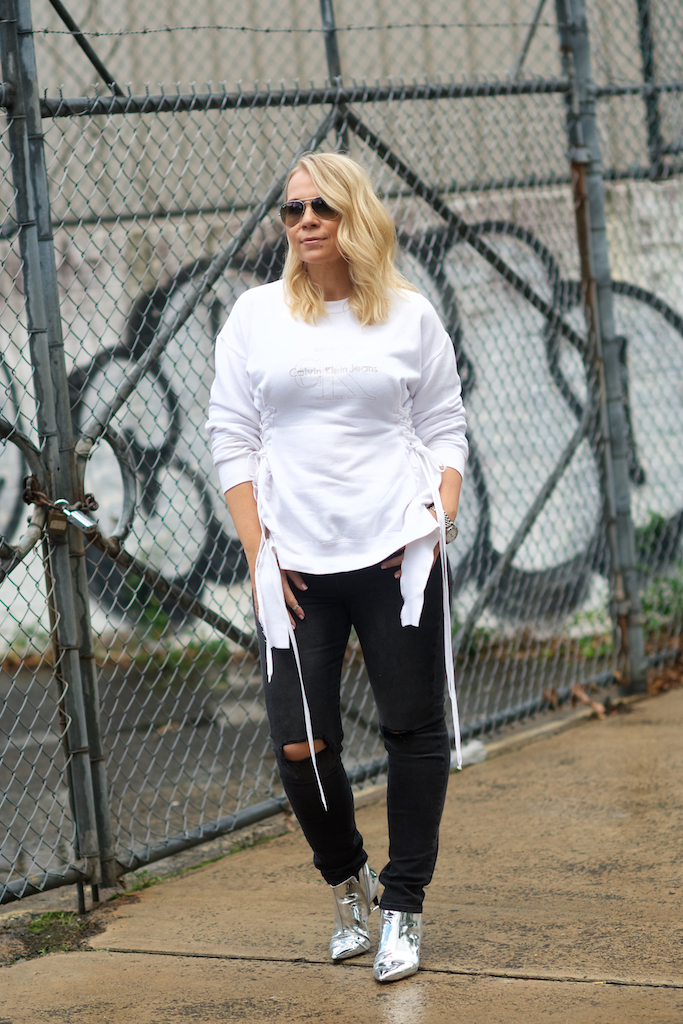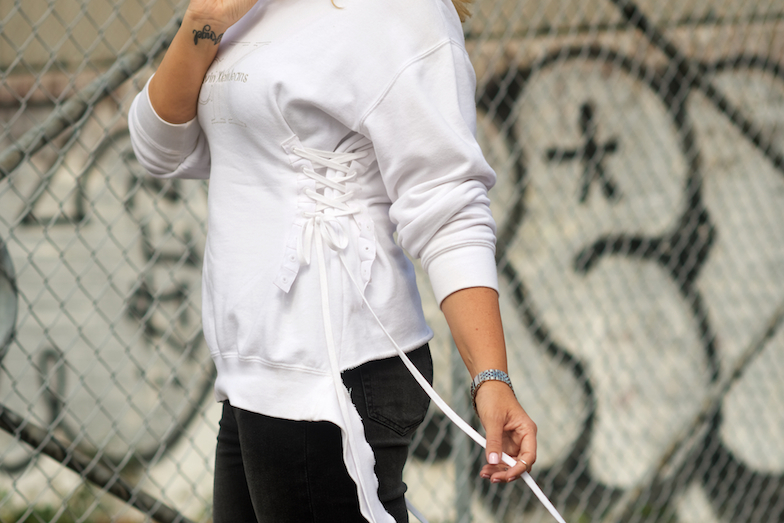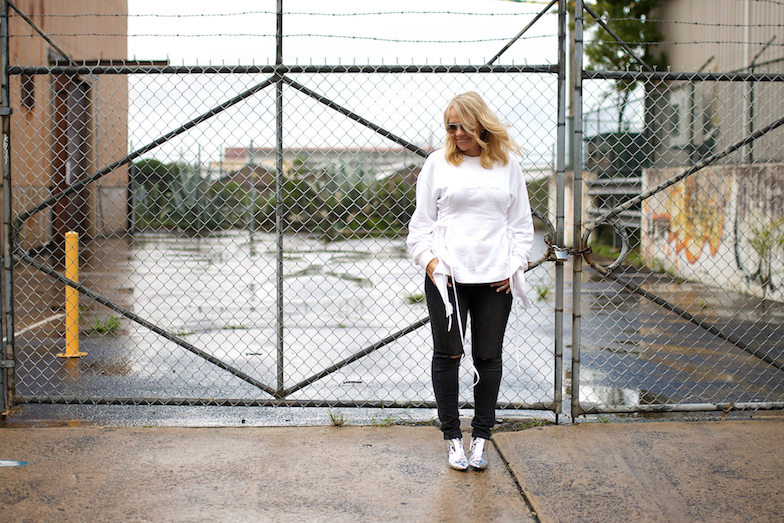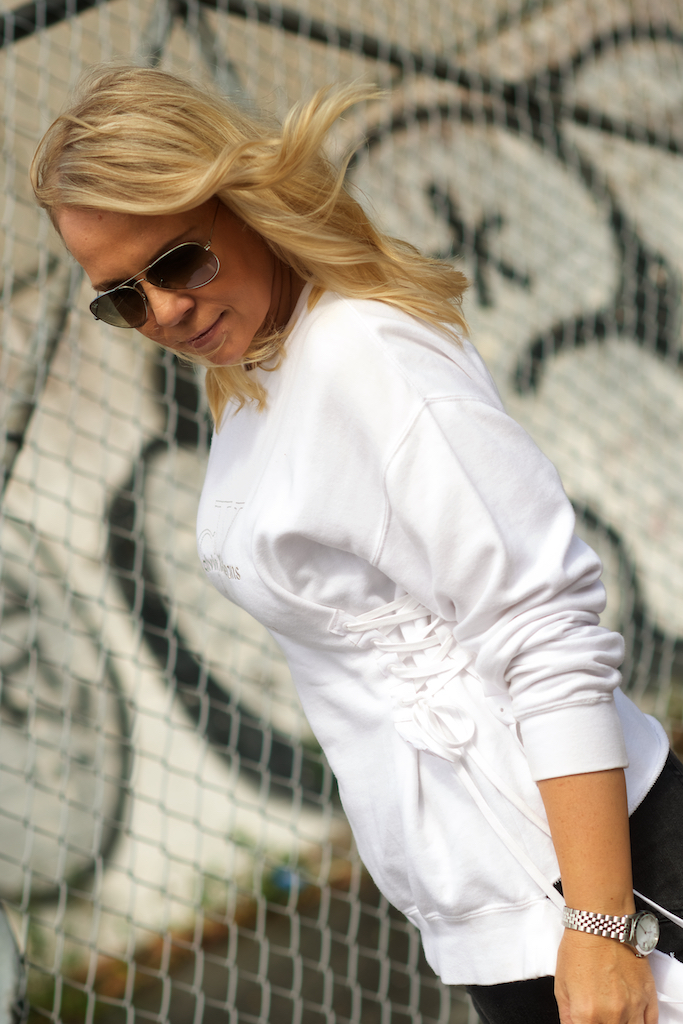 Of corsets a sweater and isn't it sweet!
In all honesty a lot of fashion can be uncomfortable so I am relishing this whole athleisure/femme leisure vibe. Basically I can dress like a dude and still be cute. Branded sportswear like Fila, Champion, Hilfiger and Calvin Klein are big right now but the price tag can be too, so I always do my best to source it second hand.
Op shops and preloved portals are a great place to cast your peepers. I found this fantastic Calvin sweater for $25 on Etsy and to play into another big trend, I had my trusty dressmaker help me add a corset feature.
 Give this trend an edge and elevation by adding a feature boot, bonus points if they look like you should live on the moon.
Sports luxe with a lovely unique twist.
So in love with this customisation I'm thinking about creating more
get in touch if you'd like one
#FashionHound
Images by Bryan Marden