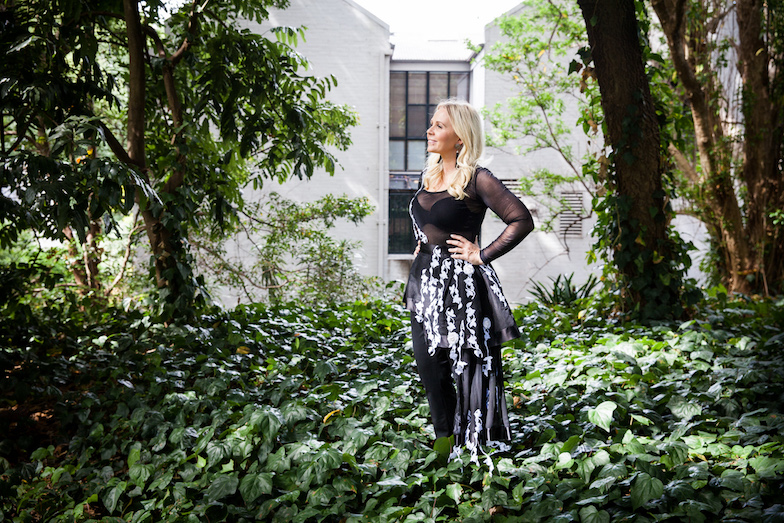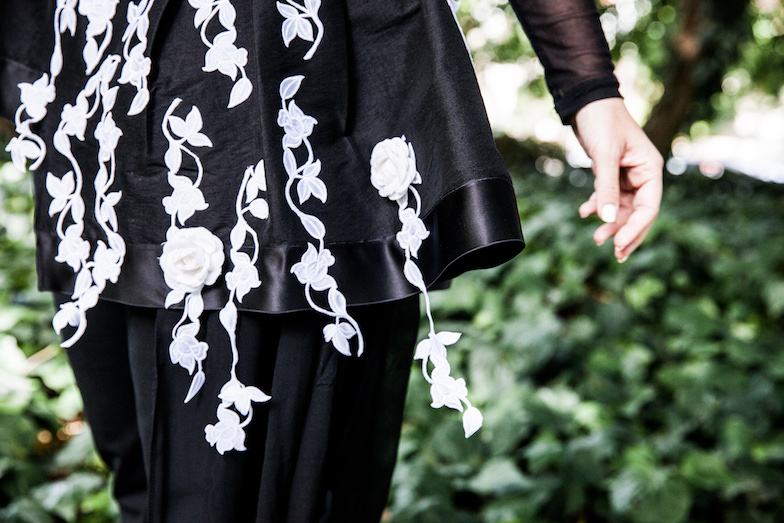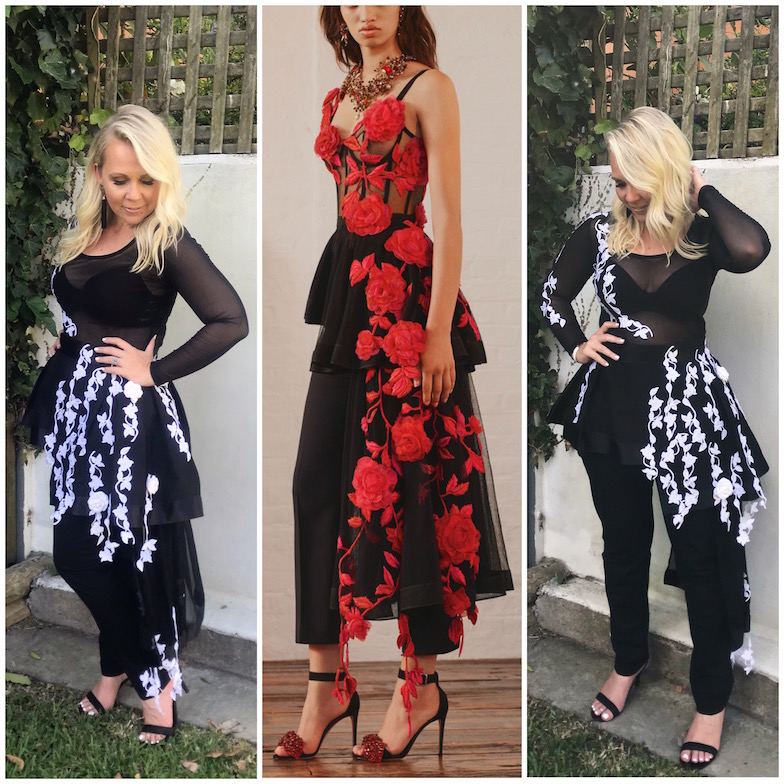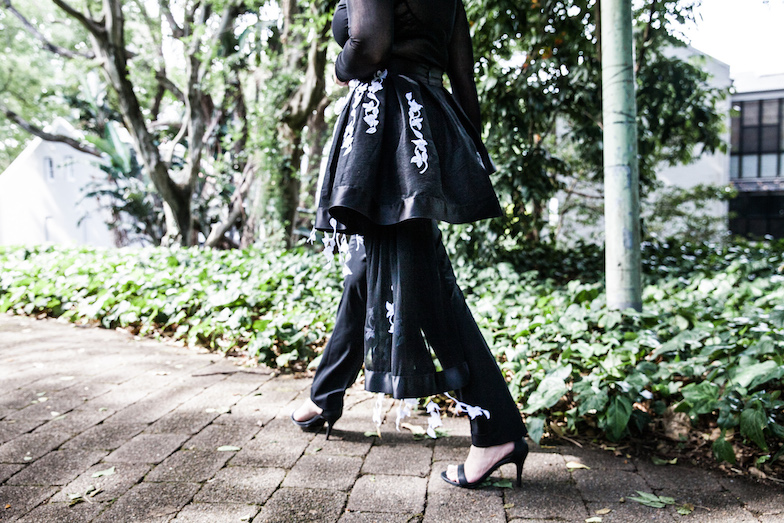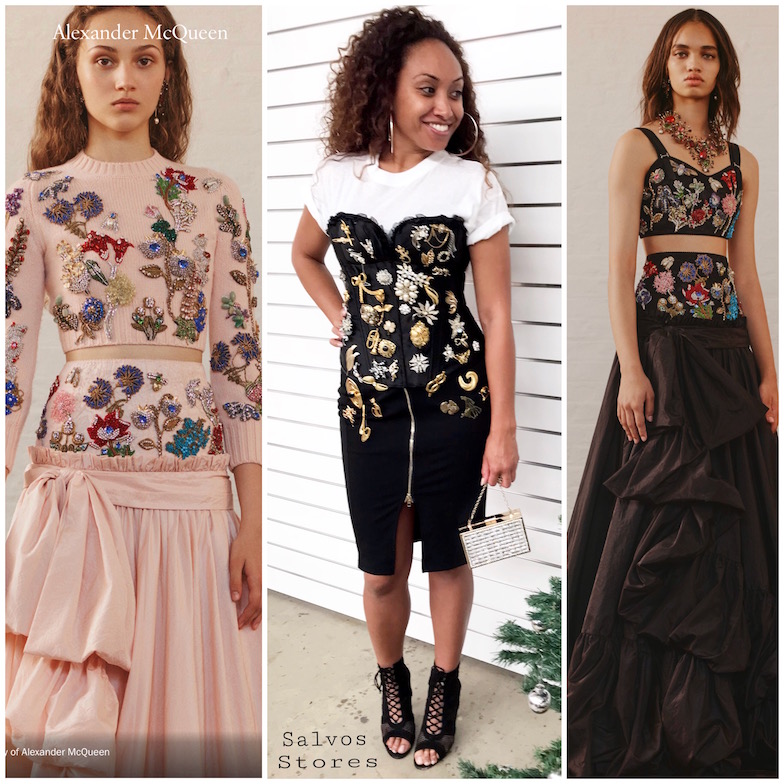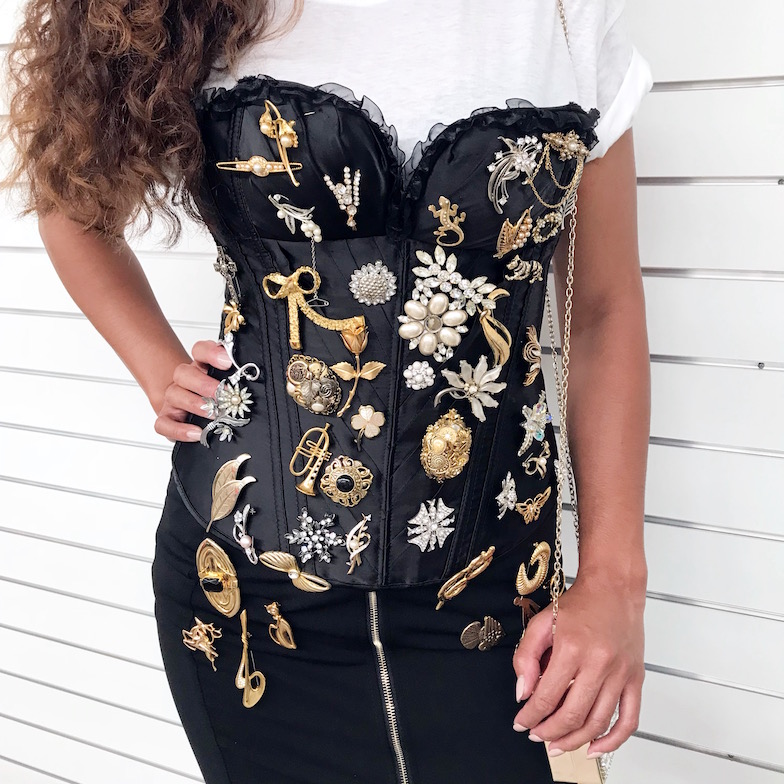 Yasssssss (Mc) Queen it's Christmas time and t'is also the time where the fashion pressure is on, but you know what I say
Hit the breaks and slow down this festive season.
My festive season began late November by way of my Hen's night – I'm getting married next week!!! With all my special girls (and by girls I mean mostly my gay husbands!) gathering together to shower me with love and champagne I definitely wanted to look and feel cute. Ten years ago I would have just headed to the High Street and bought something new that I'd probably just wear once, now I always try to challenge myself to stop before I shop 
I looked at renting a dress and of course hunted around my local thrift havens for a frock, however none of them seemed special enough or close to my heart.
The runway shows and designer collections are always such a huge inspiration for me and I am low key in love (also see #Obsessed) with the current Alexander McQueen collection. So I asked my trusty dressmaker Jan if she could help me recreate the stunning black and red look you can see in the above collage and as you can also see we nailed it!!
The trousers and top I already had, the patches I found at my local craft supplier and the rest I thrifted from the Salvos. Jan told me to look out for fabric that had structure, so I found the perfect mid length skirt that she cut into a short asymmetrical piece to emulate the designer look. The sheer side panel was once a long line vest. We ironed on all the patches. I LOVE this outfit, it made me feel so special and expensive, yet the whole thing cost $80!
The second McQueen recreation was for the Daily Mail
I wanted to show their readers how super chic you can look in second hand and that designer looks don't have to be out of reach. I adore the decadence of the embellishment on the Mc Queen looks and it sparked the thought that hmmm maybe I could get a similar feel with vintage brooches and boy did we what!! Isn't it gorgeous. Picking a simple palate with a black pencil skirt, corset and a white tee for cool contrast the pins really pop and make a heck of a haute statement for less. Vintage brooches can always be found in thrift stores so start building your collection!
The moral of this style story, get your crafternoon on and give DIY a try.
Frost yourself with slow fashion this festive season
#FashionHound