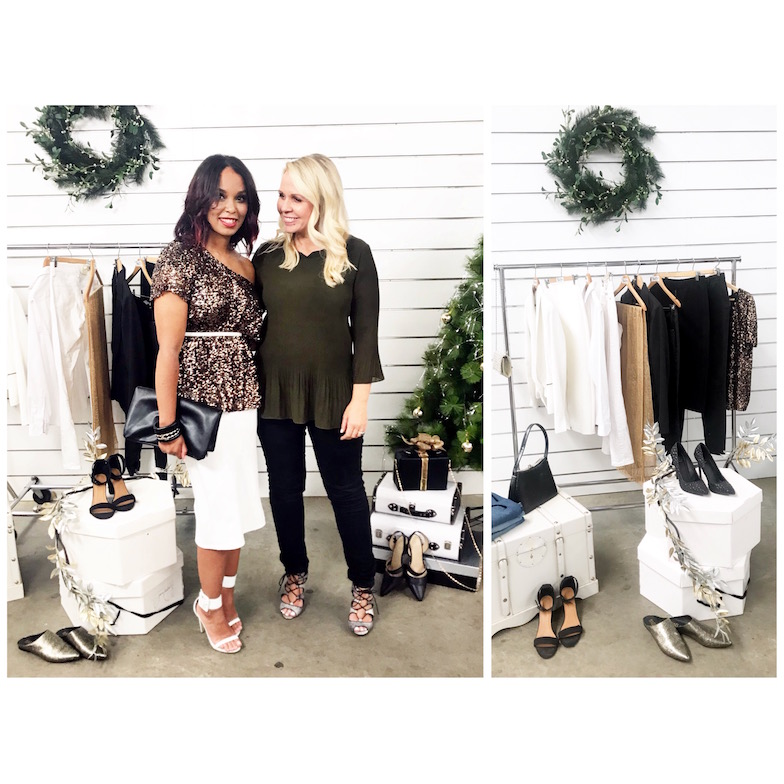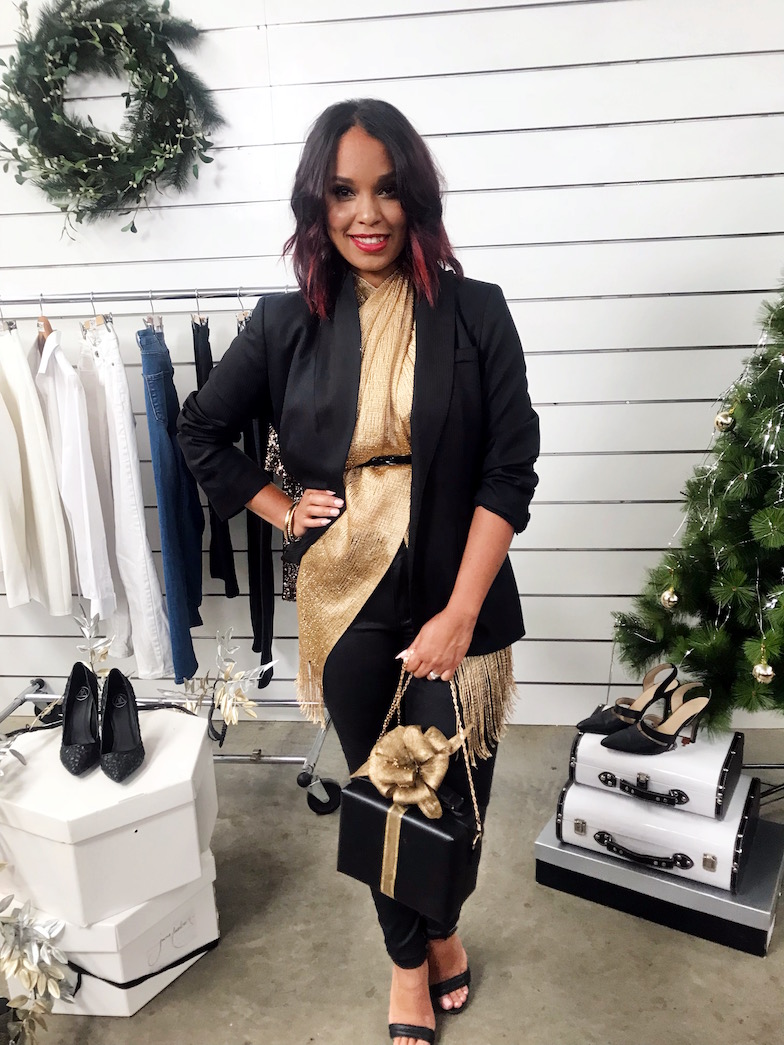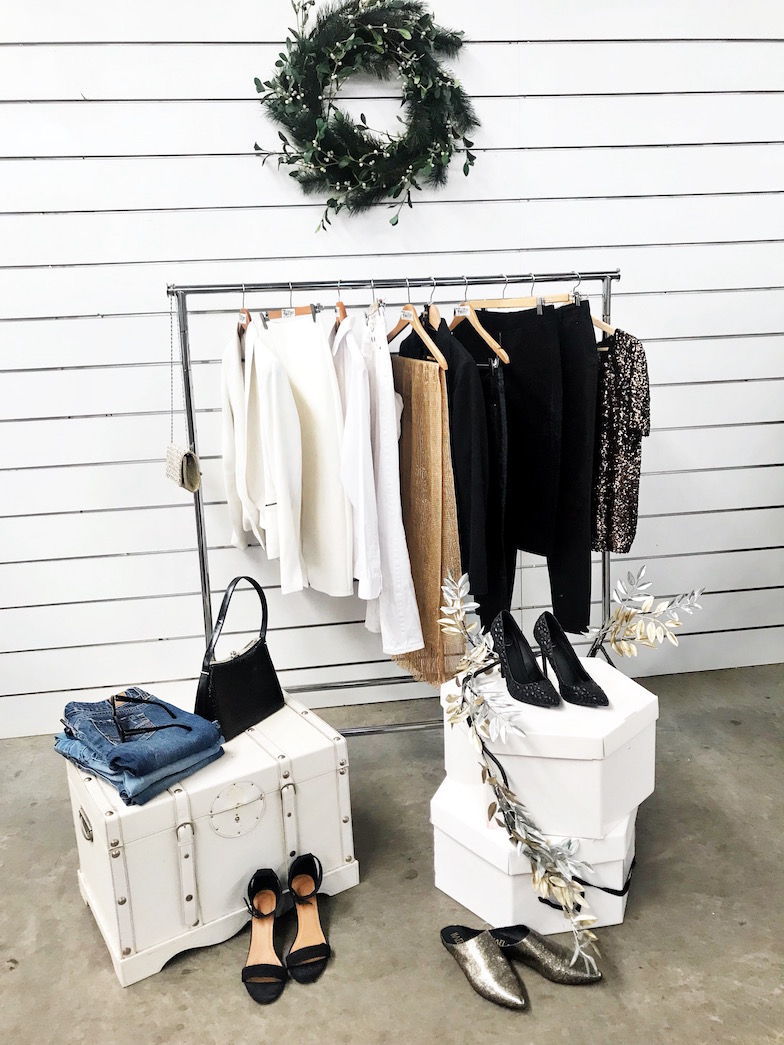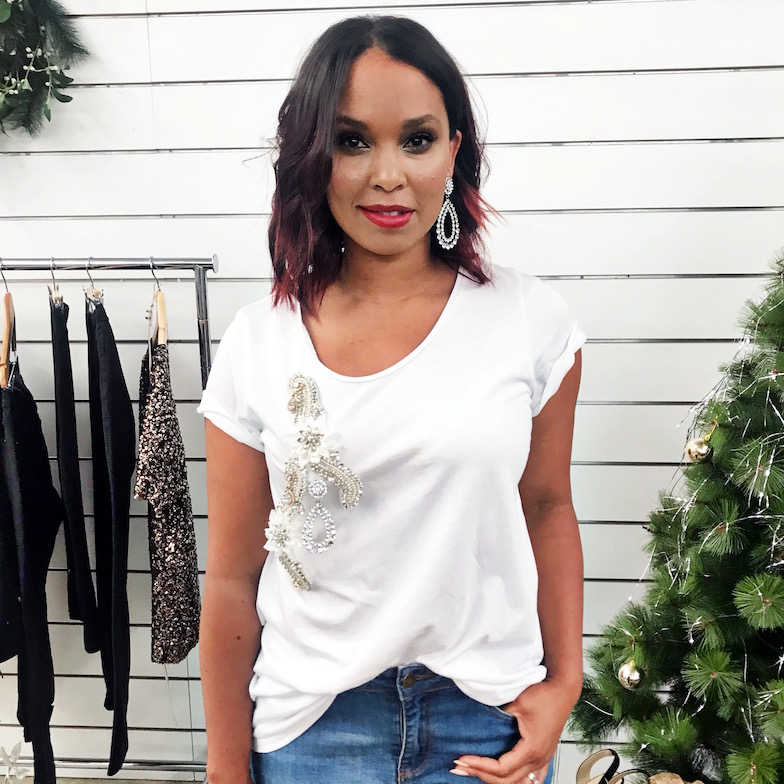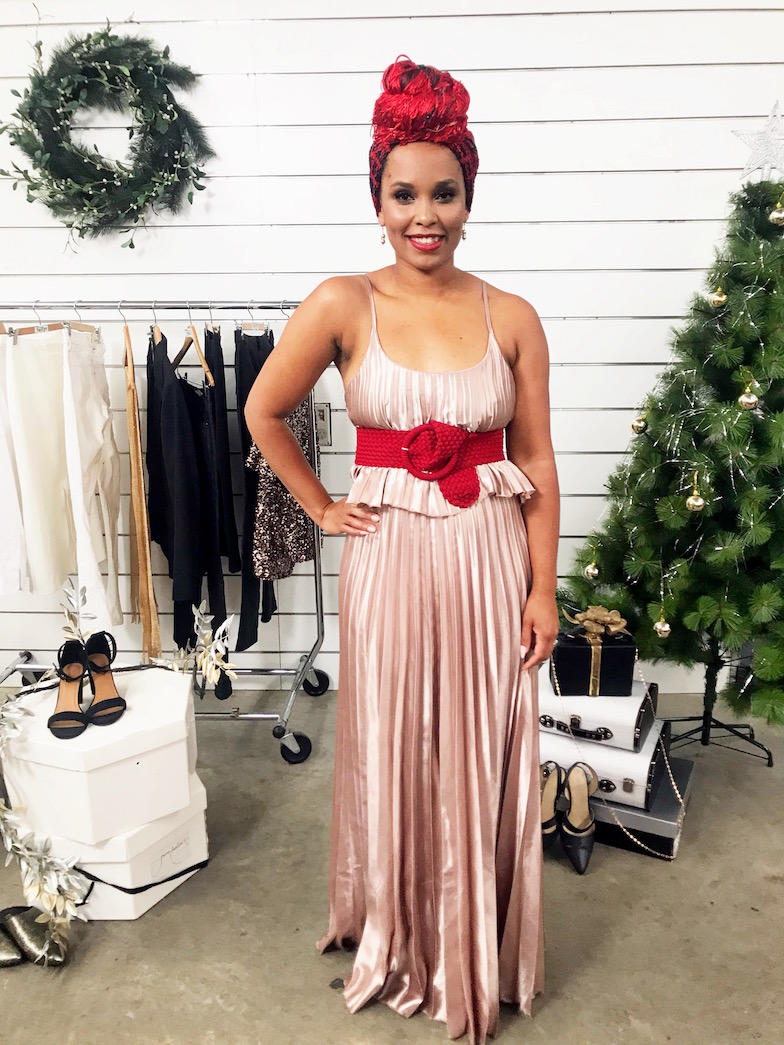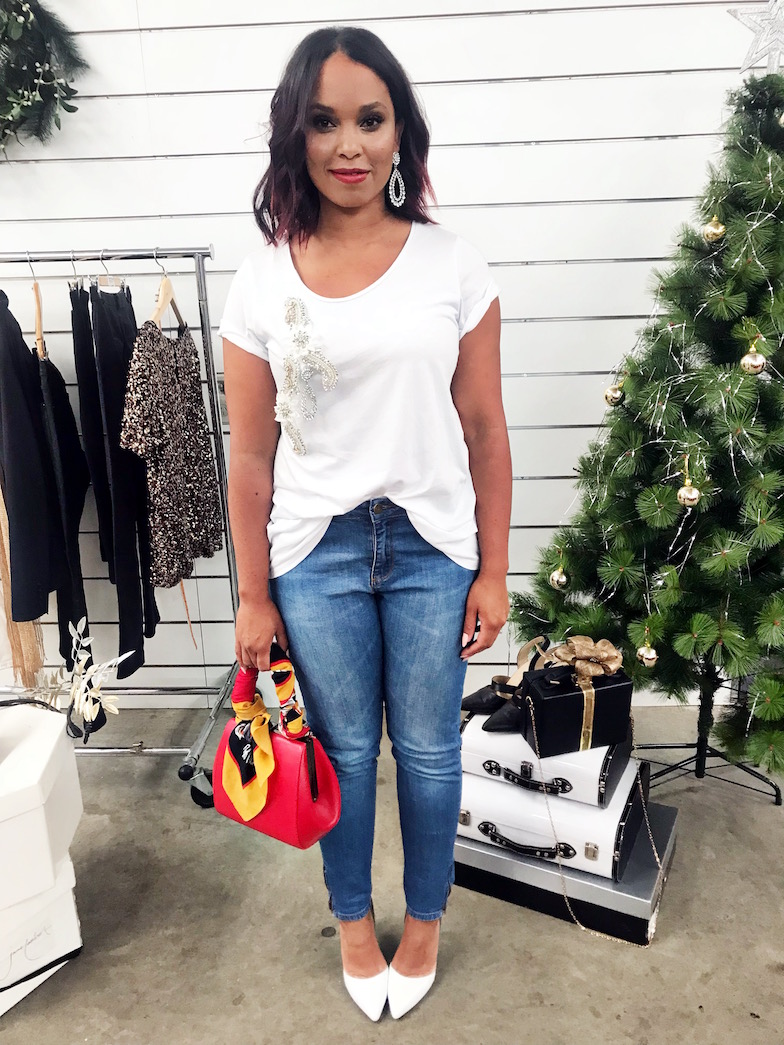 T'is the season my sweeties!! So I wanted to show you that being stylish doesn't have to involve spending a lot of money and it can actually do something positive for the planet too.
I hit my local Salvation Army thrift store to source 4 gorgeous looks for the festive season and the Today Show came along to check them out!
I decided to choose really simple classic items, some of which you may already have in your wardrobe, but if you don't they will be a steal at your local second hand haven.
I also gave accessories some super chic and unexpected twists – like a shimmer scarf as a top and upcycling a handbag to look like a present
Frost yourself for less but never ever sacrifice style
Here are my tips
Start with simple items – black and denim skinny jeans, a white t-shirt, black pencil skirt and streamlined accessories
Then uncover ways in which you can upgrade and embellish them. For example, the big take home from the 2018 resort shows was bling is big and British Vogue did a great editorial to show you how accessories can amp up simple pieces like white t-shirts, khaki and handbags. Look at the white tee in my pics, I actually used two patches and earrings pinned into them to jazz it up, I didn't glue or stitch so they are removable if you need your item to be plain again. Try one earring on the opposing side for a nod to the asymmetrical trend.
 Make items work in unexpected ways…look at these shots and you can see scarves worked in 3 different and unexpected ways…as a top cinched in with a belt, wrapped around a bag handle and reincarnated into a turban
Give DIY a go…I made a cute looking box shaped handbag look like a Xmas present, the bow came from a race wear fascinator and I spray painted it gold, graft glue sealed it all together
Frost yourself…if you don't have a shiny or sequin piece its definitely worth the time finding one…add this on and you're ready to turn heads…just keep everything else you wear nice and simple. Also – throw the size book out the window, this sequin t-shirt was too big for my model but it ended up being the perfect item to create a sexy after 5 off the shoulder vibe. PS it was only $15 from my local Salvos Store.
Each outfit seen here is well under $100 and absolutely items you can mix and match and wear again plus when you shop at a thrift store you are empowering people and the good work of the charity.
Christmas really should be about giving, not how much you can get.