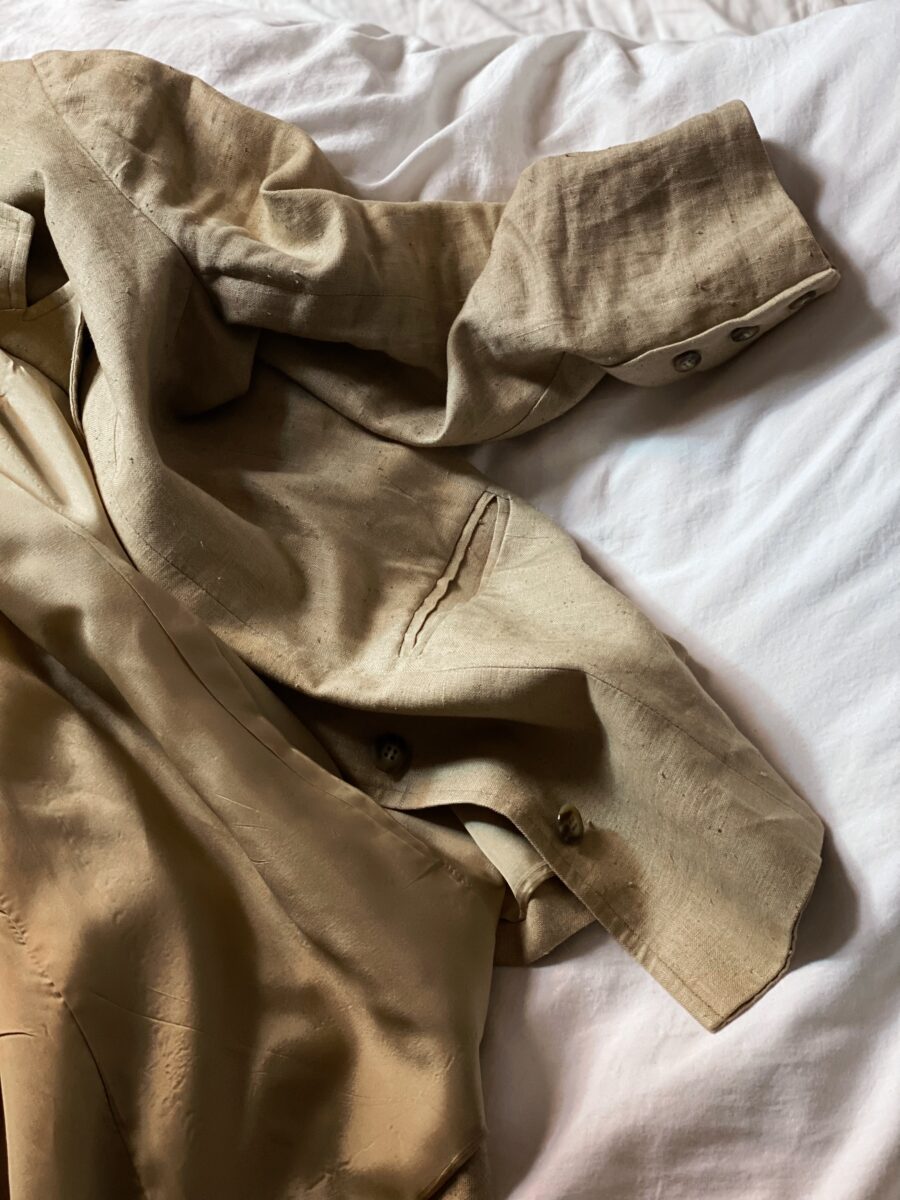 Butter soft, breathable linen, boyfriend cut….all beautiful luxuries not lost on me….but you know what makes this vintage 2 piece even more poetic!?
I found it second hand @salvosstores online for $10
It's the style I want right now and always to be honest, timeless, classic, comfortable and considered. Perfect for the beginning of Australian Spring, yet smart enough to transition across all the seasons.
Upon reading my favorite style portal I realised she's seriously in Vogue too
SOFT SUITING it seems is so a thing.
Here's a few ways I reimagined this gorgeous suit
With a designer tee, also thrifted from the Salvos online $4 and gold statement chain
I switched the skirt into a relaxed corset simply by doing it up above my bust and belting it at the waist. I tucked the excess fabric under said belt and fanned it out to create a peplum.
Be sure to head to keep an eye out for my newsletter with some serious moodboard inspo to support the cause, as well my instagram @fayedelanty for video content on this sublime two piece.
How would you style your soft suiting?