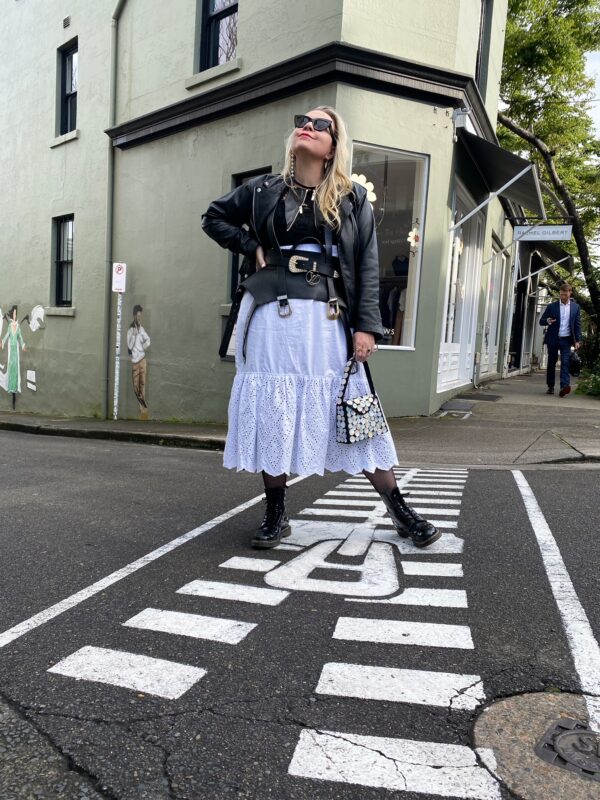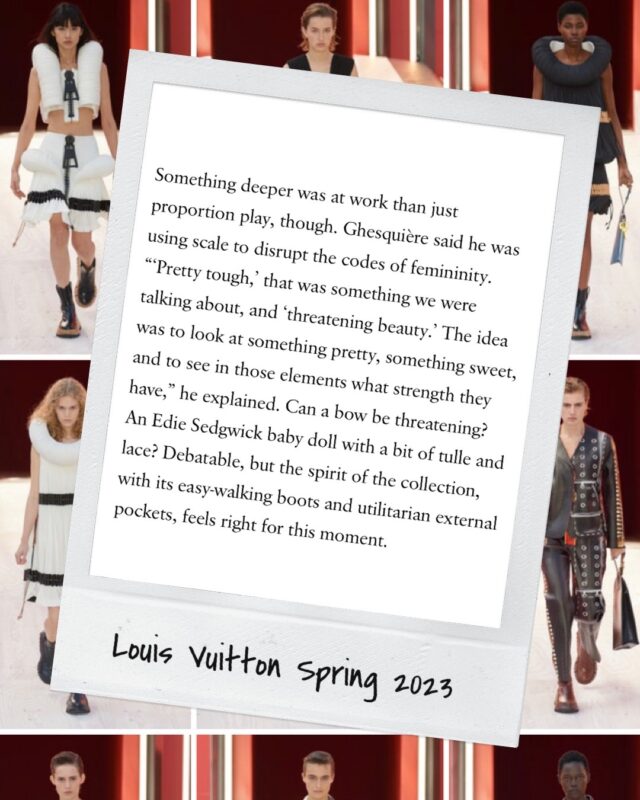 I get so much inspiration from high fashion, it really helps me to tap into my creativity and play dress ups with what I already have or could thrift. This practice has significantly slowed down my fashion consumption, its allowed me to STOP BEFORE I SHOP and be my own designer.
To celebrate BUY NOTHING NEW MONTH, I dived into my wardrobe and whipped up a thrifty ode to LV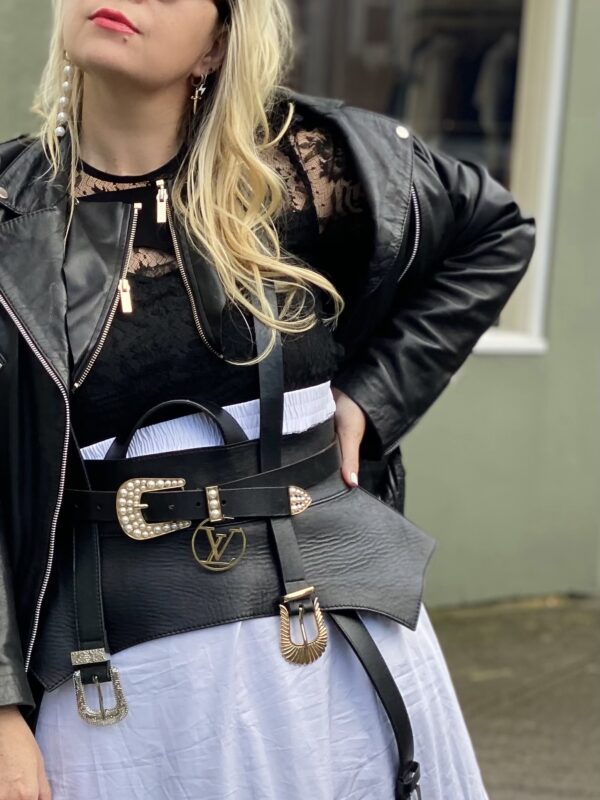 I loved the exaggerated size of hardware like zippers, belts and buttons so I had a tinker with my stash and layered up belts, a corset piece and even an earring to serve some designer inspired vibes.
HERE'S a FEW TIPS TO HELP YOU
Think about how you could twist, tuck and transform what you already have to deliver a 'new to you' outfit. Could belts become a harness, could a skirt be a top, could a shirt become a skirt? Try your pieces on and see!
2. Be sure to add classic pieces to your wardrobe because you can reinvent them time and time again, season after season. I always reach for my leather biker, doc boots, classic white shirts and skirts, they are what I like to call canvas pieces because you really can remaster them in a multitude of ways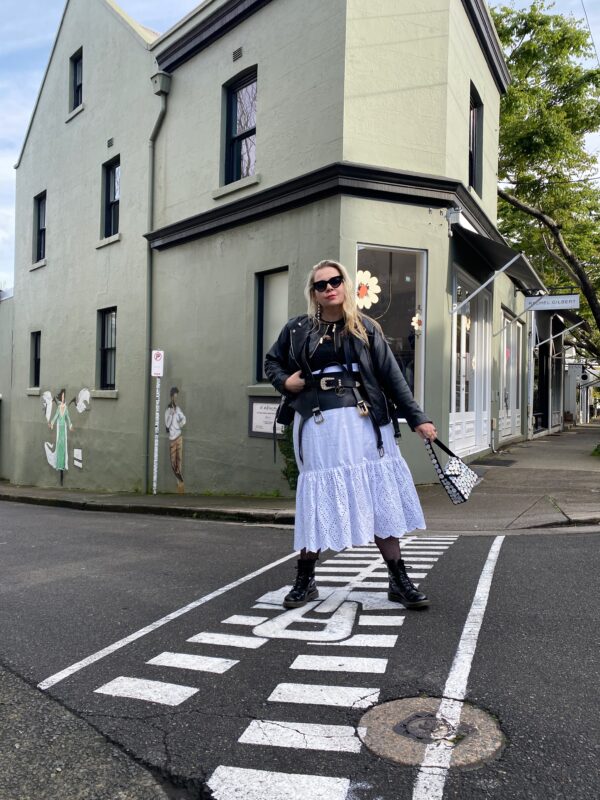 3. Explore fashion platforms like VOGUE RUNWAY – seriously this platform inspires me no end. You can see all the shows, read the designer musings, see ensemble details and of course devour the street style. All these elements are a huge go to for me and really ignite my inner fashion artist.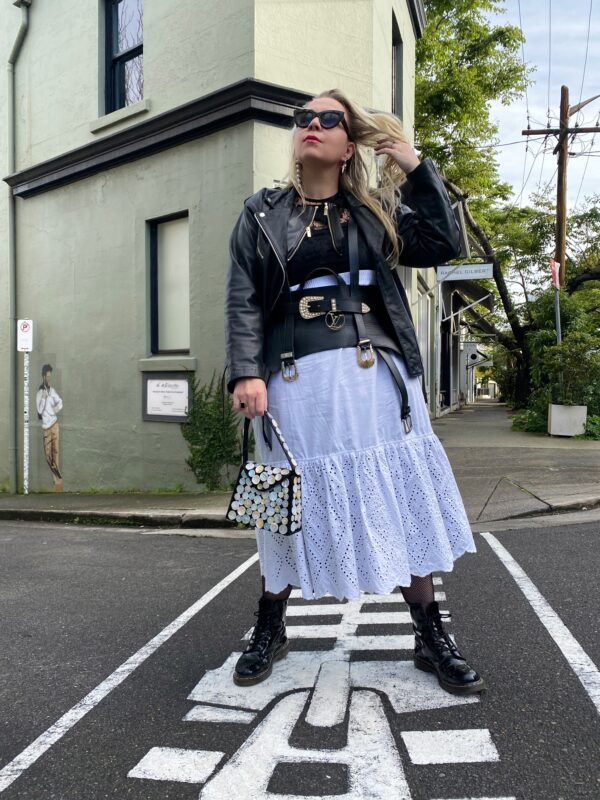 4. Check in with yourself before you do go to buy something and ask yourself questions like..
Do I really need it?
Do I have something similar?
Could I customise or get creative and make something like it?
Could I find it second hand?
These prompts definitely help me to STOP BEFORE I SHOP or consume something new.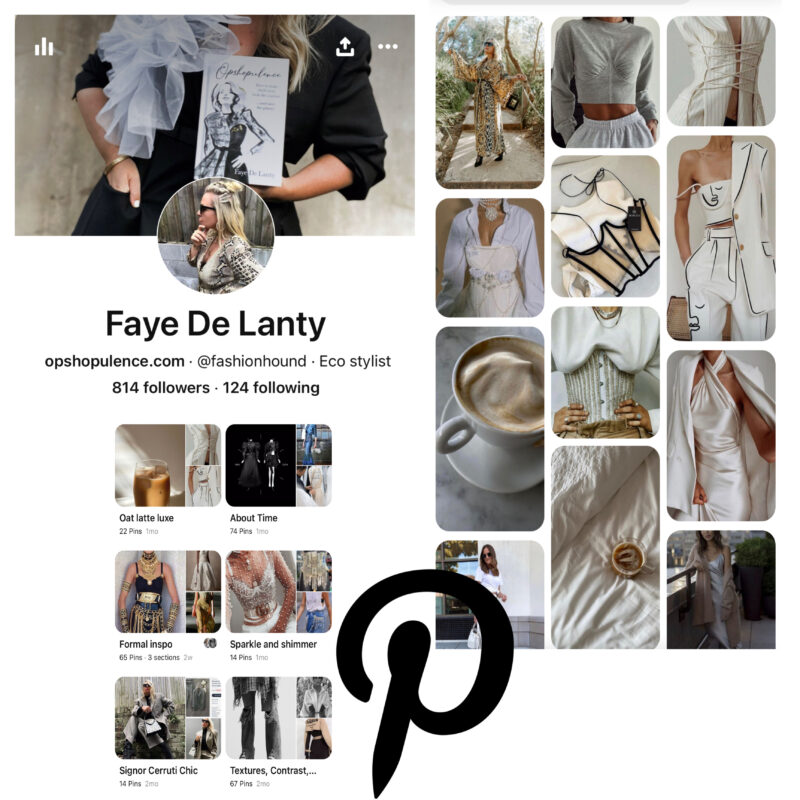 5. PIN IT! Along with thrifting, Pinterest is a form of cardio for me, sooooooooo much inspiration to explore. Come join me on my page, I have so many boards and am always updating. Pinterest saves me money, because quiet often I look here then get really juiced to dive into my wardrobe instead!
My book OPSHOPULENCE will help you on your sustainability journey, she's a real shape shifter.
Love Faye x