Serving you some Rich Thrift Aunty Vibes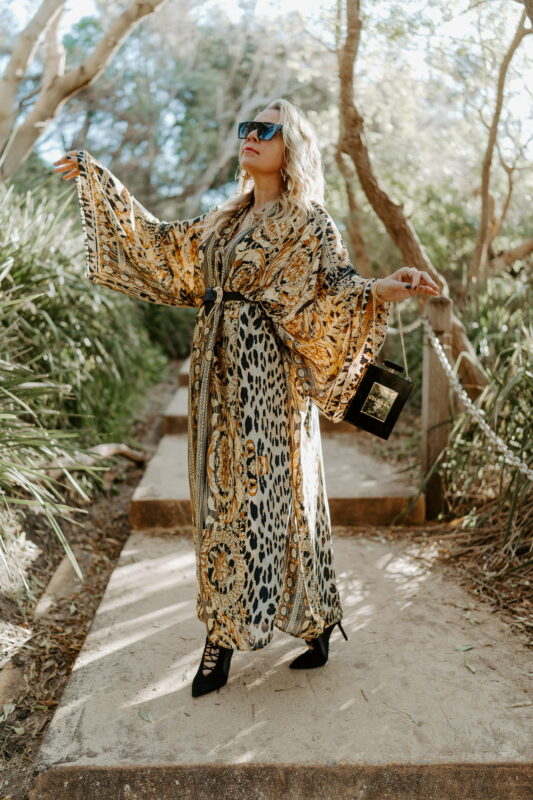 I found both these beautiful Kimono's second hand – the Versace inspired animal print at a vintage fair from @recycology and the black beauty in the sleepwear section at my local Salvation Army Thrift Store for $12!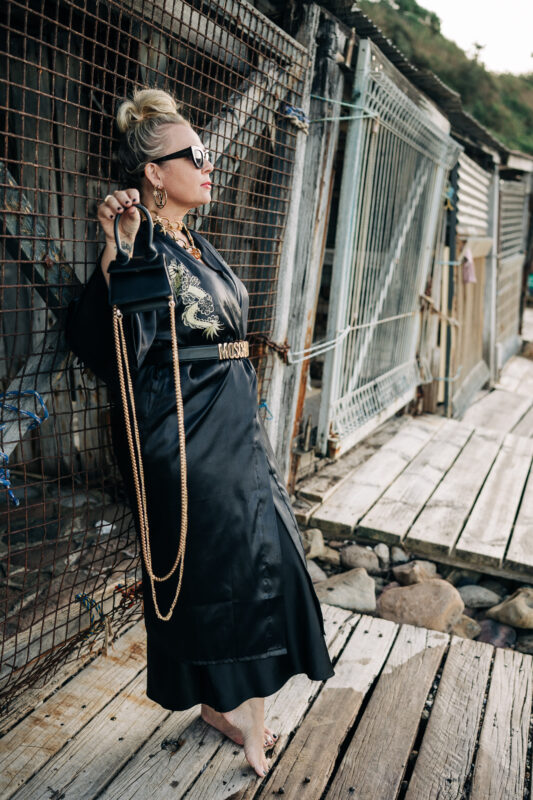 They really inspired me to channel my best Rich Aunty alter ego and bring it with a whole lotta outfit drama and OPSHOPULENCE  Here's a few styling ideas.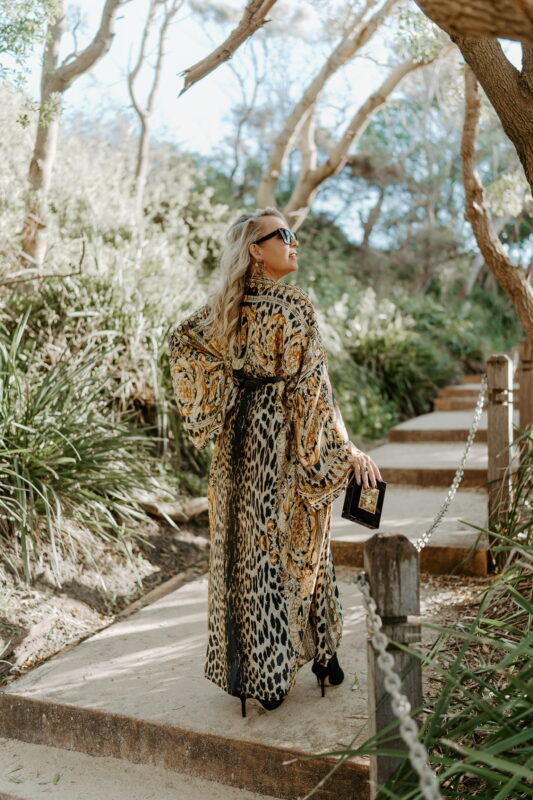 Try belting a Kimono over tailored pants so it becomes a super long and luxurious top not to mention incredibly comfy. I added some killer stiletto boots but would look just as fabulous with flats and for extra frosting my perfume clutch bag (also thrifted for $15)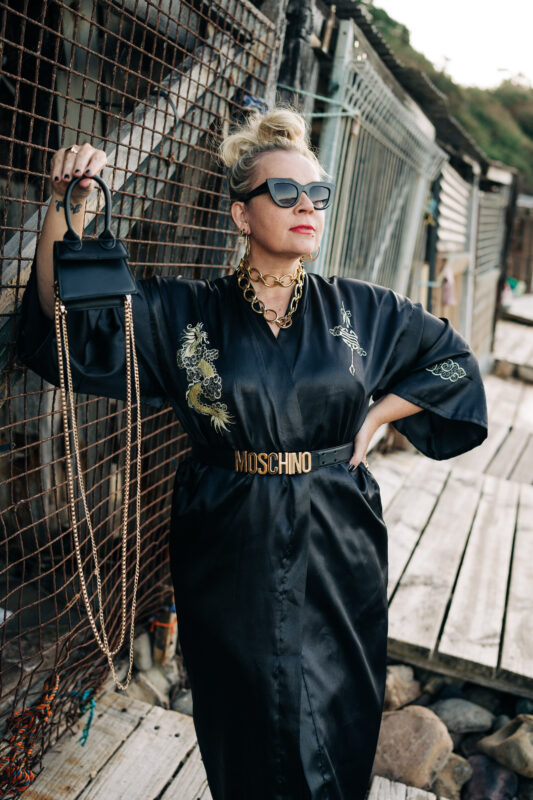 2. Let's talk TBE – Tiny Bag Energy! Sure this little lady doesn't fit much more than my patience (actually i squeezed my lippy, house key and credit card inside) but she sure packs a punch. I thrifted this designer inspired bag for $8 and to make her even more dramatic I added some gold chains I found in the jewellery section for $2 a piece. My necklace is in fact a vintage Paloma Picasso chain belt wrapped around twice. Im wearing a black slip underneath for modesty.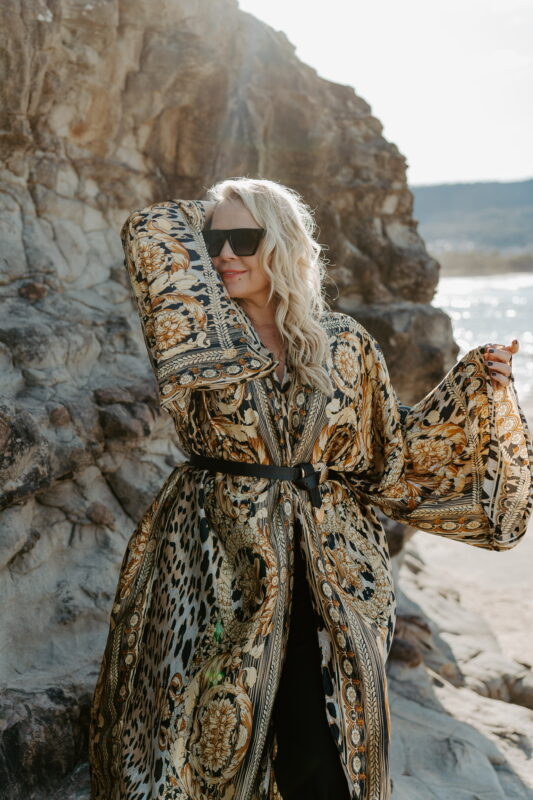 3. When a piece like this brings so much personality I think its powerful to keep the rest of the outfit quite classic – a simple pair of black sunglasses and soft flowy hair is the perfect compliment to let the Kimono do all the talking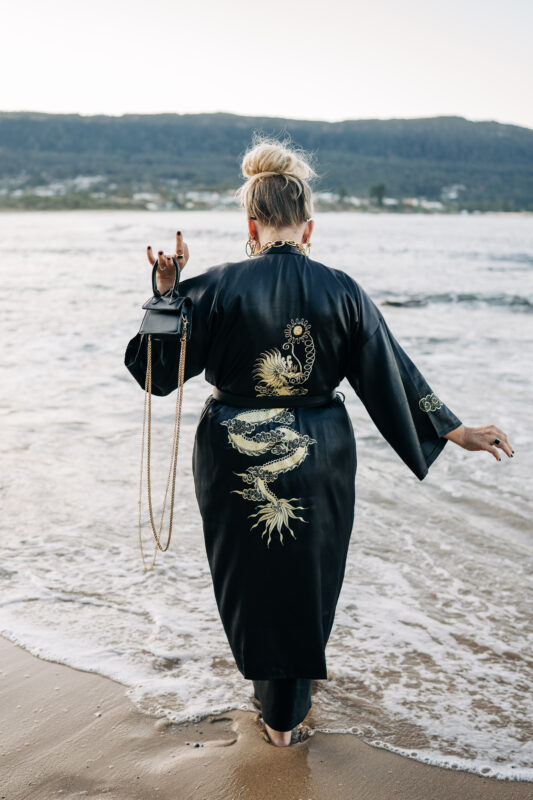 4. Hair up with this look shows off the beautiful gold dragon back design to full effect. I highly suggest looking in the sleepwear section of your local thrift store for kimono's or even robes that can become one! Just because its designed to serve one function doesn't mean it can't moonlight as another. I think my find is a solid case for my thrift theory.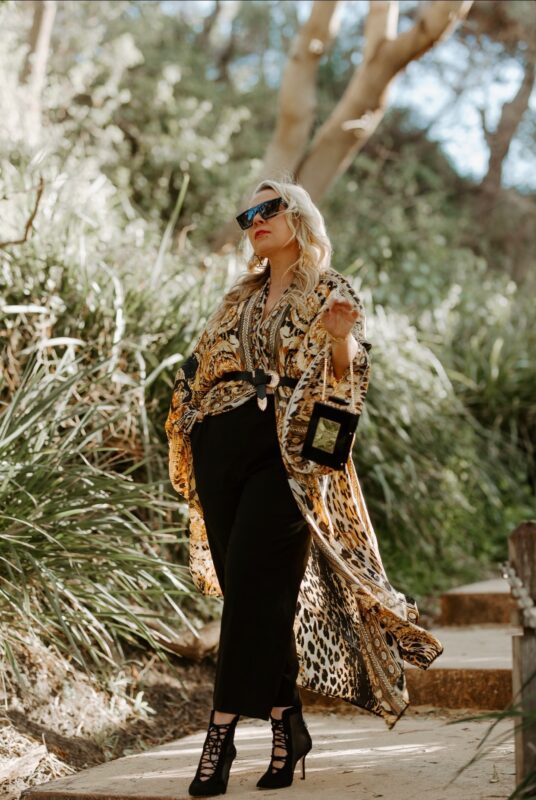 5. I look to Vogue Runway, street style, Pinterest and social media apps for outfit inspiration on how to style a piece. Check out the Tik Tok above for the moment I found the dragon Kimono and to see who my poster girl was for these looks.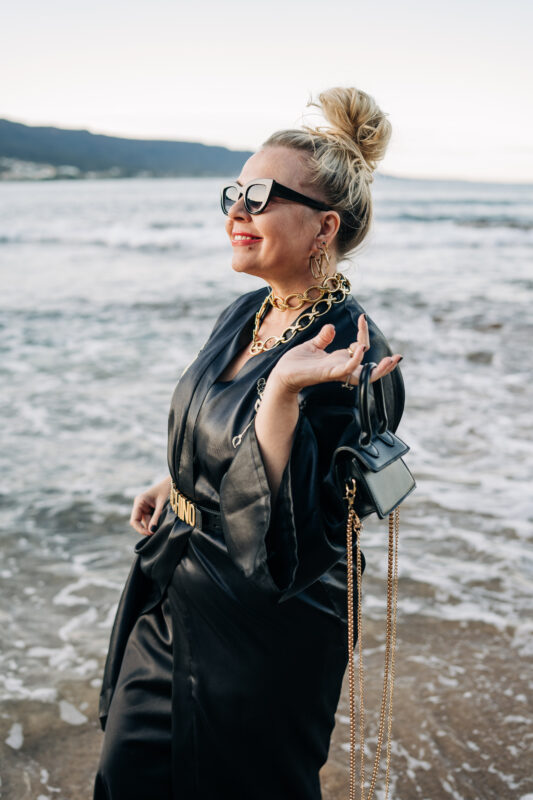 There are countless ways to style a Kimono. My beautiful friends Arrnott and Fuzz love them too, how fabulous do they look in Australian label Camilla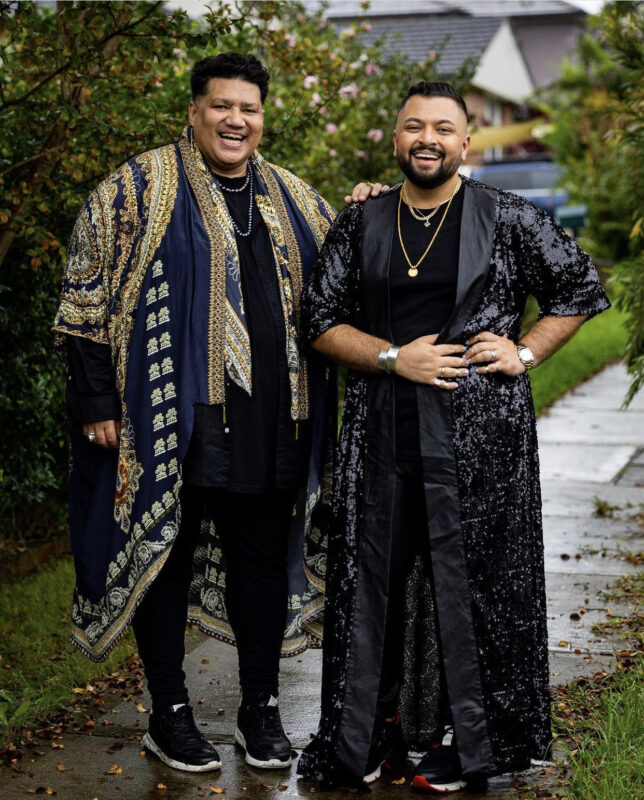 See more of @arrnottolssen and @fuzzz on instagram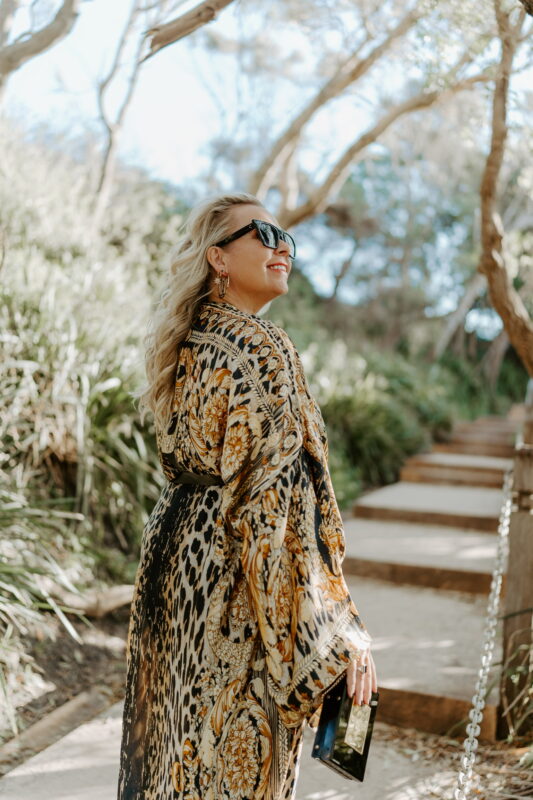 My stunning kimono Images were shot by the amazing Sparkle Eyes Photography 
Other clothing and accessories are from my thrifted Salvos Stores wardrobe
Love Faye, aka your Rich Thrifty Aunty xx