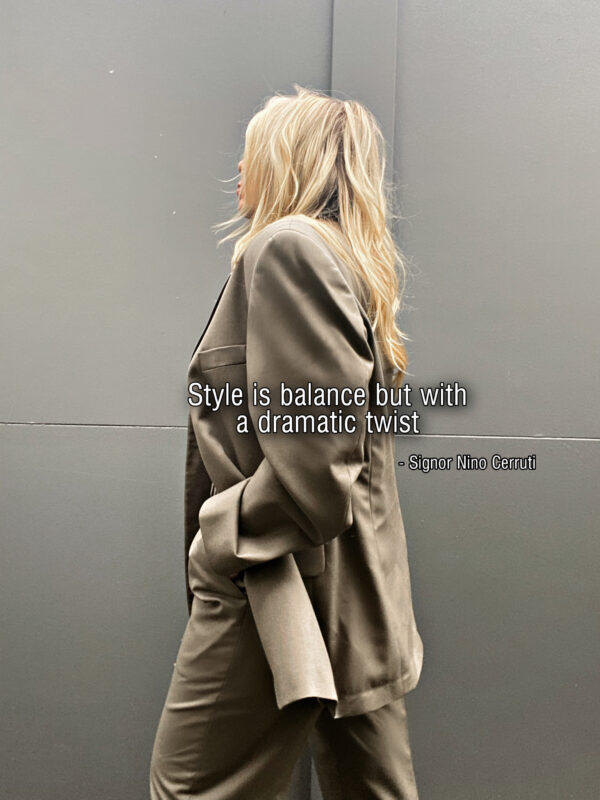 One of the most delightful off shoots from shopping sustainably is the incredible education I consistently receive, akin to attending 'THRIFT-iversity' and honestly I never want to graduate. Preloved clothing is forever sparking my curiosity, nudging me to investigate labels and research brands I may not know much about. It speaks to my fashion beagle sensibility – the insatiable quest for consciousness shifting chic.  Case in point, these two incredible Nino Cerruti 'mens suits'.found at Salvos Stores Online…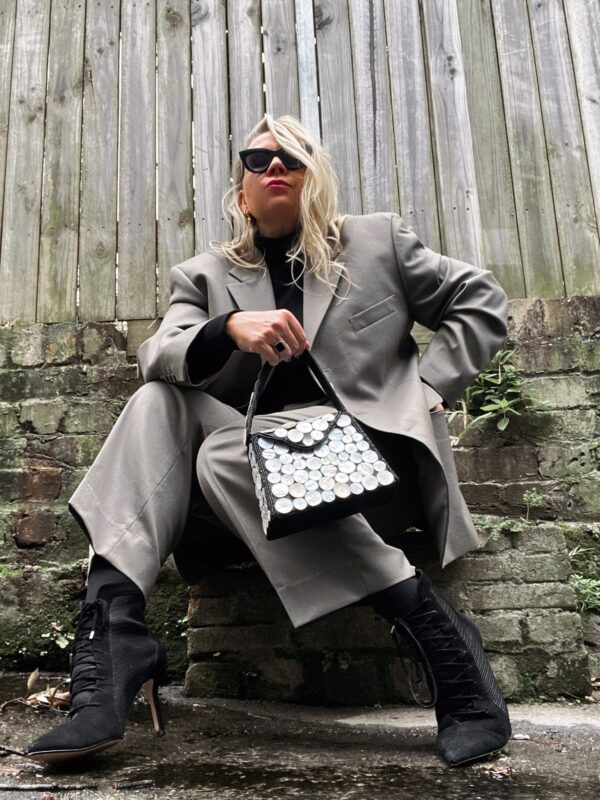 I LOVE an androgynous suit moment and I knew the CERRUTI name when I saw it, my jaw dropped when I spied the price for pure Australian wool, artisan crafted  and wonderfully oversized. I felt the need to rescue and honor these pieces, especially since Nino Cerruti passed away in January of this year (2022) As you can see the fit did not disappoint. These suits feel so light, almost like silk pyjamas.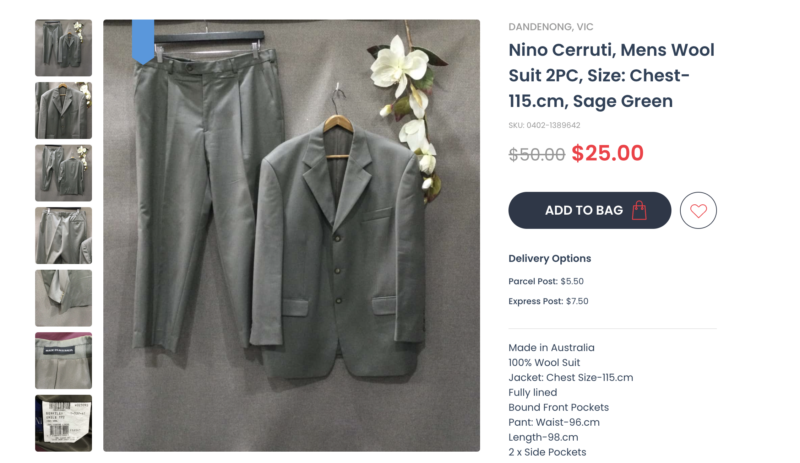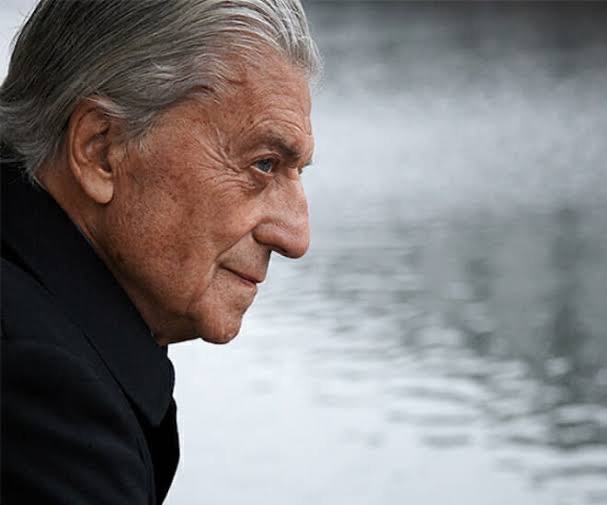 The second suit is actually almost identical to the one Richard Gere wore in Pretty Woman and upon diving deeper I discovered it was Cerruti who dressed the movie star for this iconic film! In fact Signor Nino, as he was so often referred to as, dressed many Hollywood icons, Michael Douglas in Basic Instinct, Clint Eastwood In the line of Fire, Robert Redford for Indecent Proposal and Kathleen Turner in The Jewel of the Nile to name but a few. He even tailored trousers for Coco Chanel!  He would go to her atelier on Rue Cambon without uttering a word, intimidated by her almost larger-than-life status. A mature but still "very sexy" lady, she would order a pair of trousers for herself, assessing the material at a glance.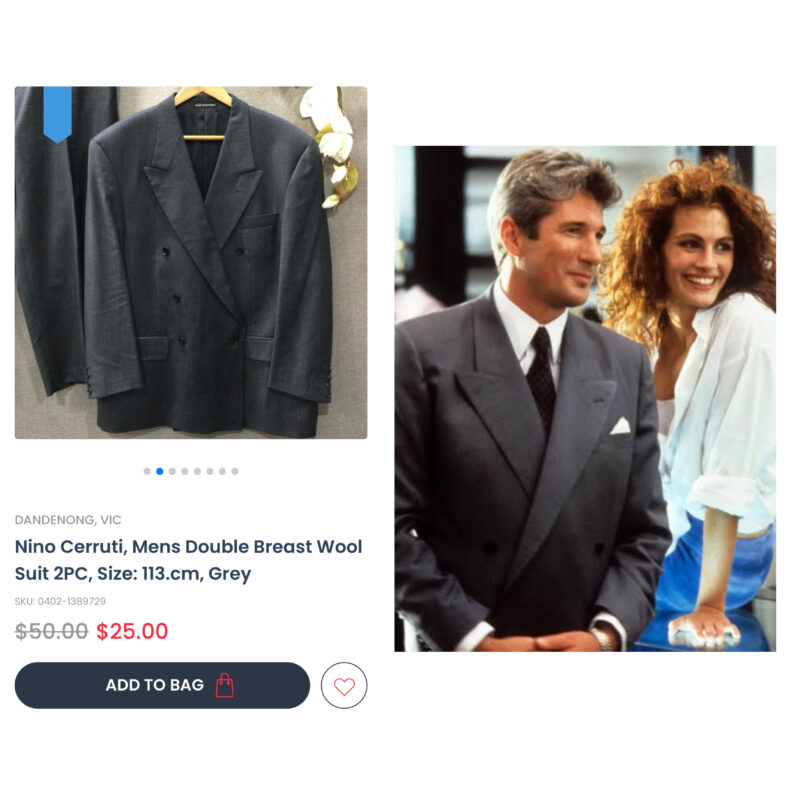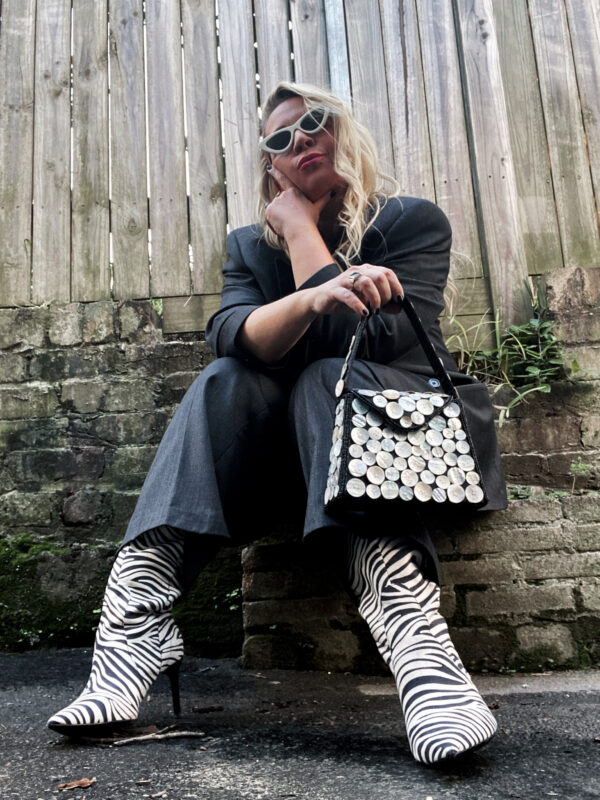 "Cerruti was just 20 in 1950 when, on his father's death, he became head of the family firm, founded in 1881 at Biella, Italy, a fabric center. The young man knocked the stuffiness out of the traditional suit, giving a stylish spin to tailoring. In fact he more or less invented the supple, light, body-conscious suit – a skill he passed on to Giorgio Armani, who worked with him for seven years. Cerruti gravitated to Paris where he opened Cerruti 1881 in 1967, starting a women's line in 1976"  – The New York Times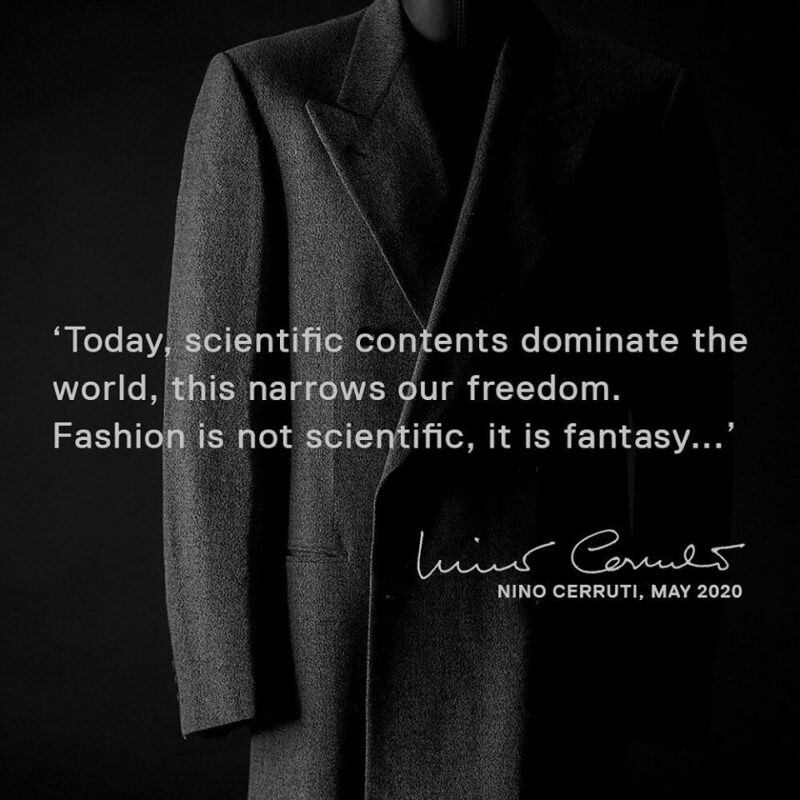 'To see his soft tailoring in hard action, look at the Cerruti-jacketed shoulders and torsos of Don Johnson and Philip Michael Thomas in the 1980s television series Miami Vice, how the interplay of their muscles directly animates the fabric' Birthing the term 'Tropical Chic'
The journalist Suzy Menkes wrote that in fashion BC means Before Cerruti, an antique era of suits like plate armour" – The Guardian 
"Style is balance, but with a dramatic twist," he says with a knowing smile. Cerruti was the first to deconstruct the formal suit and bring genderless garments to the masses. (It's true that Orry-Kelly had already dressed Marlene Dietrich in a jacket, tie and pleated trousers in the 1930s, and Saint Laurent introduced is Le Smoking in the 1960s, but it was rare to see women in trouser suits until the late 1970s, and then largely thanks to Cerruti.) He detests everything that clings to the body, that constrains it, that fails to indulge its capacity for movement and expression of thoughts"  – Vogue.com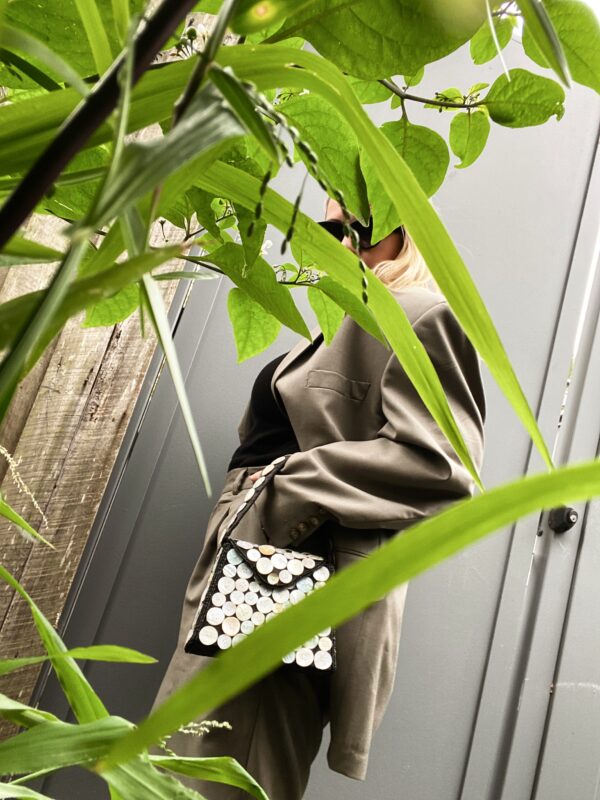 At the Cerruti factory, sustainability is a practice that starts from the product and embraces the process, the environment and society. The wools (many Australian) are produced with natural fibers and locally sourced recycled yarns. But in particular they are mulesing-free and traceable.
A long-time exponent of the Woolmark Prize, Cerruti loves soft yet full-bodied fabrics, which he endearingly calls by the kind of names a father might use for his beautiful, well-behaved children. Since childhood, he has felt and cultivated an intimate bond between form and material, "between technique and naturalness" – Vogue,com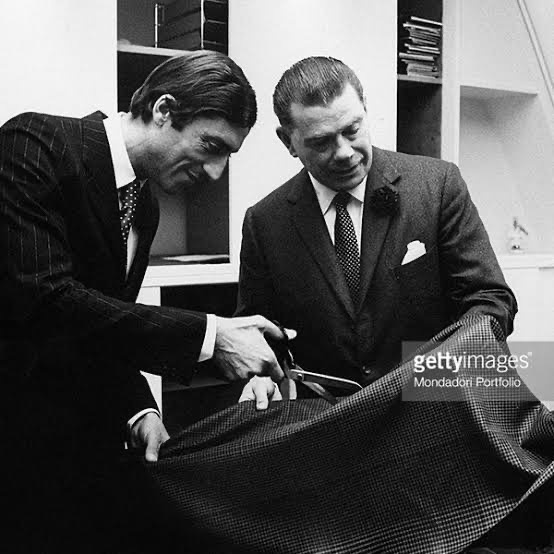 What I love even more about these suits is their timelessness and their extreme relevance to this day. Take a look at brands like the Frankie Shop…this is completely their aesthetic yet they could never carry the story and sentiment these heirloom pieces do. This is the magic of thrifting or what I like to call OPSHOPULENCE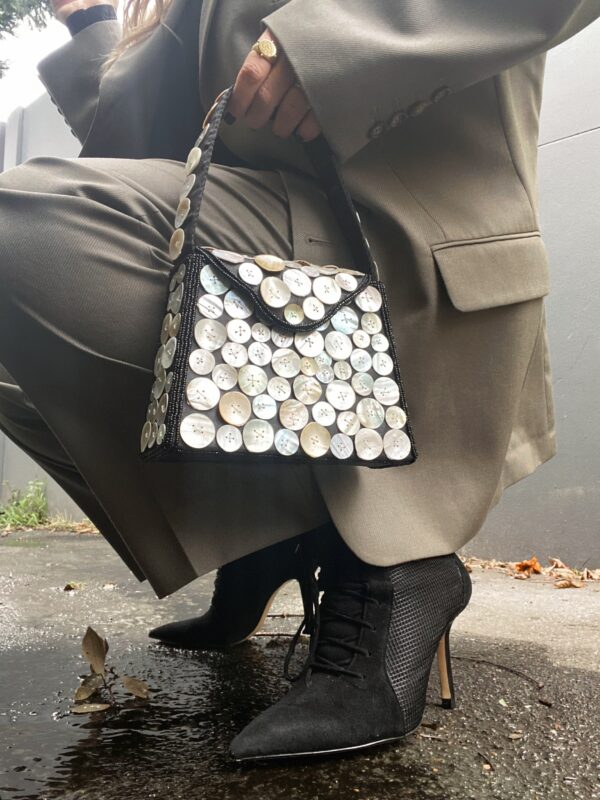 "Cerruti's favorites continue to be women in trousers, or women "in men's clothing," as people used to say when such expressions still made sense. To this day he appreciates disruptions that animate an apparent tranquillity". – Vogue.com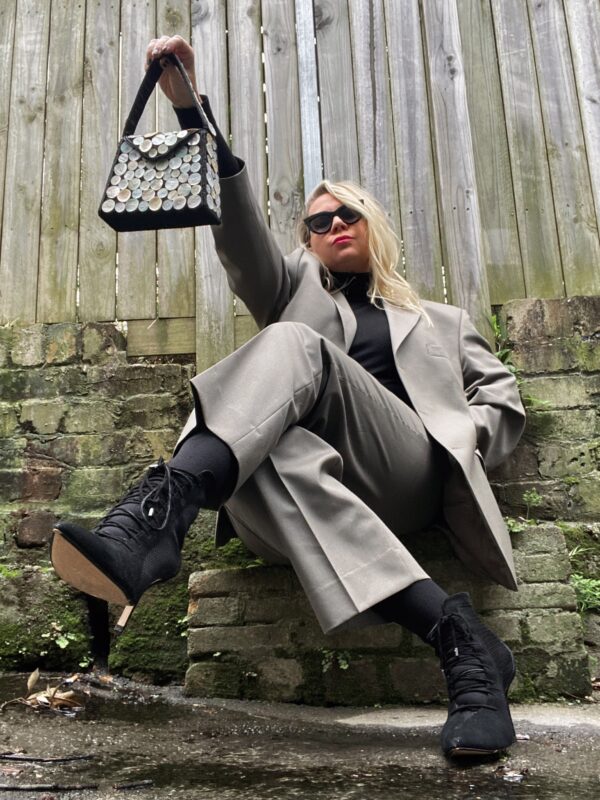 Something happens to me when I wear a suit, especially one as fine as a Cerruti. I feel masculine, powerful, yet incredibly free in my femininity, a divine fashion compliment. I like to think the Signor would smile with pride.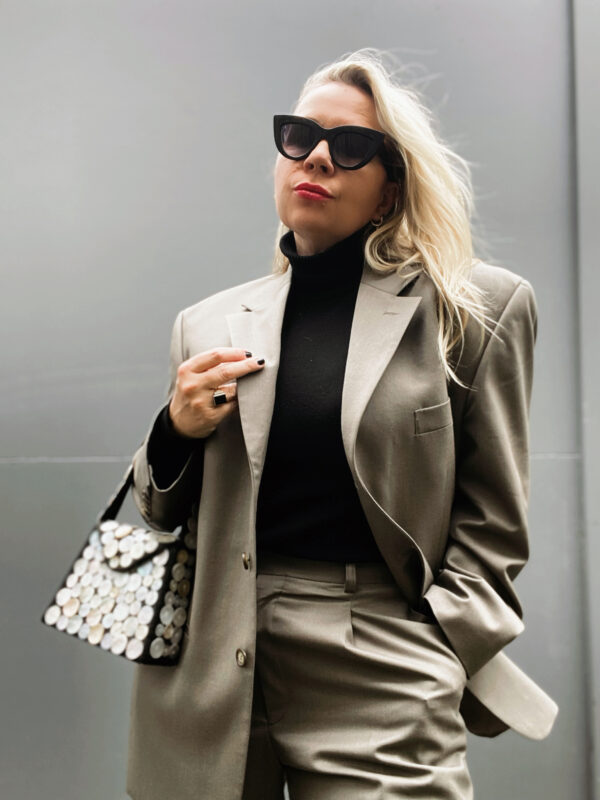 Accessories all thrifted from Salvos Stores. Images styled and captured by me x