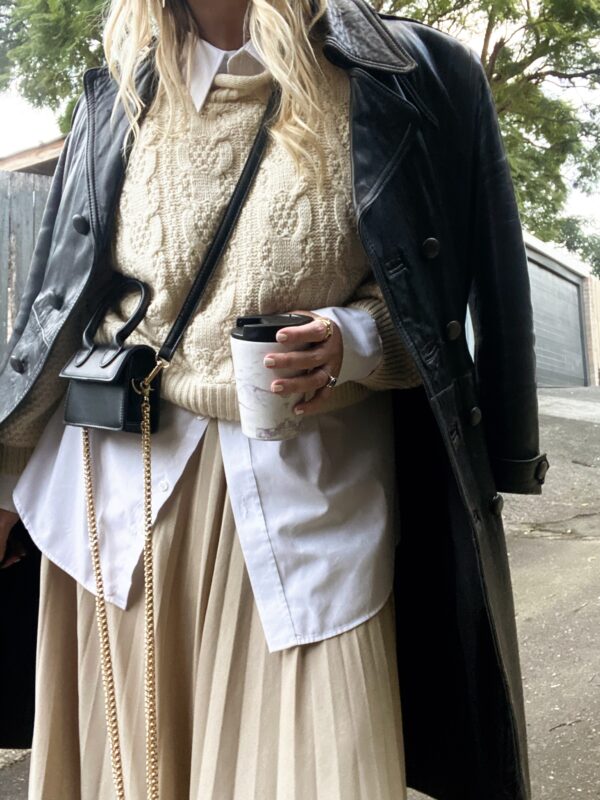 Thrifting is truly like a giant dress up box and it has taught me to ignite and excite my inner fashion designer. Buying second hand is always my first choice and if I find an imperfect piece with special qualities such as 'Made in Australia' or its a natural fibre like wool then I whisk it off to my trusty dressmaker to create a custom fit just for me.
See the Journey of said sweater below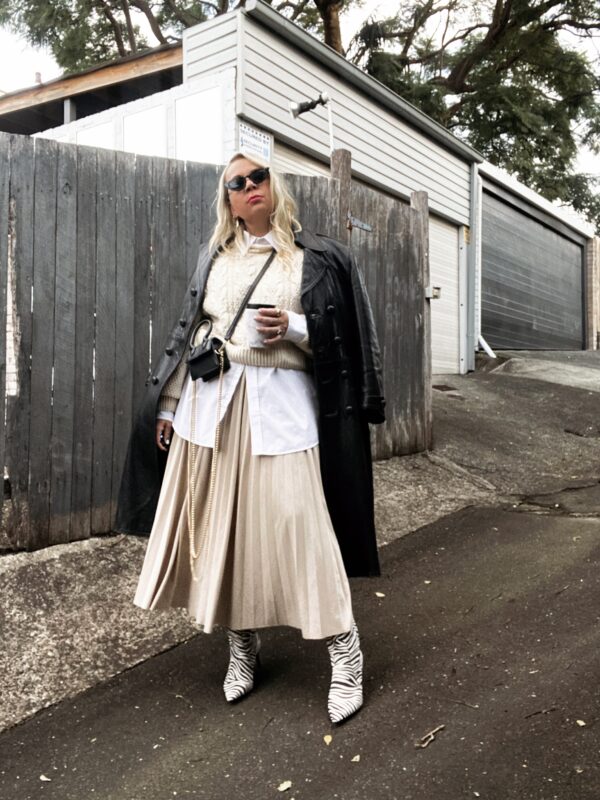 I know it can be tempting to get your fashion fix fast but a few profound things can happen when we slow down like this.
We divert textile waste from landfill
We support small local business and of course charity
We empower our local community
We vote with our fashion dollar for a kinder way to get dressed
We empower our unique style expression
We score a stylish bespoke fit no one else will have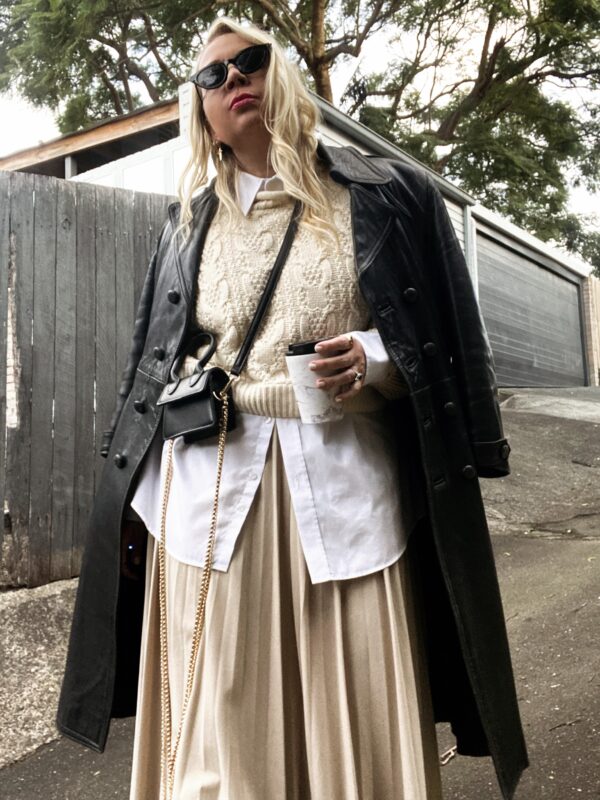 Look to street style, social media, fashion brands and runway shows for inspiration – collages and a deep pinterest dive always get my brain ticking.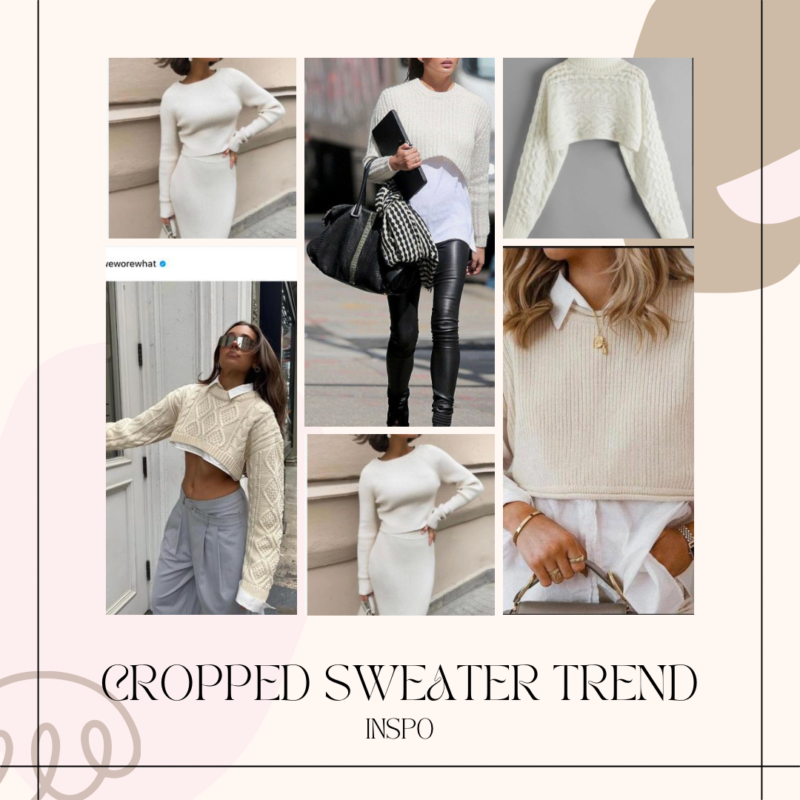 Then style it your way with what you may already have in your wardrobe. These are some of my absolute favorite thrift finds – pleated leather skirt sourced in New York for a fiver, my beloved $50 vintage leather trench, $15 Lanvin mens button down and statement zebra boots for $10 all thrifted at Salvos online. Designer inspired $8 mini bag and $2 chains which I added for a little wow factor also found in thrift stores.
True style can live in alignment with our environment, in fact I think that makes a look even more chic.
This is OPSHOPULENCE in action
-Love Faye x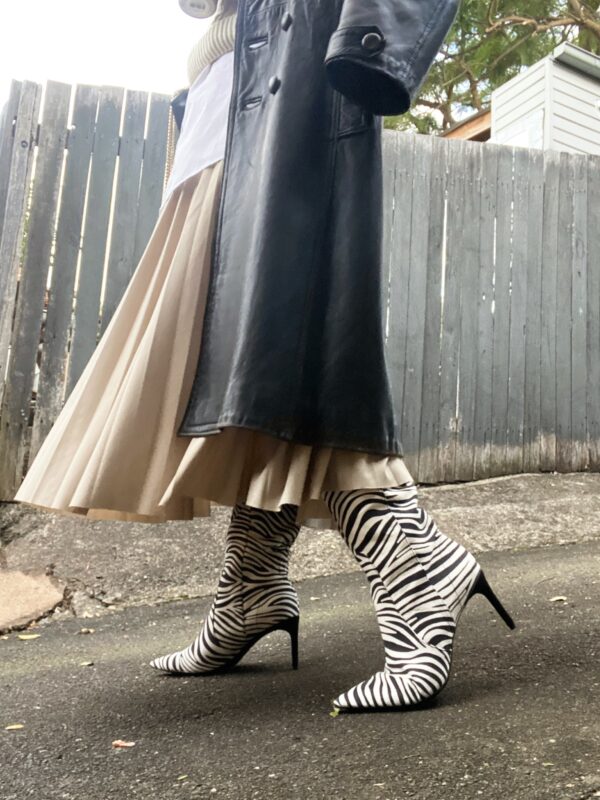 Photos by me