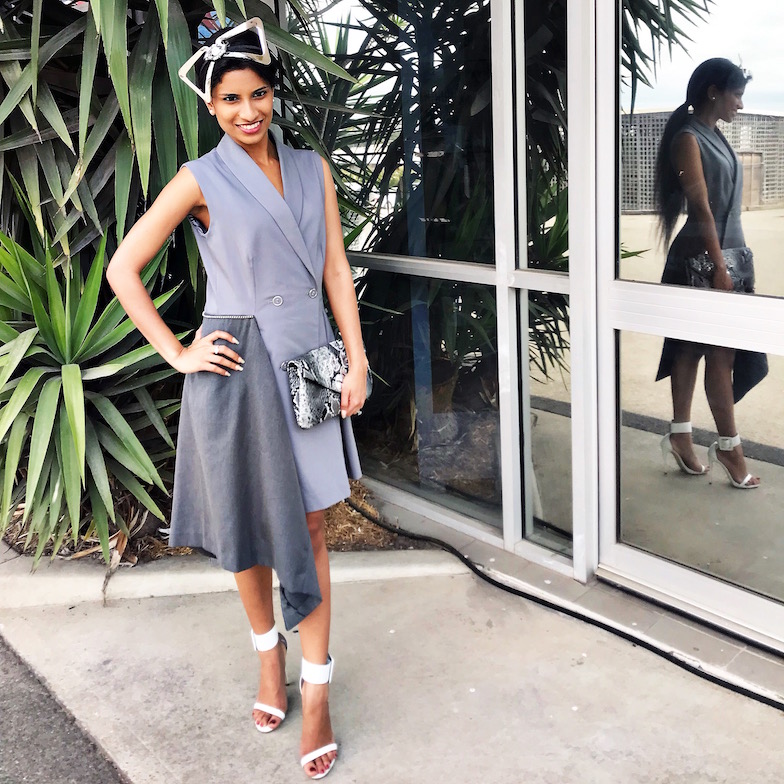 Gather round fine fillies and let me show you how to run your own style race this season!
Whether its Melbourne Cup, Sunday best or a special engagement like a lunch or christening these outfits have a one of a kind love that will certainly stop the nation.
Apart from giving you a unique look these outfits also tread much lighter on our planet by way of bespoke and being a second hand babe.
All the crowns you see here were handmade with heart by the one and only Viktoria Novak 
The clothing is all from The Salvation Army Salvos Stores, styled and upcycled by me.
Viktoria and I teamed up for the Today Show to prove just how gorgeous eco friendly race wear fashion can be.
Check out the segment below and be inspired
This is my favorite look from the shoot and TV segment. Anjali is wearing a very on trend grey vest dress I found for $15 and I knew it was ripe for some asymmetrical reinvention. One of the lovely (sewing machine savvy) Salvos staff- Jenny- helped me convert an old skirt into the panel you see here, the silver chain trim was from a broken necklace. Snake print clutch was $10 and I took it next level by adding a tonal blingy patch to embellish it. White heels were $12. You can see my inspirations in the collage below.
As well as my DIY Prada inspired shoes and the other gorgeous looks featured on the The Today Show