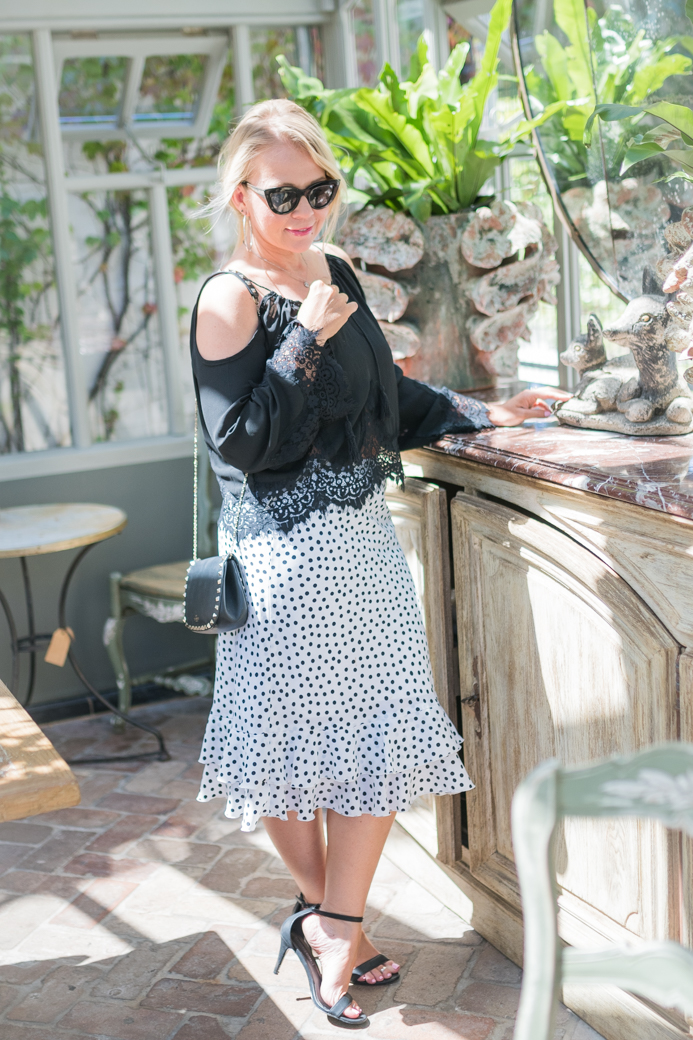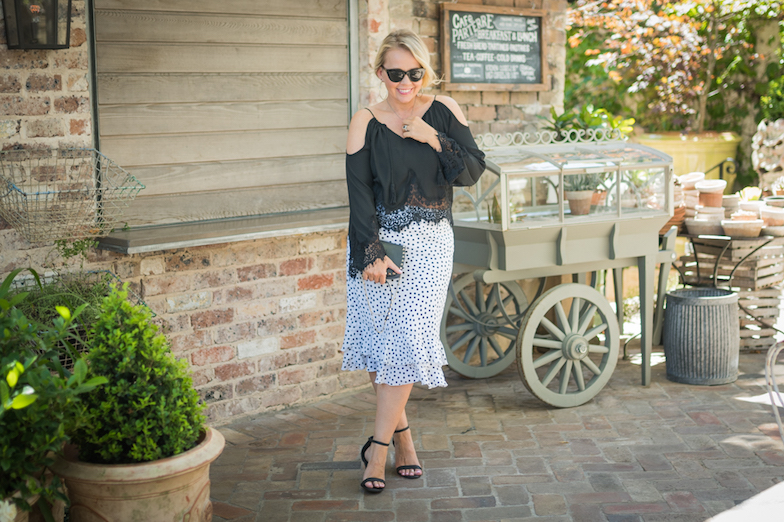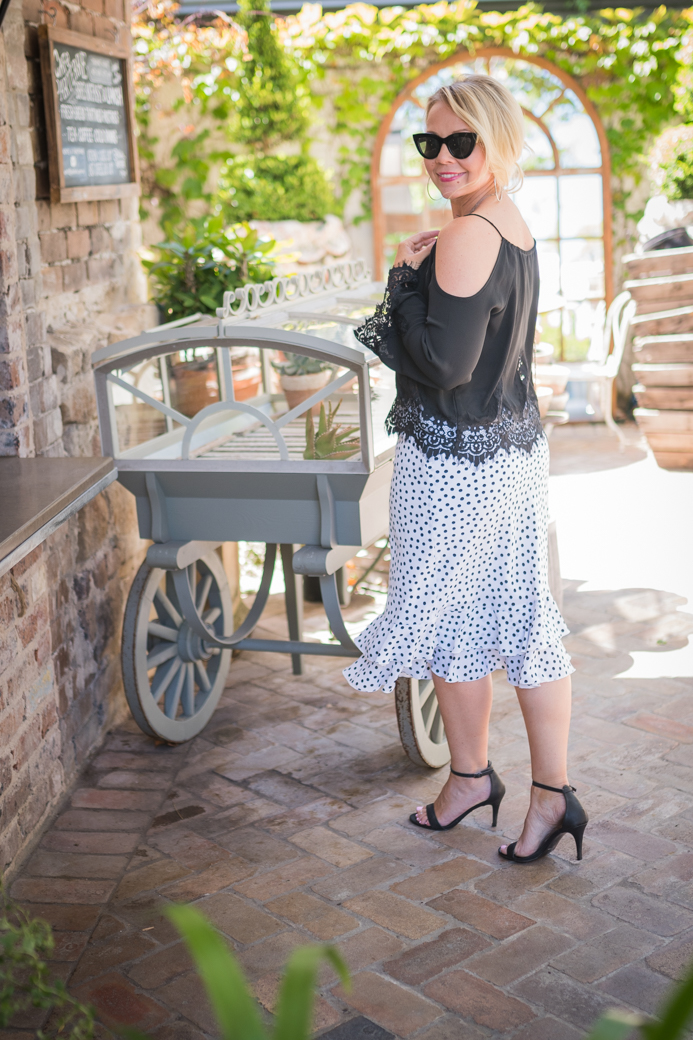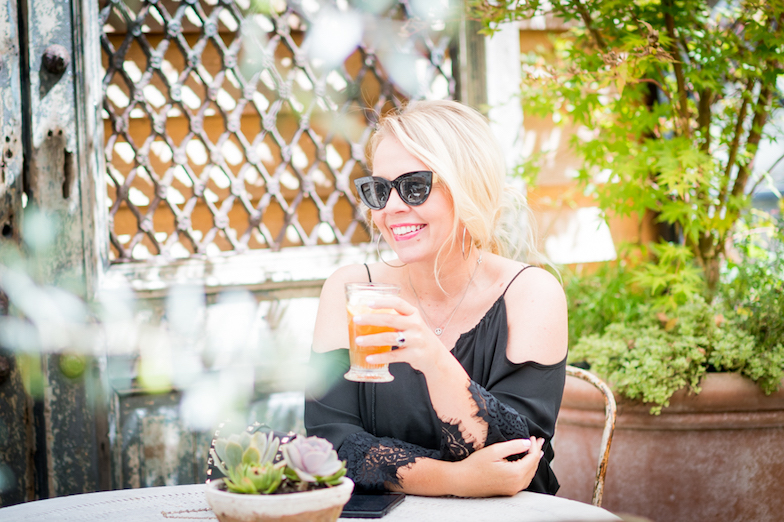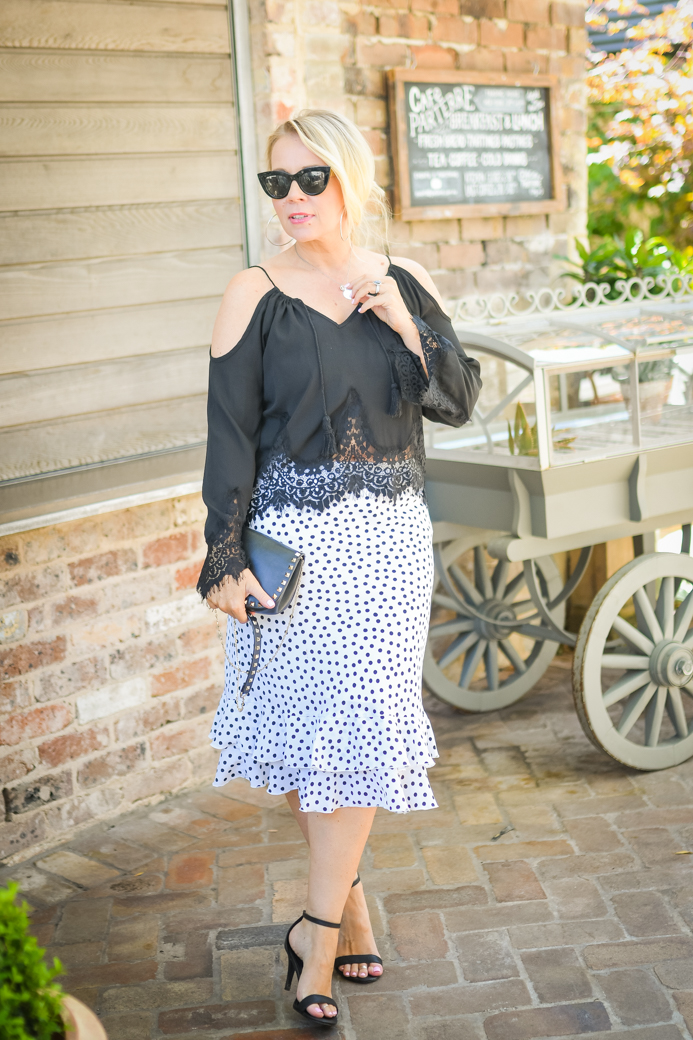 SPOTTED: One of the biggest trends for 2018 is polka dots and guess what your local thrift store is dripping with them.
On a single search I found this divine Sass&Bide ruffle trim offering for $10 as well as two navy dresses and a caramel skirt all in the print du jour.
Just goes to show you that second hand never has to mean sacrificing style.
So many of the trends we see in magazines can be found in preloved havens, it really pays to have a hunt around.
The lovely lace top I teamed with my skirt was also thrifted for a 10'er
The other great discovery I made recently is this heavenly little cafe in my hood. Cafe Parterre backs onto an antique store and is filled with one of a kind finds from around the world. Its so beyond charming, complete with a gorgeous little greenhouse and turn of the last century french chairs! A secret garden of sorts, that could absolutely pass for a slice of Paris.
The food is fantastic and the staff were so friendly responding to my random request to take photos, but seriously how could I not, especially when I was rocking chic second hand as well
I felt amongst fashion friends!
Support small business, sustainability and bring on the local love… in the cutest spot of course.
#FashionHound
Images by Bryan Marden 
Big Thank you to Cafe Parterre for being so gracious with your beautiful space