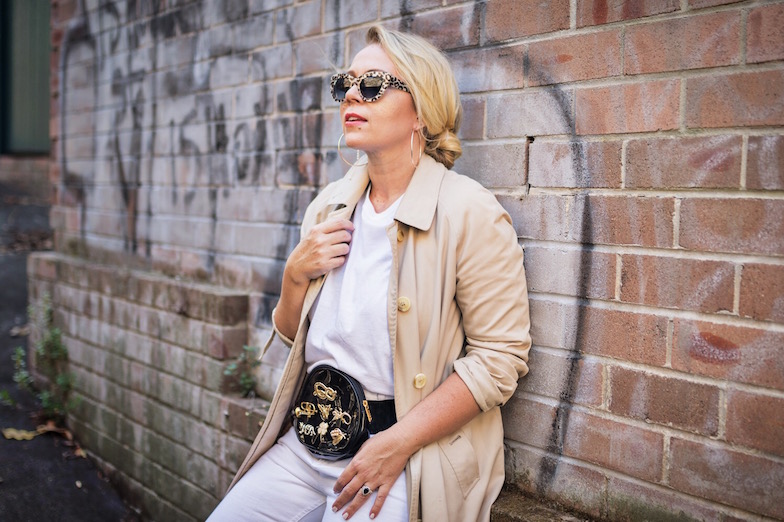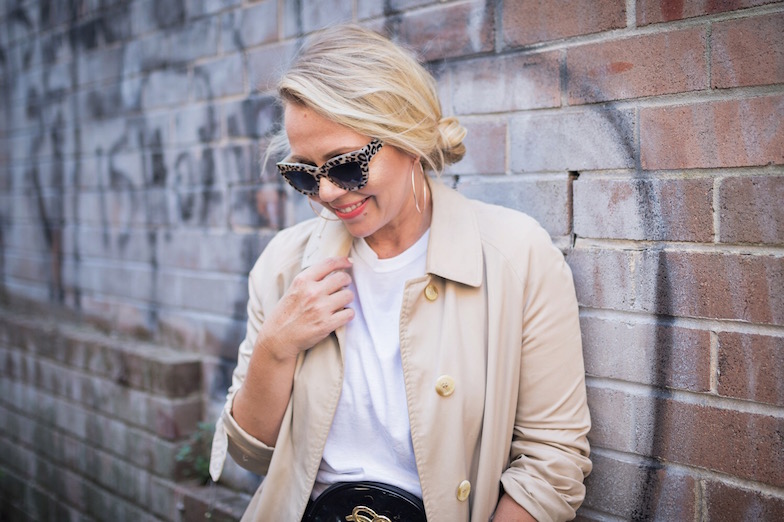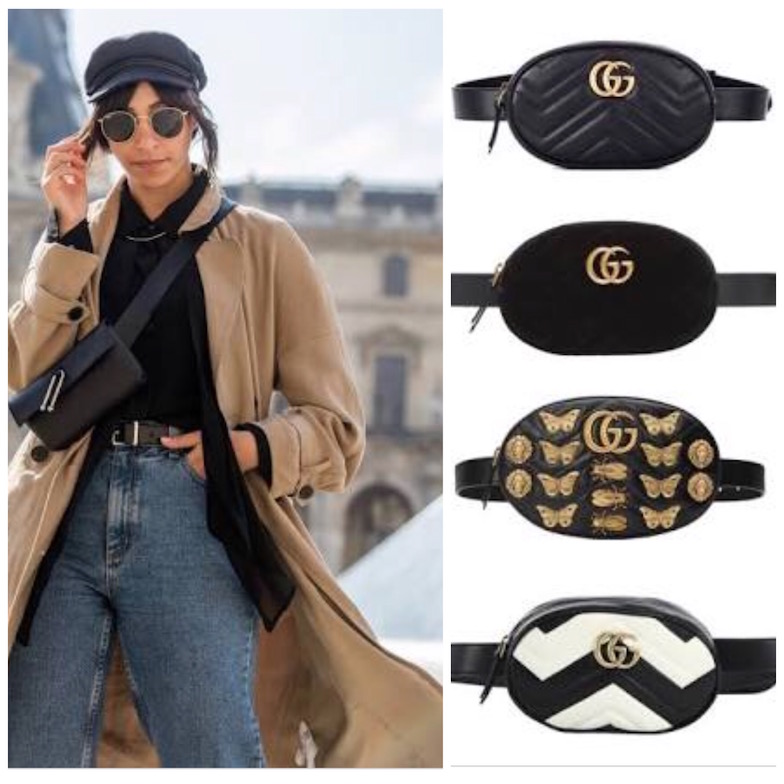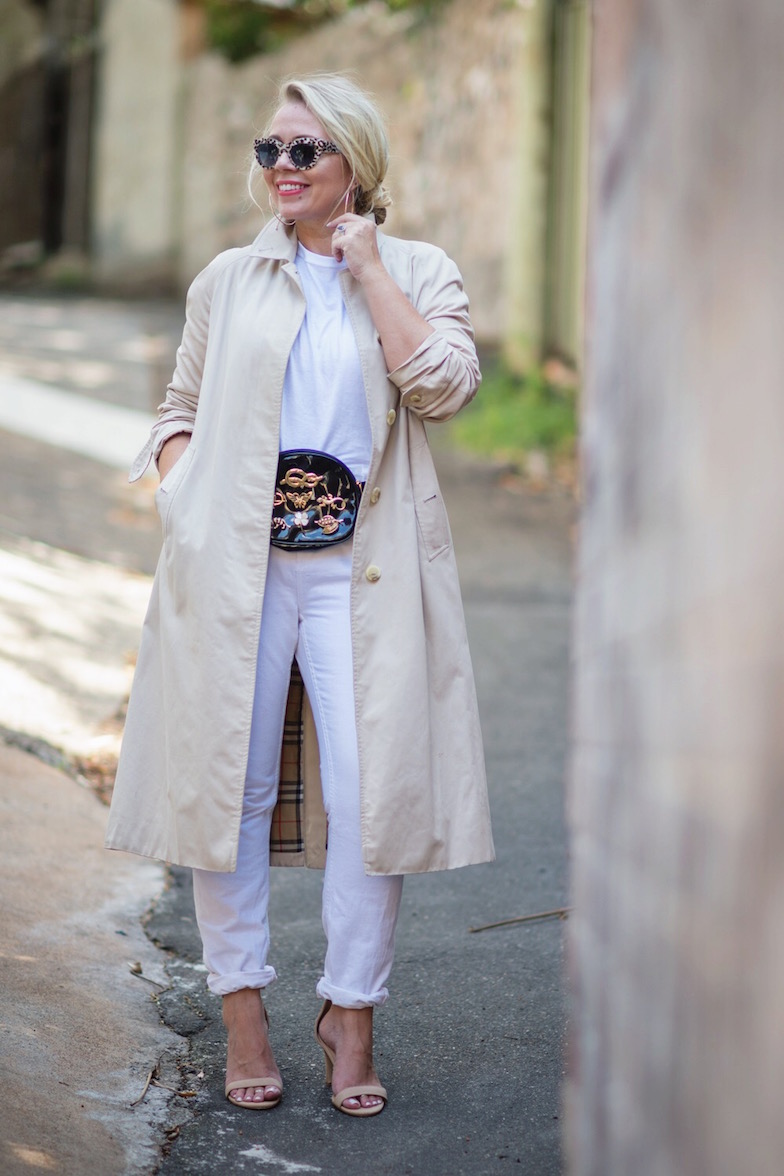 Some trends are exactly that…trends! Here today, gone tomorrow. So if you're really feeling something you see in the style world why not try your hand at some DIY darling!?
Take the bum bag obsession right now, I mean I'll be honest these things used to go close to giving me hives! They were so uncool and kinda reserved for daggy Dad's with harry high pants or over zealous hero's at the gym right!?
But somehow unbeknown to us mere mortals, fashion has somehow made them cool by emblazoning them with designer logos, bling and big price tags.
While I'd love a Gucci goodie I'd rather reserve my money for our upcoming honeymoon #ExcitedMuch and challenge myself to create my own.
It's fair to say I spend a lot of time studying the collections, runway shows, fashion weeks and street style (Also see: too much time) honestly though it equips me with so much information and inspiration. I analyse the outfits, fabrics, colors, details and design then determine how I can recreate it in my own unique way.
For this bum bag I used a $2 patent leather Macy's make up pouch, $5 stretchy belt and a cluster of brooches all found at the salvos. Trusty glue gun in hand, I attached the belt to the pouch to get the fanny pack effect and then pinned the brooches on in a similar cluster to the Gucci piece….et voila designer DIY!
Here's my 5 Top Tips so you can get your crafter-noon on too 
Think outside the box…just because an item has a generic or intended use doesn't mean it can't moonlight as something else. Brooches are one of the hardest working accessories in the business, yes you can pin them on a lapel but they also created incredible embellishment for me in this DIY. I looked at the bling on the Gucci bumbag and hunted for brooches that had a similar feel – four leaf clovers, beetles and bejewelled animals.
Get yourself a glue gun – best thing ever, super quick and easy way to reinvent fashion finds…just be very careful of your fingers!
Get to know your designer details – what are the logo's or symbolism used in high end brands? Versace loves the lions head, Gucci has details like a horsebit and bugs (at present), Chanel is all about ribbon, pearls and that chain strap. When you are familiar with their aesthetic is easier for you to know how to get that feel.
Thrift Shop – duhhh obvs, but seriously so many crafty opportunities in these havens and it's a much more sustainable shopping option
Study – street style and check out the catwalk shows – Vogue Runway is one of my favorite apps – endless inspiration!
Happy Fashion Hounding!
Photos by Bryan Marden
Make up by Shianna Ayoubi @makeupbyshiannaayoubi on Instagram