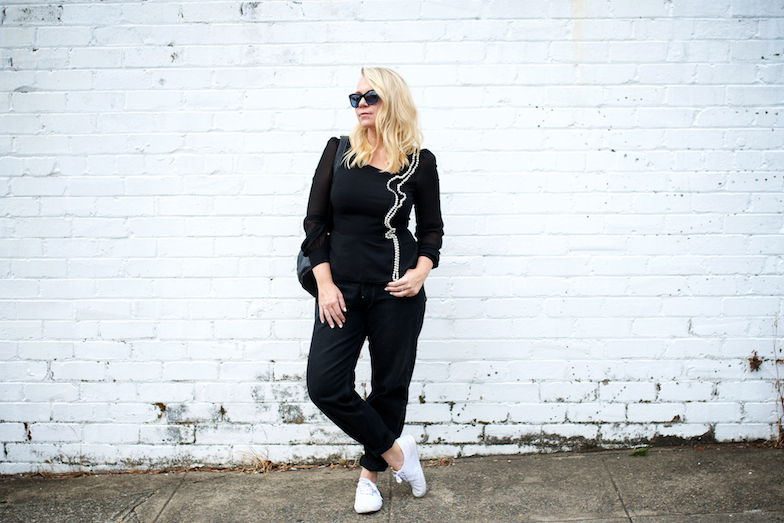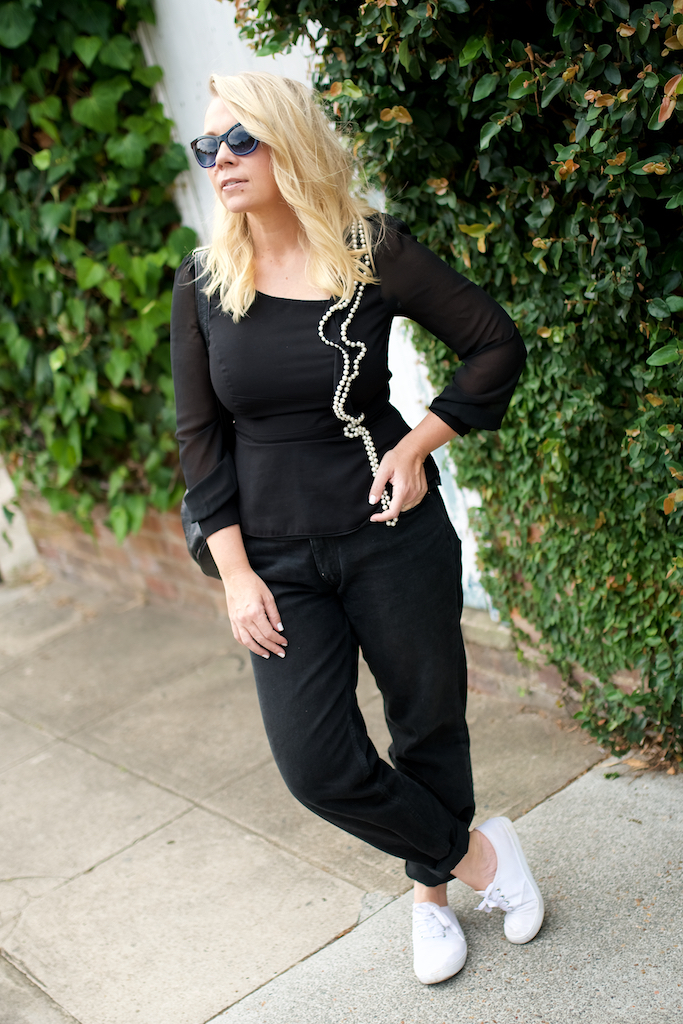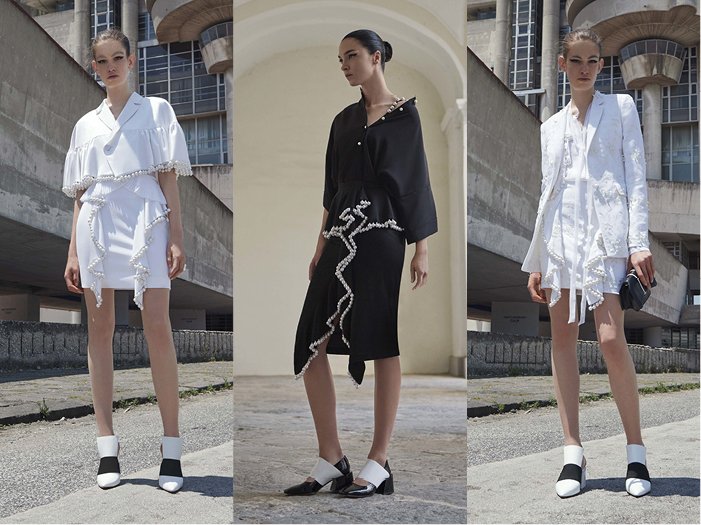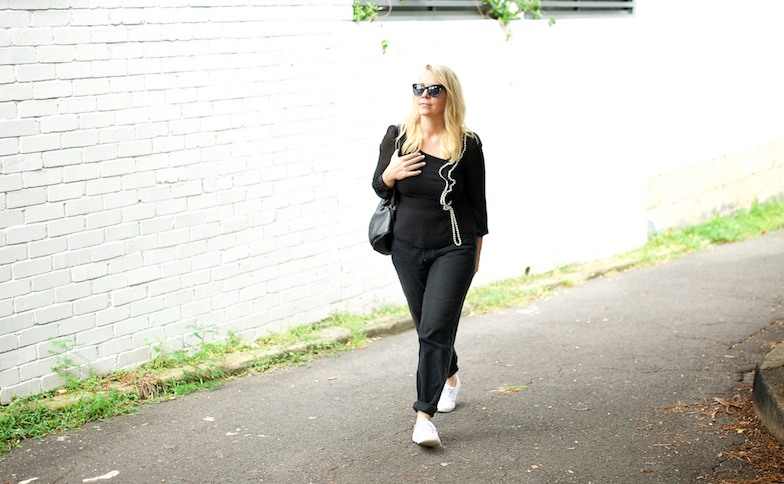 Why pay thousands when you can get your THRIFTY CENT on!? Stemming from a time when op shopping was genuinely all I could afford I love finding ways to recreate the designer trends for less. Apart from the fact that you really don't have to spend a fortune to look fabulous, now more than ever we have mother nature to think of, thanks to fast fashion she is falling.
It's not that I don't buy new or expensive brands – I'm wearing Chanel shades – it's just that I can see so many ways we can reuse what we already have.
Embellishment is still an epic trend and at Givenchy this season, the brand has used pearls as their stand out piece. They've teamed this precious jewel with ruffles, another look on high rotation. Not to discount the couture craftsmanship of the french design house but I saw their black skirt with the pearls and I thought why don't I try and replicate it.
I actually already had this thrifted ruffled blouse in my inventory and I have quite a few pearl necklaces I've picked up at op shops – they are great for creating a Chanel look in an instant. So with the help of my dressmaker we DIY'd it – basically just sewing the strand of pearls onto the ruffle, we had a little bit of the necklace left over so we left it hanging to give it a little bit more character. If you don't have a sewing machine you could totally hand stitch it.
Either way it's super simple and a wonderful way to give new life to what you already gotz!
I'm loving the all white Givenchy look with pearls too, might have to try that next.
Why not keep an eye on the collections and see what you can craft
Images – Bryan Marden