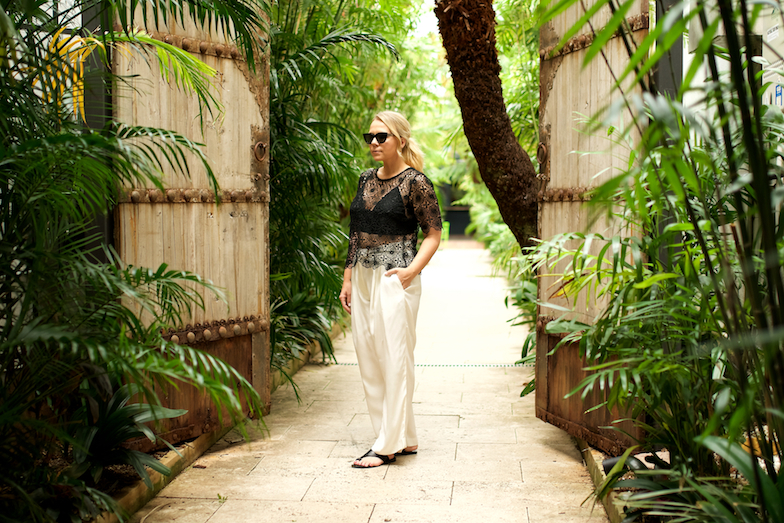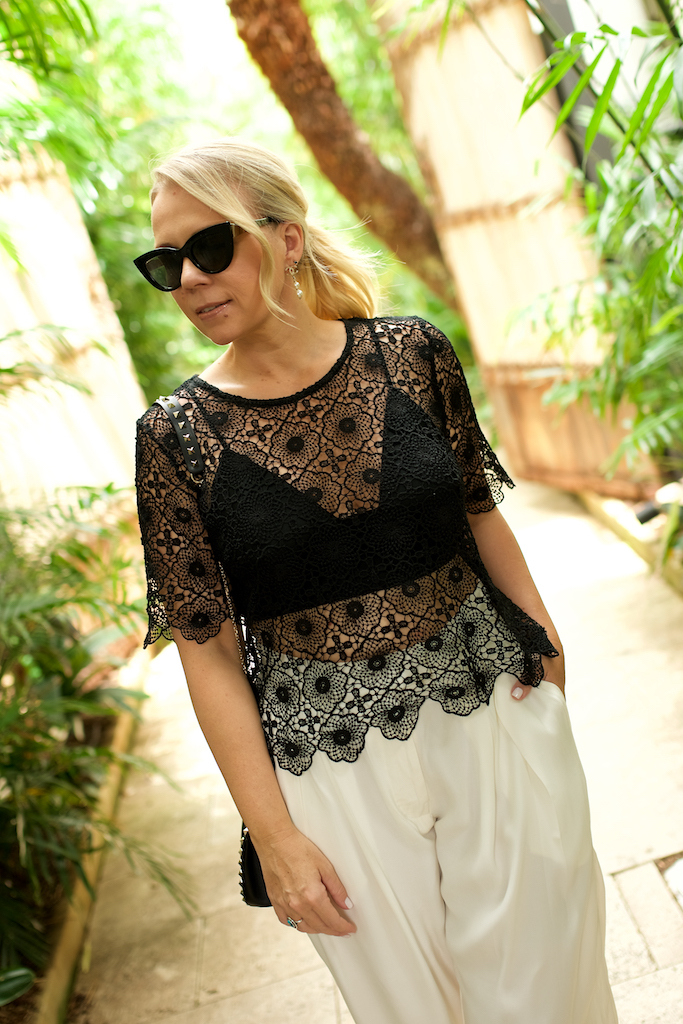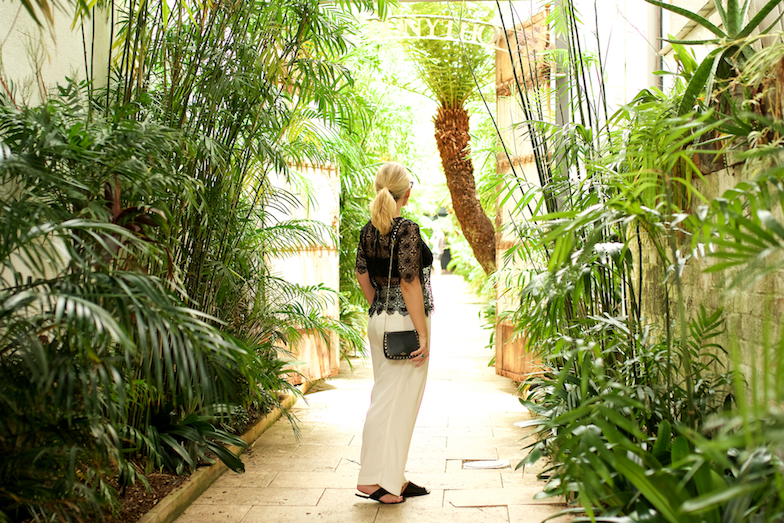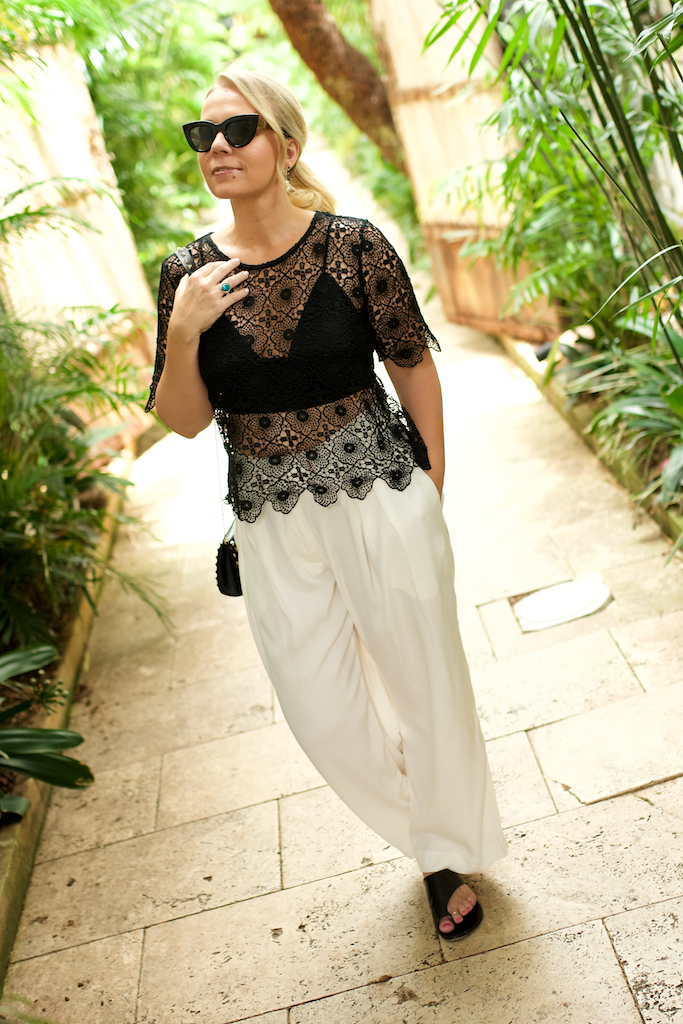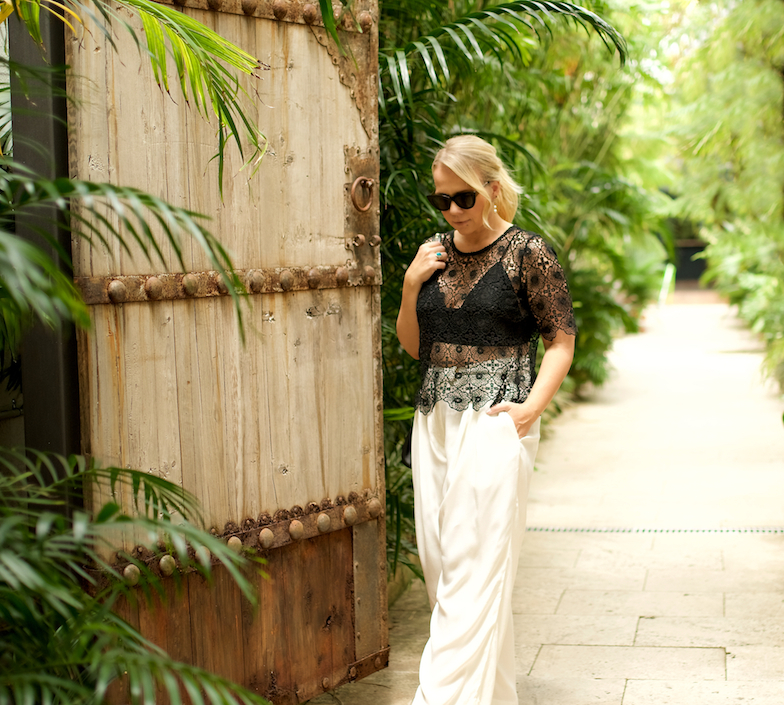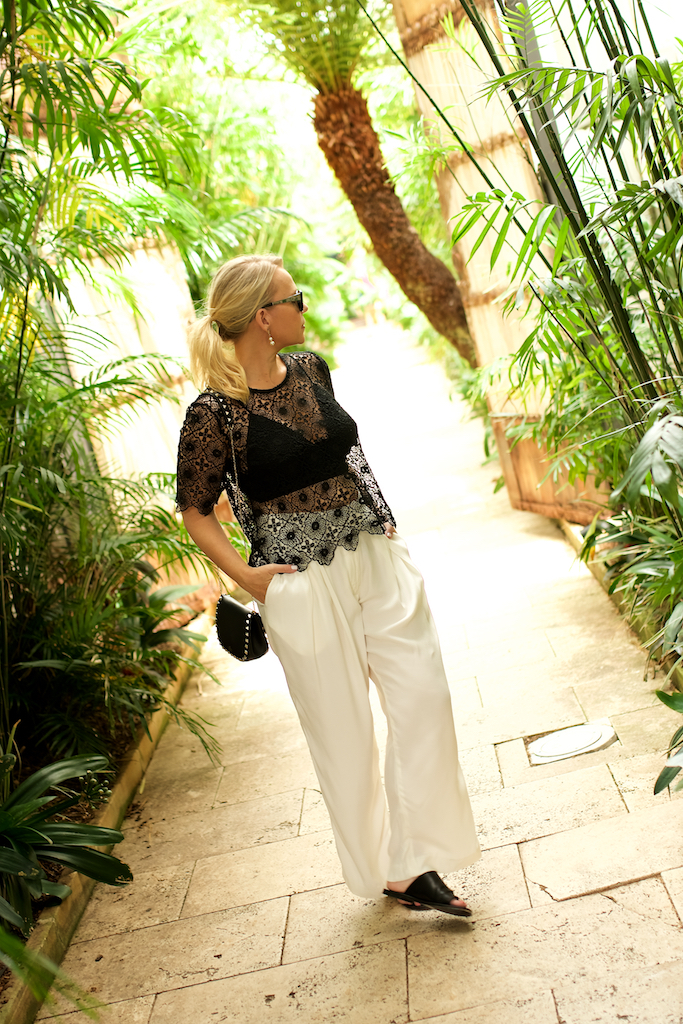 When you want them holiday feels but you can't afford to leave your hood you need some stay-cation style!
Clothes that make you feel like you kinda could be in the Caribbean.
It's a cruel summer here in Sydney at present so garments that are lightweight and breathable are the choice du jour.
While dresses are an obvious destination there's something wonderful about travelling to the trouser side of town.
Teamed with one of the biggest trends of the season – underwear as outerwear.
It's easy breezy without being sleazy.
To add to the (earth) savings of a stay-cation try shopping sustainably.
I found my satin bralette and beautiful lace top for $5 each at Salvos Stores.
The white pants are by gorgeous ethical brand Graziela and are a smart slow fashion investment you'll wear season after season.
Slides and Valentino bag a gift from my sweet sister.
Bon (non) Voyage
-Faye x