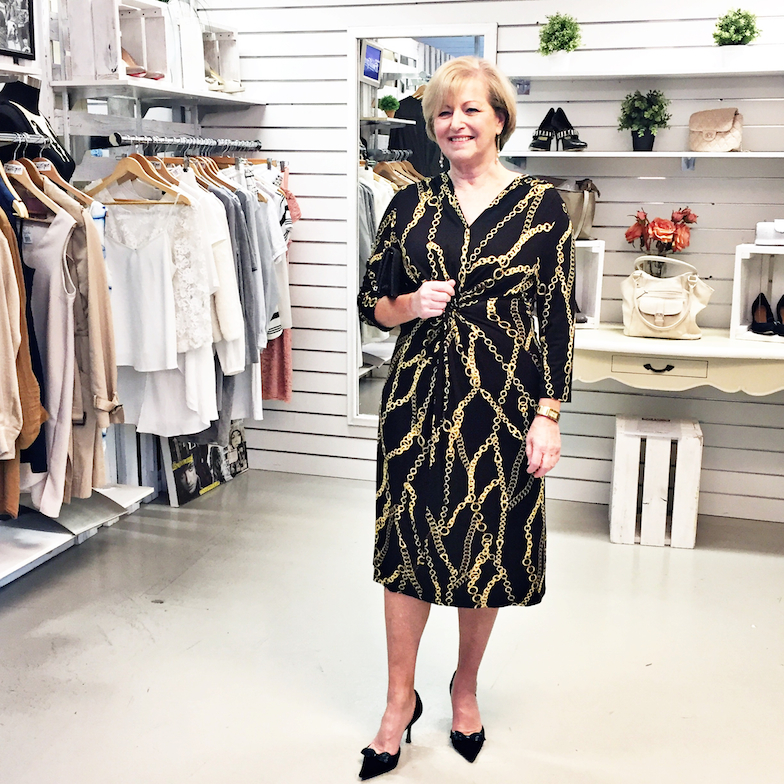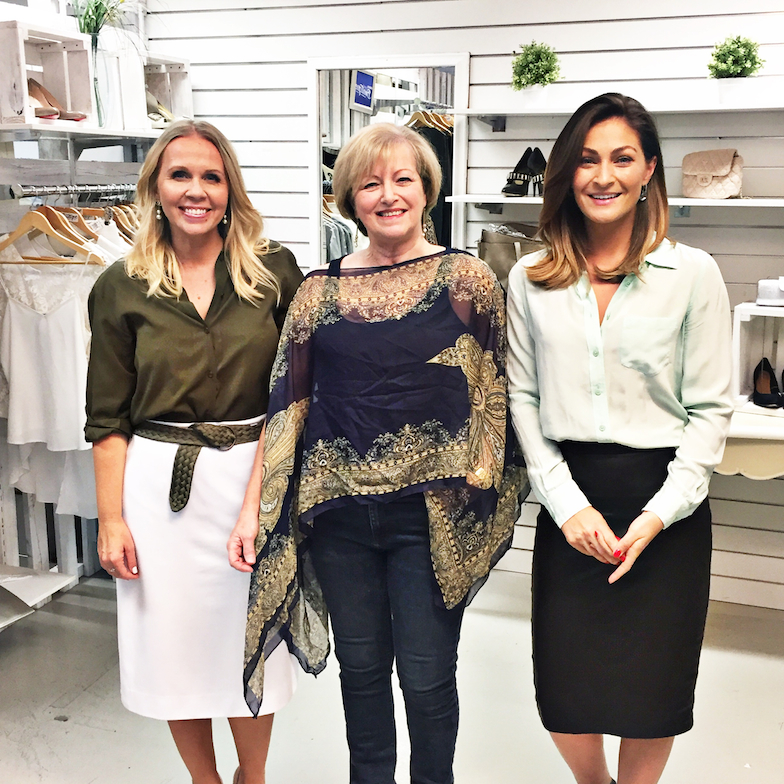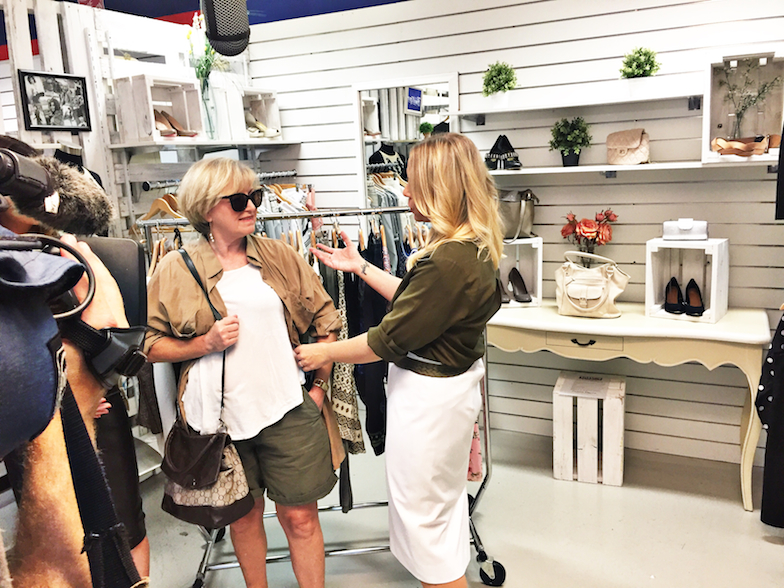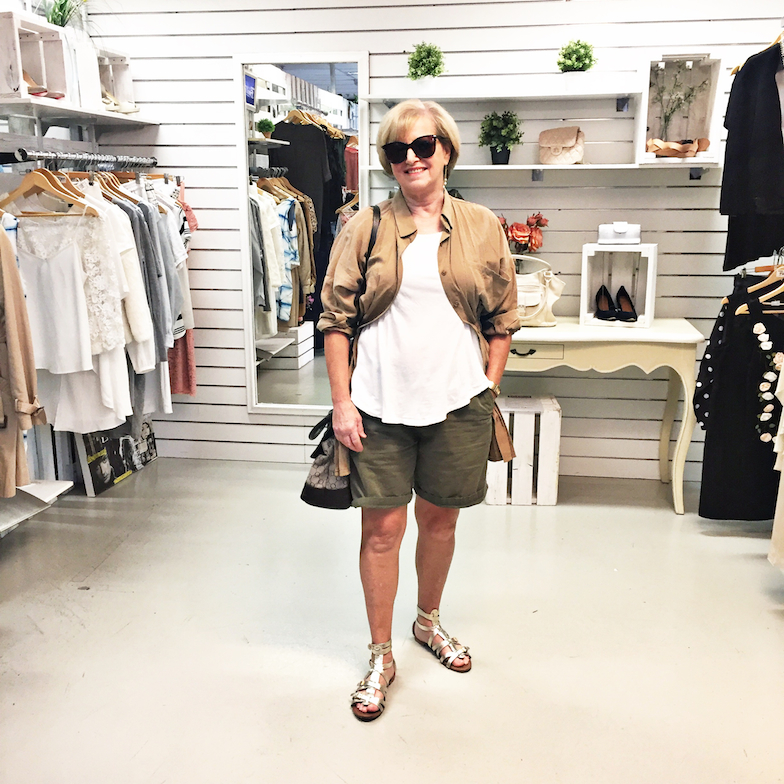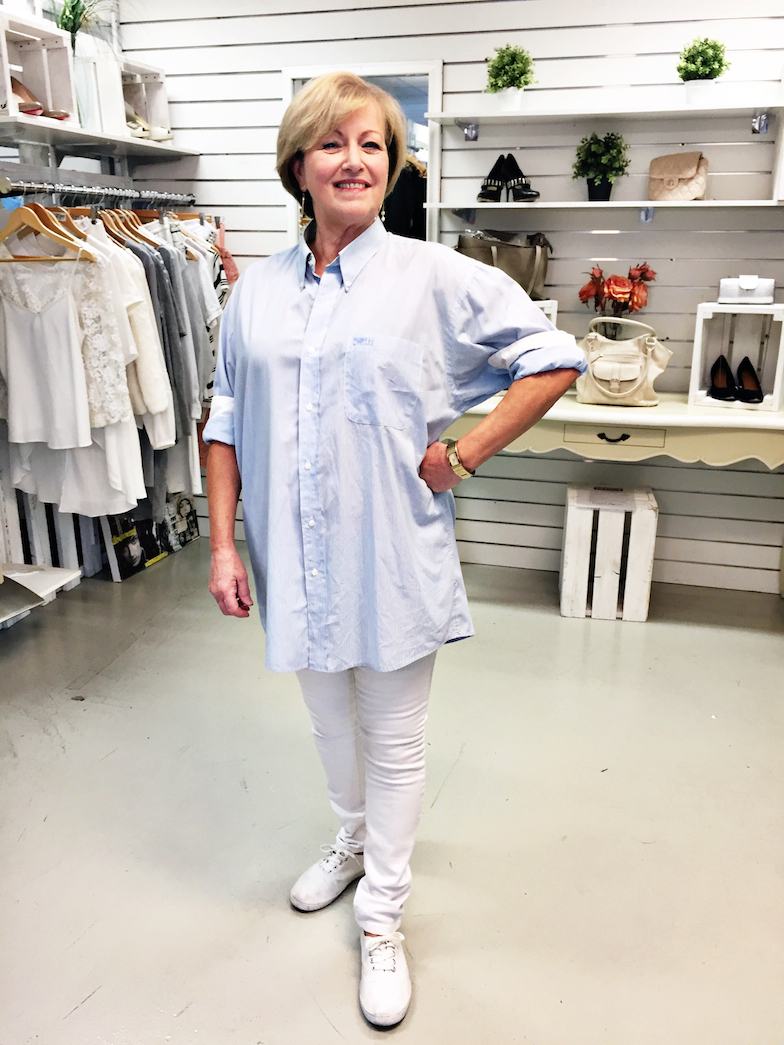 It's a new season for my friends at Ch9's TODAY extra and I'm thrilled to be a part of the line up. Together with Salvos stores, we have the pleasure of inspiring real women get their mojo back in eco chic segments on the show.
This is beautiful Marilyn and she's 67, by her own admission she has developed a few 'festive curves' over the holidays and wanted some help dressing her new shape while she gets back to the exercise.
The mid section can be a tricky spot for us ladies as we age, or even when we are young too, the tummy can be a spot where we hold weight.
Of course diet and exercise is key but there are definitely a few fashion tricks you can enlist to have you looking thinner by dinner!
1. Try asymmetrical or waterfall shapes in blouses and tops. They create interesting lines and divert the eye.
2. Don't wear any tight tops. Keep the top half loose and flowy.
3. Let lovely legs like Marilyns be the feature and try skinny jeans and leggings. They are also great for sucking everything in!
4. Print dresses are a great option as they add texture and more for the eye to look at. The dress I chose in particular for Marilyn is great because it has vertical pleating which draws the eye downwards.
5. Shape wear is a sneaky trick and also a smart way to tighten everything up
PS Everything you see here is from Salvos Stores and under $40 for each look – sustainable and sexy chic
Stay tuned for my segments on the show soon
-Faye x