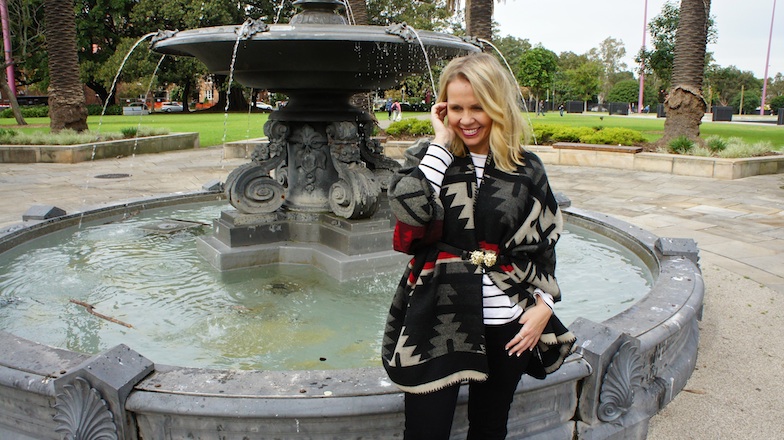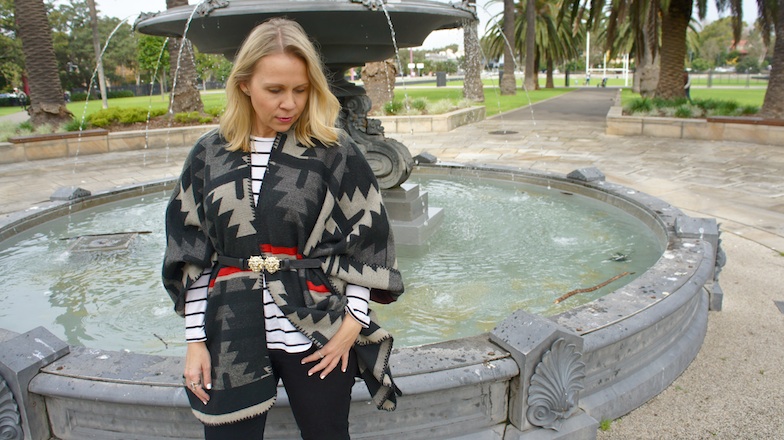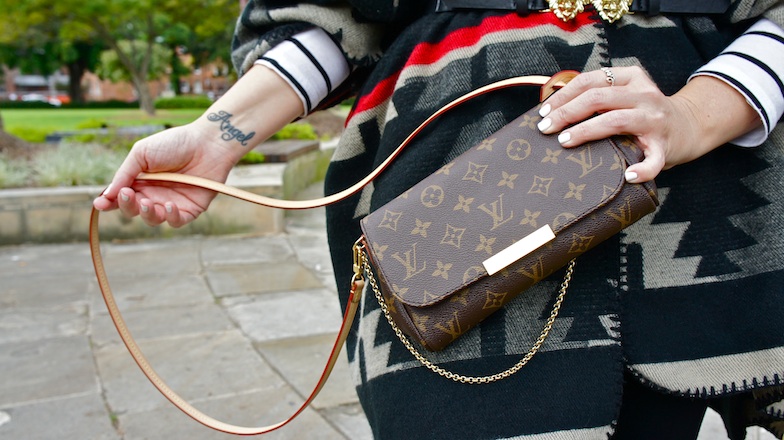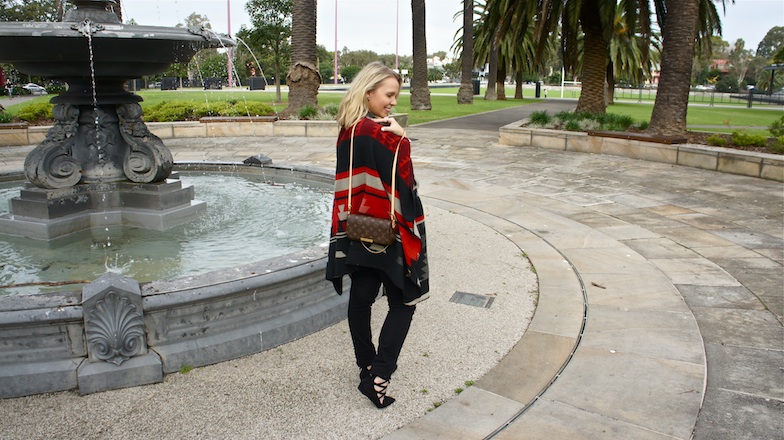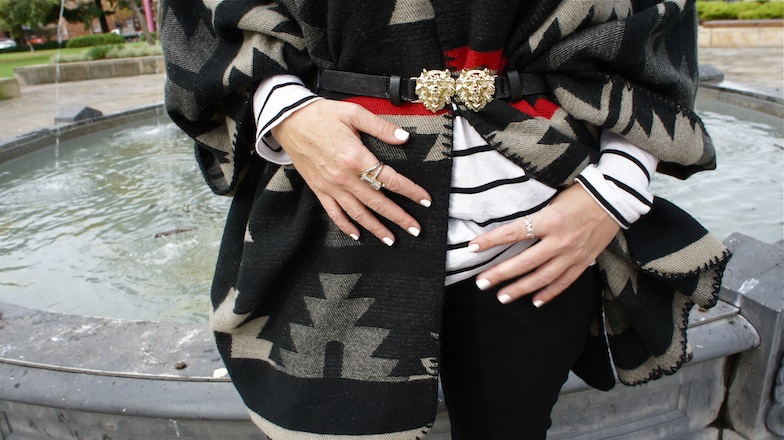 As I write this, I am literally wrapped up like an armidillo and conducting a close personal relationship with my oil heater.
I love the cold weather but PS it's really chilly at the moment and while I can layer like its a sport sometimes that just doesn't cut it.
For such moments my friends may I suggest you roll with the ponchos…it's like wearing a blanket, totally the best thing in my opinion.
I fancy mine up with clashing textures and a feature belt to highlight the waist, I adore the navajo feel of this one and really like the more classic pieces blended with it as an interesting dichotomy. The other vibe I love is the bohemian blanket 😉 Saint Laurent are all about the poncho this season so I set myself the challenge of recreating their stunning
$5000+ look for $85 with Salvos Stores finds.
I even iniatiated my new intern Allie to model it – doesn't she look amazing and as she put it
'This is so comfy and how cool there's even holes for my arms'
So if you have to leave your bed this winter, now you know how to be the most beautiful walking blanket in town.
You're welcome
#FashionHound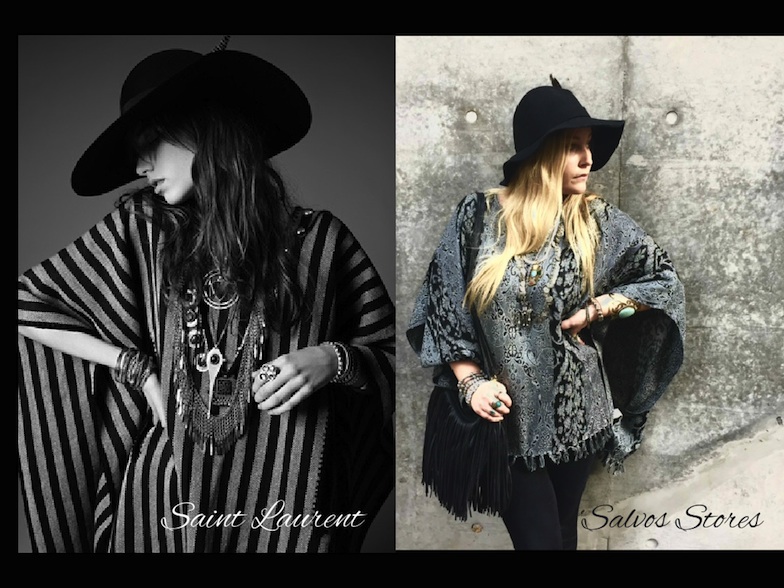 Love to Arrnott from Rogue Homme for the pics of me