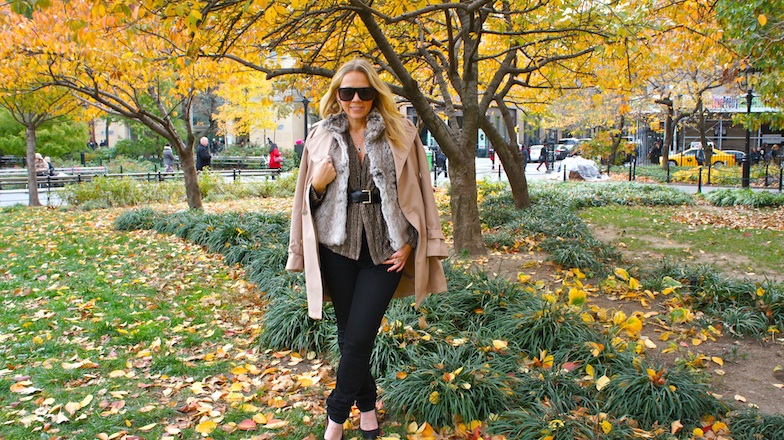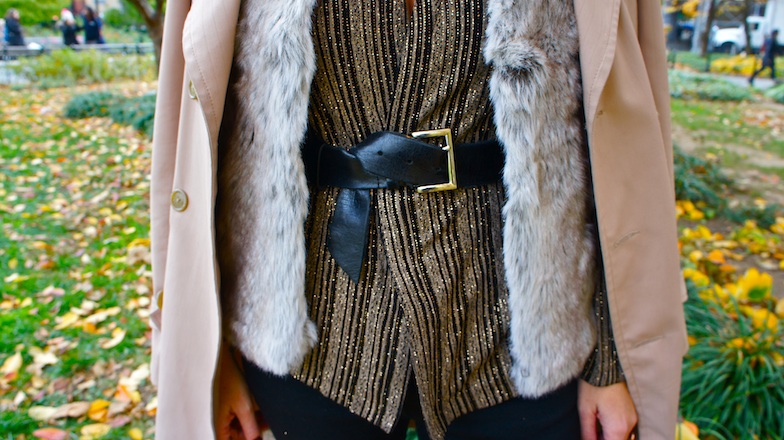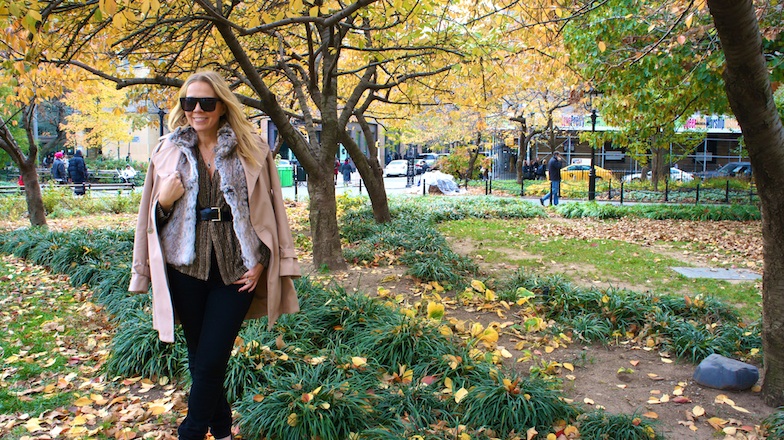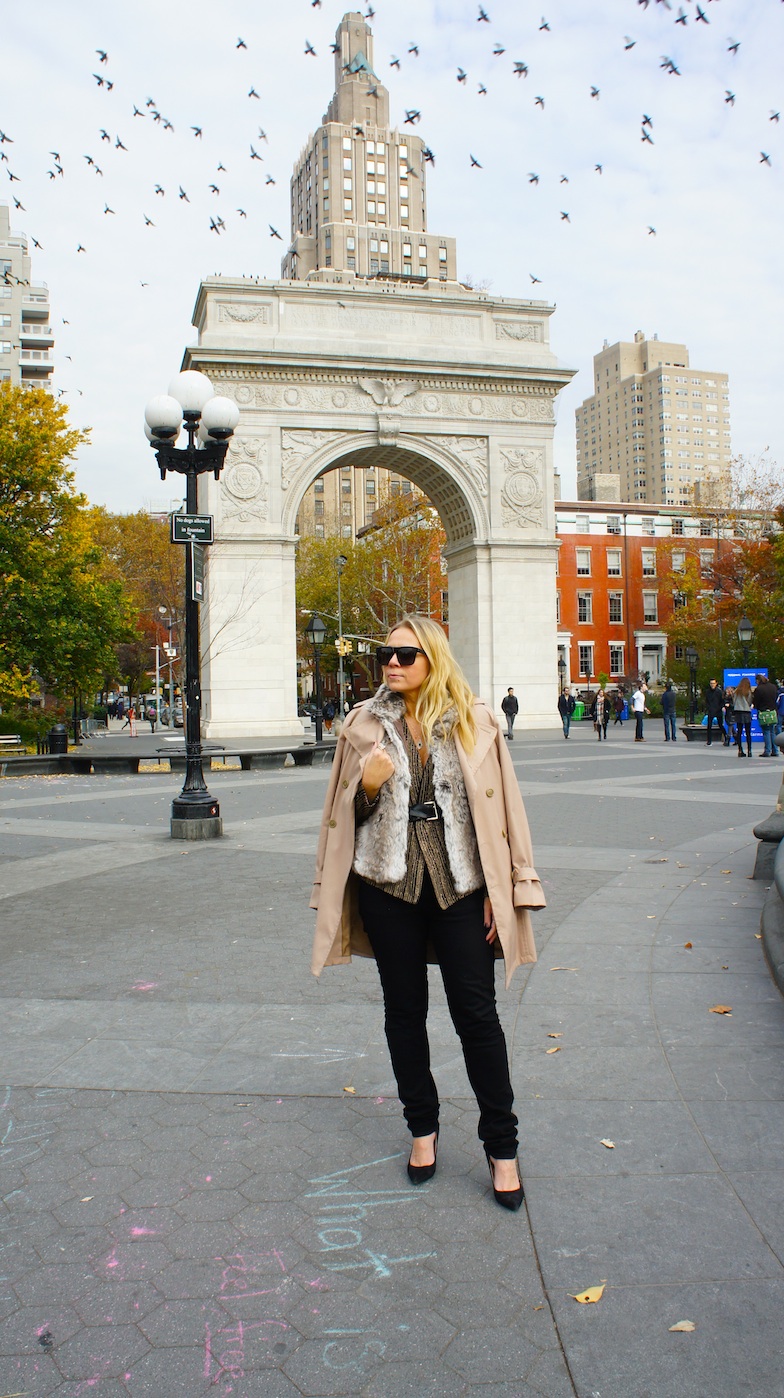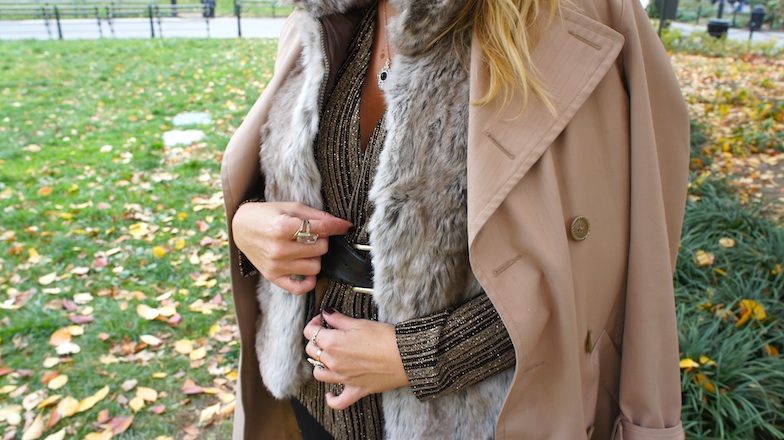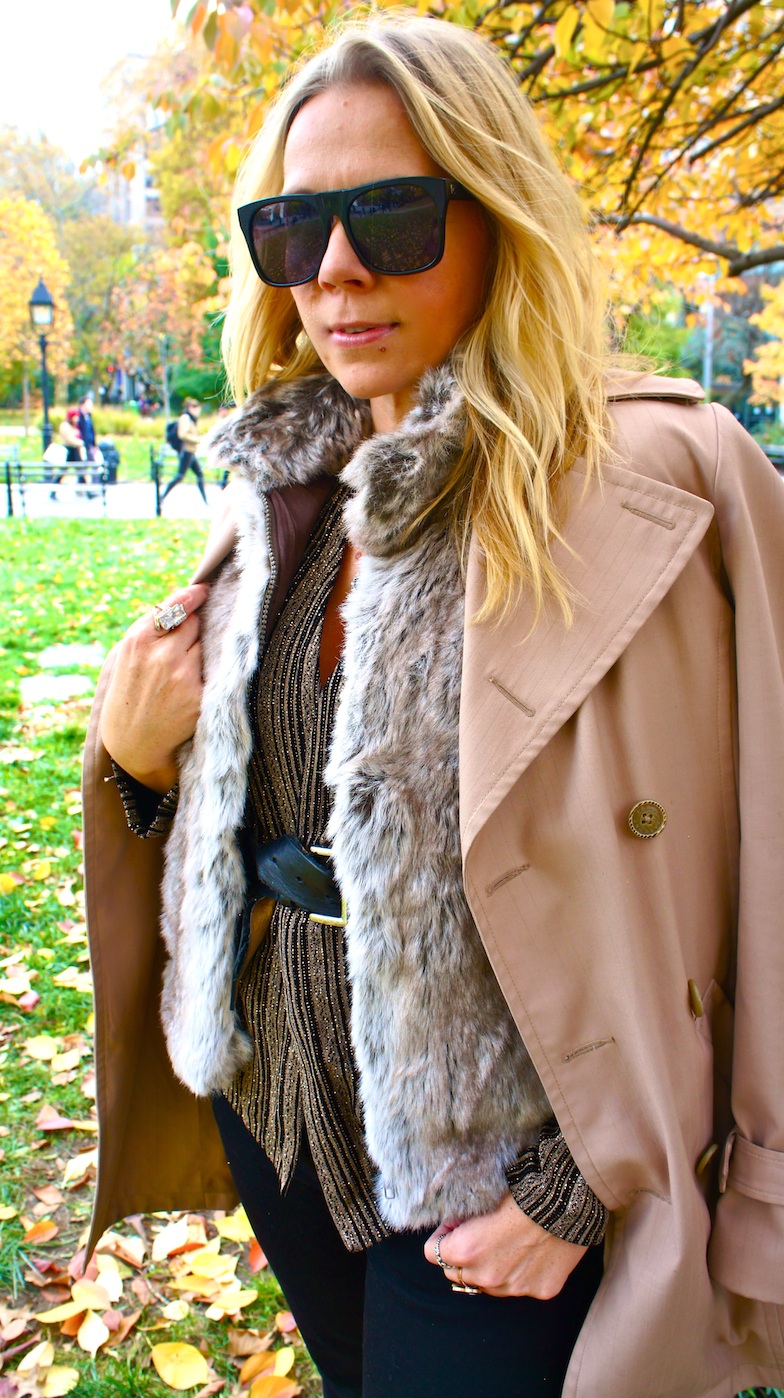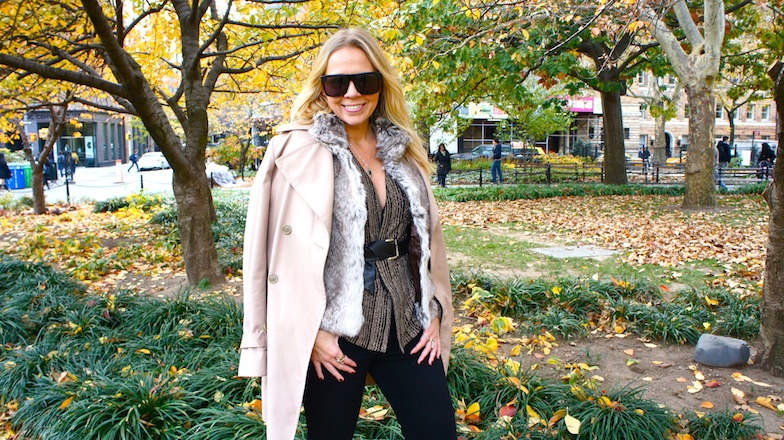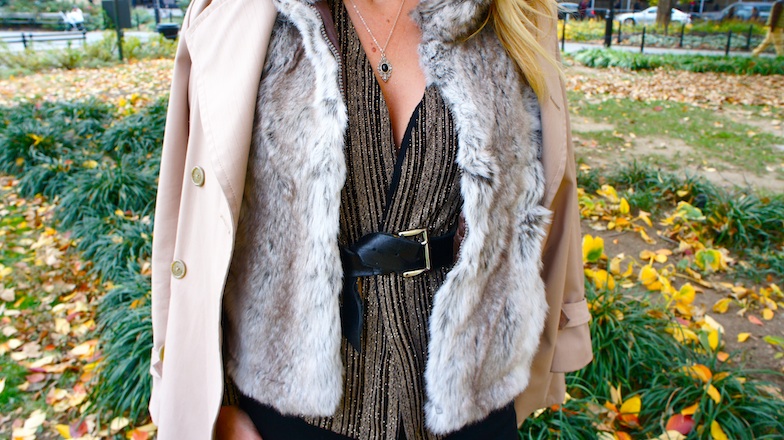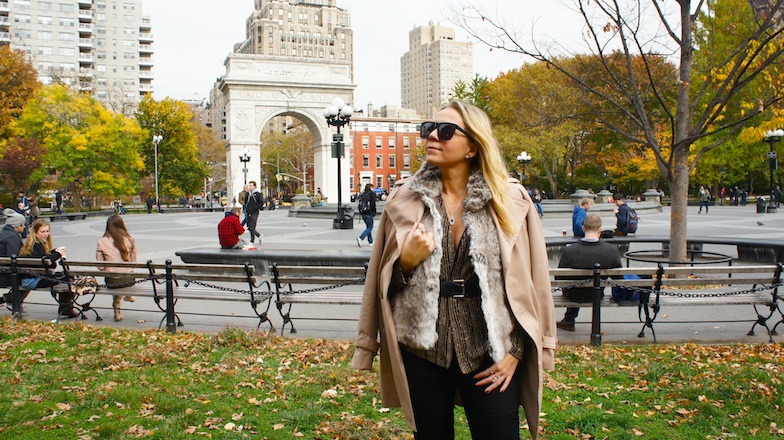 Mille Feuille – a thousand layers my lovelies.
For me it's the fashion equivalent of the most luscious of cakes. Some might think its a trifle over done but I say t'is the season to pile it on thick with tasty texture and tone. For this sweet treat I chose caramel, cafe au lait and charcoal tones then whisked in contrasting black and flecks of gold. I sourced the bulk of the ingredients at The Salvation Army and the faux fur vest is from my favorite vintage store on W14th St Rags-A-Gogo.
Start with an eye catching cardigan, cinch it in. Then layer up your color palate like a tiramisu people! Icing never hurt nobody so dress your digits and decollatage in the dandiest of jewels. This entire outfit cost me under $100 and by reusing allowed mother nature to breathe a little sigh of relief. You can totally have your fashion cake and eat it to [although I'm not sure how tasty the faux fur would be].
Conscious cool that's calorie free 🙂
#FashionHound
Pics by StyleClosetLife