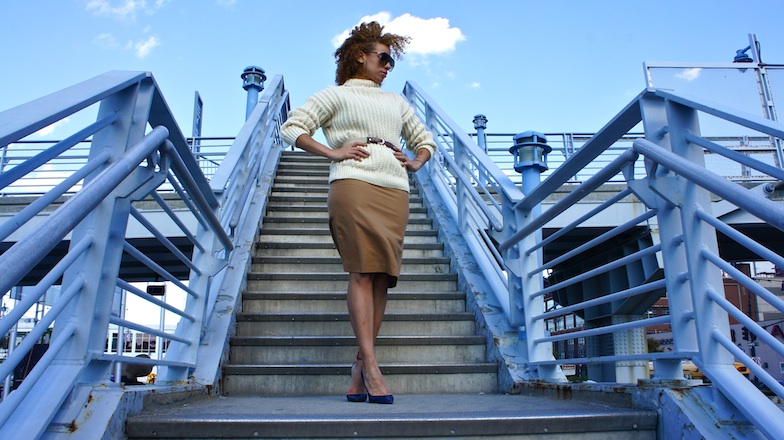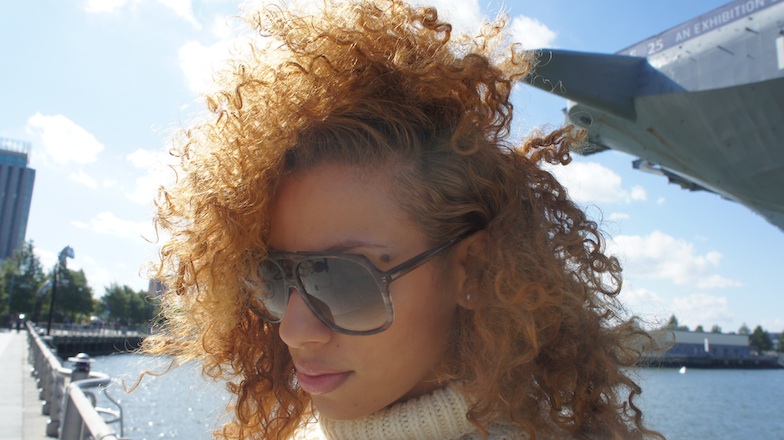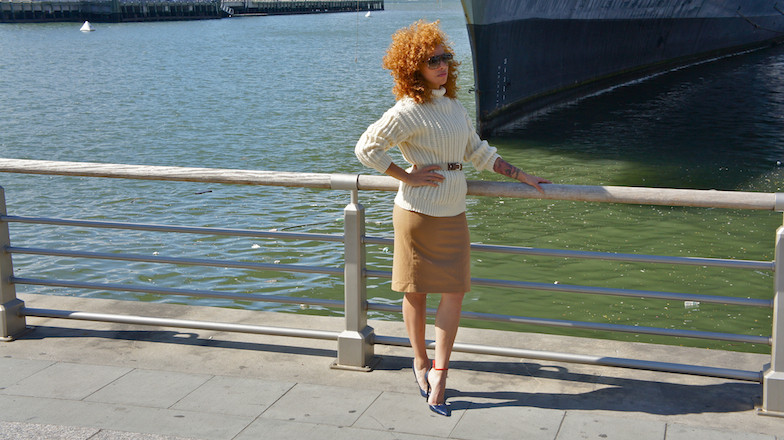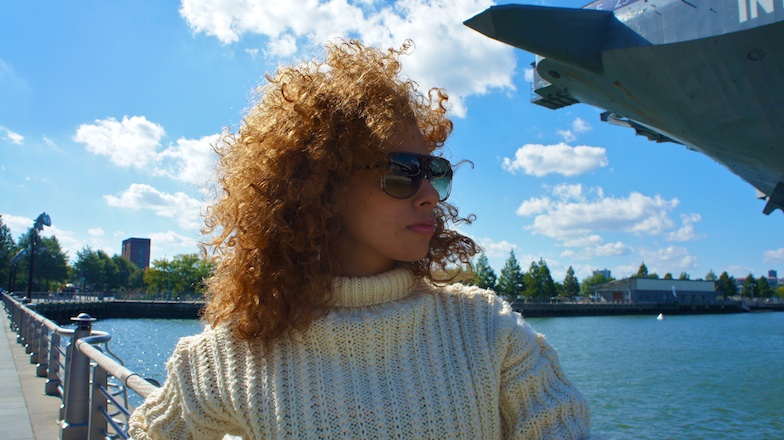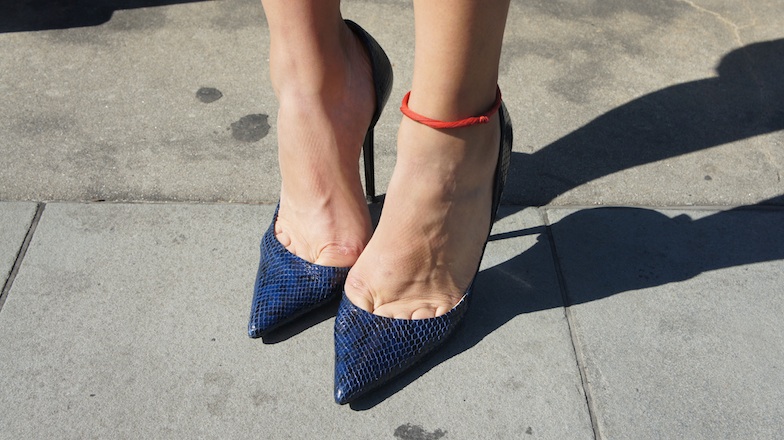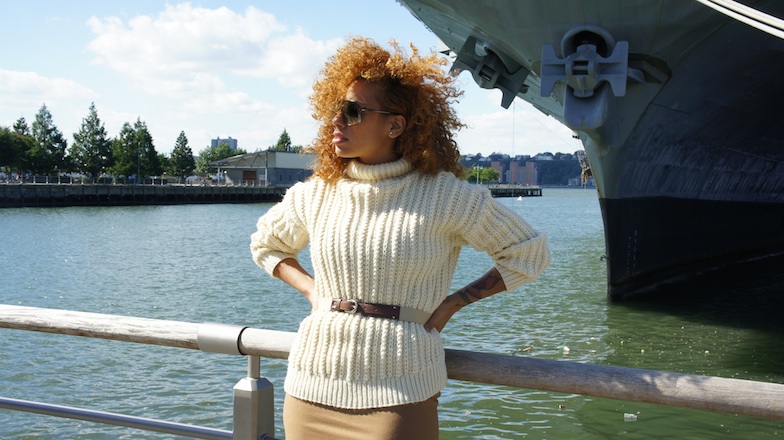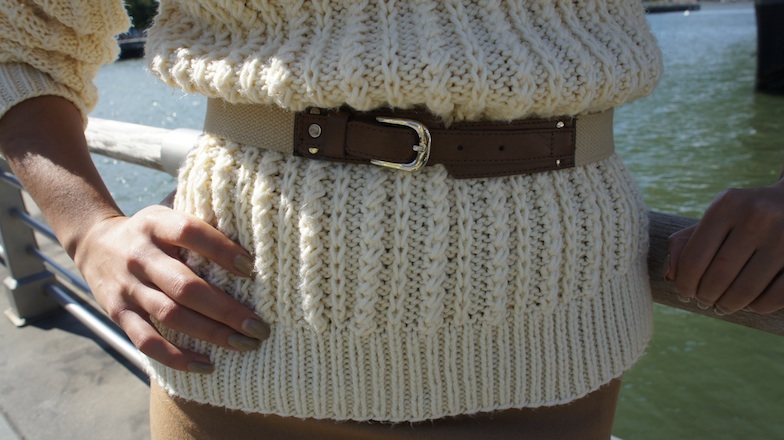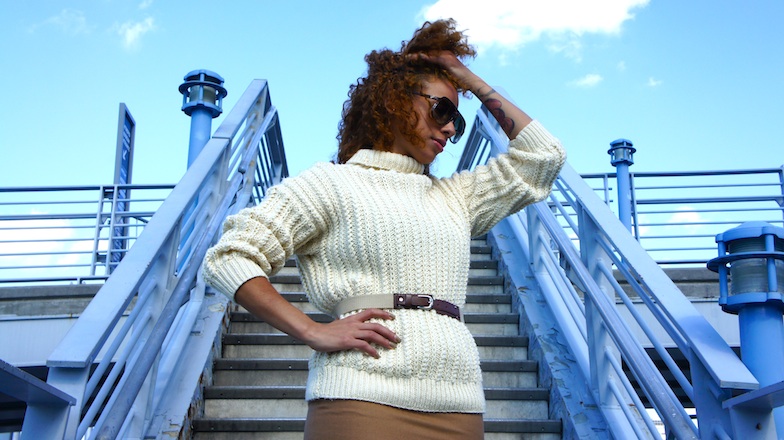 Wild curls and a wicked mind, this woman knows how to work it. Roxanne is my friend, a fabulous artist and a fellow Fashion Hound – Lady loves to thrift and man does she make it look cool. She came shopping with me at The Salvation Army and we decided to find something to showcase those dangerous curves. We went for latte and caramel tones to honor her gorgeous skin and hair, something lady like, cinched in subtle sexy but oh so striking. These are classic pieces that look fabulous as a team but could easily work as seperates with denim, sneakers or paired with a statement jacket. Love the contrast of her navy python heels too – so hot.
She looks a million bucks for the beautiful price tag of $50.
Roxanne rocks thrift you can too.
#JustSaying
#FashionHound
Pics by me