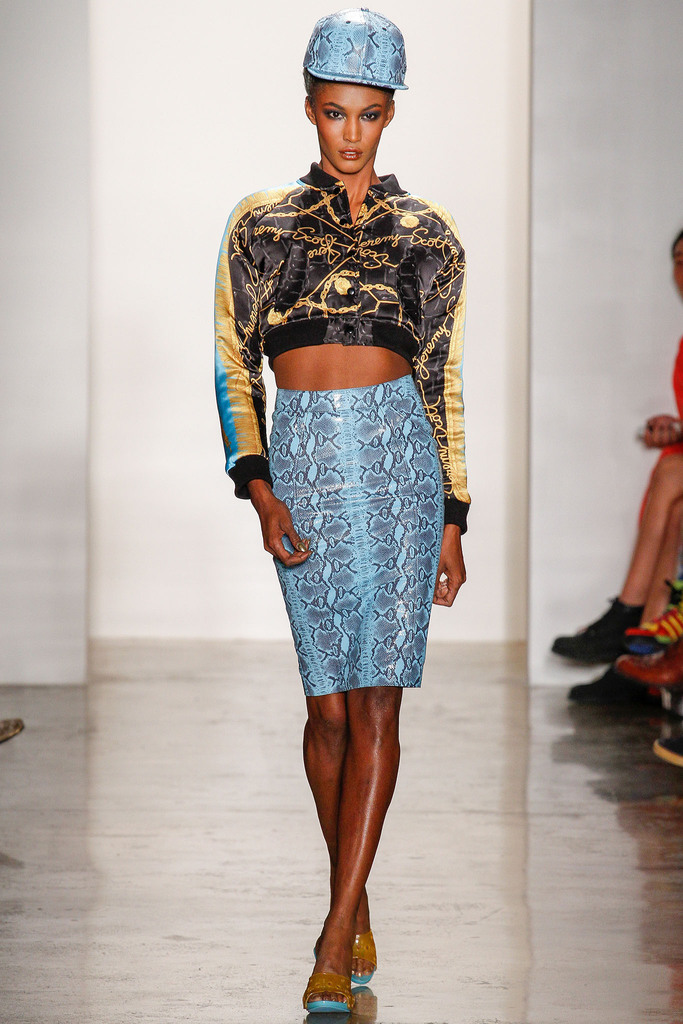 Apart from a few construction hat/carpet python moments (See Jeremy Scott above) and some Living Pants Free partaking (SeeMan Repeller for the 411) the residing war cry of New York Fashion Week 2013 was Wearability. 
Easy breezy Bermuda shorts at Peter Som, gold tasseling and decadent details given unto us by Altuzarra, sheer panelling well… everywhere, but super sexy offerings abound from aforementioned Jeremy Scott
Bananas in Marc Jacobs pyjamas serious stripes… a rebellion take on the botanical at Phillip Lim  Rebecca Minkoff continued to master her cool as f*@k aesthetic with some creamy, dream bohemy printed pants and eternal style story teller Anna Sui served up all of the above with a side of 80′s in the slickest and wickedest of ways. But seriously I looked at the majority of the collections and thought…I could wear that…I would wear that…and hell maybe I could even get my DIY on and make that! That's the way it should be – inspiring, stylish and shock of all shock…style that's actually going to work for the everyday – yay.
As always the real stories happen when they transcend from the runway to the real way, so here's my pick of the current trends living and breathing on the streets of NYC. Delivered from the one and only Tommy Ton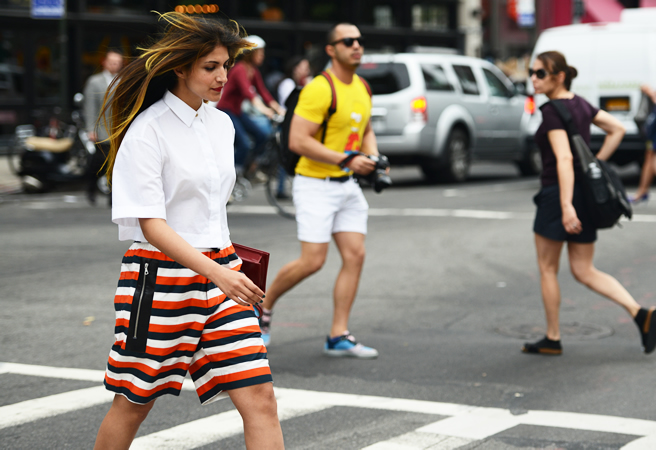 Bermuda Bahama c'mon pretty Mumma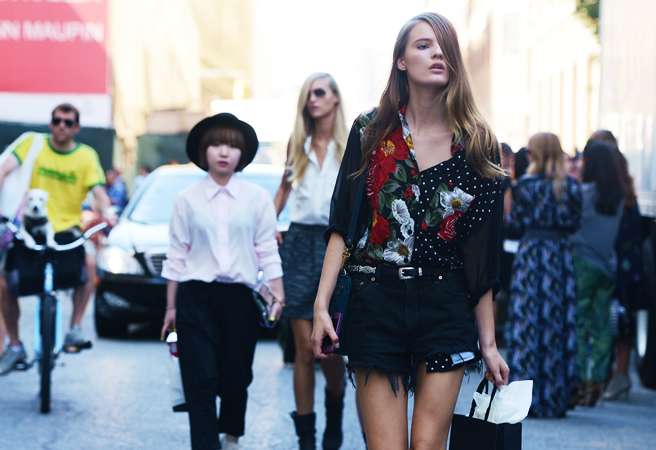 A rebellion take on the botanical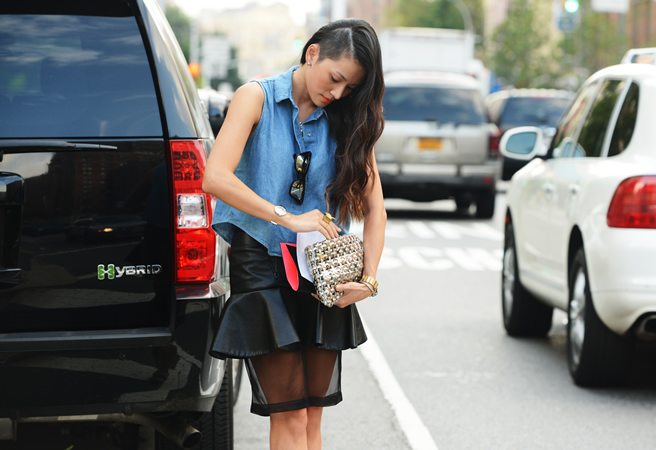 Sheer Panel Sexy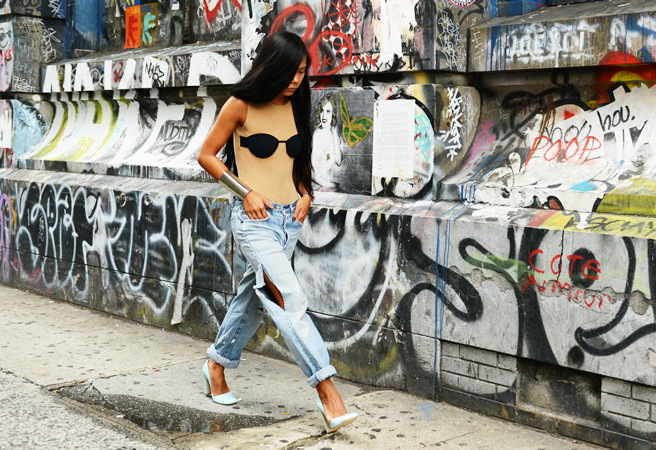 Everyday denim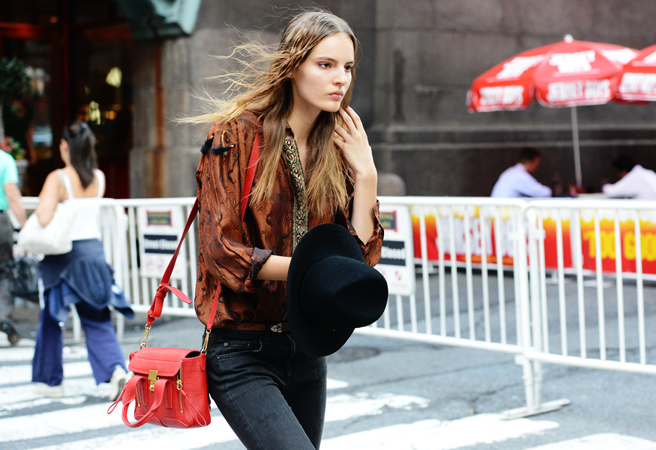 Bohemian at its best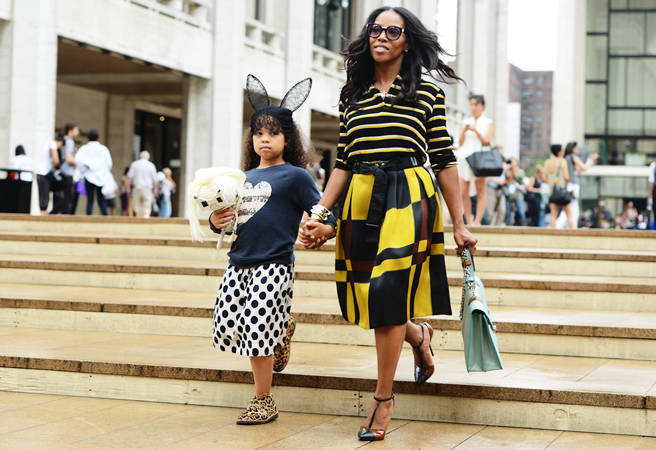 Stripes for the whole tribe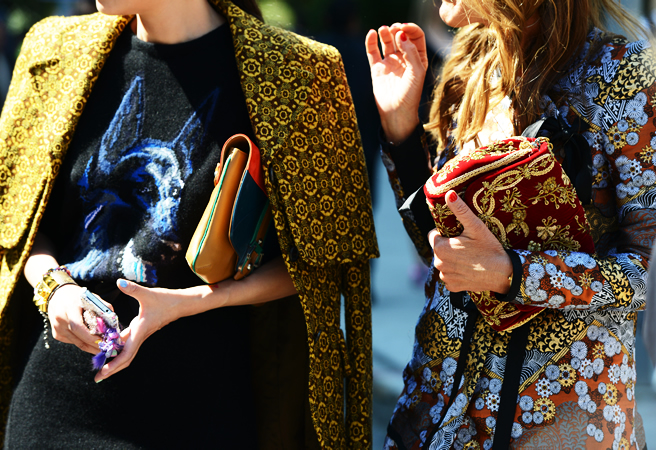 If it ain't Baroque!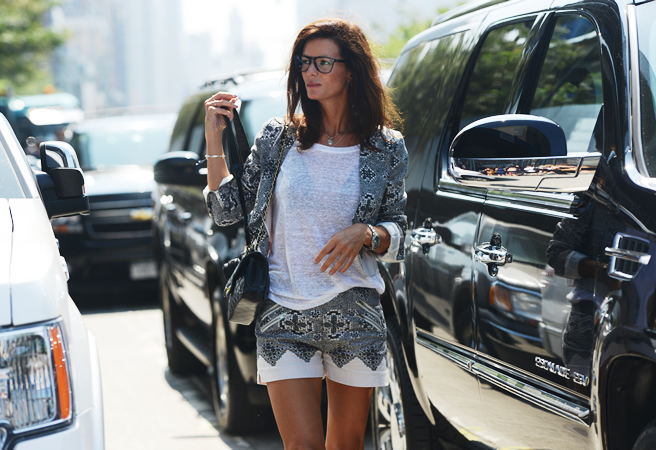 Prints for the people
See even more here