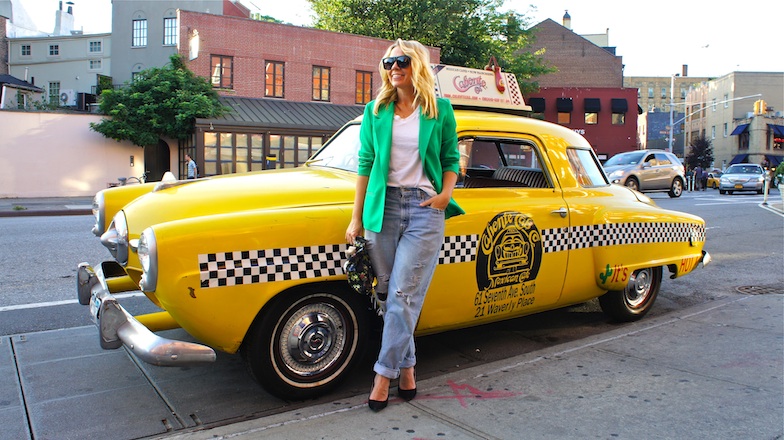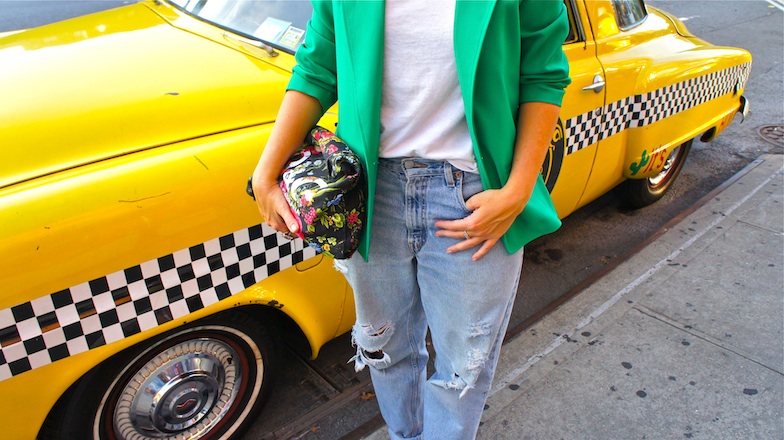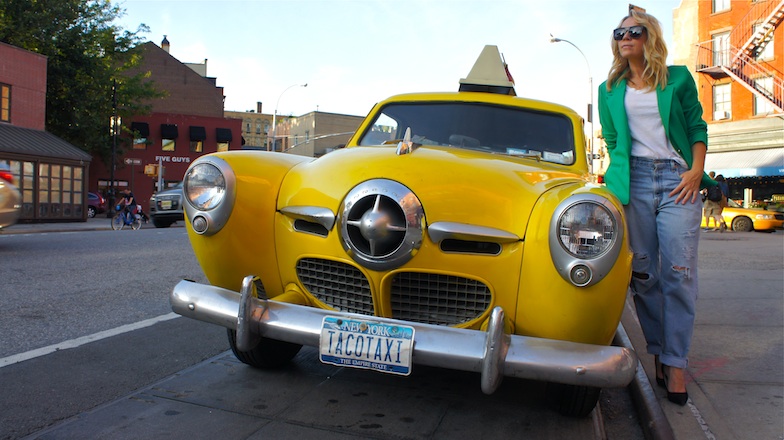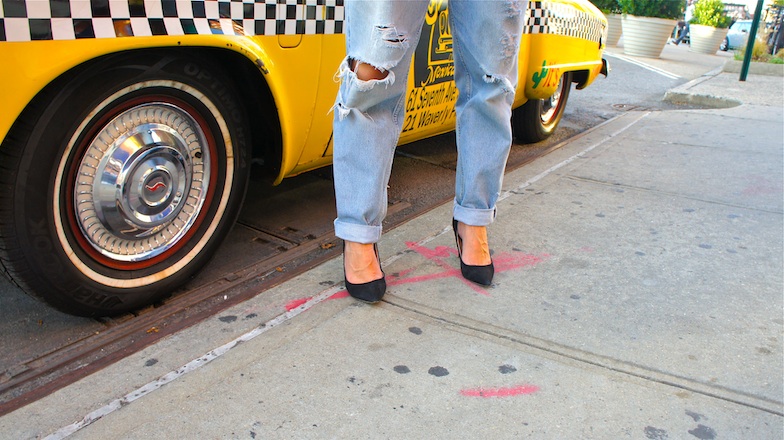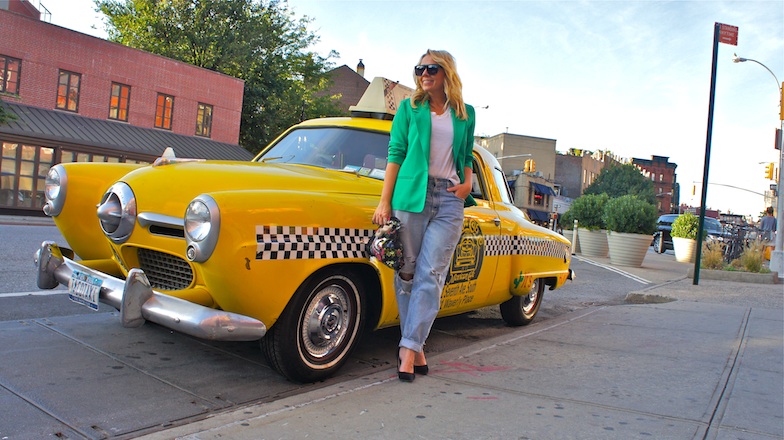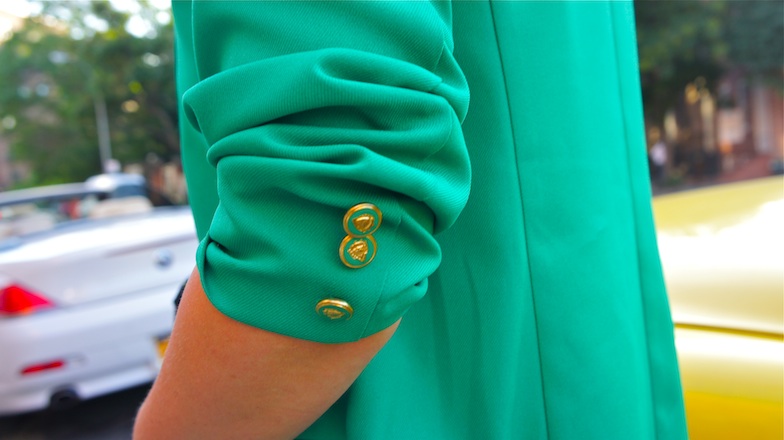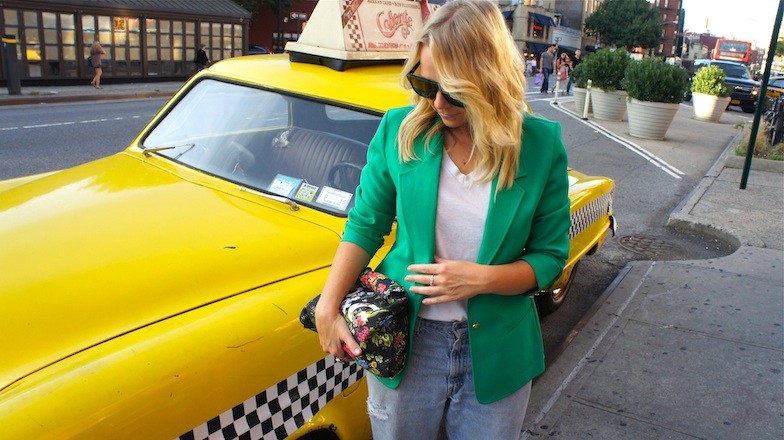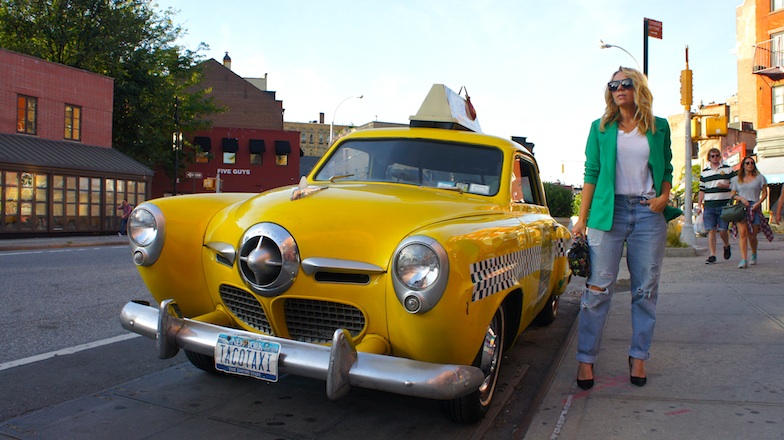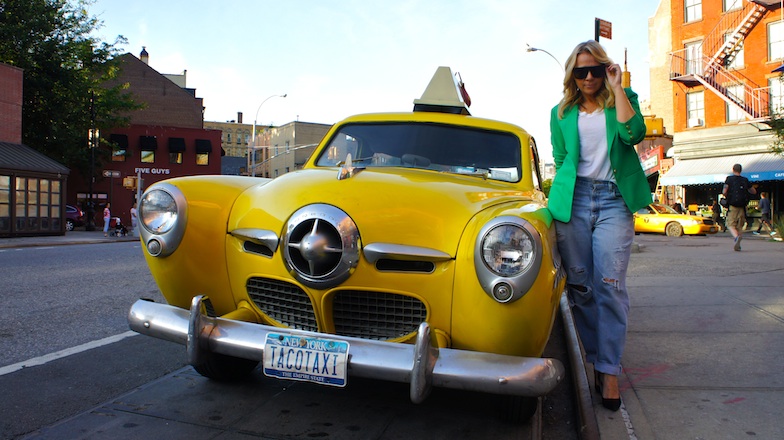 A coat, blazer, tux or jacket.. regardless of the moniker your choose to define them with, they definitely make me happy.
Stay with me, I'll explain…better yet I'll hit you with a list in support of my sartorial theory.
1. They are a super easy way to look expensive, dressed up and effortlessly chic
2. If you thrift them you can find incredible one of kind pieces at crazy good prices [This amazing vintage green machine was $5 from the Salvation Army in upstate NYC]
3. A touch of masculine style looks sexy on a girl. This is a girls blazer but don't be afraid to look in the mens section of your local thrift or vintage store [I found a Dior Homme jacket recently that fits me perfectly]
4. When they are in fantastic colors, cuts or fabrics they add instant wow to cult classics like ripped denim and white tees. You can even replicate a designer brands aesthetic – like Chanel – par example with a thrifted tweed jacket – Chanello!
5. Push up the sleeves Miami vice styles, belt them, drape them over your shoulders for French editor chic or even tie one around your waist and wear with high tops…they are honestly one of the most versatile garments I am happy to know, extra special ones like this are a talking point too and no doubt will create some great coat tales. 
But really let's get to the most important part of this post…how amazing is this vintage NYC Taxi cab!
A 1950's studebaker also a favorite of fozzy bear if my memory serves me correctly.
Thanks Caliente Cab Co Mexican Cafe for supplying the coolest prop in town and The Salvation Army for constantly swooning me with amazing stock.
#Reuse #Reinvent #Reduce your #FashionFootprint #FashionHound
Also thanks to the one and only Donny Galella for capturing this coat tale, such a treat to have you in my city x