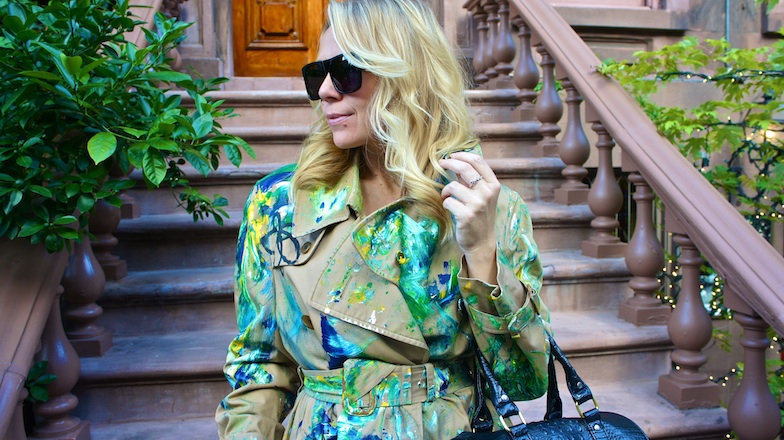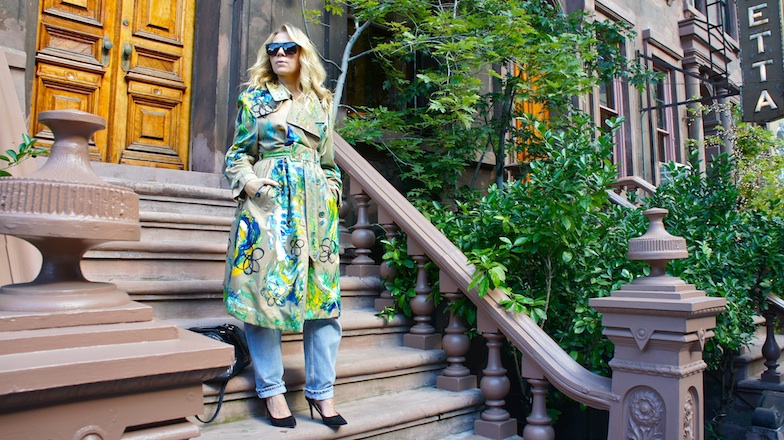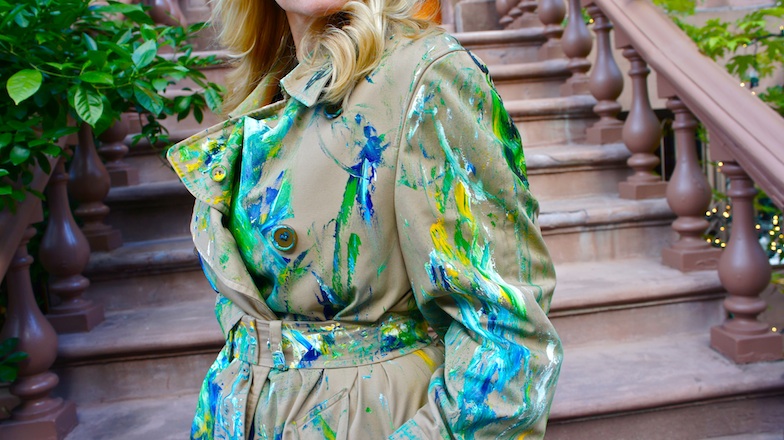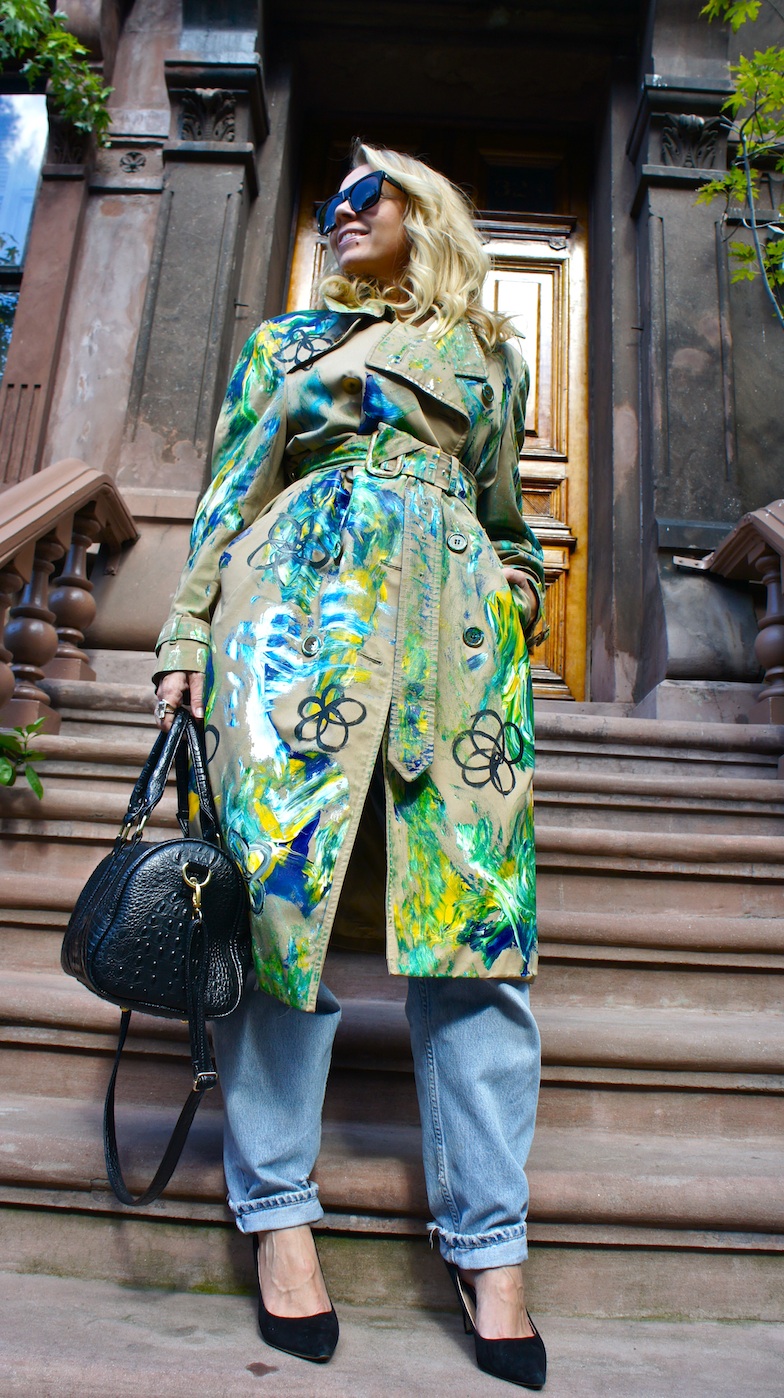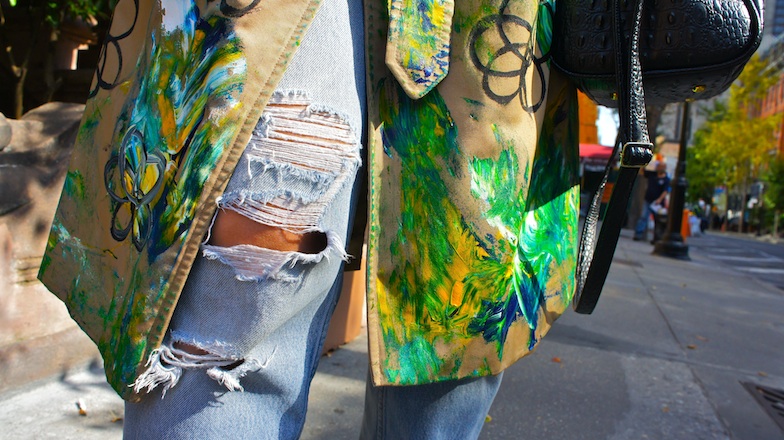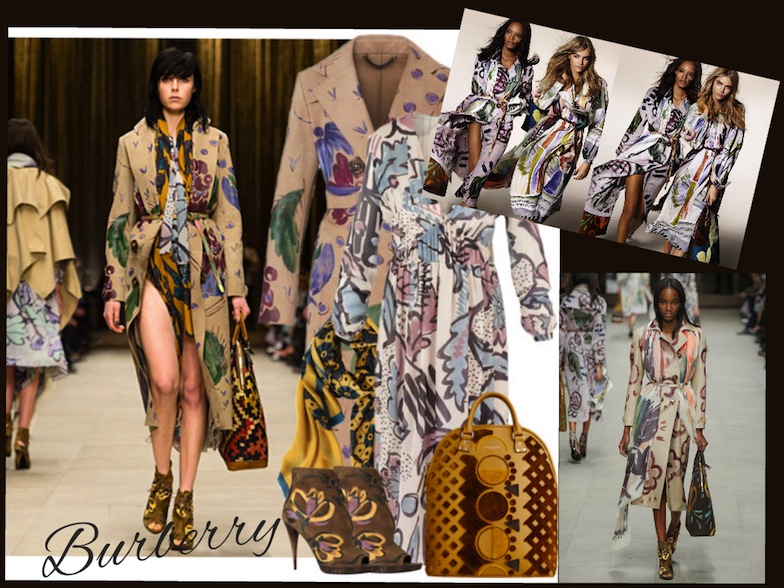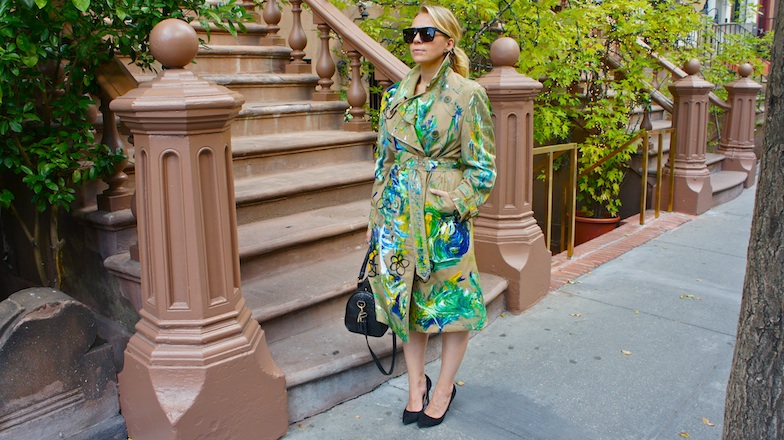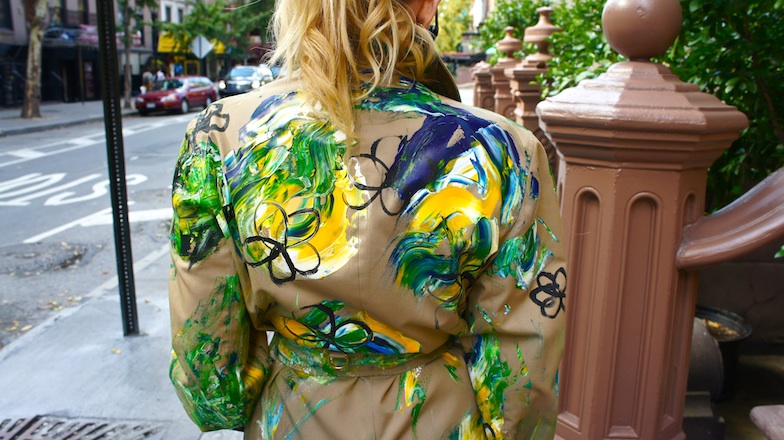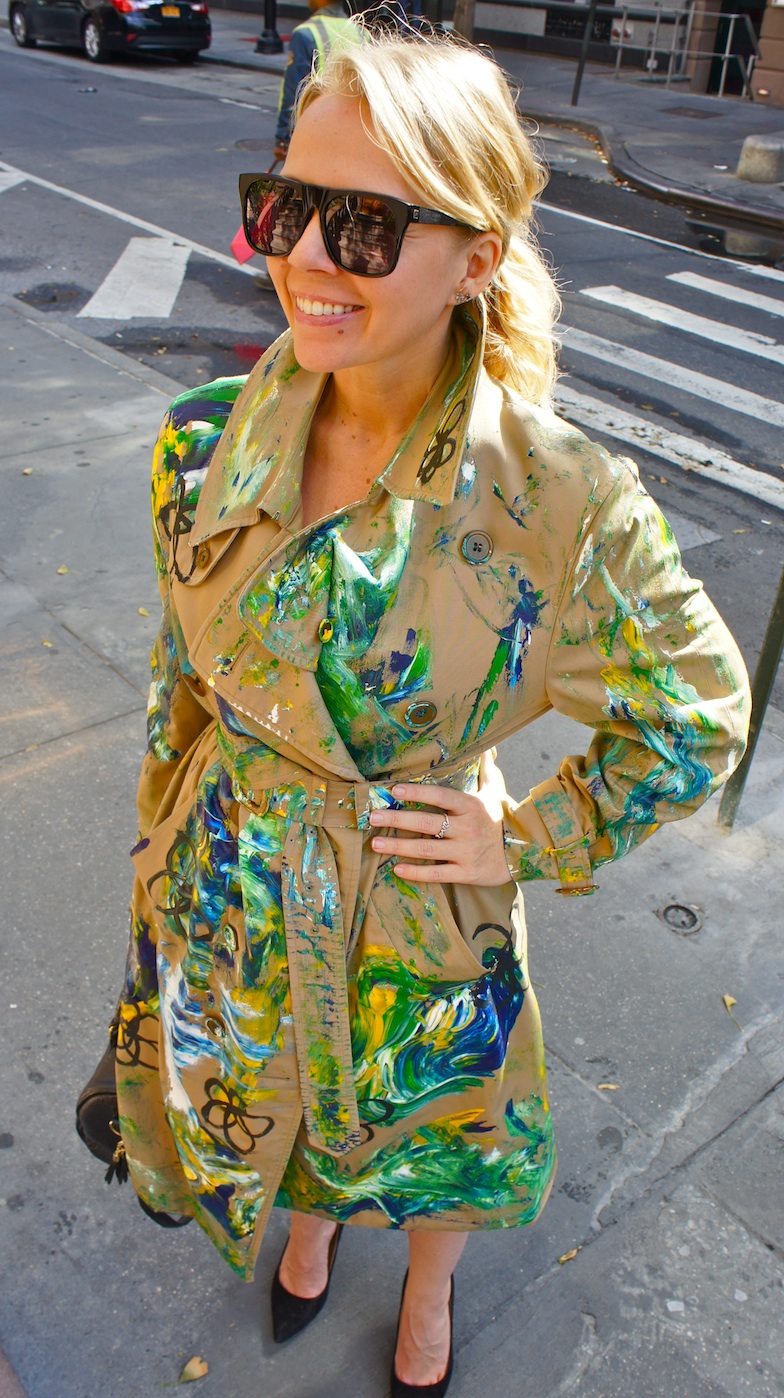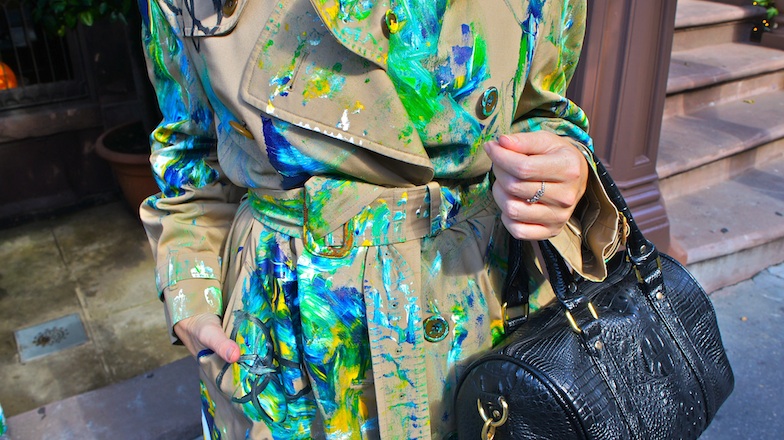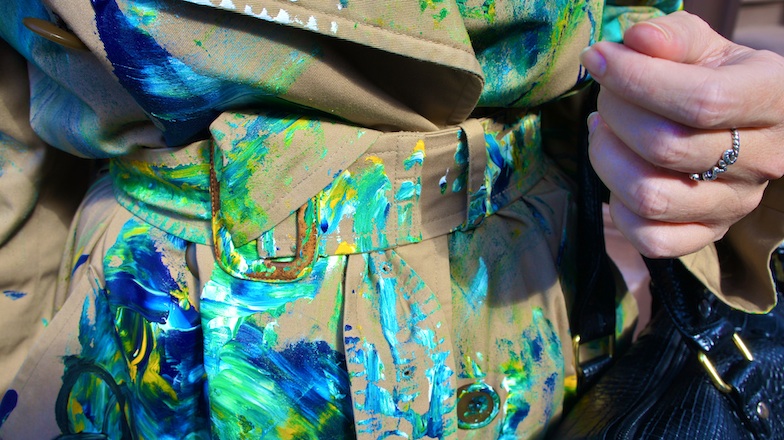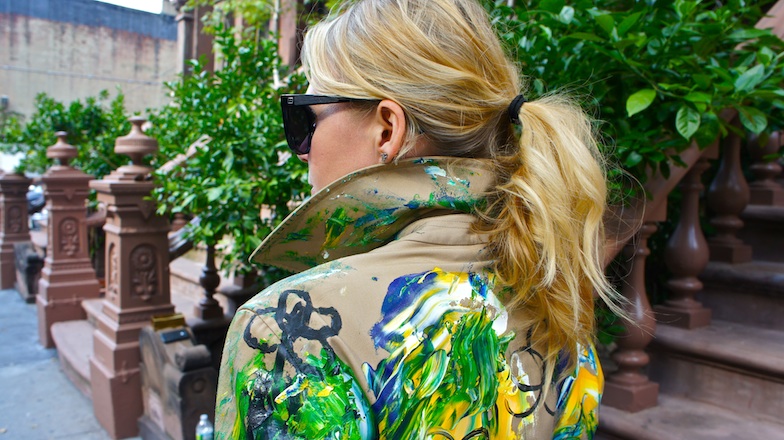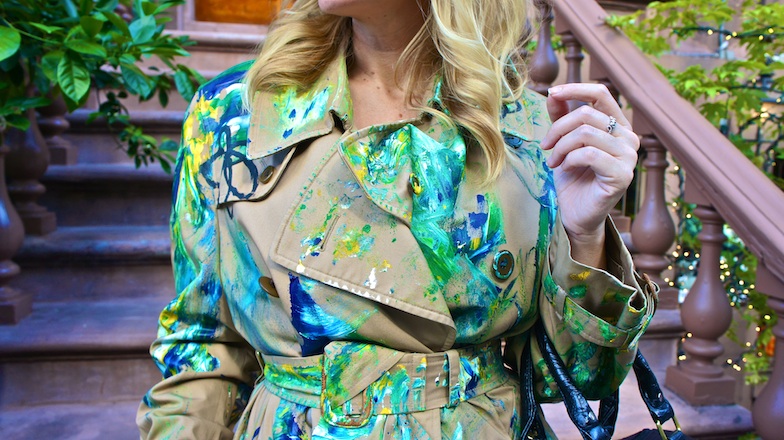 My immediate thought when I saw the Burberry painted trenches…was – I may pass out! It was true sartorial love, but baby I don't have that kinda Benjamin. 
My second thought was…I think I can recreate this with thrift.  
First step – find a vintage or second hand coat that would work as a worthy canvas. My local Salvation Army store on 46th St really delivered – I found an authentic Aquascutum trench for $20!
Second step – text my amazing artist friend Roxanne, ask her to bring her paints and come customise it with me.
All done by hand, we flowed [as Rox so beautifully put it], making her come to life together and this is the result.
A Burberry aesethetic for a berry berry low price
#FashionHound
Photo Credit: Roxanne Tineo