Seriously why can't second hand be just as chic as the high end designers!? Salvation Arm-ani as I like to say!!
I do fancy myself a bit of a style spy…just like my beloved beagle Soho, I can sniff out a thrifty trend a mile away.
I really do spend a considerable amount of time studying the runways so I am able to recreate a reused, reduced and recycled version that's not only good for the back pocket but the planet too.
If you are subscribed to my newsletter, you would have been privy to my designer decoding over there this week…so as promised, below are 3 more trends to try.
WHY SO BLUE…and RED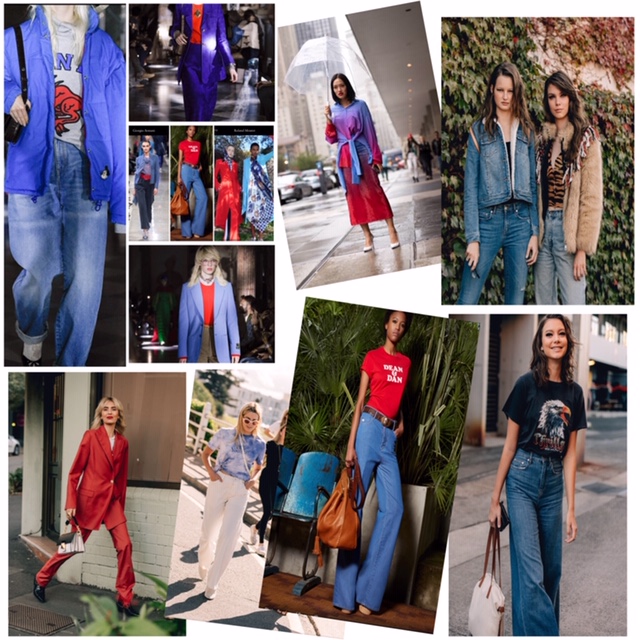 From Gucci, Roland Mouret to Dsquared this eye catching combo has been dancing around everywhere at the latest cruise collections and of course Sydney fashion week.
WHAT TO THRIFT FOR: 
Start simply with denim flares(or skinny leg if you prefer subtle) and team with a red tee or sweater – try the mens section.
Create color blocked outfits of all blue or all red, then add a dash of the opposing color, look for luxe fabrics like leather, lace, wool and silk.
Bonus points if you find anything tie dye!
For an understated nod, add an eye popping accessory like a red vintage bag or do an Elvis with a blue suede shoe
GOOD VIBE TRIBE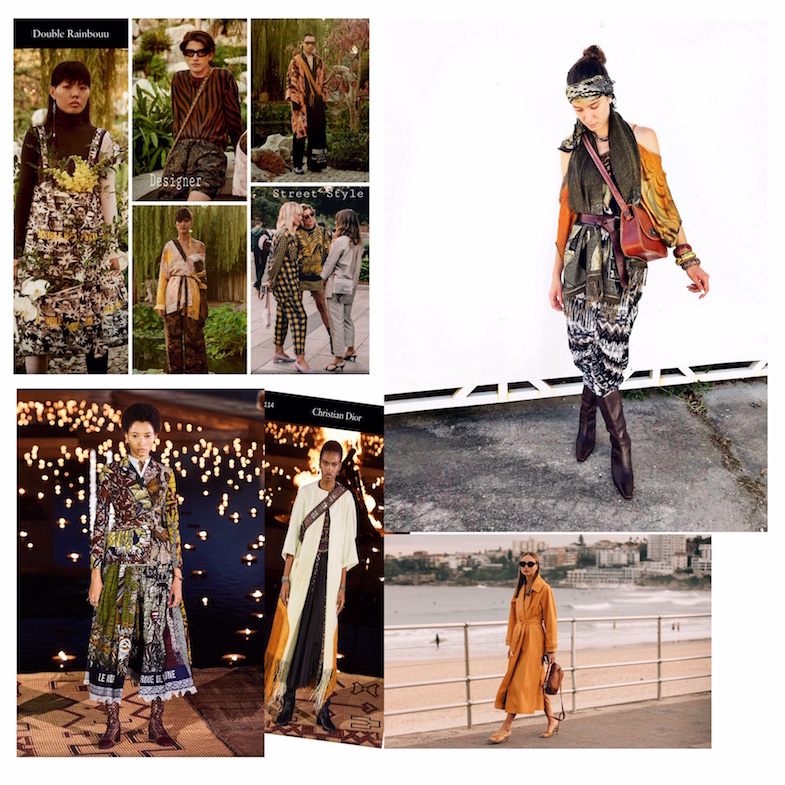 Passing by traditional prints like polka dots and stripes, TRIBAL is the trend to try right now. DIOR did it first, then Double Rainbouu at Sydney fashion week…so I of course had to create my Salvation Arm-ani version seen top right of the collage.
WHAT TO THRIFT: 
Tribal print blouses, skirts, scarves and pants in the same color palate
Extra long leather belts
Vintage embossed leather bags – look for elongated straps so you can cross body it to get the designer feel.
Boots ready for fashion combat
Bold earrings
Bangle stacks and layer it all up babe
*Sneaky Tip: Scout around the haberdashery section for interesting fabric, tassles even tea towels with a tribal vibe. They can be worn as tops, draped as scarves or hung off the sides of belts, trust me – try it!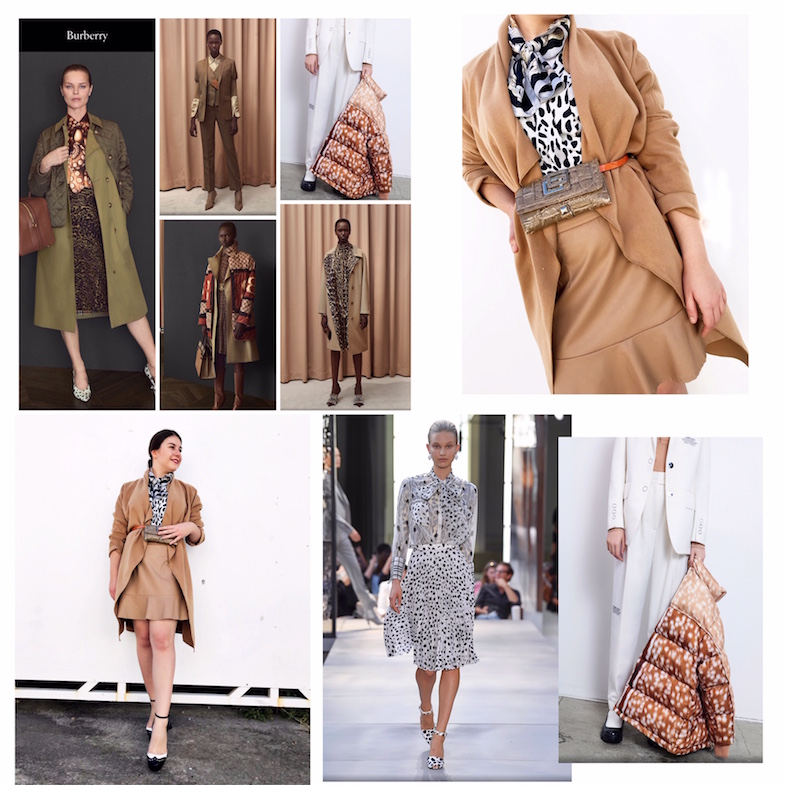 BURBERRY BABE 
Such a beautiful brand I always keep an eye on. Famous for their iconic trench and custom check print, they've really been stepping outside their style box lately and I love it. Lot's of print clashing, cool contrast and texture play whilst always honoring the timeless Burberry style. I had so much fun creating my Salvation Arm-ani version on thrifty Brisbane blogger Sophie @theopportunityshopper
WHAT TO THRIFT: 
A good quality trench or warm beige coat
Animal print scarves and blouses
Beige leather
Nude colored pencil skirts and pants
Pointy closed toe heels with ankle straps
Wallets and thin belts to turn into bum bags
Never feel like you need a fortune to feel fabulous, just get your Salvation-arm-ani on sista!
-Faye x