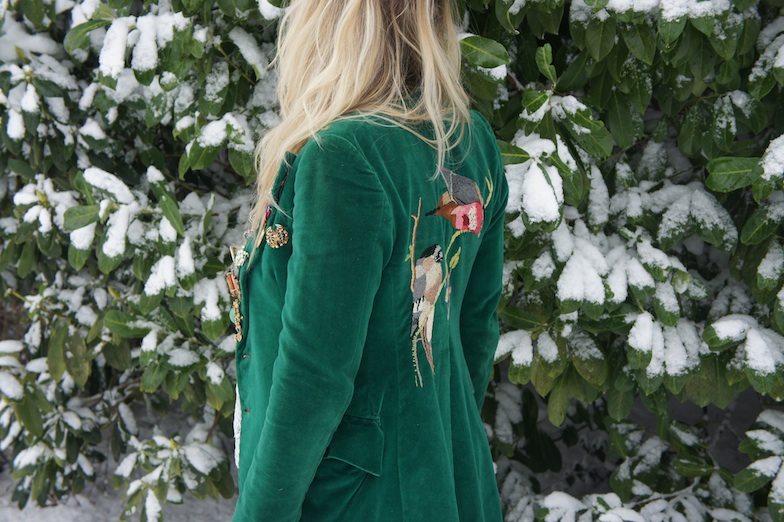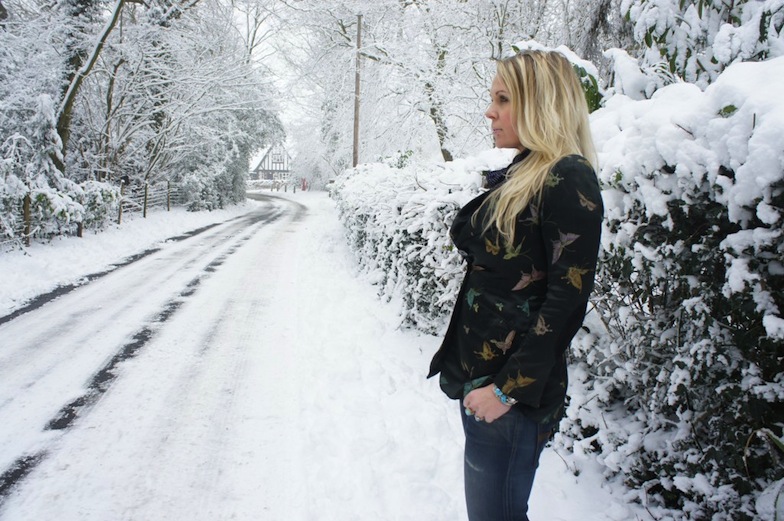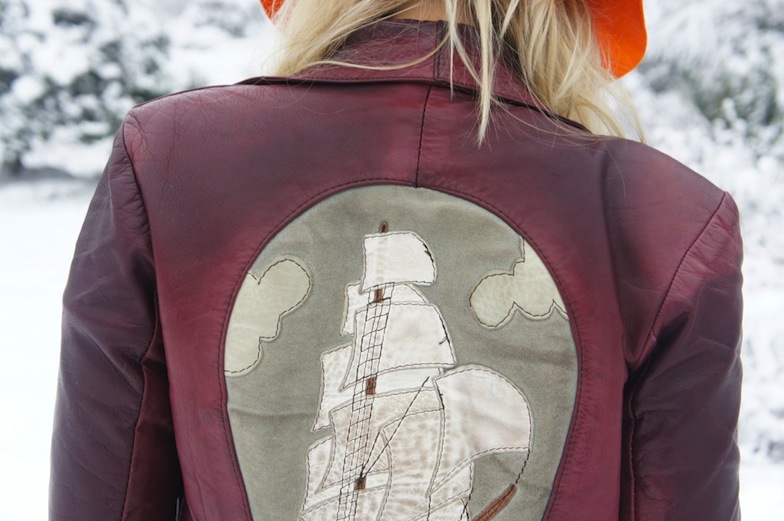 If only these jackets could talk, oh boy the stories they could tell…but since they can't I'll tell you what I do know and why I love them so!
They were gifted to me, from my Dad when I was 18. He had all 3 handcrafted by bespoke tailors in London circa 1970's. Dad was a glam rocker and even had pink streaks in his hair. So committed to the fashion cause was he that pre preshrunk jeans he was even known to lay in a hot bath wearing his indigo to get that fitted look…underneath blue legs ensued!
Dad told me that back then shopping vintage and second hand gave you serious proof of cool, no one wanted to look like anyone else, everyone wanted to tell their own style story and these certainly told his. He picked the finest leather, collaborated with the tailors on the cut, fit, even the finishes, so much of Dad exists in the making of these dynamic pieces.
The green velvet tux was created by legendary tailor Tommy Nutter, maker for mega music stars like the Rolling Stones, Led Zeppelin and Elton John. My Mumma embroidered the back after a few too many wines one night!
Black butterfly is from the original store 'Granny Takes a Trip' on Kings Road, can you believe Keith Richards actually has this jacket too…I mean how cool!
The divine eggplant leather bomber was created by Alkasura, another amazing Kings Road bespoke boutique…the tall ship patchwork motif on the back seriously gives me life.
When Dad handed these jackets to me, he told me about his time in London before I was born, the vibe, the music, the energy, all so exciting and hypnotic to me, I got lost in the stories – these pieces lived that iconic time with him so to have them now is such an honor. They are without a doubt the catalyst for my eco chic journey.
These incredible pieces have been all over the world with me too, including in my birth place Surrey as pictured here, snapped so effortlessly by my Aunty Zena. Was my first time seeing snow too!!! From London, to Paris, New York and back here in OZ, they continue to stop people in their tracks and start cool conversations. Also completely maintaining their structure and form, a testament to timeless and thoughtful tailoring. These jackets are my technicolor dream coats and it is a divine pleasure to carry my families style story on my back.
To see them in even more detail check out my very first post on Fashion Hound 'Everything Goes With Snow' 
#lovedclotheslast my lovelies
#fashionrevolution #whomademyclothes
-Faye x