And all done with the planet in mind. I am so proud to show you my eco bed makeover, created consciously and 100% zero waste!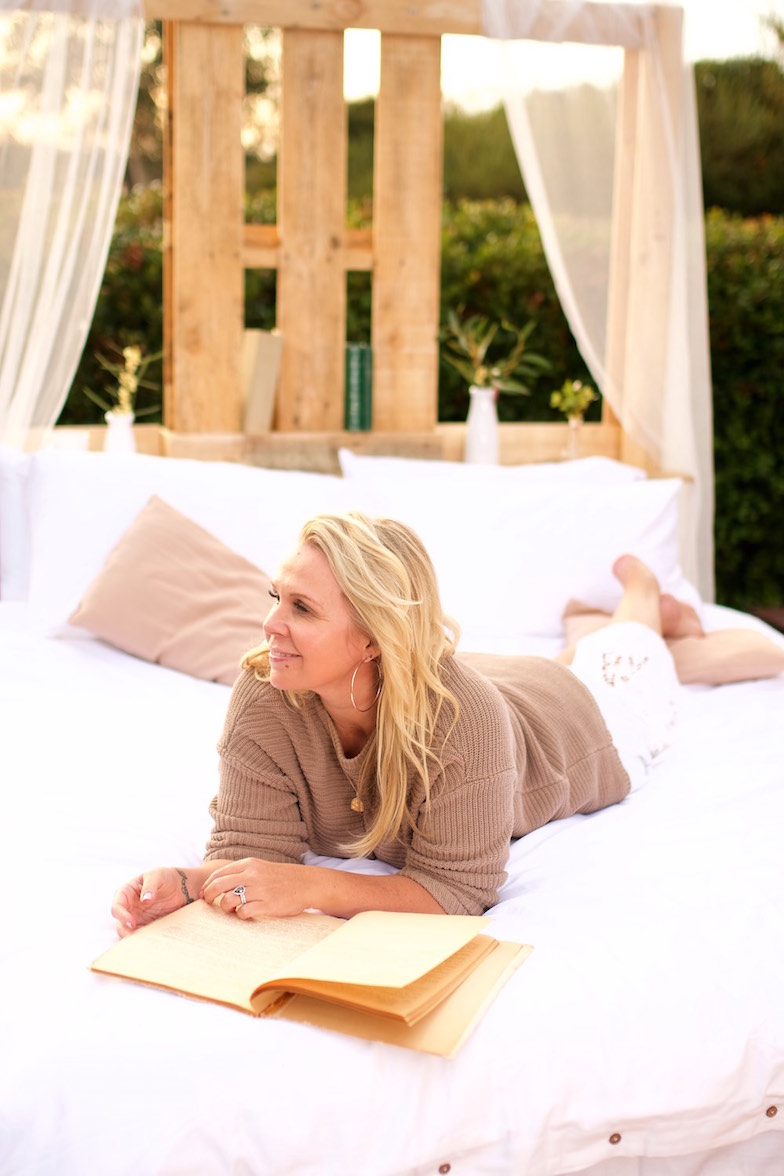 I had this vision in mind for quite some time and I'm incredibly fortune that my super talented friend Bryan could help me facilitate it. After a big health scare with my asthma I realised that my sustainable ethos needed to extend far beyond fashion and into my sleep time too and so began the journey to eco-ify our bedroom. I worked on it for over 4 months, but it was so worth it.
Our bed is hand made from discarded pallets and timber off cuts that otherwise would have ended up in the tip!
I searched for weeks to find the right mattress and then finally discovered ECOSA  honestly it's like sleeping on a cloud.
Apart from the comfort factor, for real this mattress is a green genius and so perfect for an allergy prone person like me. It's water proof and dust mite free, which means it will keep all those nasties like bacteria and mould far away from me. Plus it has a removable and washable cover.
Part of my research revealed some pretty scary facts about mainstream mattresses – many of them contain toxic chemicals like antimony, formaldehyde and flame retardants. Which means eventually those chemicals end up seeping into us!
This article really blew my mind and not in a good way.
I took my time searching and was so glad when I found Ecosa because they are certified with the CertiPUR-US and OEKO-Tex Standard 100.
This article really helped me understand this important environmentally friendly rating.
By chance I was contacted by lovely Vinita at Bhumi Organic Cotton during the time I was in heavy bed research mode and she was kind enough to offer her beautiful bedding to Lee and I. Bhumi actually means 'Mother Earth' and they are dedicated to inspiring consumers to make planet positive choices. Their products are certified organic, fair trade, non toxic and seriously eco luxe. Every night now I honestly say to Lee, 'seriously babe how good are these sheets!!
Read the beautiful Bhumi story here 
I also hit the Salvos to search for the perfect little touches to fit the scene…milky white glass vases, small pillows, vintage books and clothing, all in a similar color palate.
It's such a dream and my lungs are so much happier now too. Slowing down and doing things more sustainably may take a little more time but it is seriously the most rewarding way to go.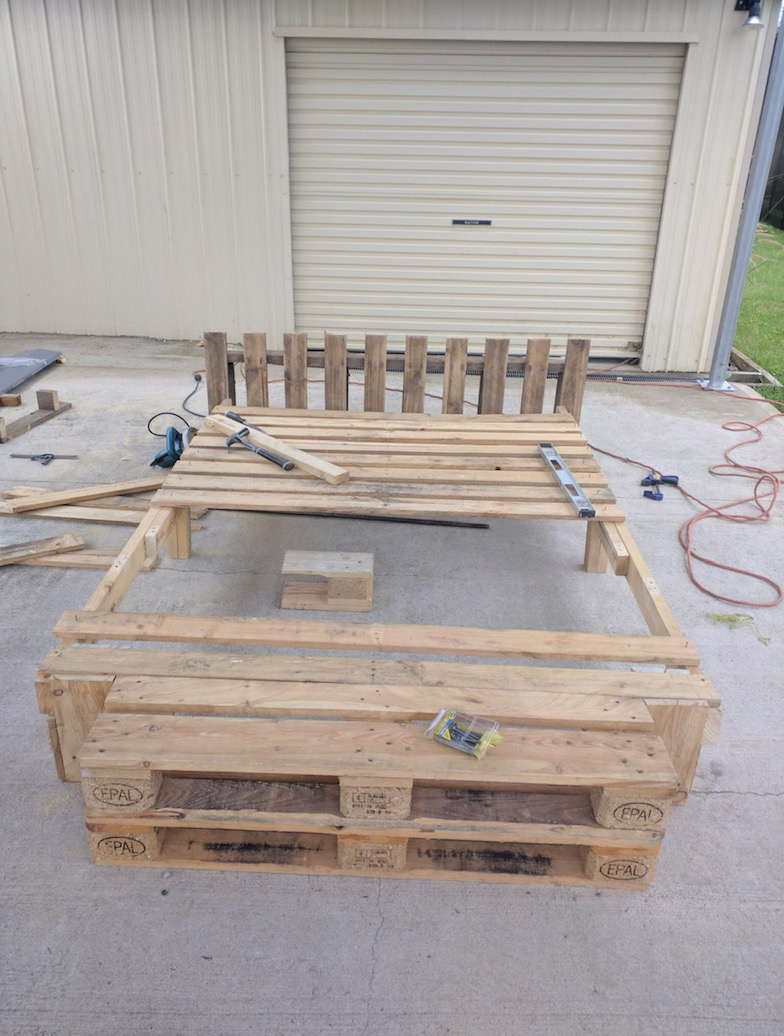 Check out my IGTV to see more!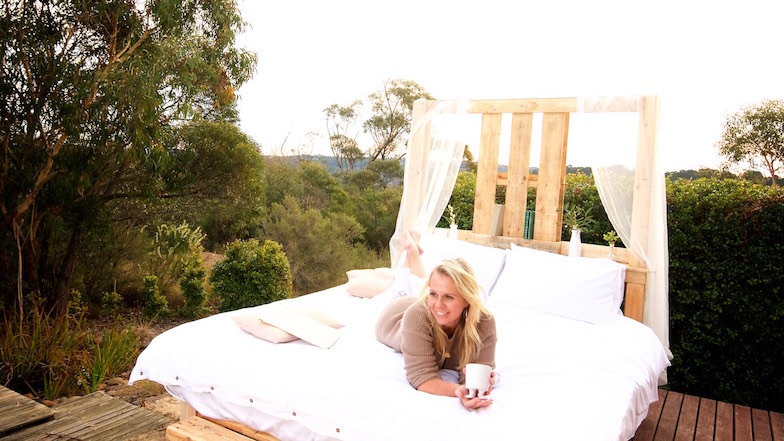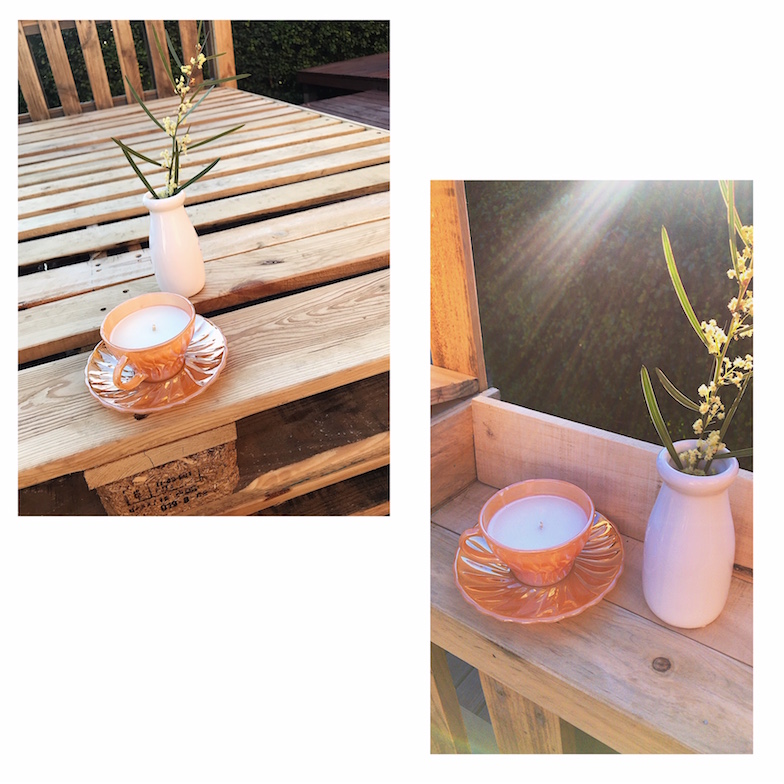 @vintageteacupcandleco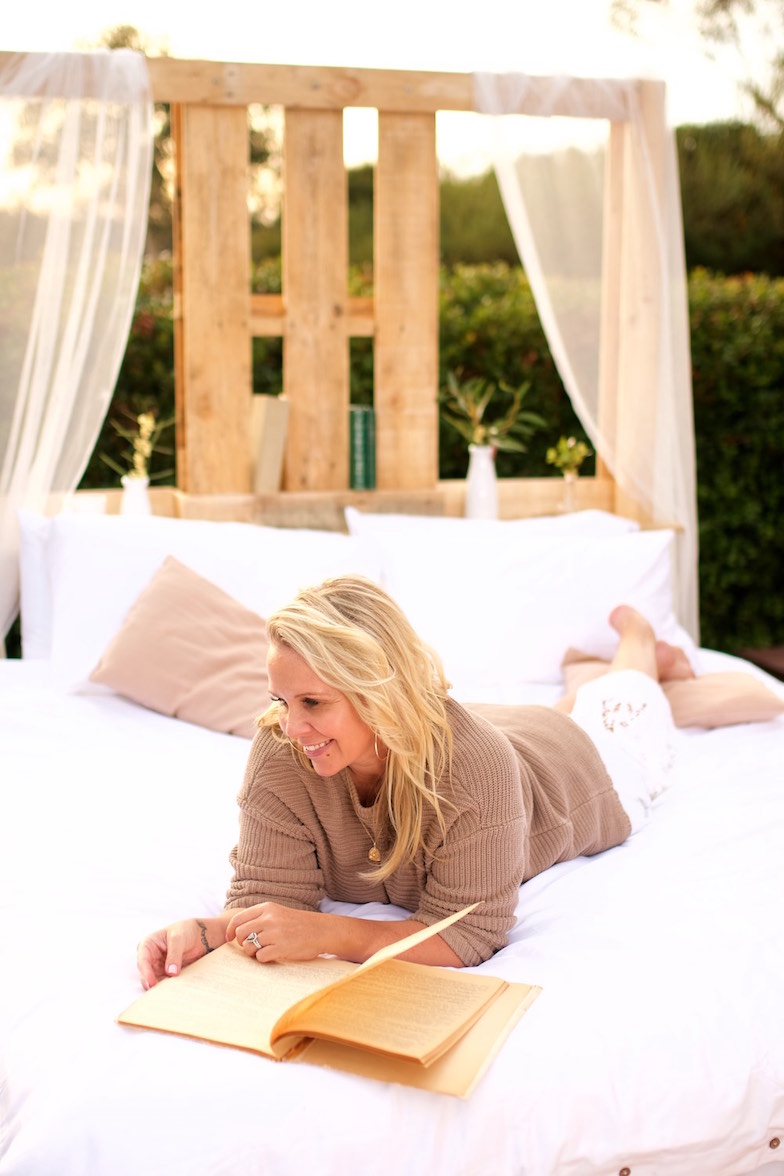 MY 7 TOP TIPS to ECO-ify your Bedroom.
Don't use underneath your bed as a storage solution…it creates clutter, dust, mould and the Chinese believe it actually blocks abundance
De clutter and get clear on what you really need in your bedroom, does it have a 'home', does it add value, does it bring you joy?
Embrace plant parenthood – they are wonderful air purifiers and add gorgeous natural beauty.
Take your time and do your research, choose products that align with your values and most importantly your health.
Look at ways that your bedroom can reduce it's environmental impact. Support brands that protect the planet and it's people
Clean regularly – vacuum, dust, air, wash your sheets, be diligent with keeping your room fresh.
Treat your bedroom as a sanctuary – simple, stylish and sustainable. Try to keep technology like phones and TV out. This space is for rest and sacred time.
Beautiful images and bed created the crazy talented Bryan Marden