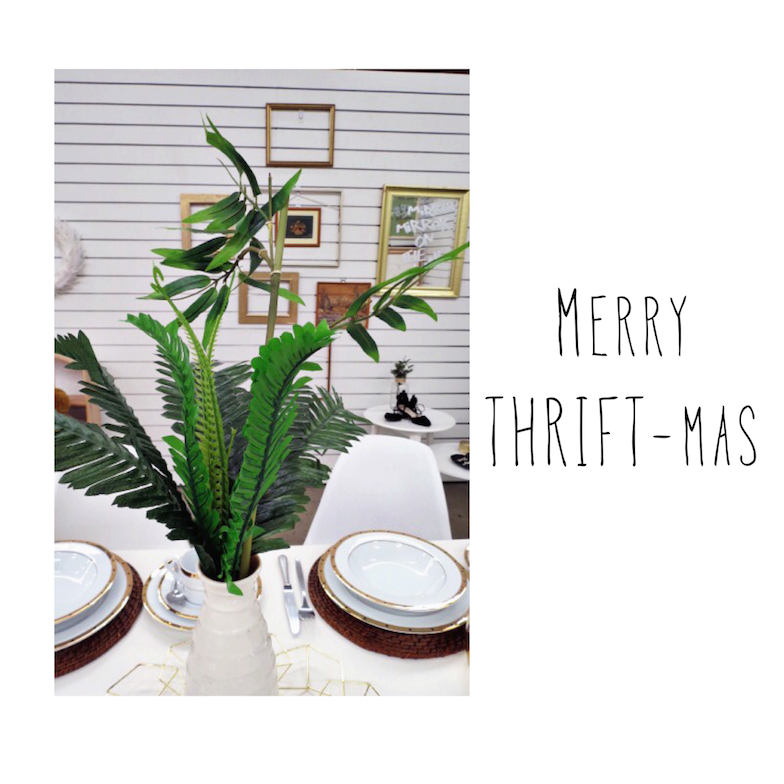 Say no to festive stress my friends, slow down and choose a sustainable shopping experience for Chrissy.
You'll be empowering local community, supporting the mission of a charity, saving money and in all honestly saving yourself from slapping someone amongst the spending olympics seen frequently at mainstream retail stores. I mean seriously who are we trying to impress with all these presents we can't really afford, let alone need.
While I'm first and foremost an eco fashion gal I've really enjoyed exploring and expanding my preloved repertoire into interiors.
Everything you see in these photos and my Today Show segment I sourced second hand from the Salvos.
So read on to SLEIGH it this season with my THRIFT-mas styling tips.
PICK A COLOR SCHEME – for this shoot I was really inspired by the stores West Elm and Anthropologie. Those kids really know how to create a scene. What I always notice is that they use a particular palate to build synergy and make things pop. In the case of thrift, it's also a super easy way to make the inexpensive look extra-expensive. The dinner set, with its white, gold and black design was my muse, so then I continued to hunt for relevant pieces which matched. As a self confessed snow bunny it is with regret that I say it's summer in Australia, nevertheless I chose a slightly tropical, natural feel adding lots of raffia, ratan, wood, greenery and rustic touches to compliment. This approach will tell a cohesive and stylish story, regardless of what you spend.
2. WORK IN WHITE – Even though its known as the absence of color boy does it create a striking backdrop. White is always my go to, in terms of a canvas to make the objects really take centre stage. It's clean, pure, simplistic and stands for purity, possibility and perfection. As you can see in these photos, all the preloved items look well put together, stylish and inviting thanks to working white into the equation.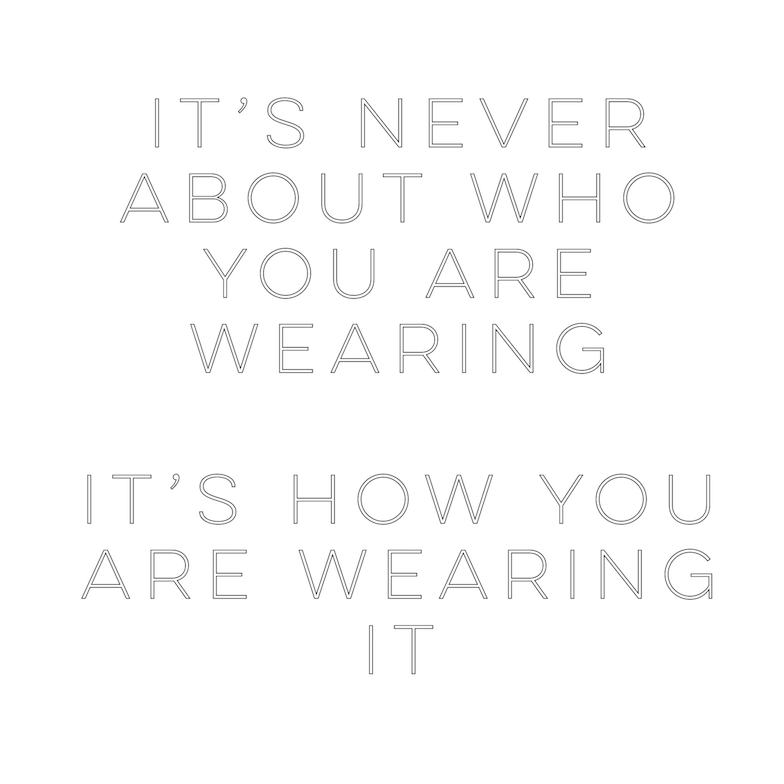 3. LET RESTRICTION BE YOUR REINVENTION – Unlike a normal retail store where you can buy 10 carbon copies of the same item, thrift stores are filled with quirky one of a kind finds that sing their own style song. I never stress if I can't source a matching set of 6 glasses for example, I just add in different offerings which still fit the theme…like gold rimmed glasses or something with an ornate design. I think it actually adds more eye catching interest. None of us are exactly alike so why does our home have to be. This perceived constraint also empowers me to be more creative, mixing things up and finding new chic ways to reinvent the old. P'interest is a fantastic app for second hand styling ideas, cookie cutter style be gone!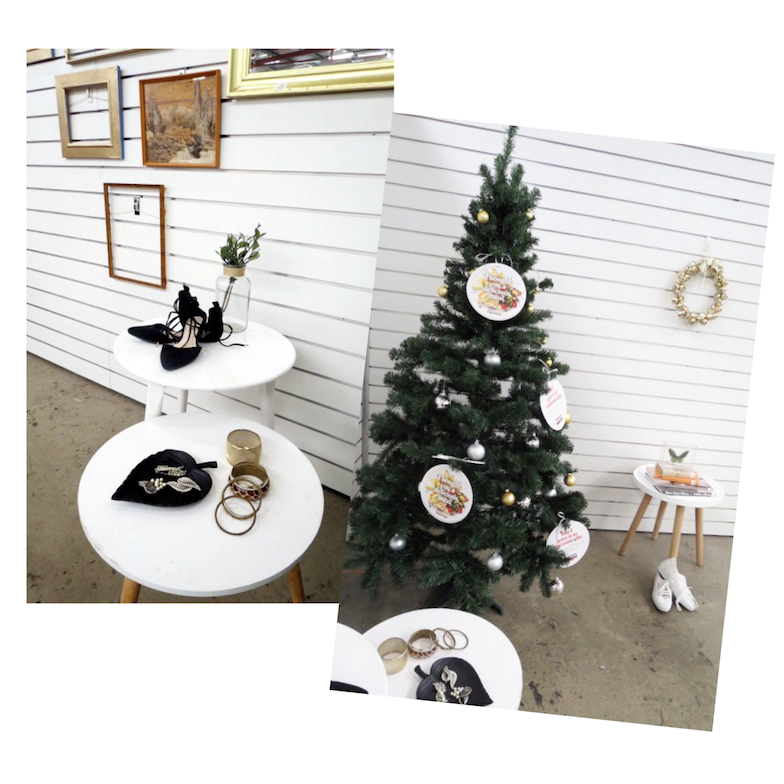 4. GET YOUR CRAFT'ERNOON ON – Super simple ideas can for sure be really stunning. Take my frame wall for example…these were all frames destined for the bin so I decided to give them a second chance and turn them into art. All I did was spray paint them gold and arrange them in a gallery formation. I love that there isn't any photos in them, just a blank canvas to encourage the birthing of new ideas and beautiful Christmas memories!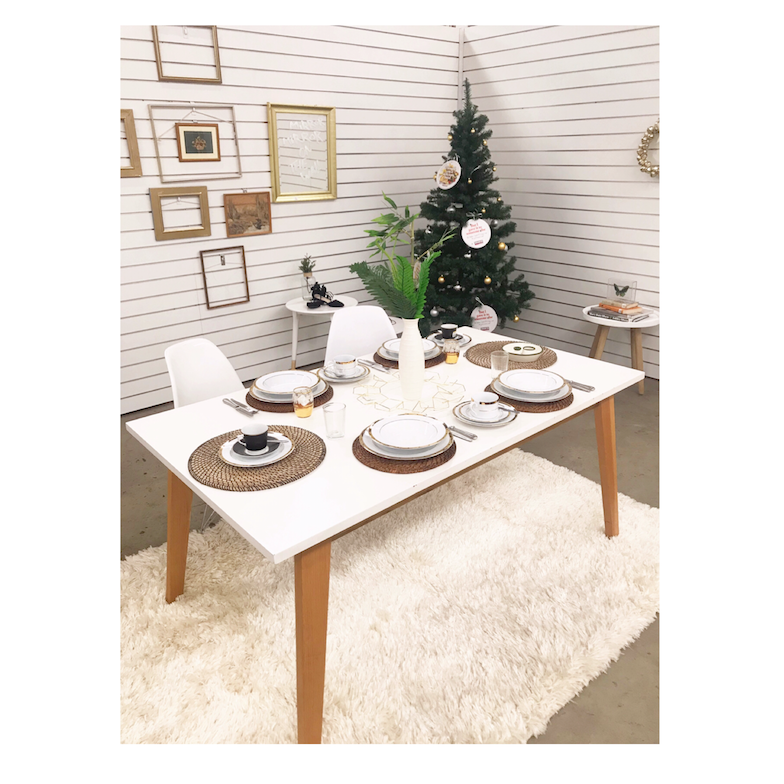 5. NATURE CALLS – A simple walk outside will supply you with a world of natural styling ideas. Take a cutting of leaves from one of your trees, snip some slow flowers from the garden, even create a gorgeous Christmas tree with sticks
Mother nature has so many chic options that won't cost you a cent and if you ask me that living touch makes it just so luxe.