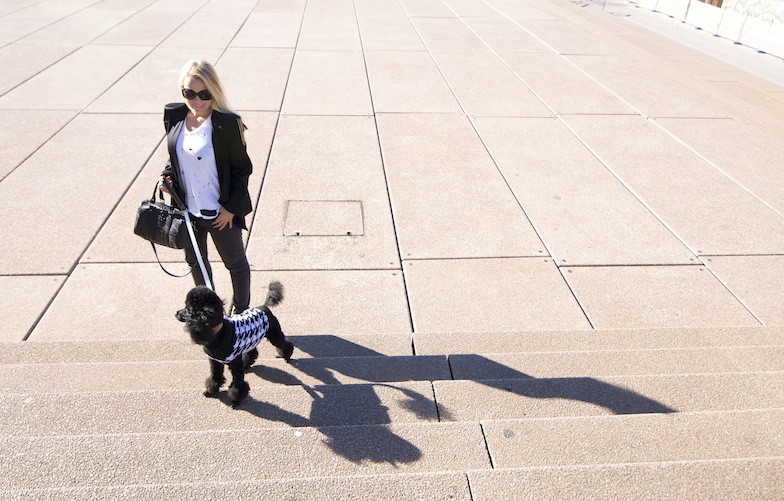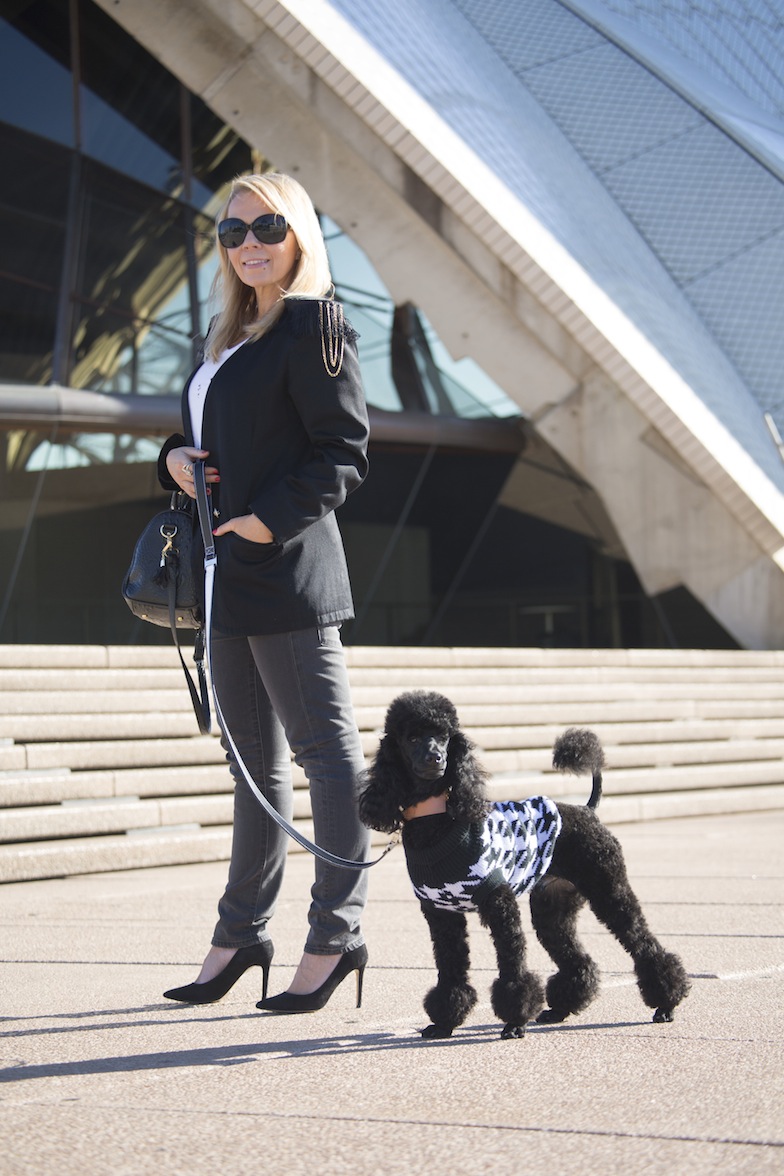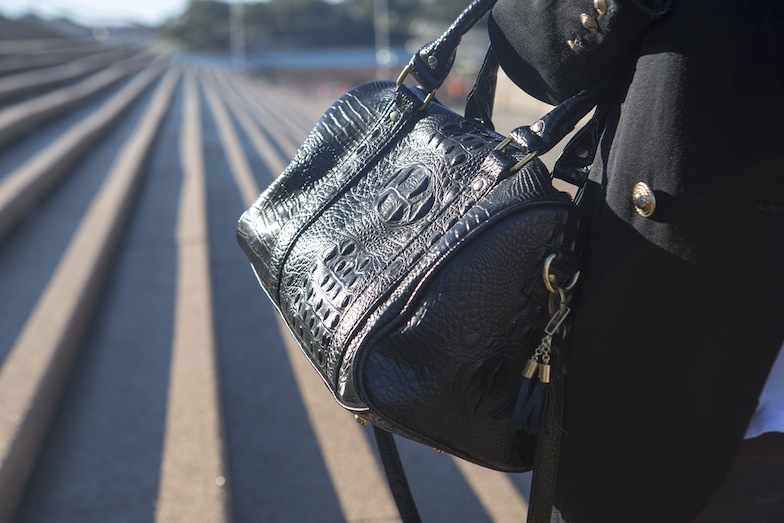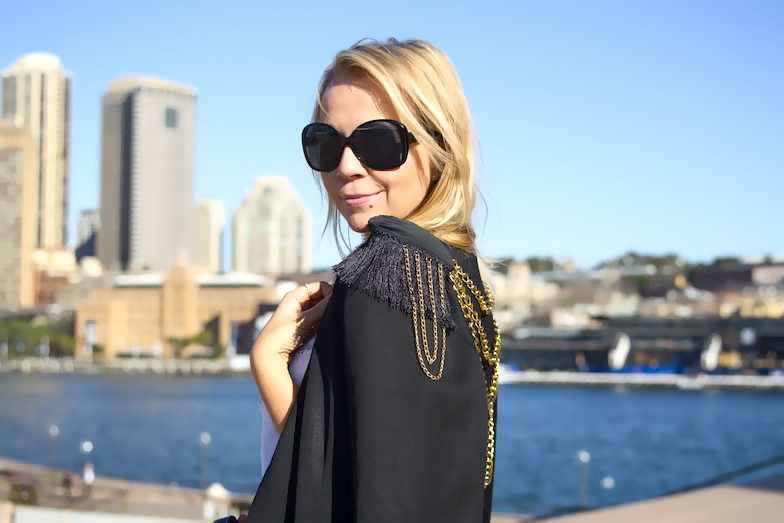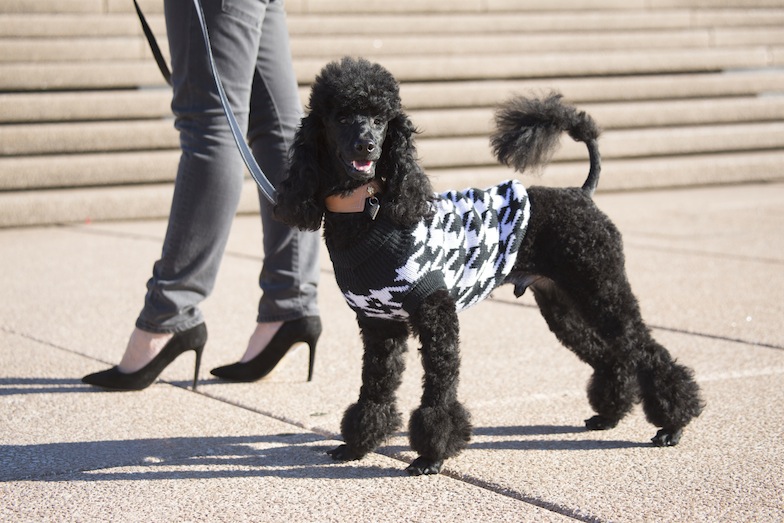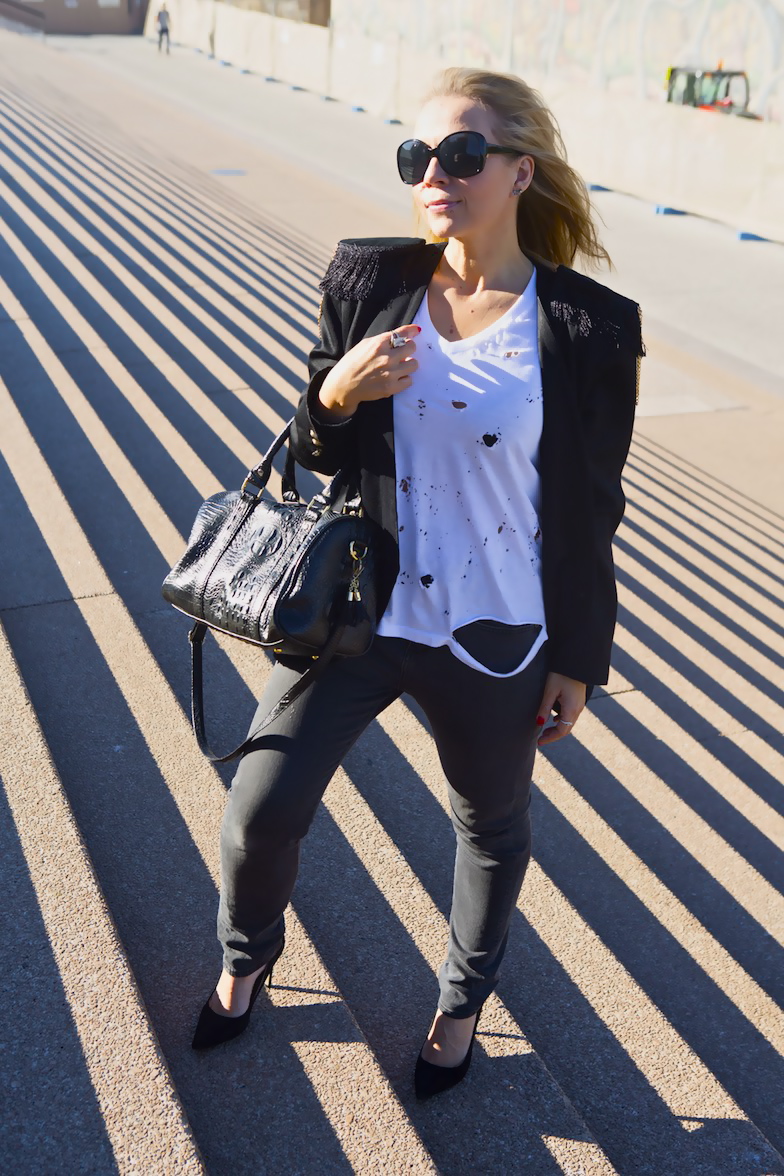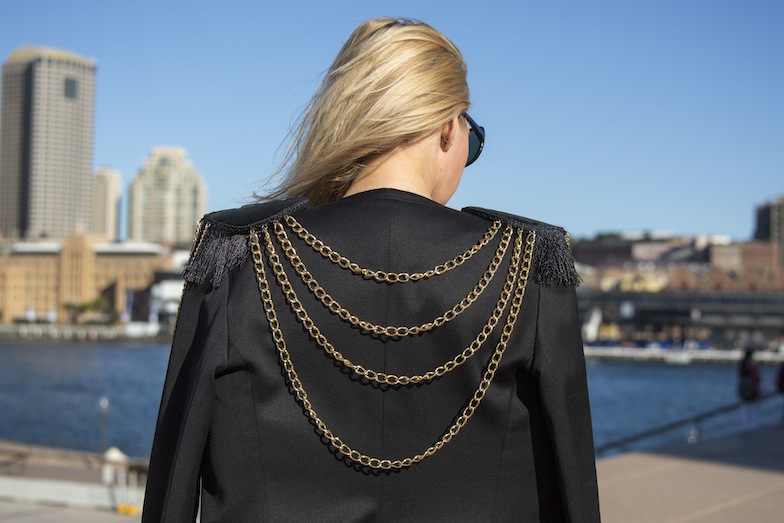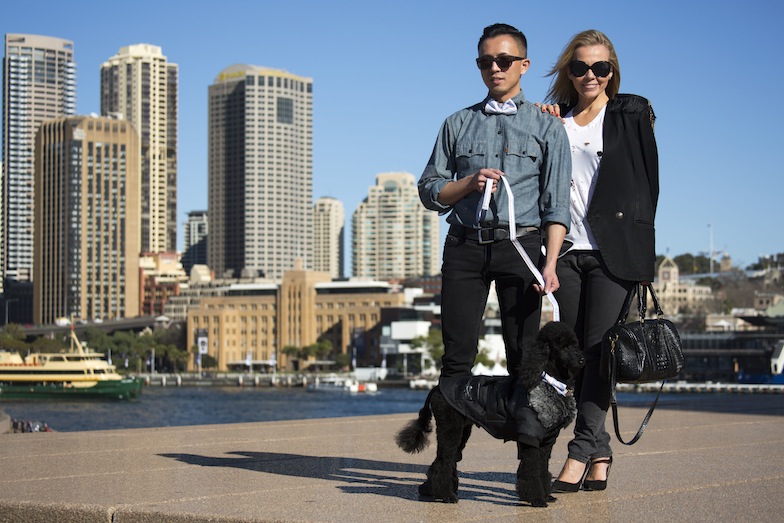 It's a certain kinda brother that can make a girl step it up in the glam stakes…but with this guy I knew I really had to pull my paw out!
Not just any old Fashion Hound…Noodle the Poodle is a Runway Pooch and even has his own label to prove it. Also worth noting is that he has a pout on him to rival Naomi Campbell nonetheless.
So as you can imagine the pressure was on.
Stage 1 – Location Location!? I mean where do you take a pooch with such an International fur flair?
Well luckily the Sydney Opera House is always a hound pleaser
Stage 2 – The Ensemble – I had to get his high 5 [or is that 4]. I mean I would hang my snout in shame if he, heaven forbid, thought I was un-pedigree. So off I went into customising and classic chic overdrive and of course it had to match his love of the  monochromatic aesthetic.
All sourced from the Salvos I found Superfine skinny jeans, a crisp white mens tee which I then gave the Balmain-esque beat up with my trusty cheese grater, some oversized shades to shield me from the Pup-arrazi [Yep I just did that #PunnNation], a designer look moc-croc carry all and my piece de resistance – a Perri Cutten customised vintage blazer which I created a military inspired shoulder piece for.
I'm happy to report the Poodle puffed up his pom poms with joy…and even suggested I put my wares on line!
So now, you can shop my outfit here 
Who knew a hound could be beautiful and business savvy to boot…his human Jay couldn't agree more.
PS Jay is also wearing Salvos Store gear and Noodle very kindly lent him a bow tie for the shoot
Shop Noodles look here and here
Big puppy kisses to Chelli Kover from UBranding for the pics