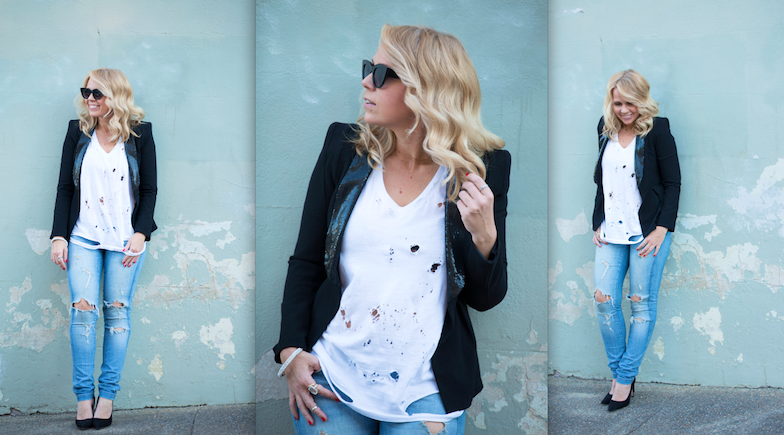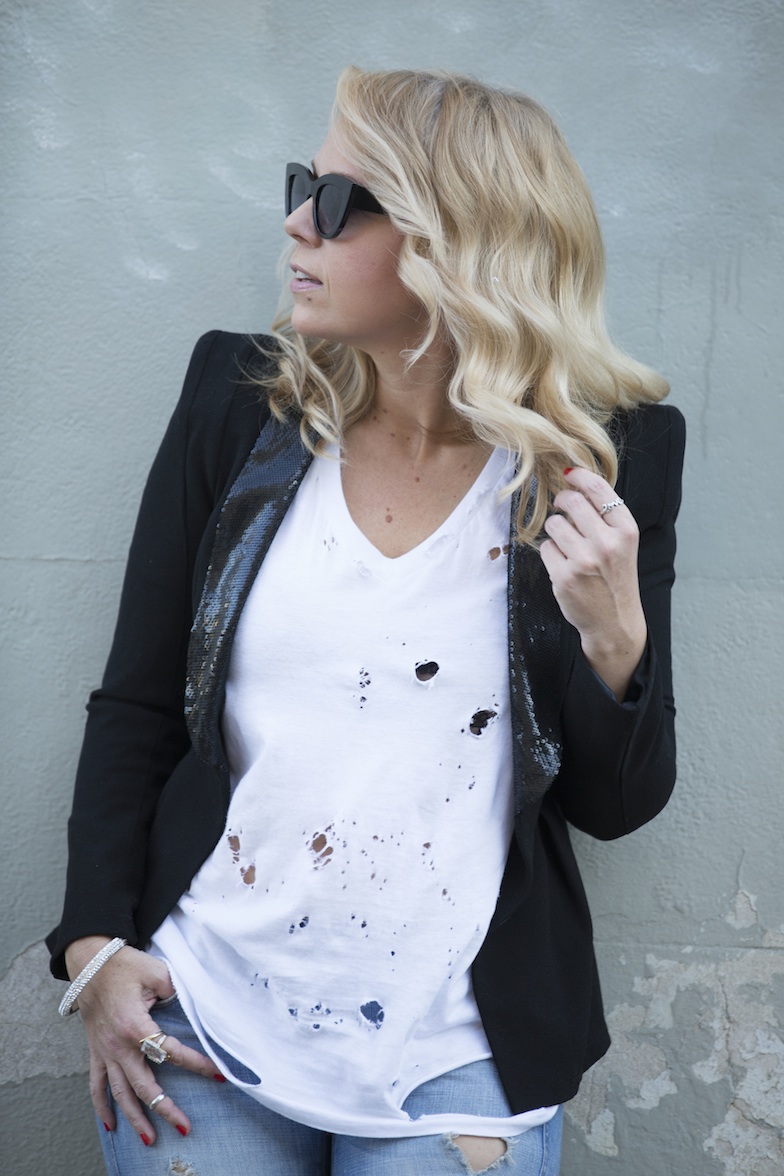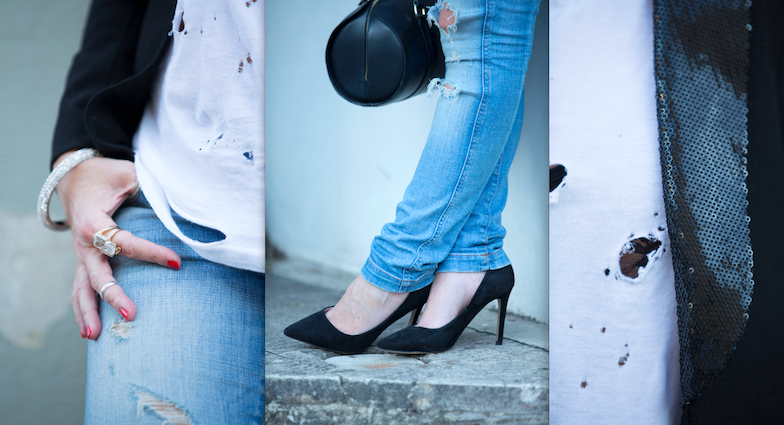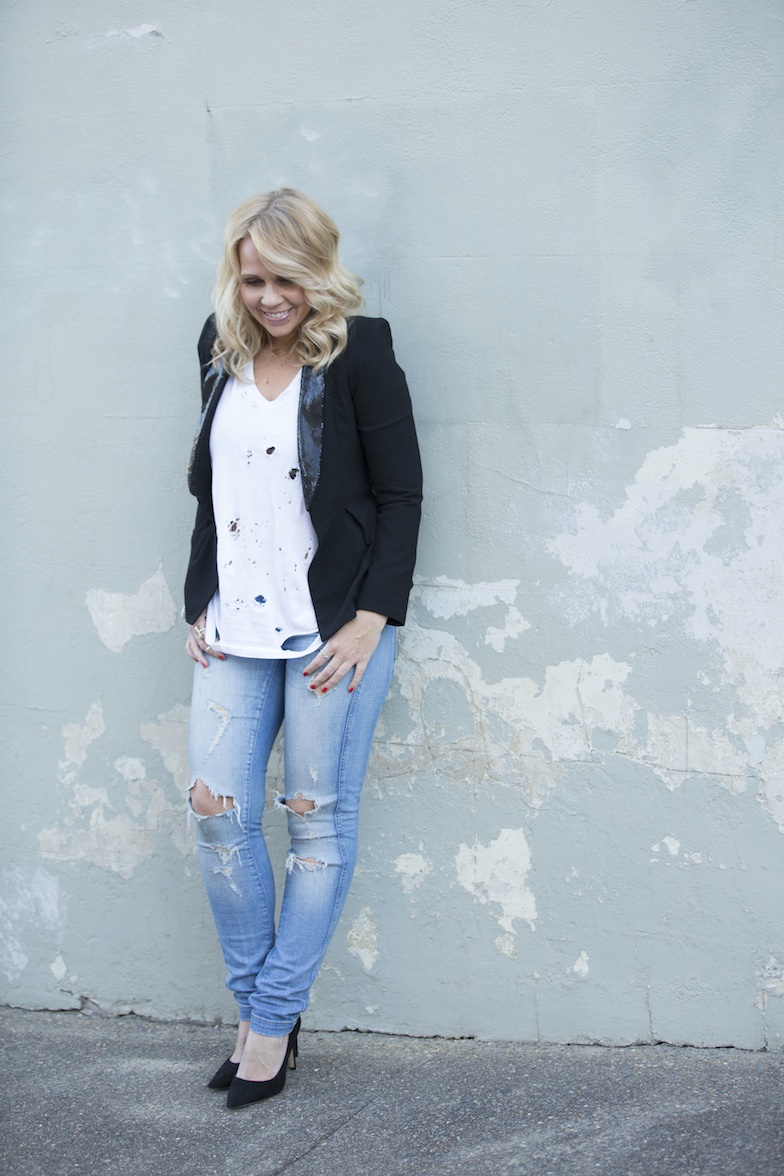 I used to feel that I had to have everything to fit in, the latest, the greatest, the coolest – I was suffering from a strong case of stuff-ism… but when I had to strip it back, by necessity, is when I truly began to blossom.
In life and in fashion.
It's a strange sartorial irony that I have the least amount of clothes I have ever had in my closet – [truth be told I don't even have a closet, just a free standing rack]-yet I find I have so much to wear!
Living overseas for a year in 2011 made it clear how important it is to cull and travel light, so I did just that.
I asked myself, what do I really wear?  What do I really need? What do I feel really good in?
It was clear that I always went back to the basics – the Fashion Fundamentals. A great black tux, a worn in white tee, my beloved denim, a cute little LBD. It was also clear how easy it was to look effortlessly chic in these pieces and you didn't have to spend a fortune. #WinWin
The reason Fashion Hound started was because when I was living overseas I didn't have much money but I was seriously on my hustle – so I had to look good for the grind. That's when my thrift shopping really stepped up, because I had to. Keeping my Dads devine vintage pieces as a base I began sniffing around for the best of the basics at a bargain price and eco conscious stand point. Et Voila!
The resounding feedback I get about thrift shopping is that it's overwhelming and you don't know where to start…followed by 'Wow did you really find that at a thrift store!?'
The trick to getting 'lucky' my little Fashion Hounds is by getting back to basics, the fundamentals of fashion, then you can inject trends and innovation from there. It helps to do your homework, study style and be prepared when you go shopping – you can download my ebook on the website homepage and get all my tips for free!
I also believe in investment pieces, as long as it made mindfully; a gorgeous designer bag or slick stilettos will be well worth it and even cooler when paired back with a $5 tee like the one I customised above.
Who knew clothes could be your own private life coach: moral of this style story?
KISS: Keep is simple sexy 😉
Outfit sourced from My Salvos Stores 
 Snaps by Chelli Kover 
Hair care by the awesomely eco friendly AG