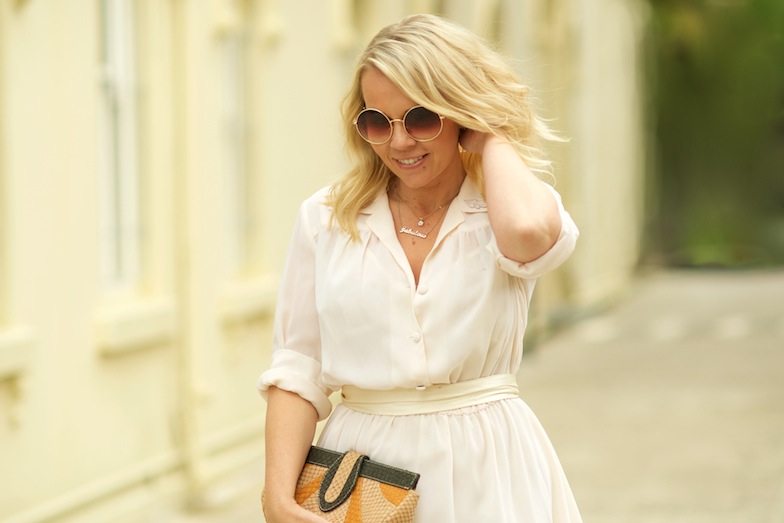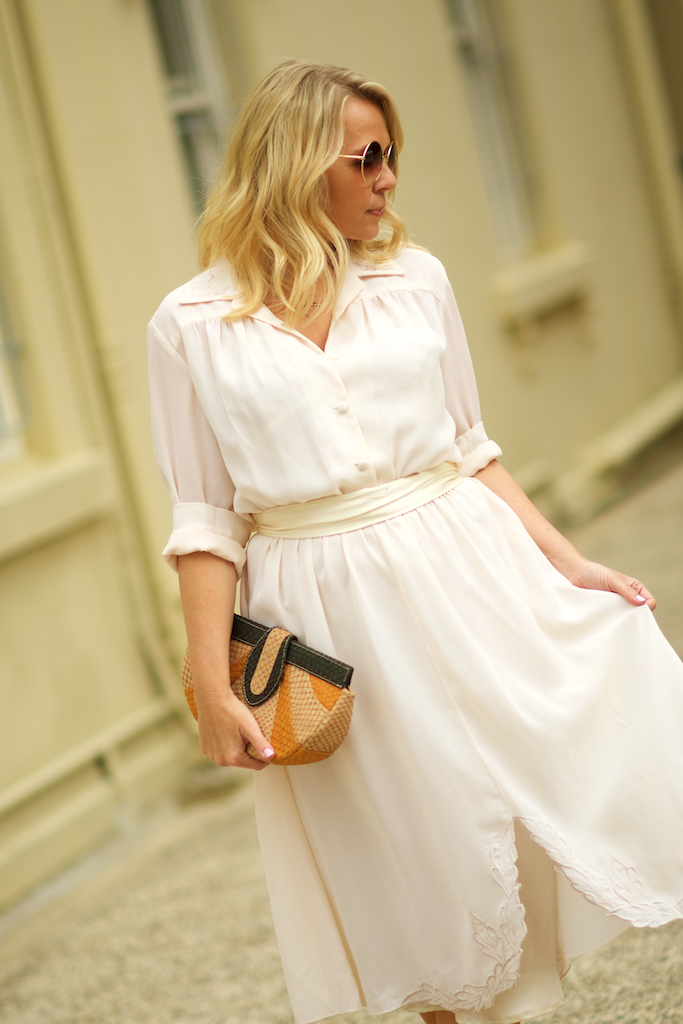 If imitation is the sincerest form of flattery, well then I must be one hell of a nice gal. Stemming from a time when thrift was genuinely all I could afford, I developed my own way to get a designer on a dime look with my copy cat chic.
I've been reading British Vogue since I was a teenager, so like since last week 😉
But seriously it has taught me so much about designer aesthetics, what a brand looks like if you will.
Take french label Chloe for example
Chloe is famous for its diaphanous fabrics with a dreamy bohemian bent. It's all about a latte/caramel/cream moment, delicate lace, sunglasses that need their own zip code and some seriously good mood lighting. It all subliminally sends the message of sexy 70's chic with a heavenly high fashion and tailored edge.
Because I know this, I am able to spot a chloe inspired piece when I'm thrifting. So if I want a chloe look, I simply hunt for items that fit that aesthetic description. Case in point why I bought this vintage dress and scarf from Zoo Emporium in Surry Hills.
It's so chloe
The look-a-like shades I found in a vintage store in NYC
Amazing eco friendly fish skin clutch from Purple Mango
Try recreating the brands you love for less
#FashionHound
Images by Bryan Marden