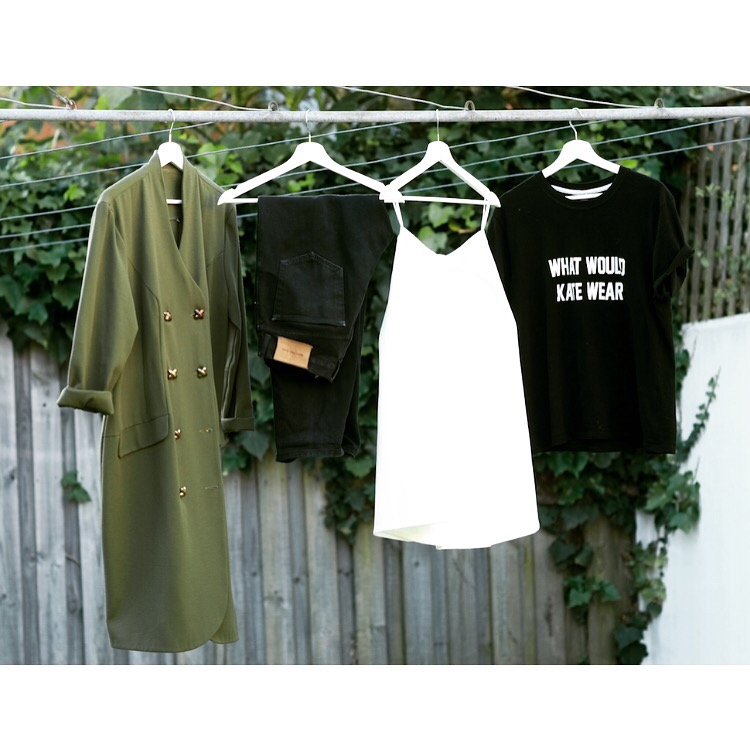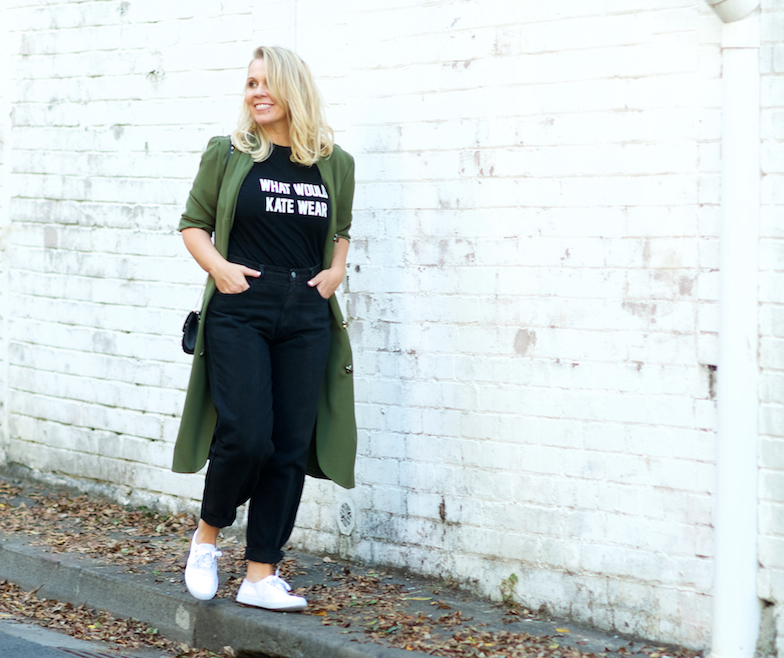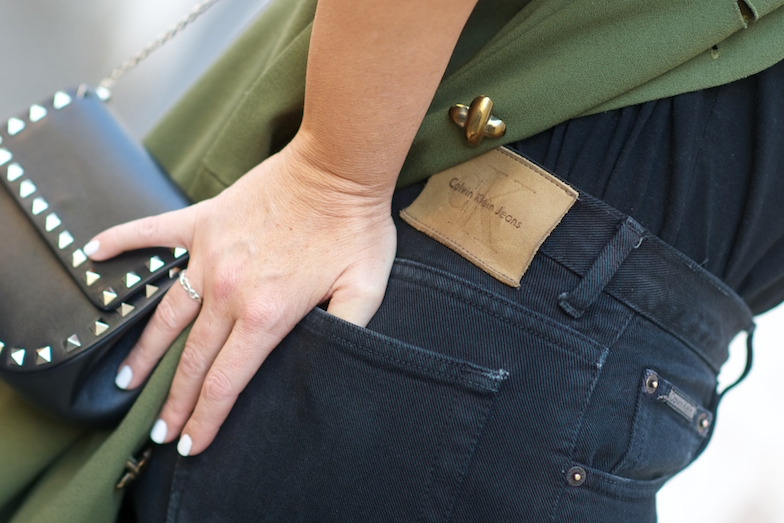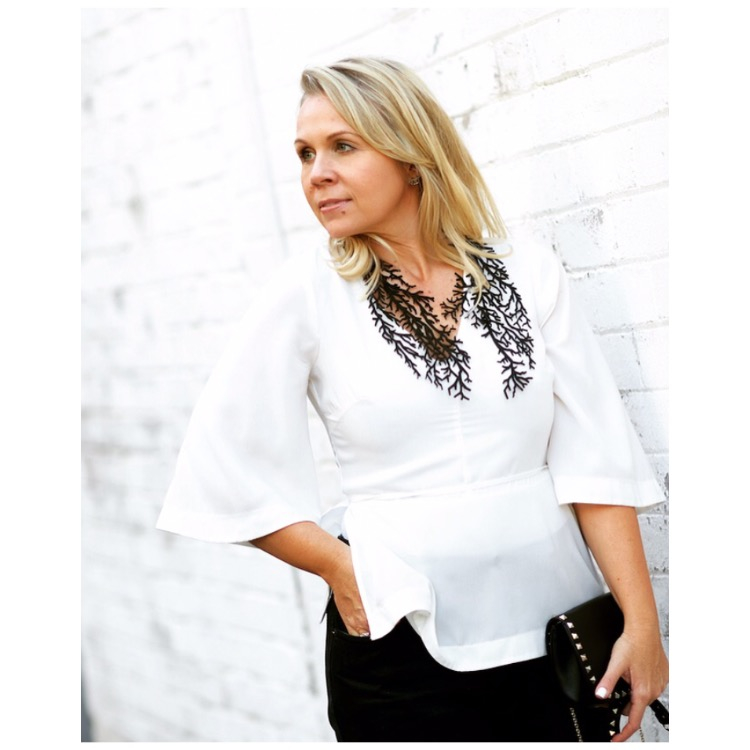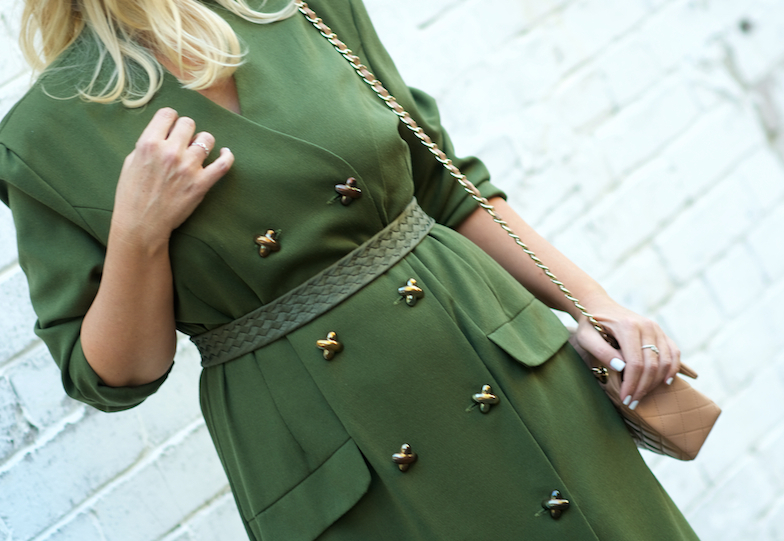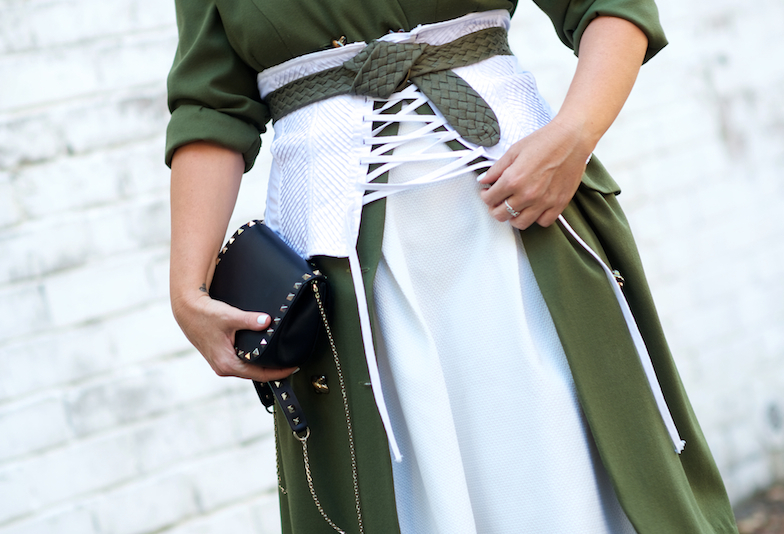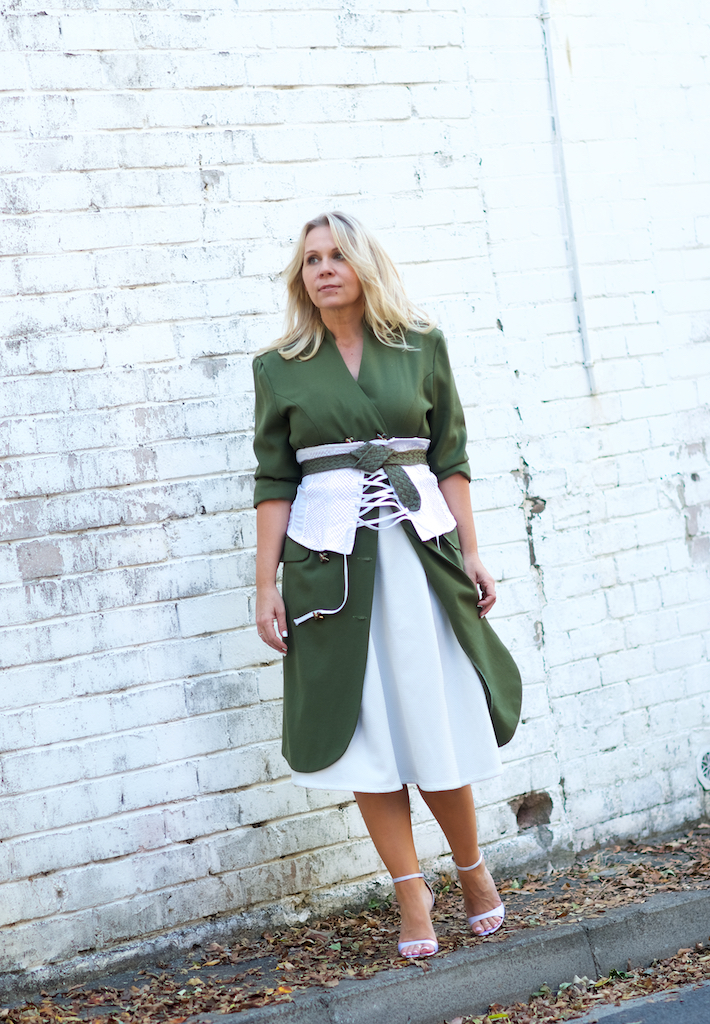 Four items found on the $5 sale rack at the Salvation Army
4 new looks!
I was so excited to find these gorgeous pieces because I knew I could do so much with them, their mix match – ability is amazing.
Here's what I bought from Rockdale Salvos Stores in Sydney.
1.A beautiful vintage long khaki coat
2.Vintage butter soft high waisted Calvin Klein jeans
3.White midi skirt
4. Slogan tee
All items are in incredible condition and super comfy to boot
For the grand total of $20
Check out all the pics to see how I made them werk werk werk
From old to Renew
All I needed was a few pieces from my existing wardrobe like my $1 white sneakers, neutral heels, never fail Valentino bag and my customised corset belt
The amazing neckpiece is from Purple Mango Eco Fashion 
When you pick classic pieces you will always have something to wear and wear it well you will!