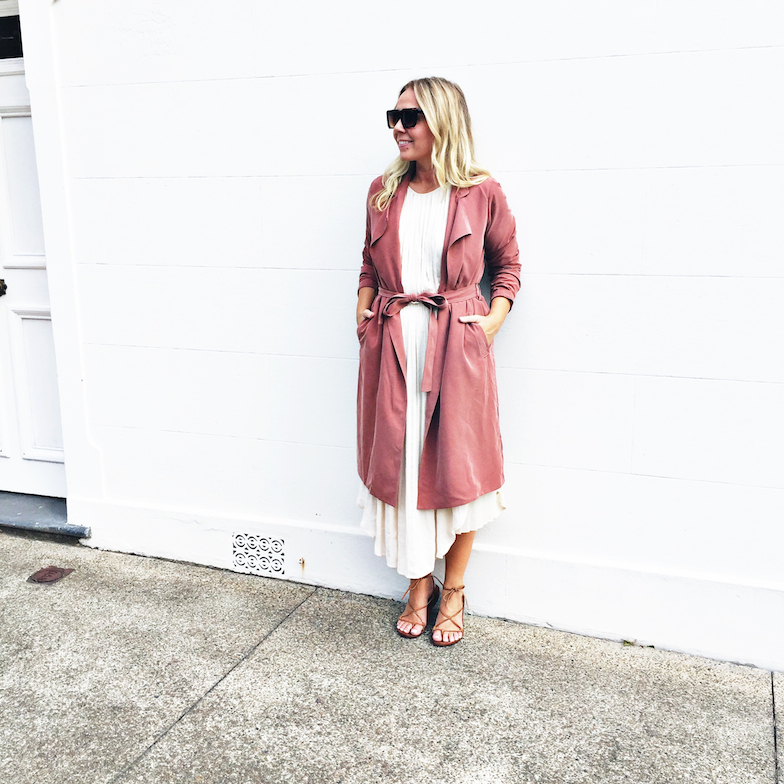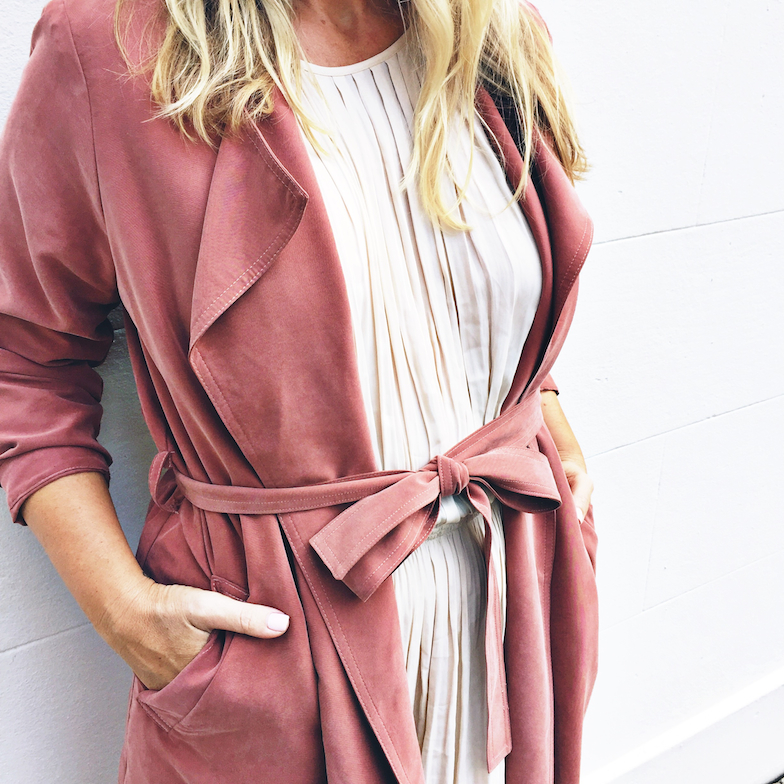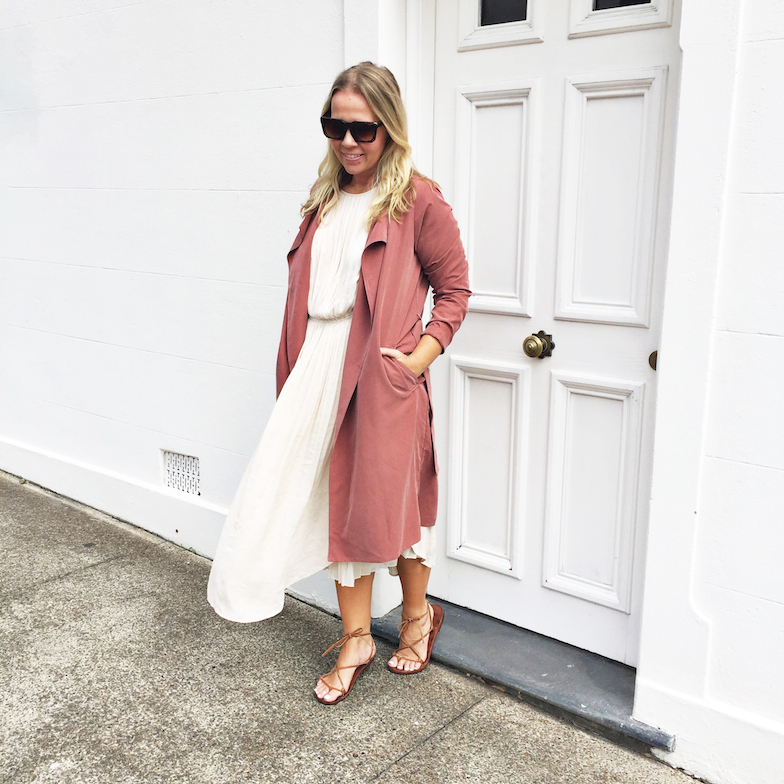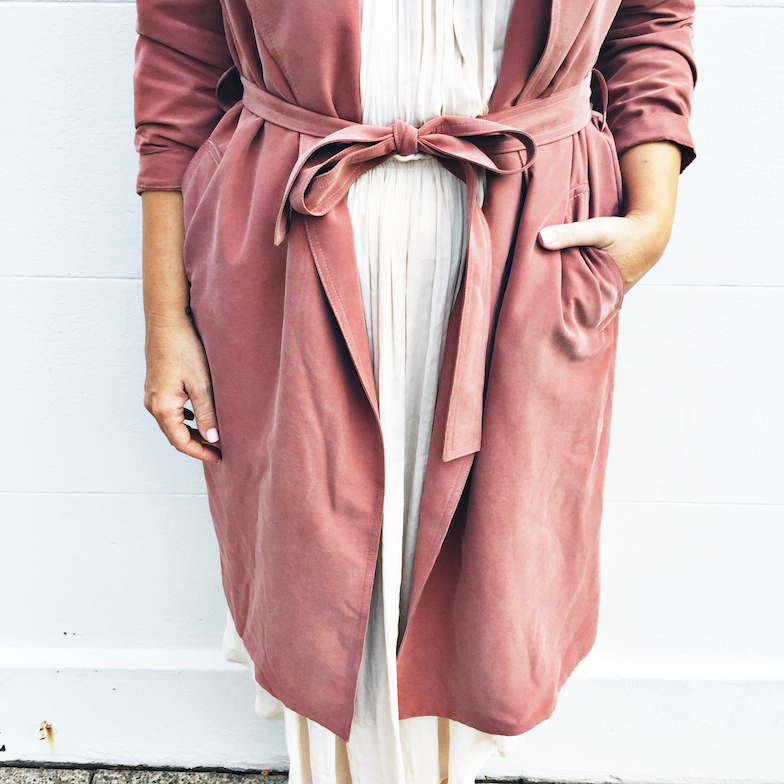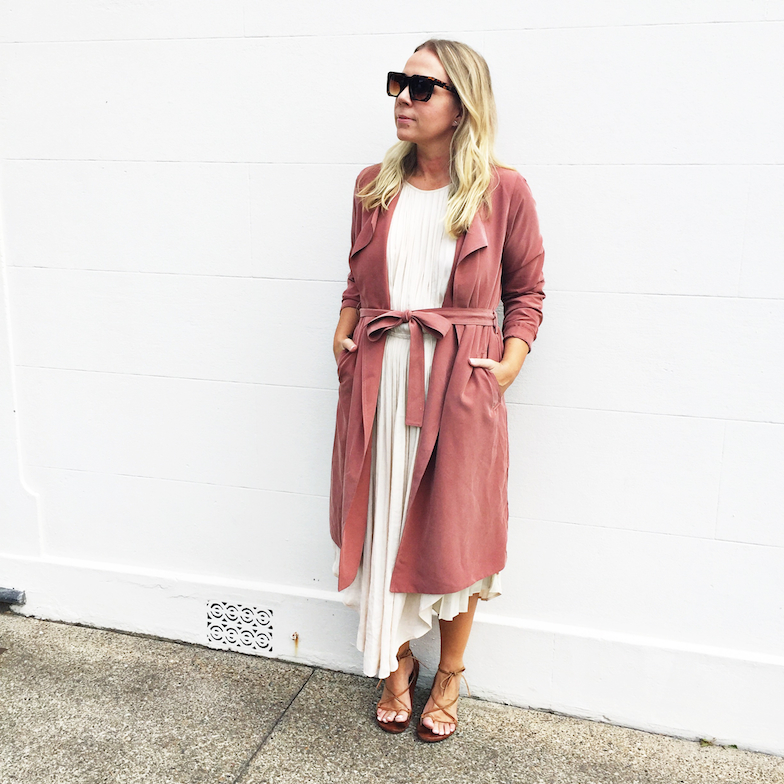 I've never really been a pink girl, but that was until blush and rose quartz started flirting with me. This dusty, light as air dynamic takes me to a ballerina style state and I'm really feeling it. I love a good trench but when I saw this one in such an unusual color I just loved it, it set the tone.
I thrifted a beautiful pure silk pleated dress in an even lighter pink which looks so dreamy with it. We've just seen this vibe strut down the Valentino catwalk. I teamed my look with some barely there strappy Jesus sandals but can see this working with some nude or grey suede boots as it gets cooler.
Fall is upon us so these light layers are lovely for this time of year, looking forward to toughening the pink up with some preloved ripped denim too.
#FashionHound
Trench American Apparel – they're sweat shop free! | Silk Dress – Mango- found second hand at Salvos Stores | Strappy sandals The Salvation Army NYC