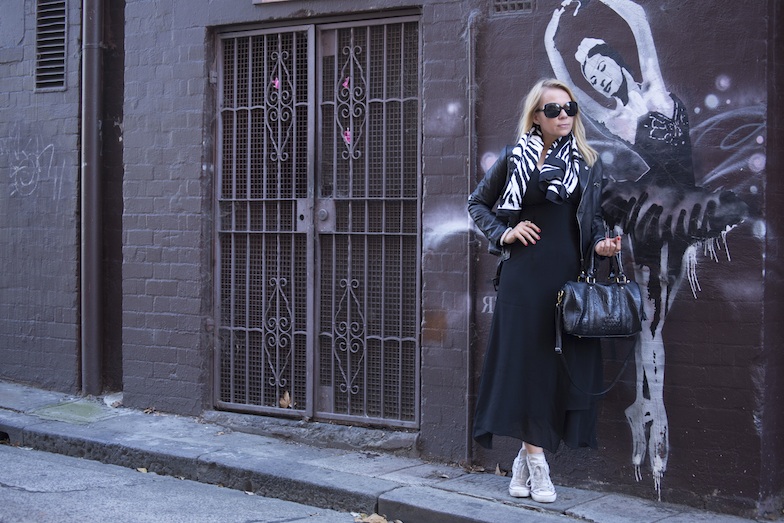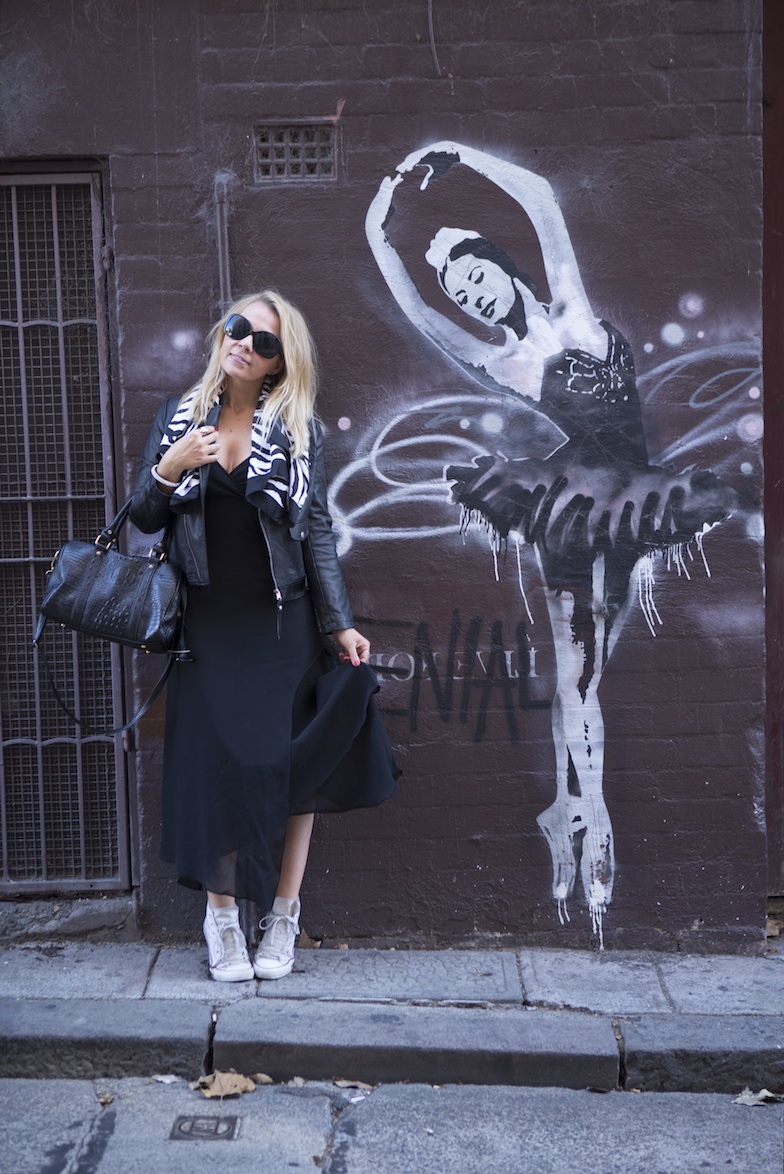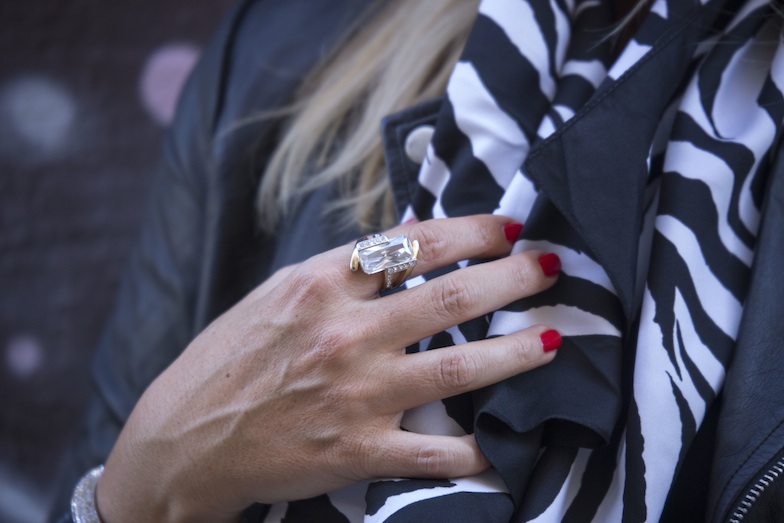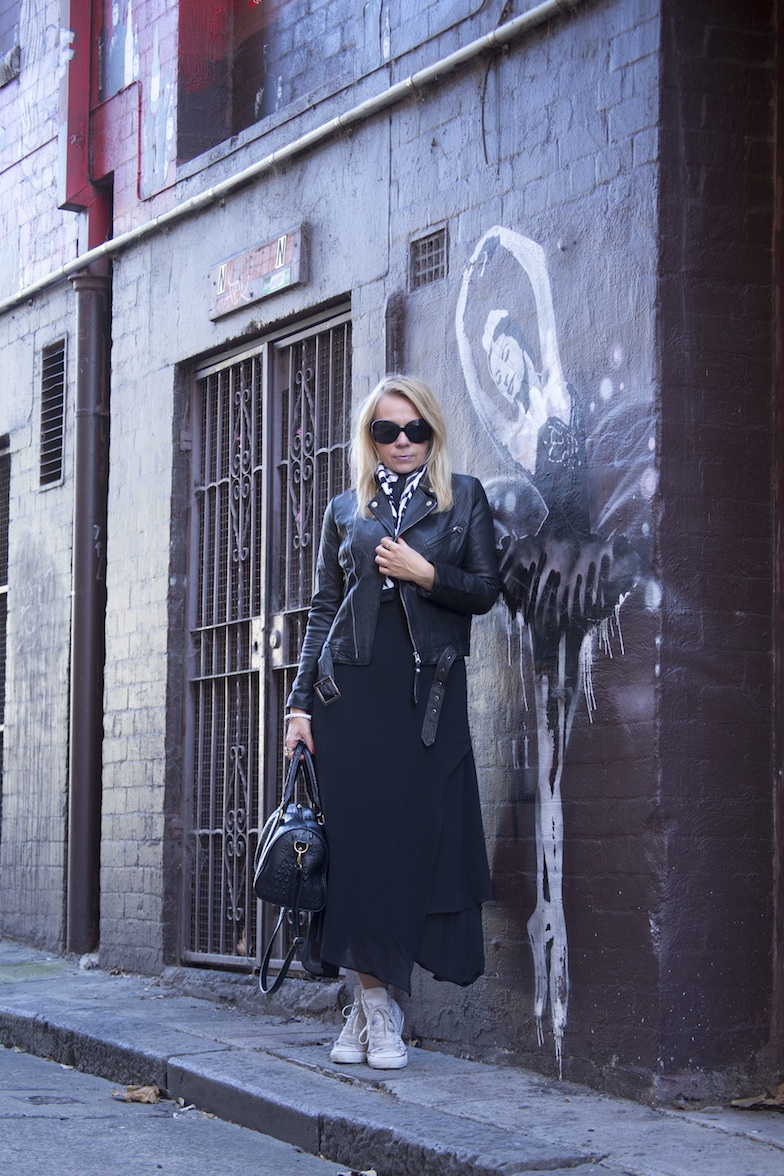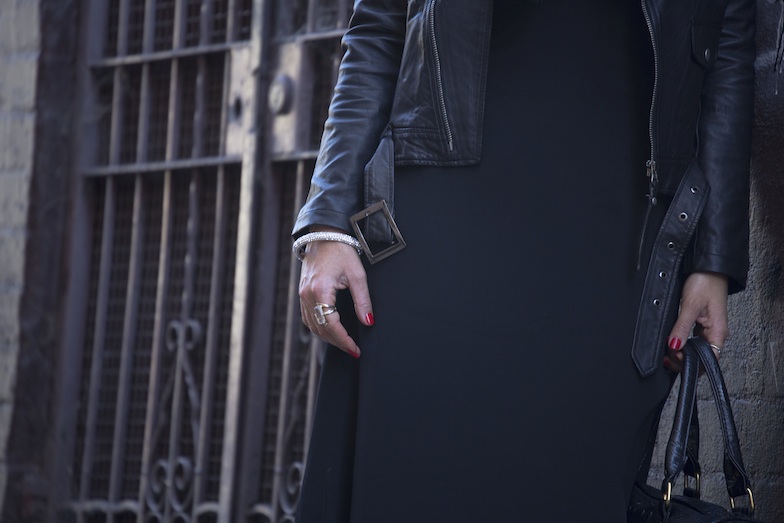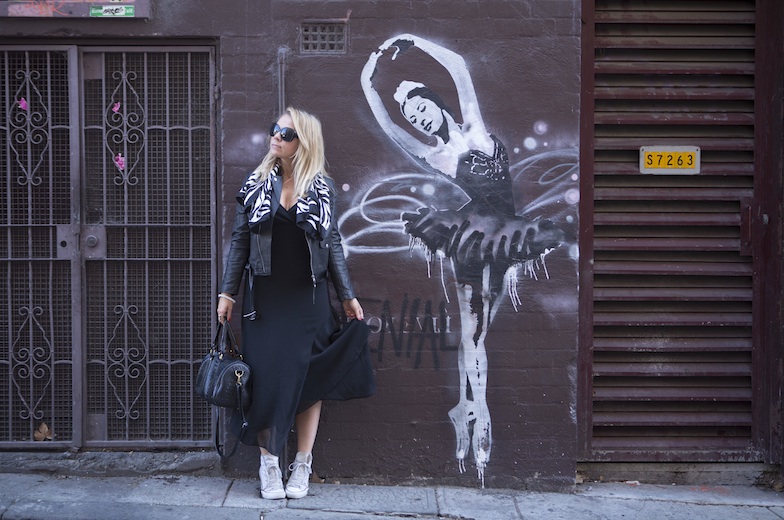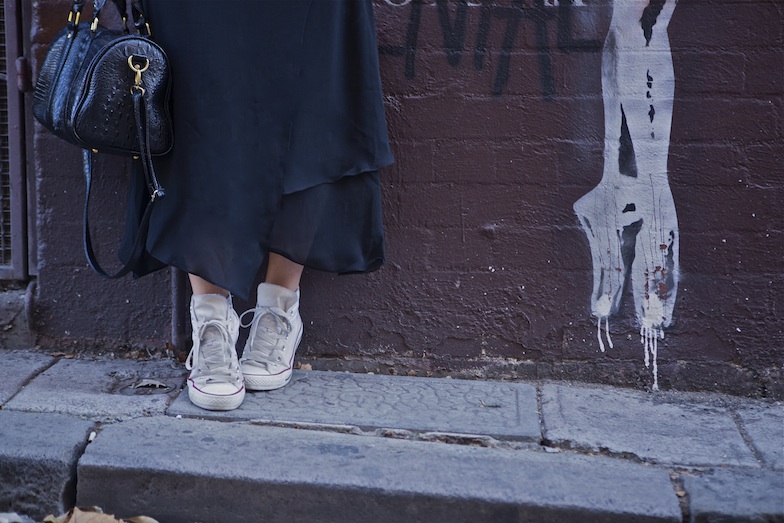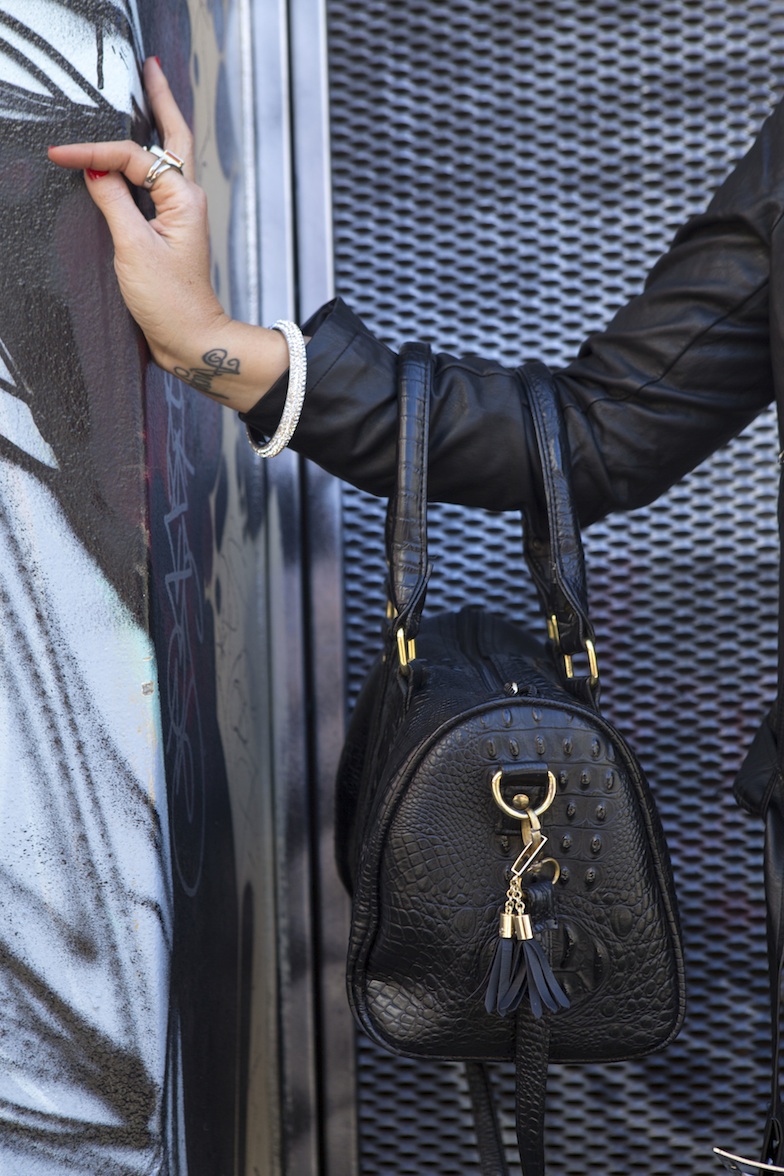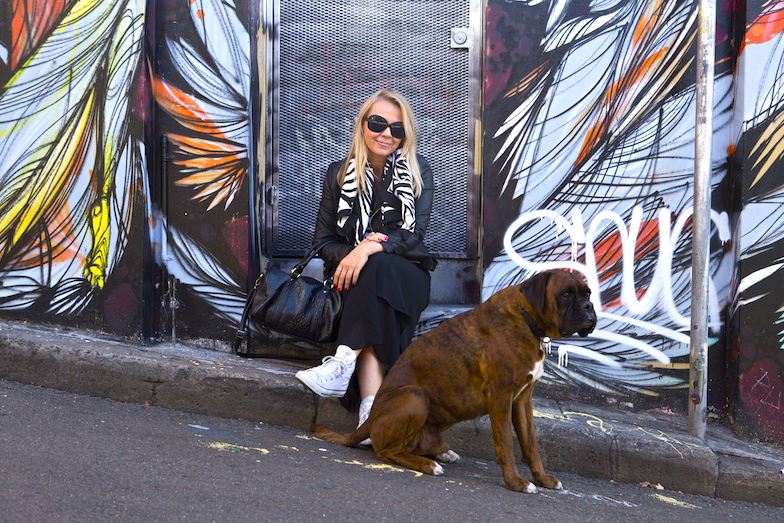 For the most part, I don't like to be too pretty.
Dancing with a little bit of street, when it comes to girly dressing is much more my kinda beat…a back alley ballerina. 
Rarely seen out of varying hybrids of the jeans, tux and tee persuasion, if I'm to rock a frock it needs a funked up edge.
Enter Stage Left: A black vintage thrift shop dress sporting just the right amount of spunk. She's got great form and flow and how fun for her to Plié with a pre-loved pleather jacket and chucks. I mean even the most adept performer can't hobble about in fifth position all day.
Let's talk about the accessories, because let's be honest it would be remiss of me not too. Um hello zebra print scarf and mock croc carry all – their rides have definitely been pimped!
But of course the most important and pressing topic to discuss is Noah who was totally jonesing for a close up in front of another amazing wall I found just around the corner…rocking his birthday suit and side snout pout of course…what a #FashionHound
So the moral of this style song
1. Scour thrift stores for interesting black dresses the fit your form and make you feel fly
2.Try teaming them with beat up bombers and chucks.
3. Sniff around the thrift store for interesting accessories – animal print scarves are always around and a chic way to add a bit of pop without looking like you escaped from a safari #JustSaying
4. Hunt for bags that look expensive – there's plenty! I love this carry all I found at the Salvos, to me it has a high end feel without the heart attack price tag [It was $10!] Keep doing your fashion research, get familiar with what the designer brands look like so you can shop savvy and score a similar aesthetic. A bag this size is great for keeping your heels in should you want to vamp it up when the sun goes down [PS download my FREE ebook for more tips]
5. Dance
Thanks to Chelli Kover from UBranding for the cool pics and Noah for the canine cameo