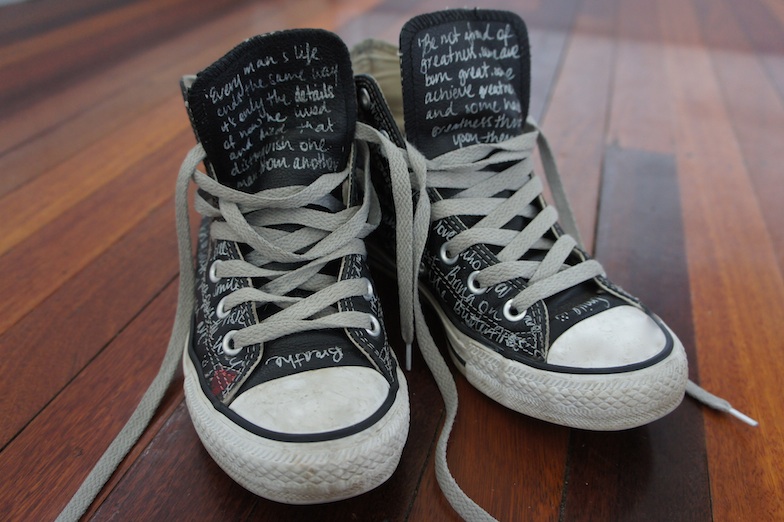 If there's two things I dig in the world it's converse wheels and wonderful quotes. So when I bought these black leather bad boys in NYC I thought… why not customise them with some cool anecdotes to make the journey even sweeter.
It's the easiest DIY in the world
1. Buy the wheels 2. Whip into an art store and grab a pen that can be used on fabric 3. Write away
Our feet do all the walking but why can't they do some of the talking as well!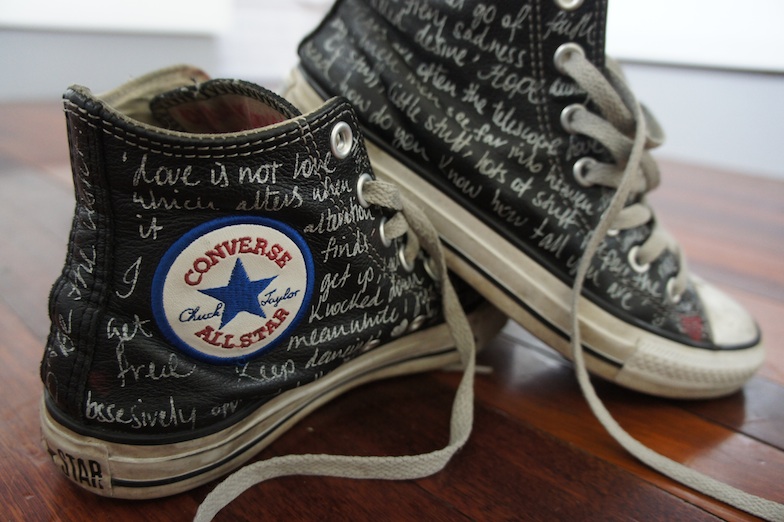 'Shoes keep it down, sneakers make a scene' Converse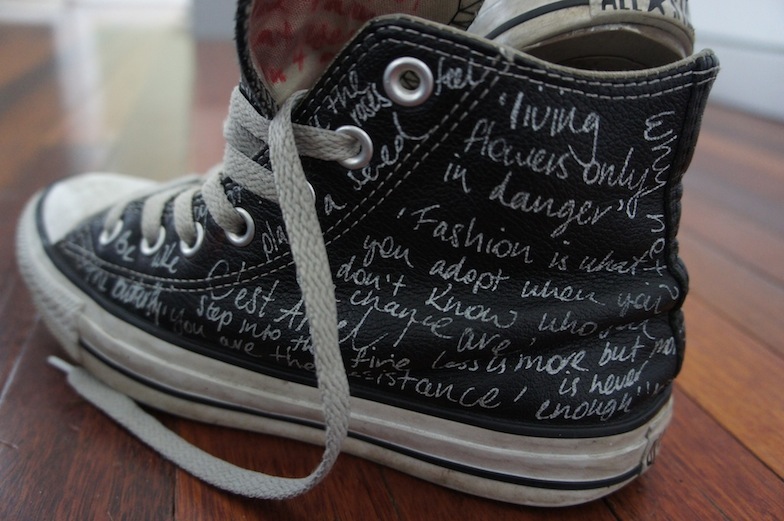 'Fashion is what you adopt when you don't know who you are'
What would you write on your wheels?
-Faye x