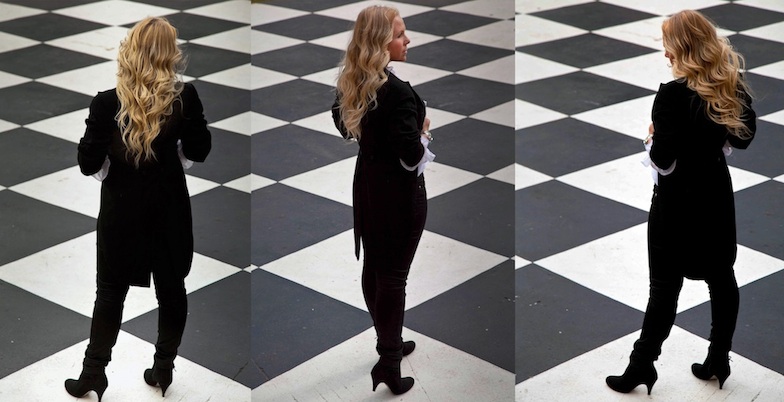 Oh Mumma, my little Fashion Hound radar goes off the richter for an androgyny moment. My heart belongs to fashion meant for the opposite sex, with sartorial peacocks like Mick Jagger and Robert Plant singing me style musings for many years now. I think as a girl, it's easy to wear a dress and walk the pretty path but its much more interesting to be one of the boys.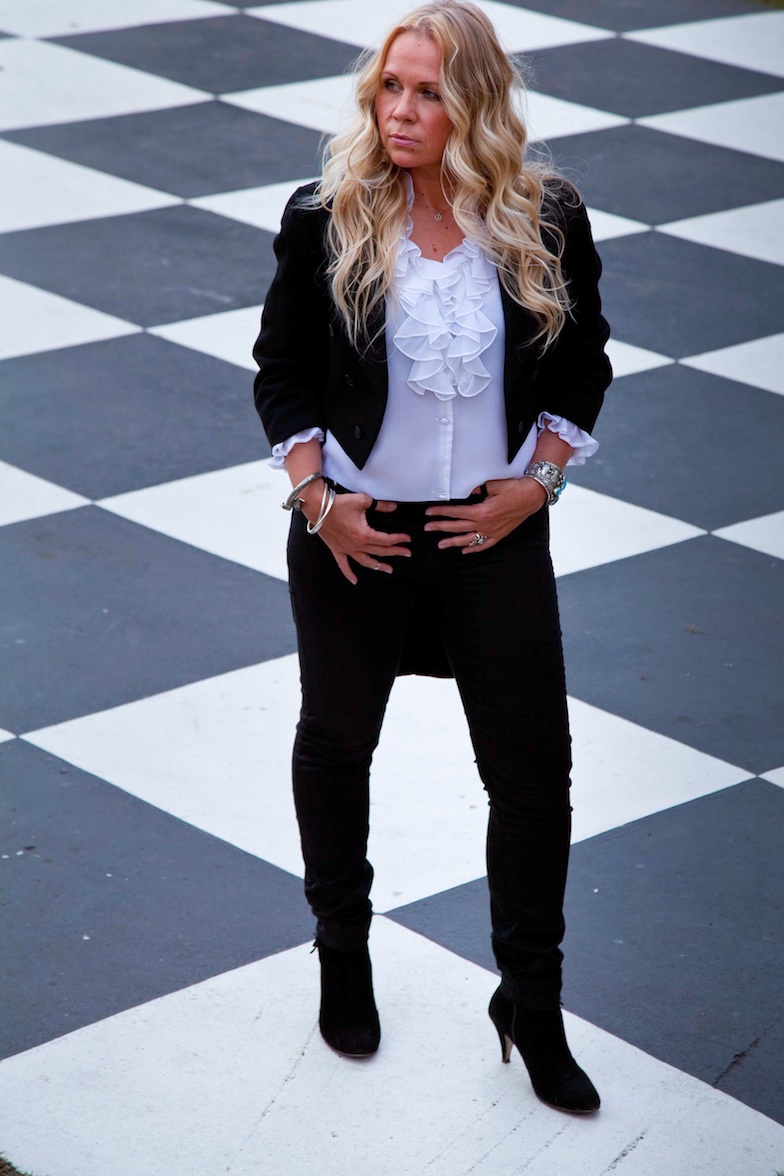 It's a sexy look and if you ask me always in style – but it's certainly doing the rounds right now. Vintage and second hand stores are a great way to steal the look – the tailoring is slick and at a sweet price tag – so shop around!
I found this killer vintage ruffle blouse and mens coat tails at Vintage Venus and as luck would have it a giant chess board in a Brisbane park – ah style synergy!
So toughen up, put a sock in it and strut it sister…or should I say brother.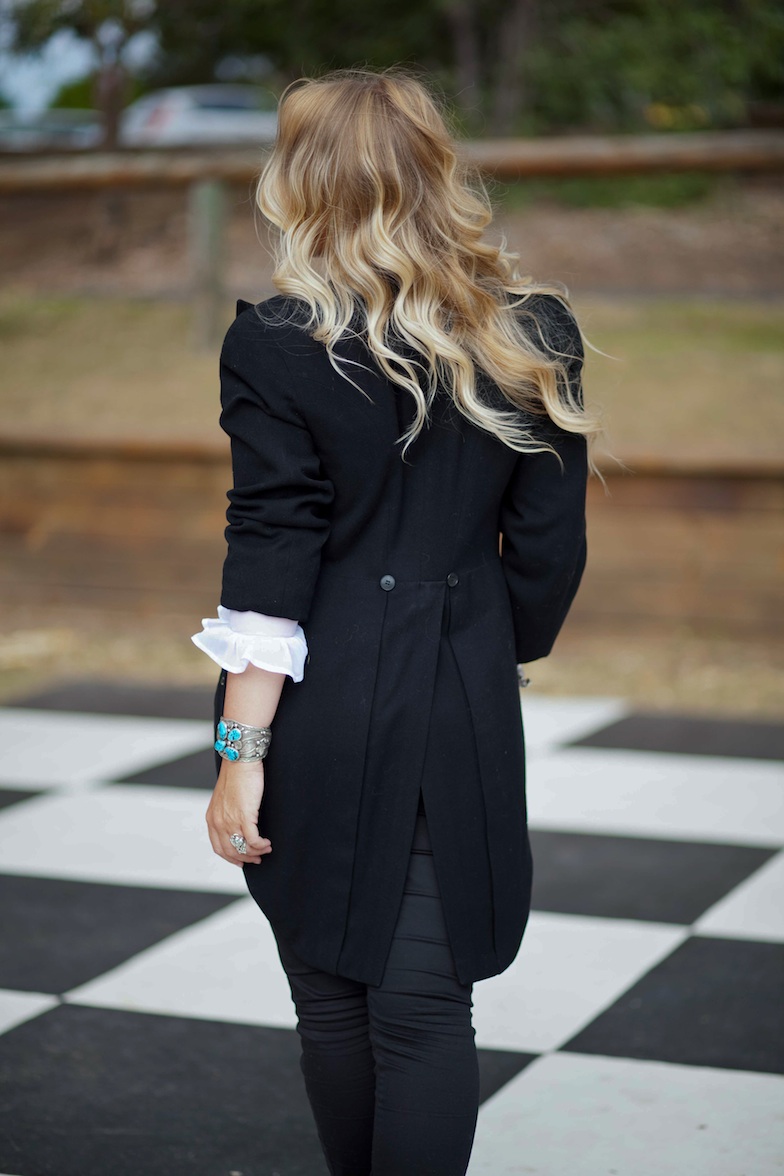 Photos by the lovely Lee Hutton