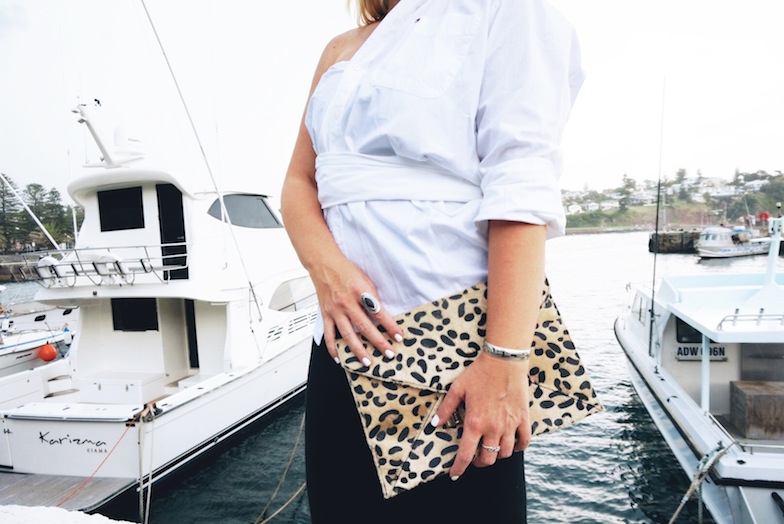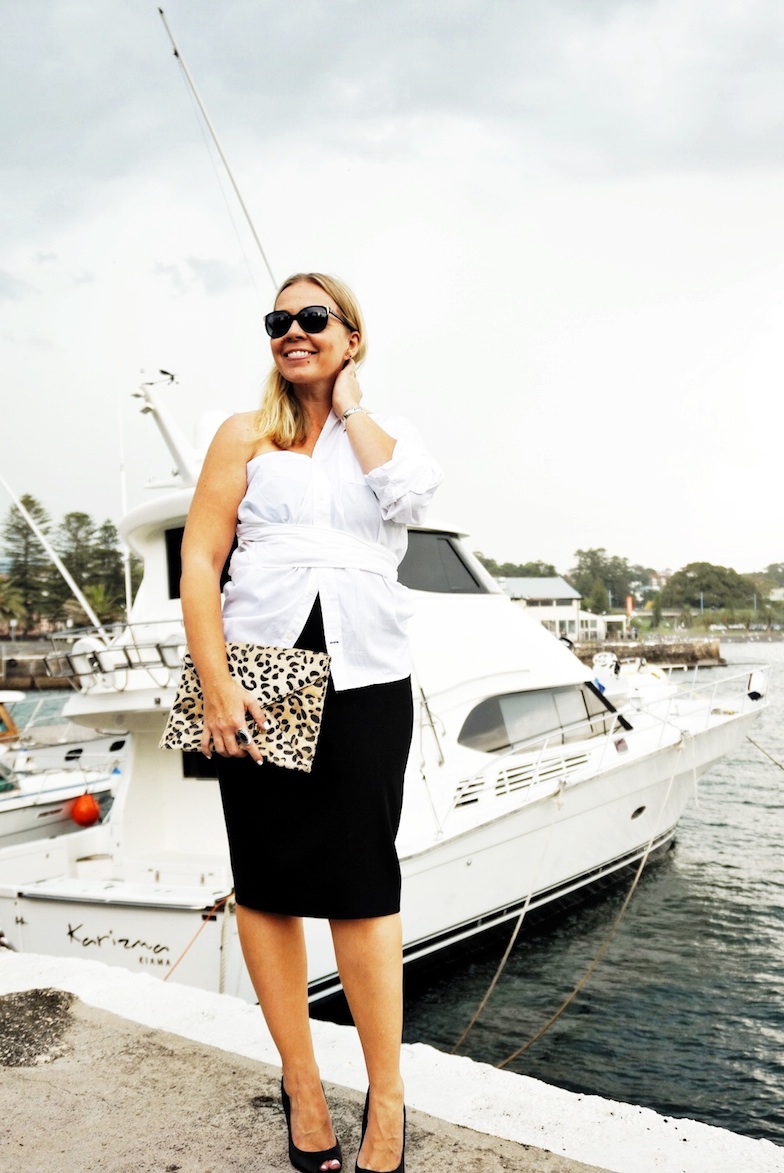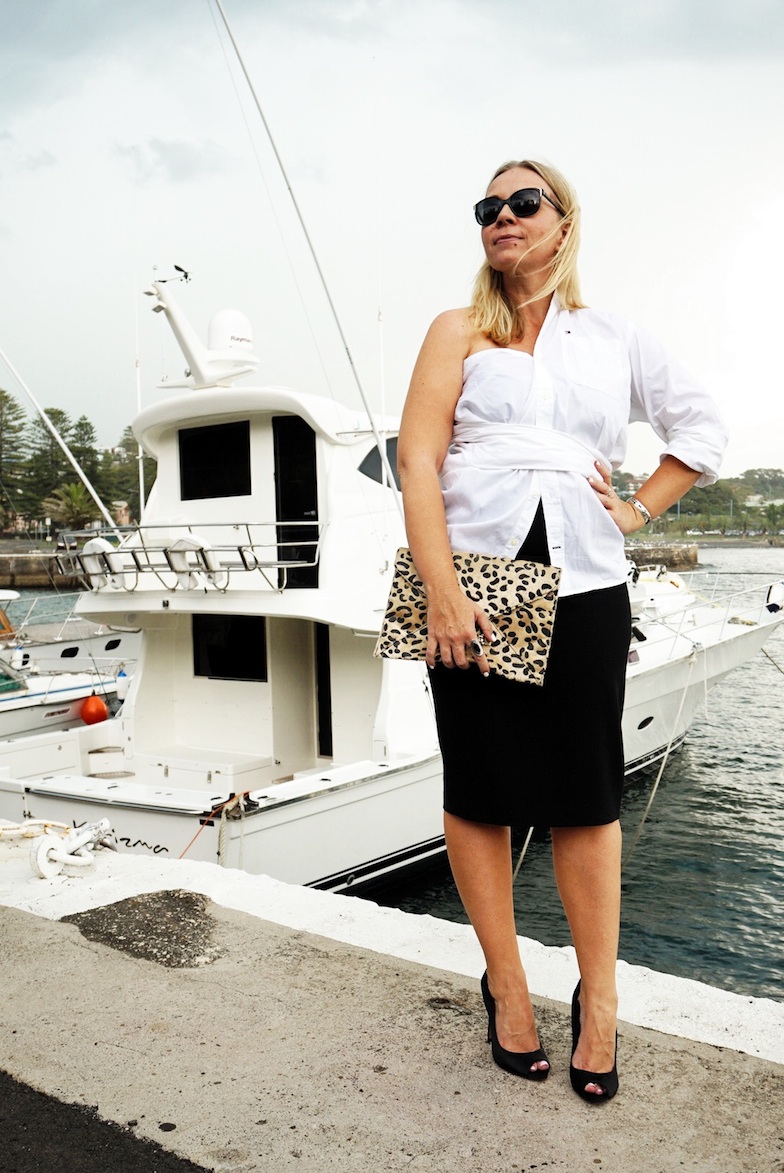 Hands down, this is the easiest DIY ever. I discovered this brilliant way to reinvent a mens white shirt on a pair and a spare. This is just one of the genius ways, there's 3 others so make sure you head over to Geneva's blog and check them out. I was so inspired I had to try it myself and have been showing everyone since. Its super simple, sustainable and seriously chic.
We all have a white collared shirt in our wardrobe or if we don't we can steal one from our man, Dad, brother, friend, gay husband or do like I did and thrift an oversize one for $10 from the Salvos.
Here's how to get this look
Step 1. Put the shirt on normally and button from the bottom to just above your boobs.
Step 2. Take one arm out so the sleeve is empty and your sexy shoulder and arm is exposed
Step 3. Take the empty sleeve and wrap it around your front section to create a belt or cummerbund effect. Tuck the end of the sleeve into the back of your pants or skirt.
Step 4. Play around with it and gather and tuck the shirt to have it sit just right on your form. I tucked mine in at the back and baged it out a little. Then I gathered it more at the front to create a streamlined fit.
Step 6. Add a timeless pencil skirt, heels and clutch – I found all these at The Salvos Street boutique in Kiama. That place is a treasure trove and the little beachside town is just heavenly.
This is such instant, easy chic and you could team it with so many things. Ripped denim, black jeans, cargo pants, I could keep going but I know you get it.
Give it a try kids
#FashionHound