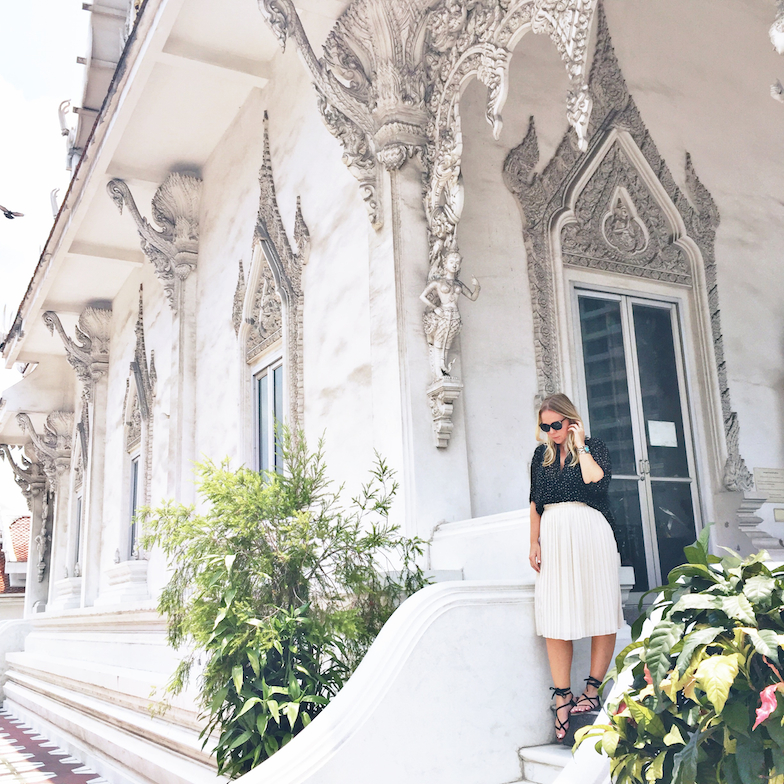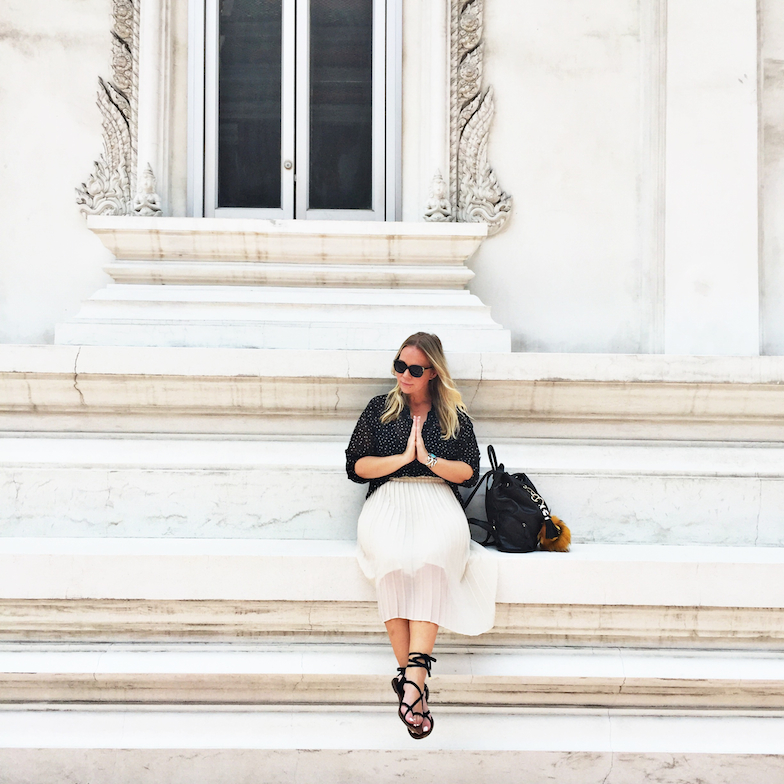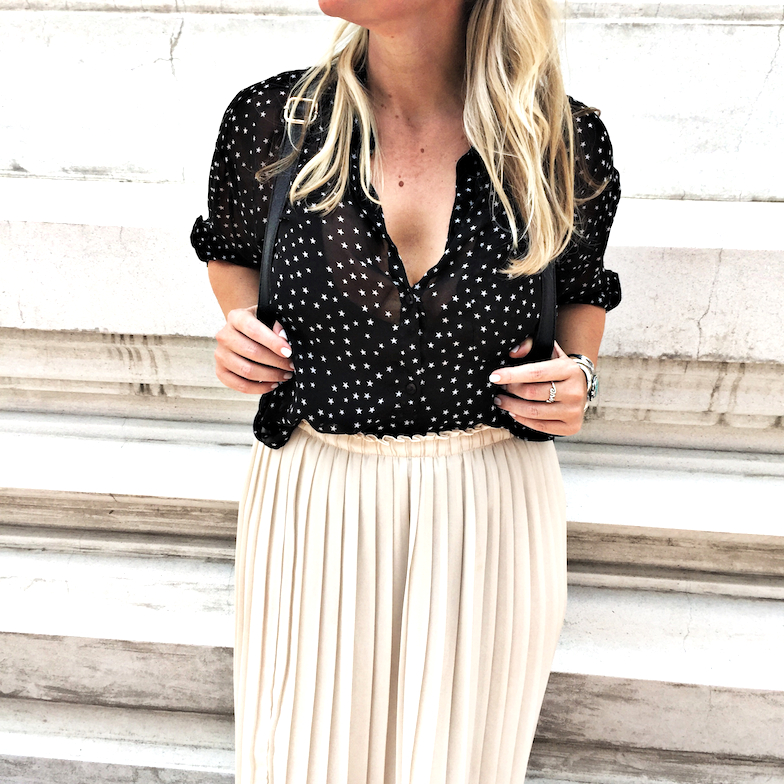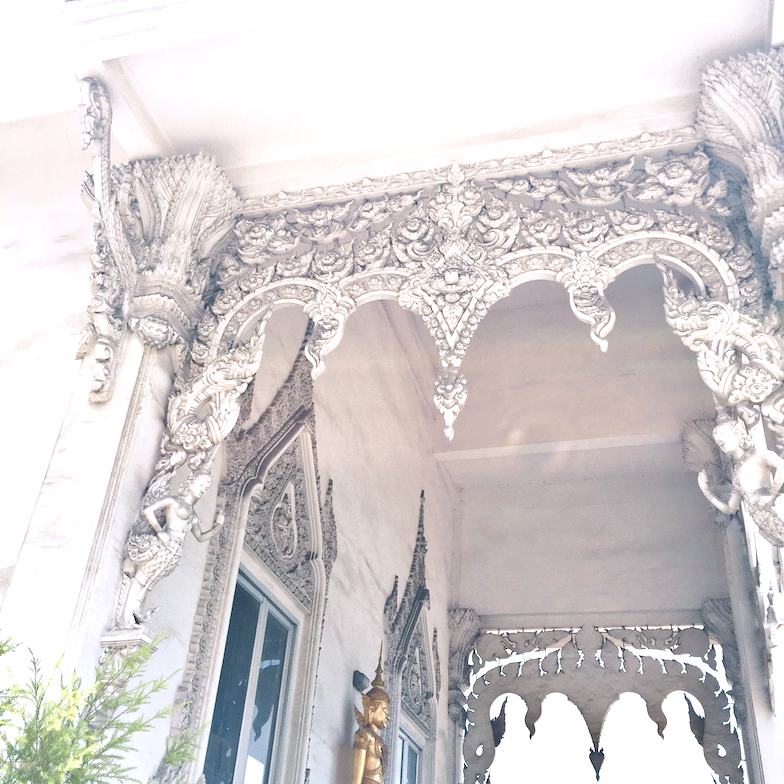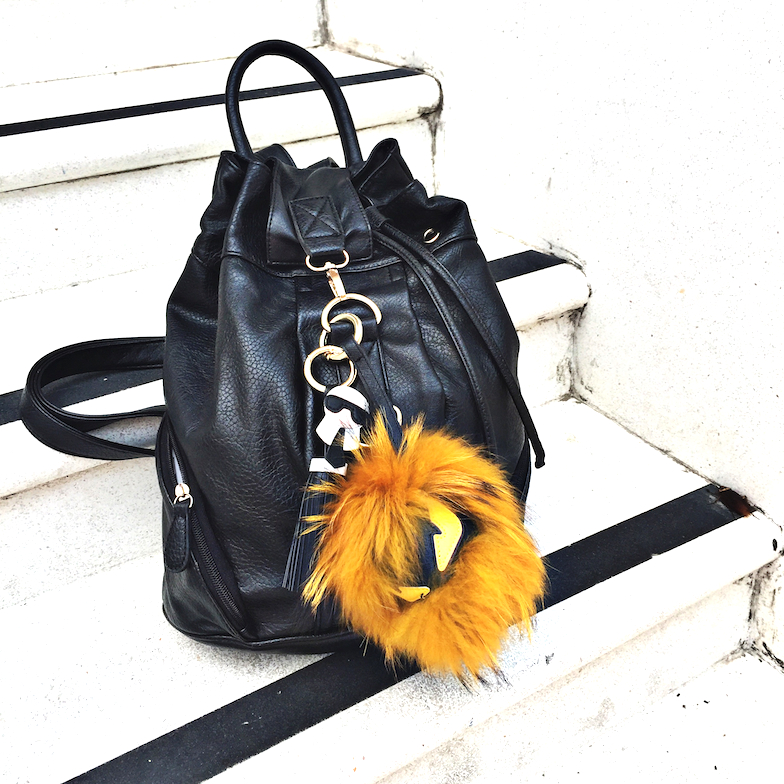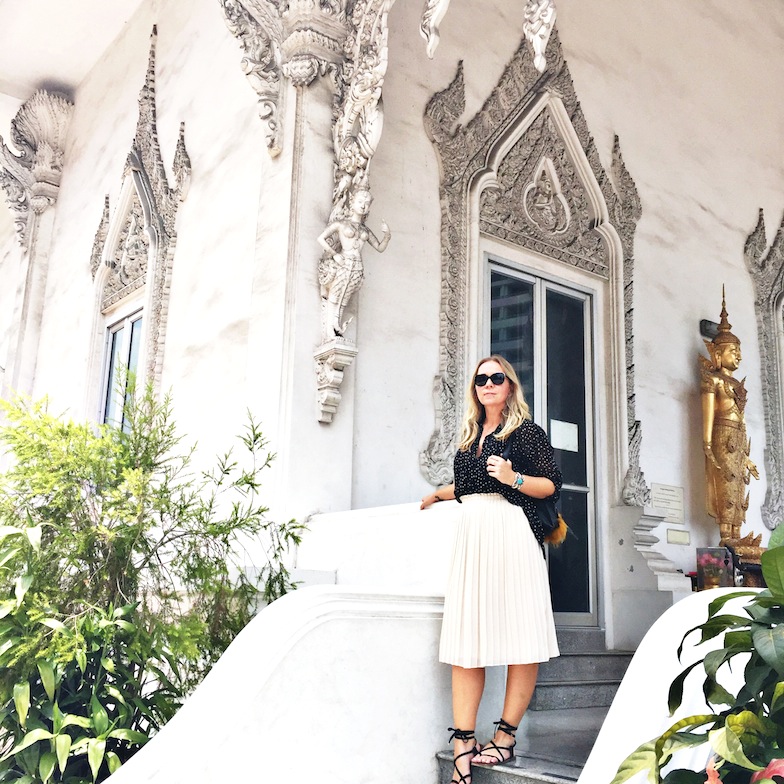 Keeping ones chic intact is no mean feat in the furnace that is Bangkok…oh boy is it hot!
Enter sweat, frizzy hair and swollen feet aka not very cute. So you need easy breezy pieces that make dressing not such a daunting thought.
I chose super lightweight chiffons, silks and vintage cottons to keep my cool, these are great because they don't crease too much when travelling and they don't take up too much room in your suitcase.
My sheer blouse and skirt are thrifted from Salvos Stores in Sydney, as is my back pack and Prada shades. Strappy sandals were a gift from my gorgeous man. I found my beautiful vintage navajo cuff at The Salvation Army in NYC for $5!
Sporting my swimsuit underneath this outfit so I can roll into any waterhole I see nearby.
This white temple was stunning but not as good as the air con in our hotel after!
#FashionHound #EcoChic #HotAF