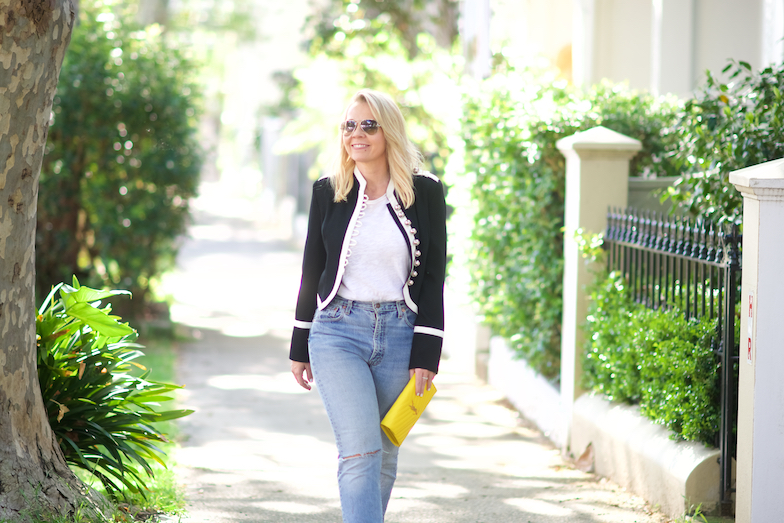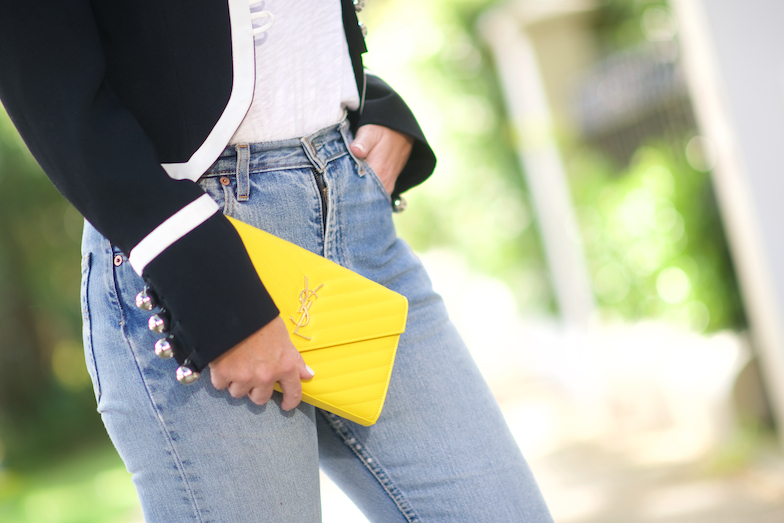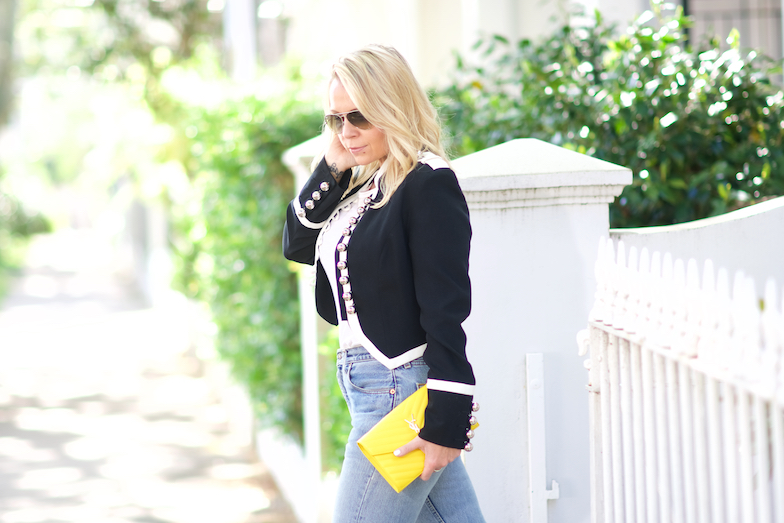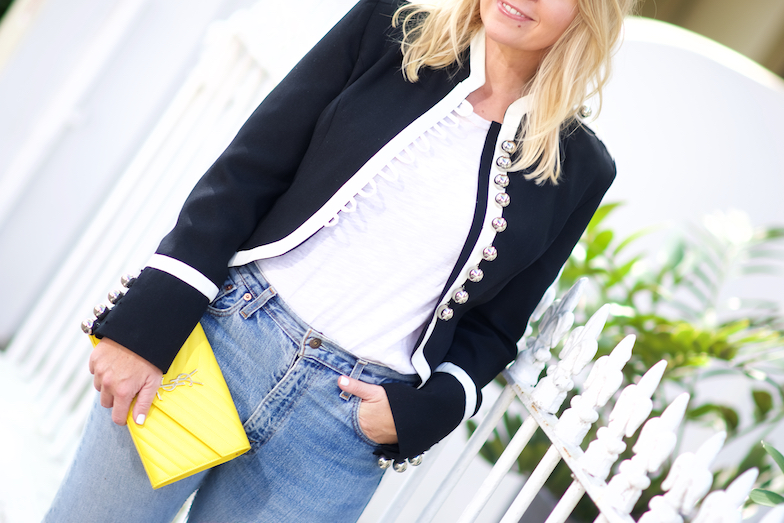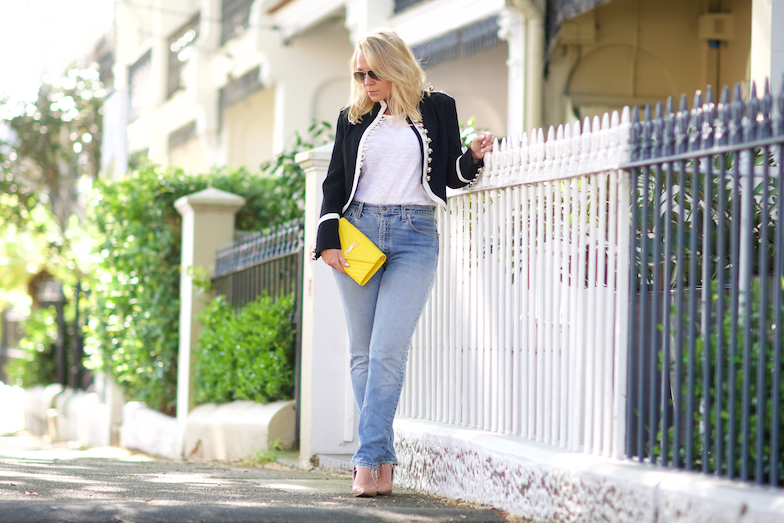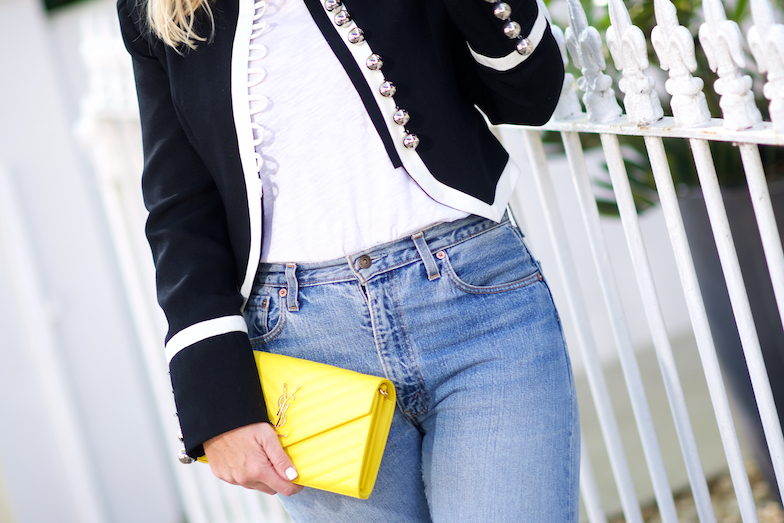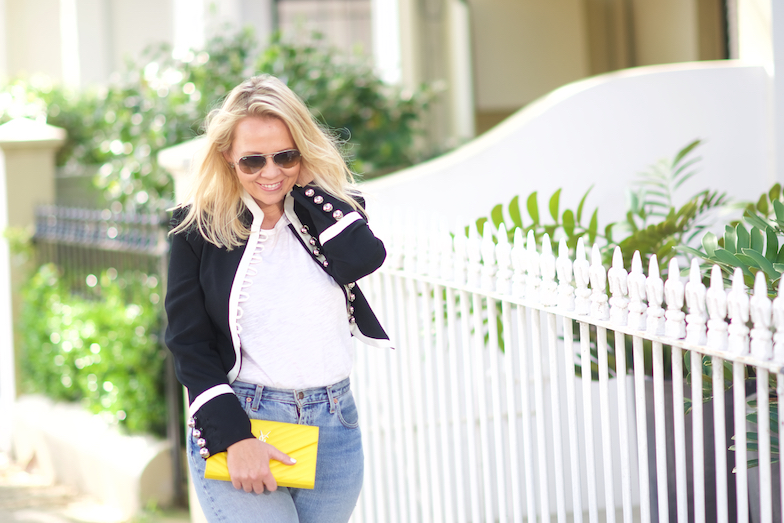 Sharing is caring and it couldn't be more apt when speaking about sustainability. There is such an incredible sense of community in the eco fashion and lifestyle space, I feel so fortunate to be a part of it. Green kids just seem to give more, feel more and connect more but that aside another one of the big bonuses of the share economy is the money you keep in your chic little back pocket.
Take this outfit for example
I found the wonderful military, marching band, Beatles inspired jacket on gumtree for $40
It's a brand by the name of Woodford and Co and it would normally be around $400 probably more!
It's in beautiful condition plus the lady who sold it to me was a total sweetheart, helping me make sure the fit would be right for me with additional pics and info. When I sent her these images she was so happy to see it had gone to a loving new home.
I was never much of an online shopper before but now I'm seriously into it especially with a sustainable platform like this, its really great to know the story and people behind the clothes I choose.
The $5 mens deux et machina butter soft tee and $15 vintage levis I picked up from my local Salvos Store in Darlinghurst. Thrifting is another great way to connect and do something conscious with your fashion dollar.
Now even though I'm a green girl doesn't mean I don't love a divine designer bag moment, I'm just not sure I'm down with dropping thousands for the experience too often. I do have a couple of LV's that I love and wear constantly I'm just preferring to invest in making over my apartment at present.
So I was super excited to discover the Luxe Collection by L, where you can
Rent It * Rock it * Return it
It's high end luxury handbag hire. Yep you can borrow babies from YSL, Gucci, Chanel and Co for a fraction of the price
Such an incredible way to be sustainable without every having to sacrifice style
#FashionHound
Photos by Bryan Marden