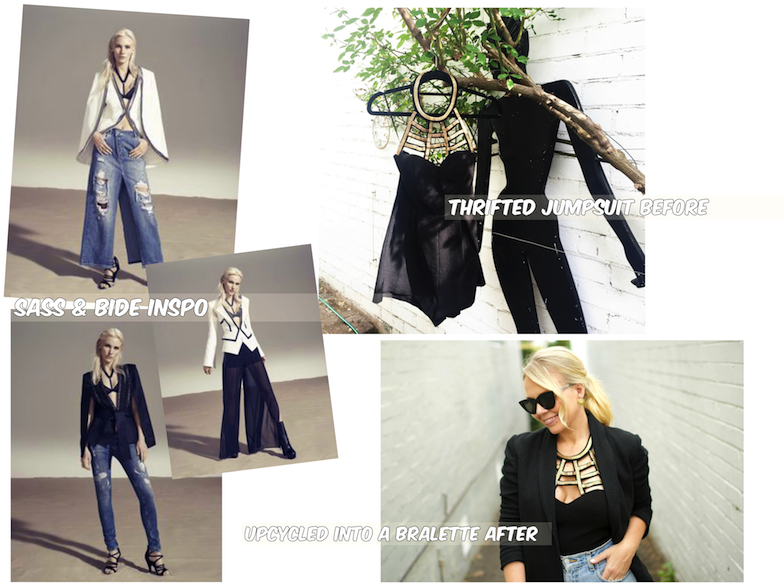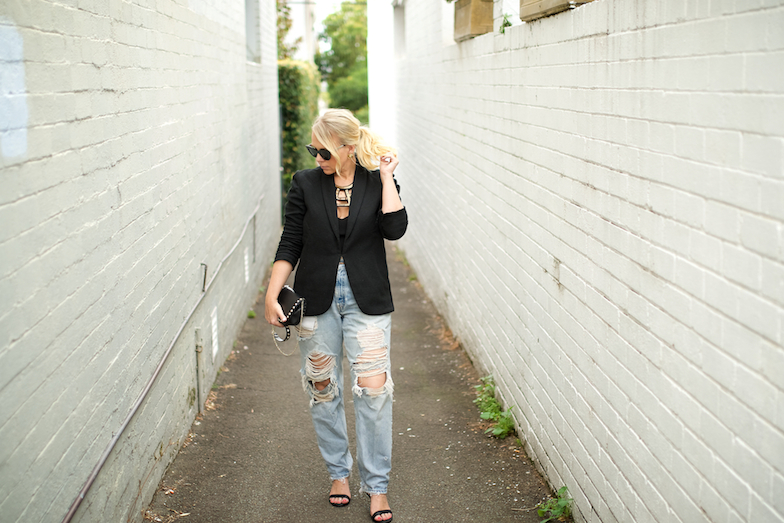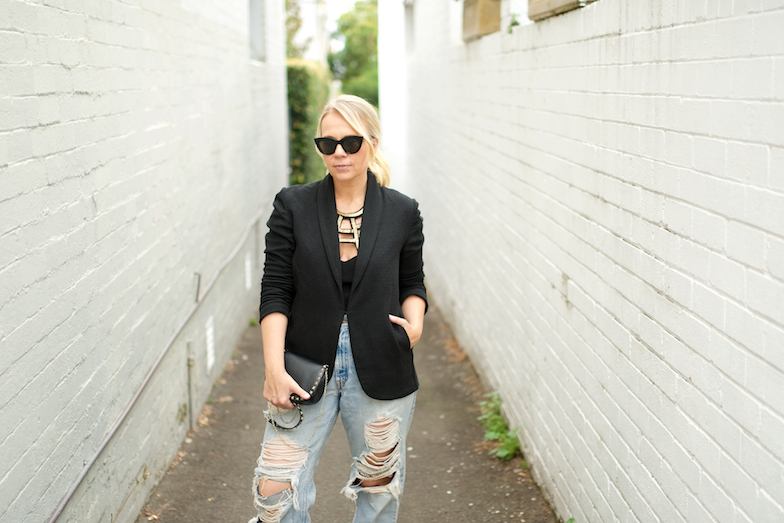 A simple walk around my wonderful Paddington hood never fails to inspire me.
The Sass & Bide window will always stop me in my tracks and get my crafternoon cranium ticking.
The exposed bralette is a big trend this season and these girls reign supreme when it comes to divine details and stand out features.
While I would love to pop in and purchase everything I see, I am saving for a wedding and trying to be a sustainable little sister while I am at it.
The following day I headed to work, to check on one of our Salvos Street boutiques and to my surprise I saw a stunning little playsuit with a very similar Sass &Bide feel. Now I might add this playsuit was on the $2 rack due to a slight tear in the bottom half – bargain!! While a short playsuit isn't my vibe, a cool bralette under a blazer totally is and I could see that said romper could become exactly that! Plus I truly believe in the fashion underdog and was excited to give this discarded item another chance to dance.
Enter my trusty dressmaker Jan (Who lives in my street, thank you fashion angels!) I told her my idea and she snipped it up in half an hour. Simply cutting it in half and adding a popper button and a new zip at the back to keep it in place.
Et voila Sass & DIY'd my version of one of my favorite designer looks for less.
Worn here with my vintage Levis, Graziela Blazer and my beloved Valentino bag
#FashionHound