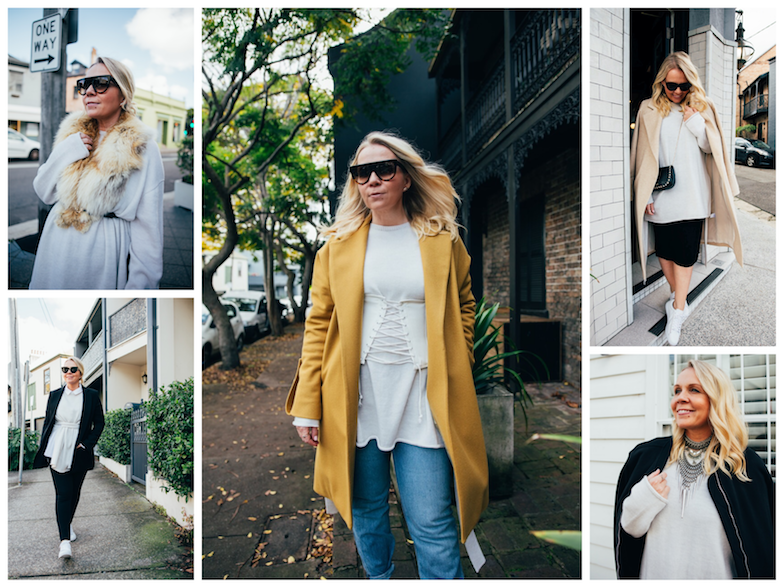 The hurried up hare may have thought he was a sure thing to win the race, but turns out the slow and steady tortoise was the guy with the real tale to tell. Gather round gorgeous ones because children's folklore has a surprisingly strong message for us style peeps too. Fast is never worth the furious pace in the end, nor is cutting corners over quality or producing quantity that's beyond a joke. Putting the breaks on our fashion choices is not only a better choice for the environment but it will end up saving you money too.
To be sustainably stylish on a budget try being a thrift-anista. Op shopping, charity stores and thrift havens are great go-to's for fantastic fashion at a fraction of the normal retail price and the take home is that by shopping here you help people less fortunate. Second hand online portals like Ebay, Amazon and Gumtree are another great way to shop consciously.
If you are happy to spend a little more, there are so many stunning new and consciously created labels to invest in.
Take Victoria and Woods for example, the quality of this ethically accredited Australian made label is exceptional. All the pieces are timeless, classic and super wearable. This is fashion design definitely worth the investment, Viktoria and Woods is built to last and to be loved season after season.
To show you, I played dress ups with one sweater from the current collection and styled it in 5 different ways. Most of the other pieces I teamed it with are also from the line but I mixed and matched it with some of my own wardrobe.
When you have great quality staples you really don't need fast fashion fixes week in week out.
Pick a few signature pieces and really make them work for their money.
I hope these looks inspire you to live a little more simply, slowly and say yes to less
It actually ends up being so much more.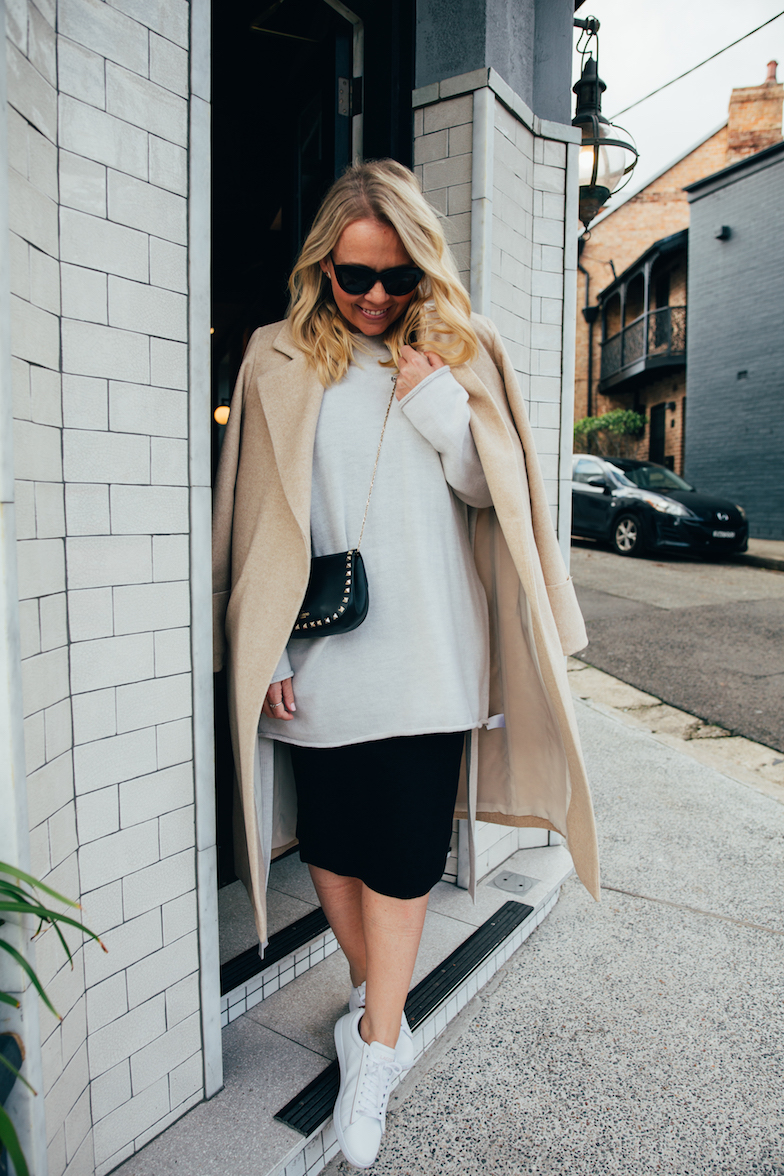 Try the sweater relaxed over a simple black dress or skirt, teamed with chic sneakers and a classic coat to ward off the cold.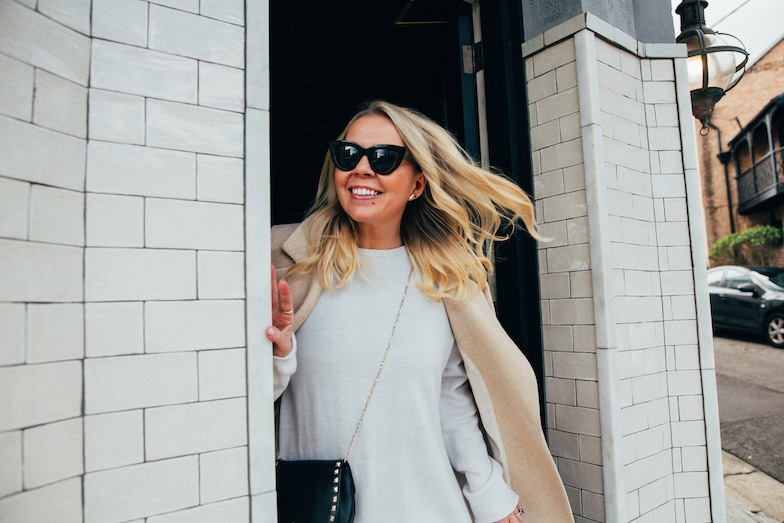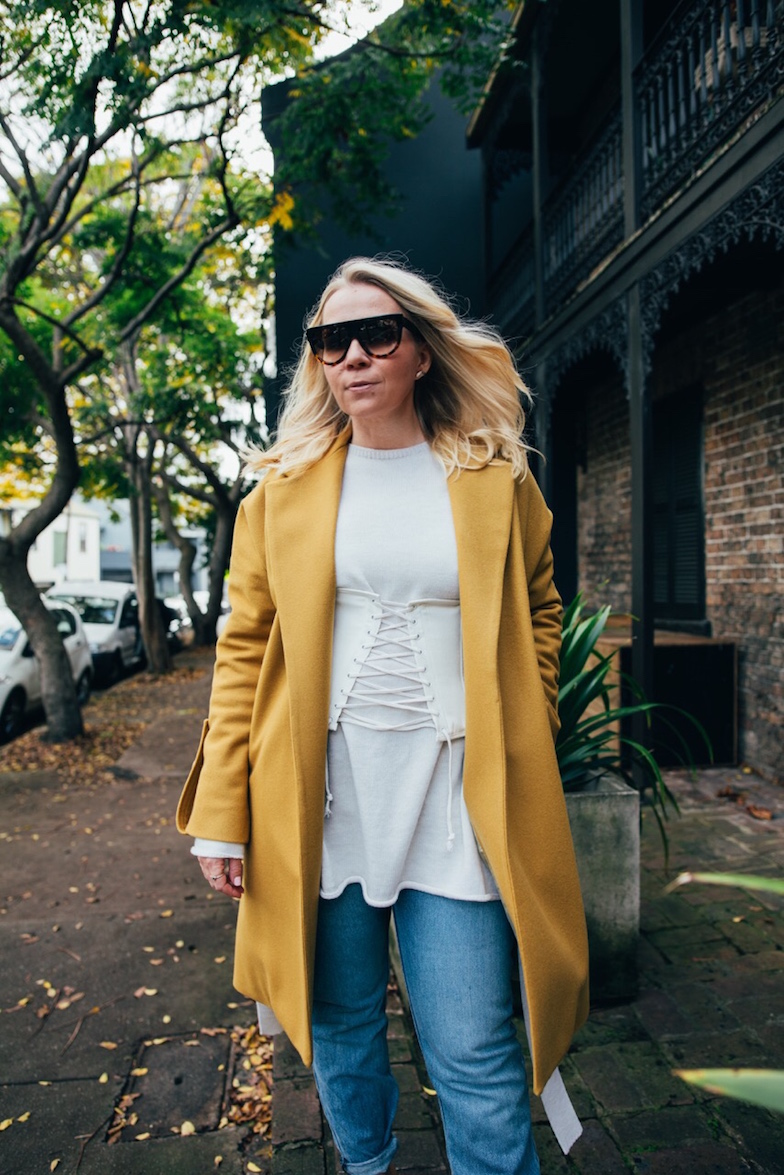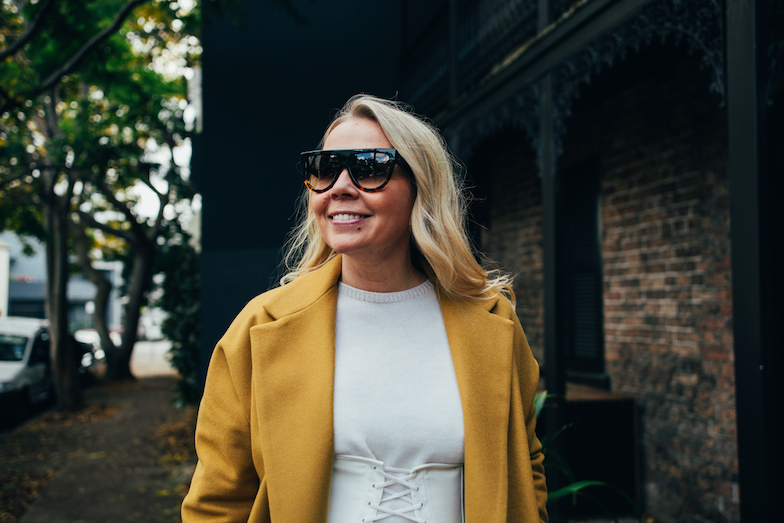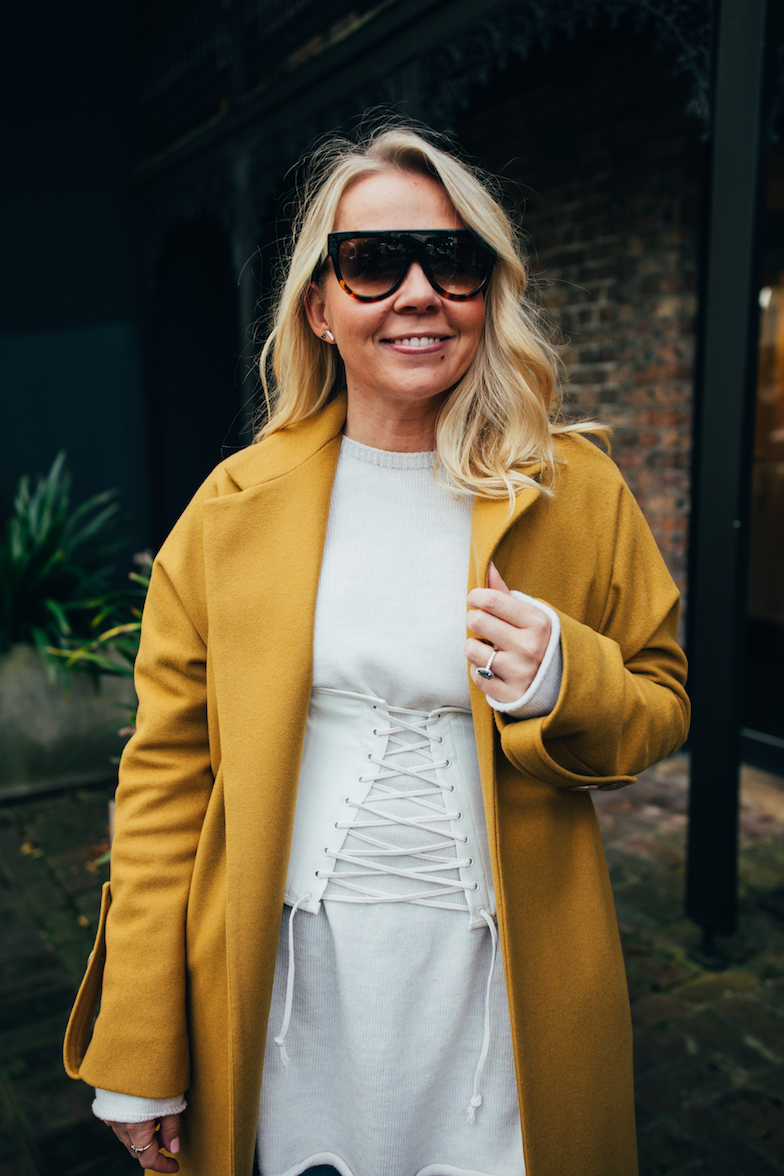 2. The corset belt continues to be a huge trend, give a sweater attitude by cinching it in & contrasting with a bold hue like mustard.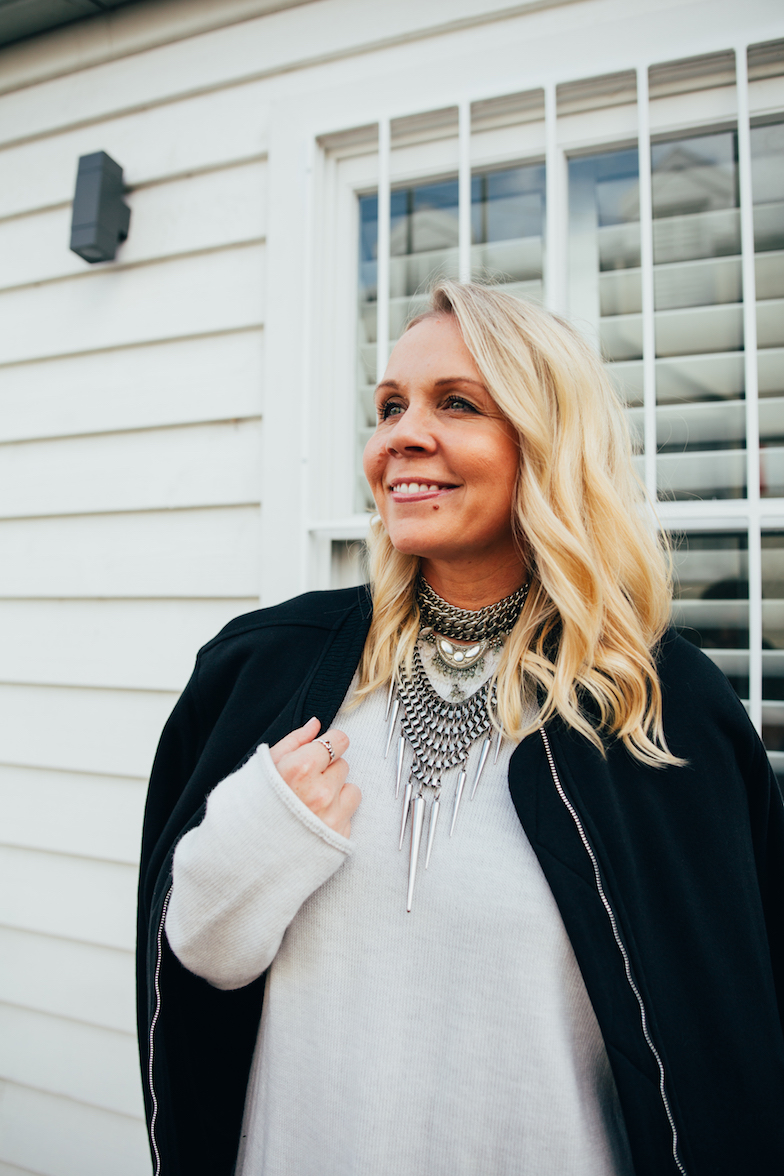 3. A cool custom bomber and statement bling breaths new life into classic sweater vibes, heels or sneakers look just as sweet.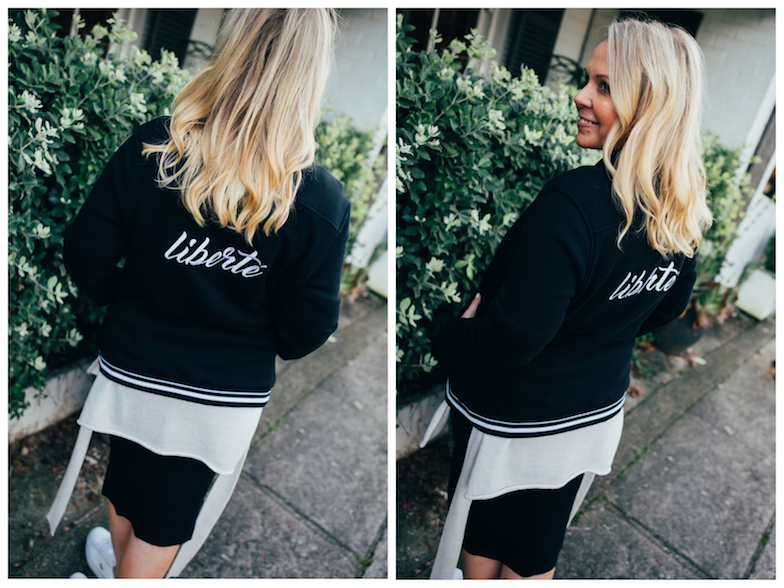 4. Give it Paddington Preppy by adding a Peter Pan collar underneath your sweater, white is classic but don't be scared to try print.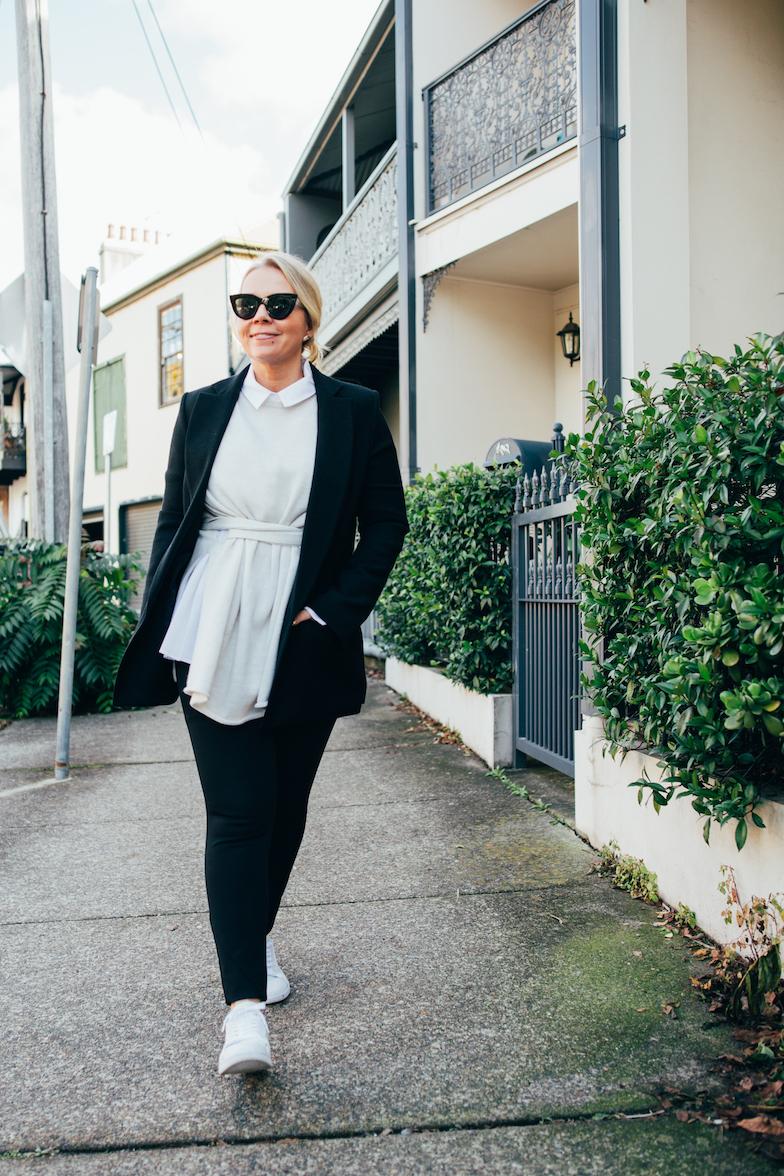 5. Elevate a simple sweater by teaming with a skirt, belt and statement scarf or collar. I added a stunning vintage family heirloom.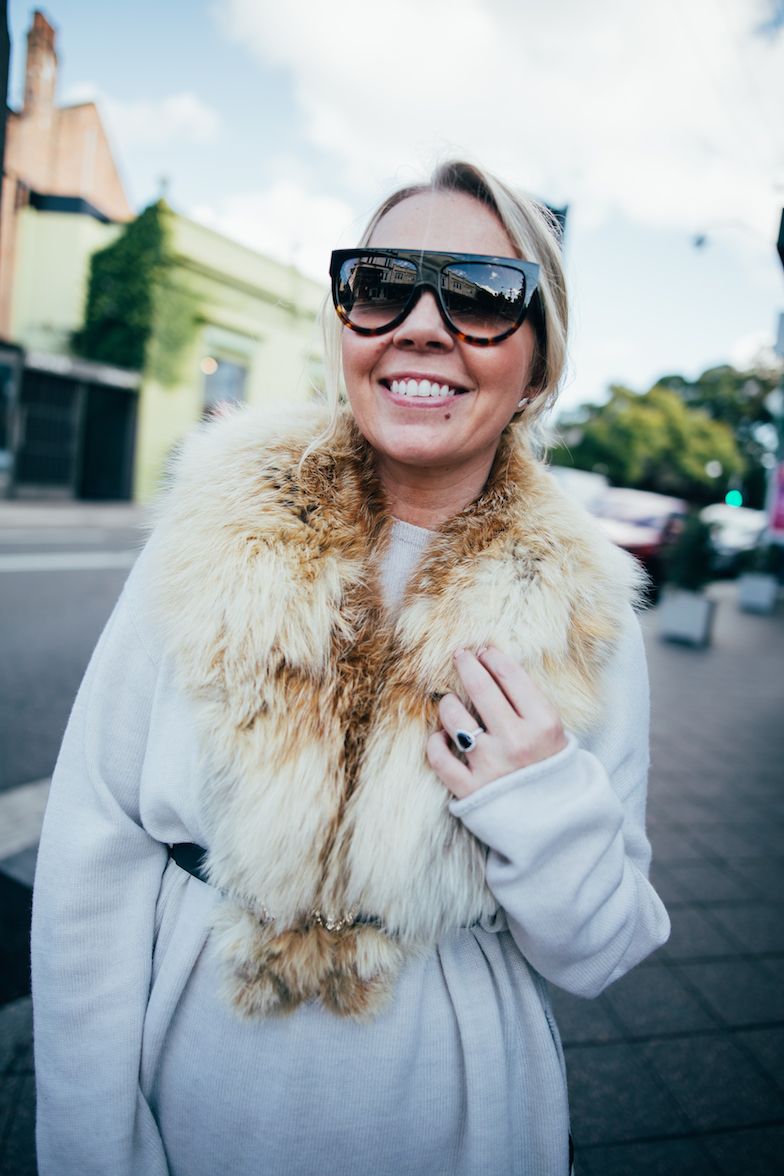 Celine Sunglasses and Lacoste sneakers throughout also sold at Viktoria and Woods
Thanks to David for the pics