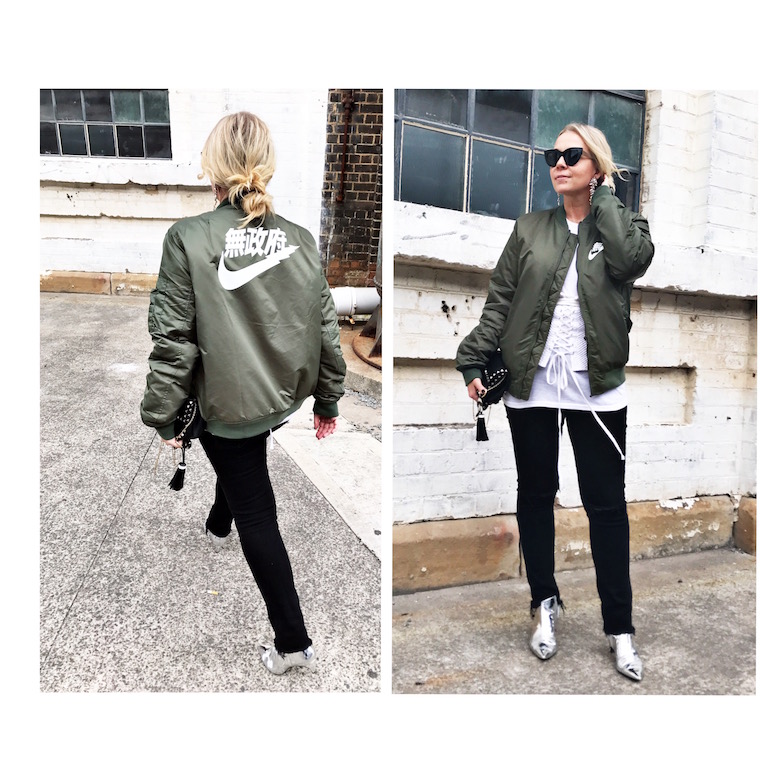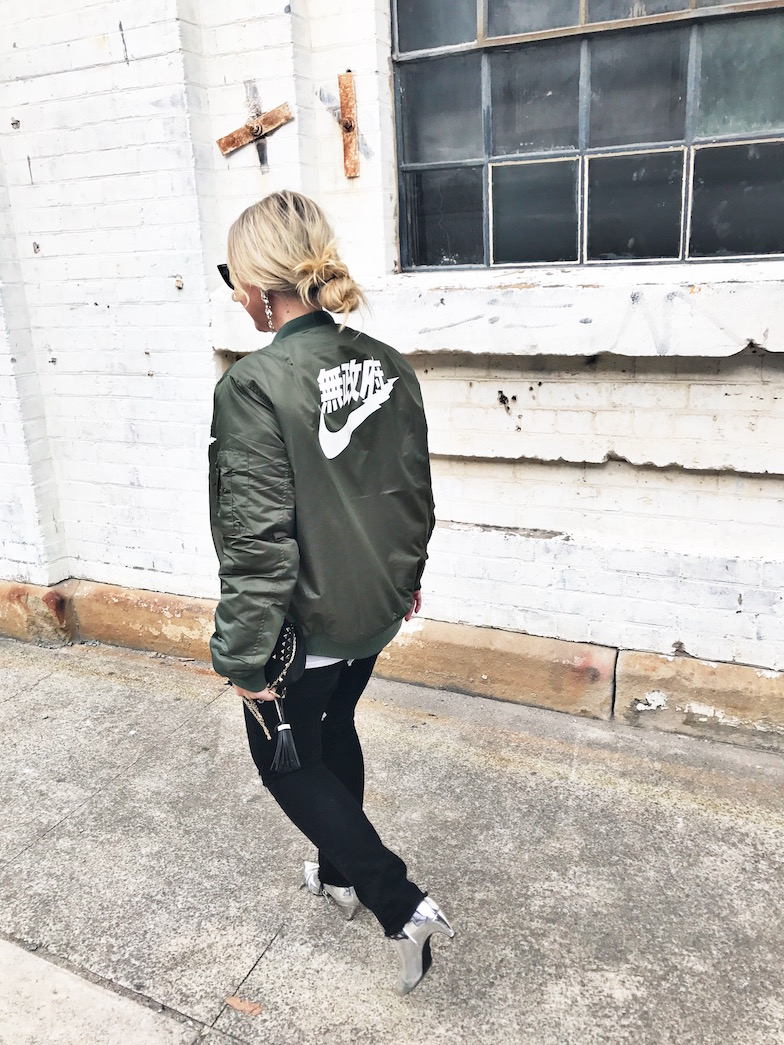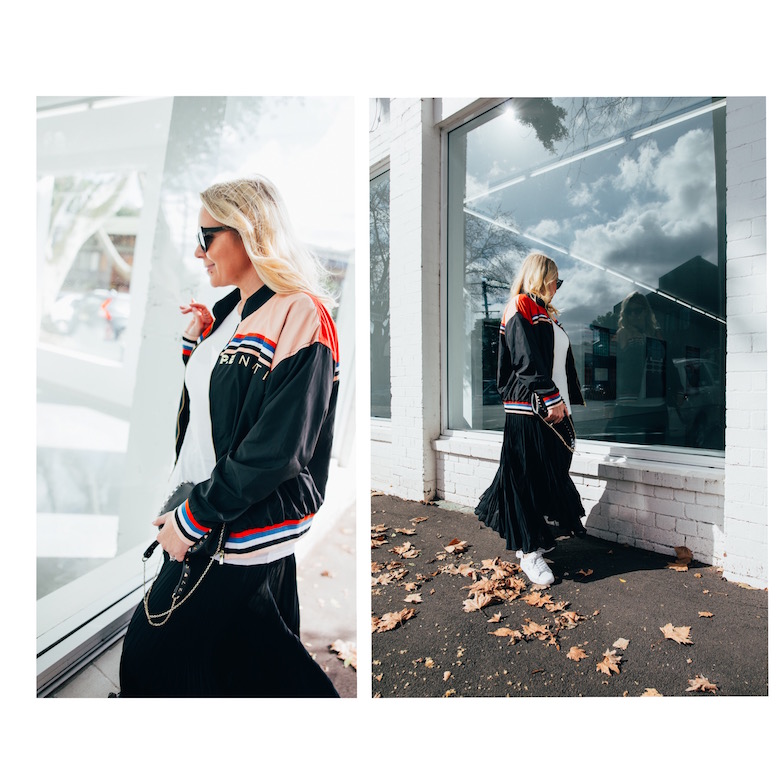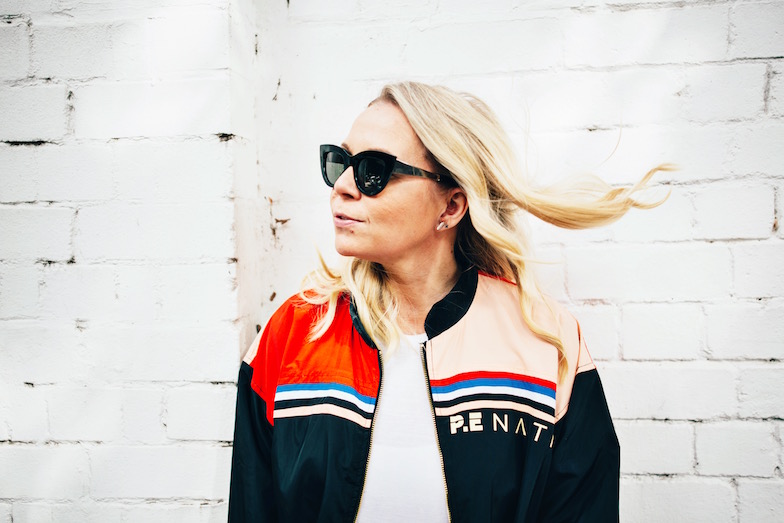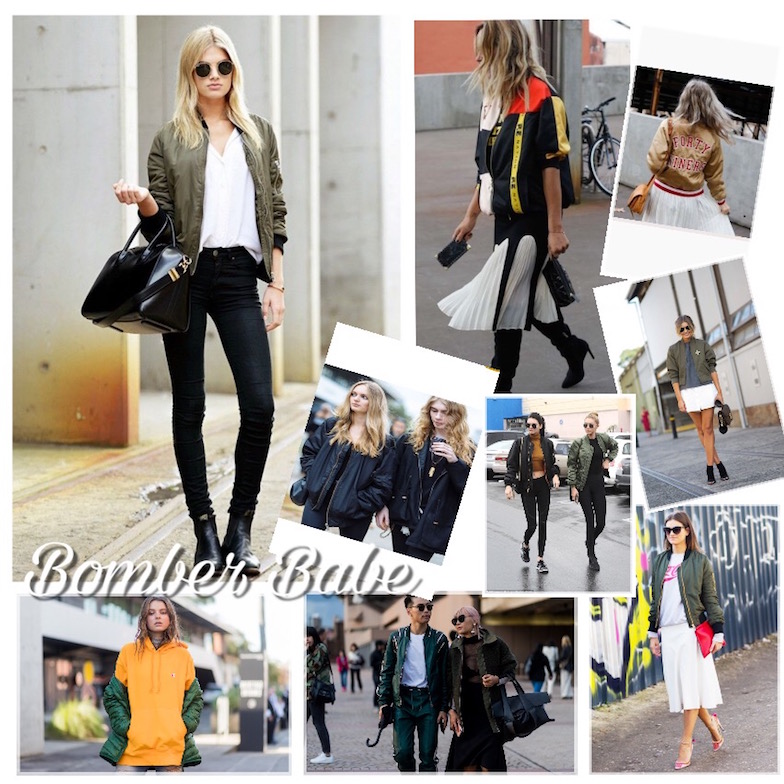 This modern day fashion muse began its life purely for function.
During the war most airplanes didn't have an enclosed cockpit so pilots had to wear something that would keep them warm, the coat to do the job was originally known as a flight jacket.
Heavy bomb raids in Europe in WW11 took place from at least 25,000 feet where temperatures could drop to -50 degrees celsius so a thick warm 'bomber' as they became known was absolutely essential.
Thankfully they are used for loving not fighting these days and have morphed into a wardrobe must have.
I think it's because of their practicality and design, they were made to be a working garment. A good bomber jacket is water resistant, super snuggly, extremely comfy and it has a cool attitude.
So it's no surprise that they are a timeless staple for fashion brands, the style conscious and celebrities around the world.
I saw them everywhere at MBFWA this year so I wanted to challenge myself to be a soldier of fashion and potentially stop a preloved bomber marching off to the battle field that is landfill.
Enter Gumtree, an awesome preloved market place where you can find so many amazing and on trend items for less.
A simple search for 'bomber jacket' as well as 'khaki bomber' revealed quite a few options and all for $100 or under.
My heart skipped a beat though when I spied this NIKE Tokyo bomber, not only is it the iconic green nylon with orange lining, just as the soldiers had back in the day but it is sporting some very cool detailing. Embellishment, logos and personalisation is huge in fashion right now, so this item was a no brainer. Originally over $200, I scored it for $100.
My other tip for shopping on gumtree is to type in brands you love, that's how I found this brand new with tags
PE Nation bomber jacket, with a bangin 80's feel for half the price!
It's never been worn and for sure one of the Australian brands to watch right now.
In terms of styling it, of course it's great for casual vibes but I also really like teaming mine with the unexpected.
For the khaki bomber I mixed things up with my metallic boots and a corset.
With the PE Nation find I tried it with a maxi skirt and sneakers.
So i say bring on the bomber babe and why not wage a war on waste by shopping yours second hand.
#FashionHound