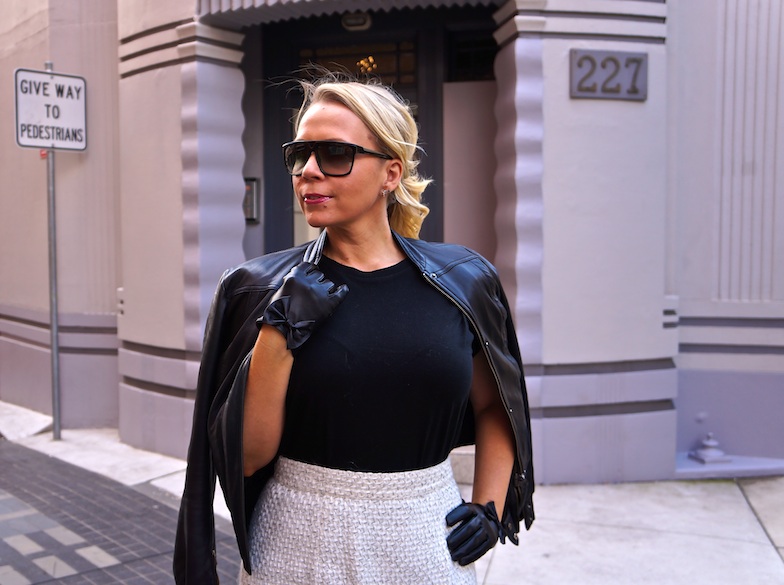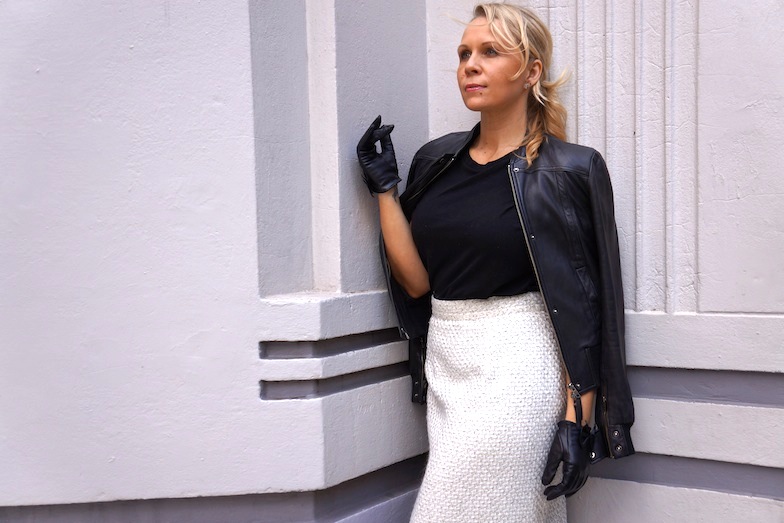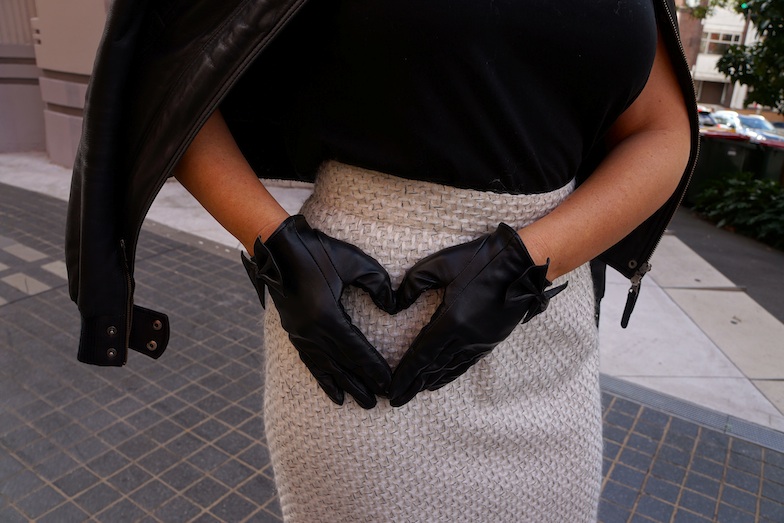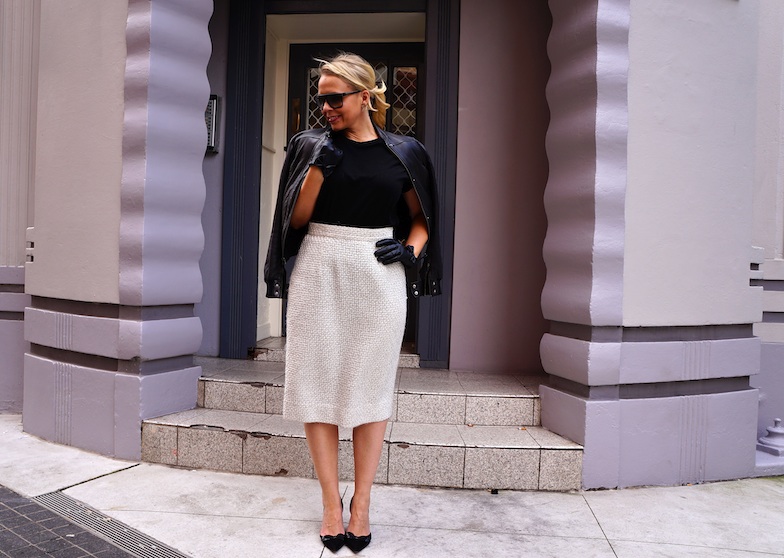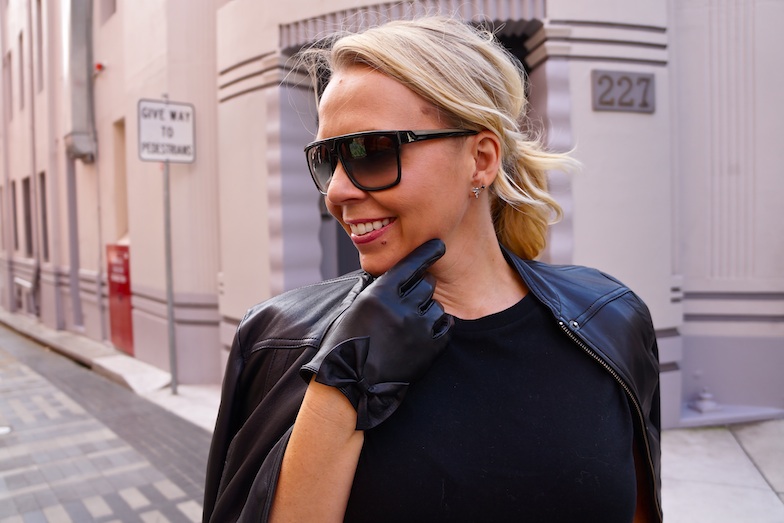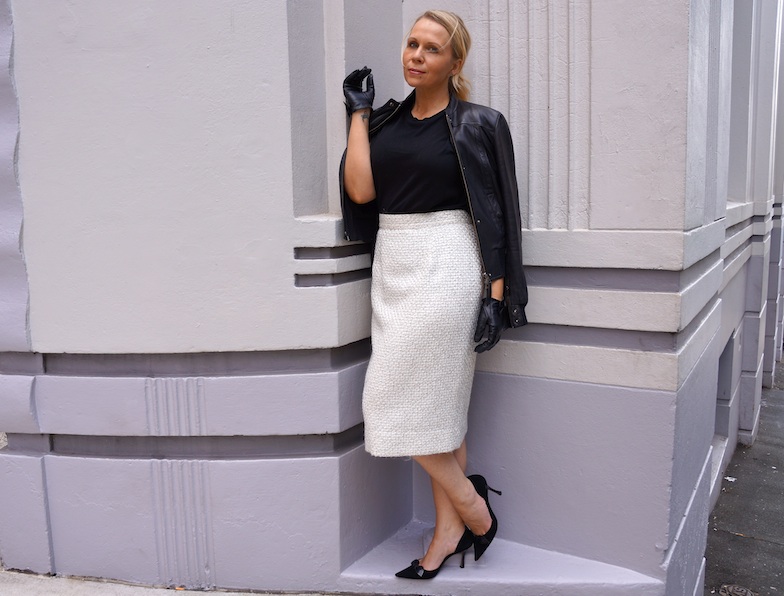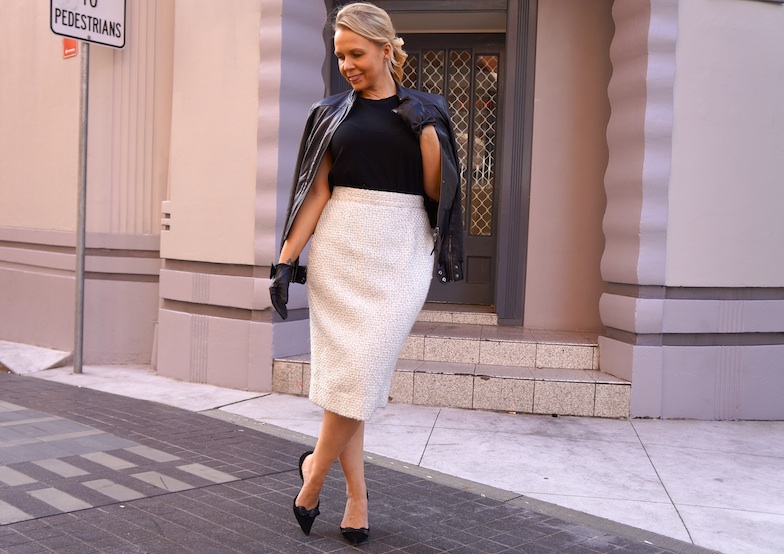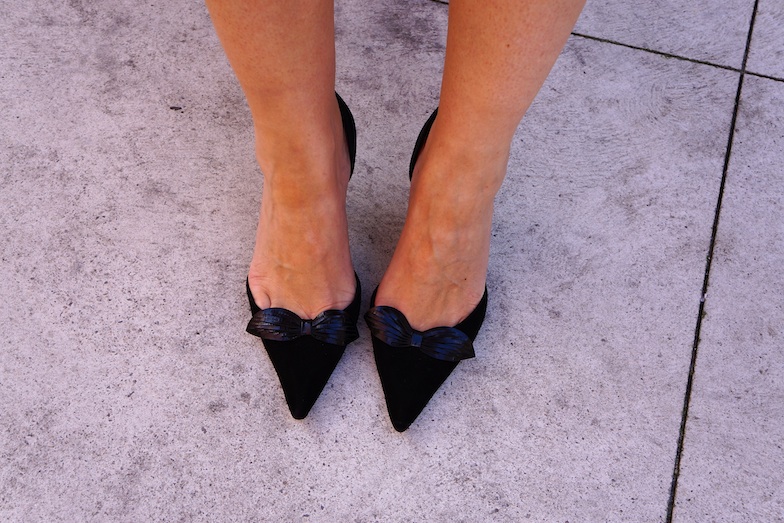 Bjorks swan dress aside, most moments in style that take our breath away [for the right reasons!] have a common thread – Simplicity.
Look to any icon and you'll see classic design, sharp details, streamline tailoring and timeless appeal.
As a modern digi muse I'm a total street style junkie but the other side of my brain has and always will be drawn to bygone eras and sirens – Sophia Lauren and Audrey Hepburn, the sexy 70's rockstar and don't get me started on art deco and nouveau…thanks Dad for the architectural addiction.
Inspiration is everywhere and this incredible building was the starting point for this story. With old hollywood singing in my head I rewrote the script.
Take the skirt – looks like it could come straight from Coco's wardrobe no…that unmistakable Chanel tweed in a universally chic high waist pencil cut. Only mine was $20 from The Salvation Army. To make it modern I added a black men's tee and my favorite second hand leather bomber [both thrifted too] but at the same time it has a nod to James Dean or a NYC dive bar – great pieces can absolutely appeal to many fashion personalities like that.
Now the shoes, yes let's talk about the shoes, are you sitting down? I found these Manolo Blahniks thrifting in NYC for $25, worn once in butter soft suede with a leather bow to boot. I could totally see these on Audreys petite little feet but boy I have fun wearing them with ripped denim some days. The leather gloves – a surprise gift from the Johanna Johnson show during Sydney fashion week this year, time travelled me right back to those femme fatales of the past…a dash of drama perchance!
Take these pieces as seperates and there are so many other roles they could play.
Create your own masterpiece Miss Monroe
#FashionHound
Thanks so the lovely Jay for the pics