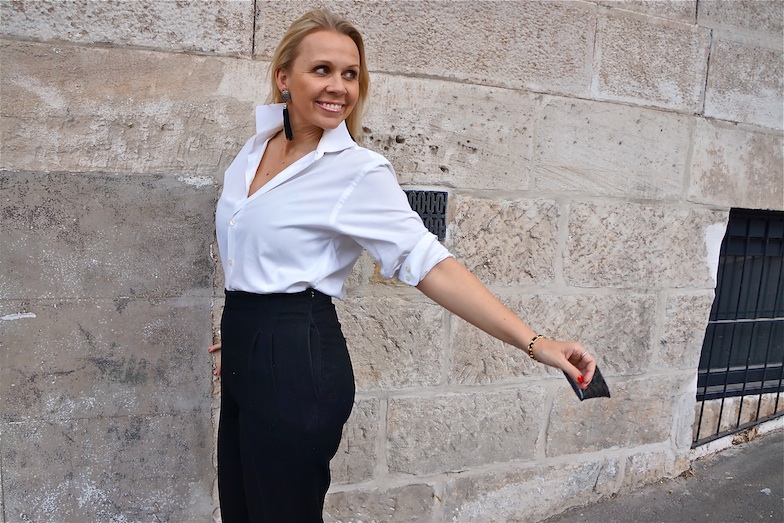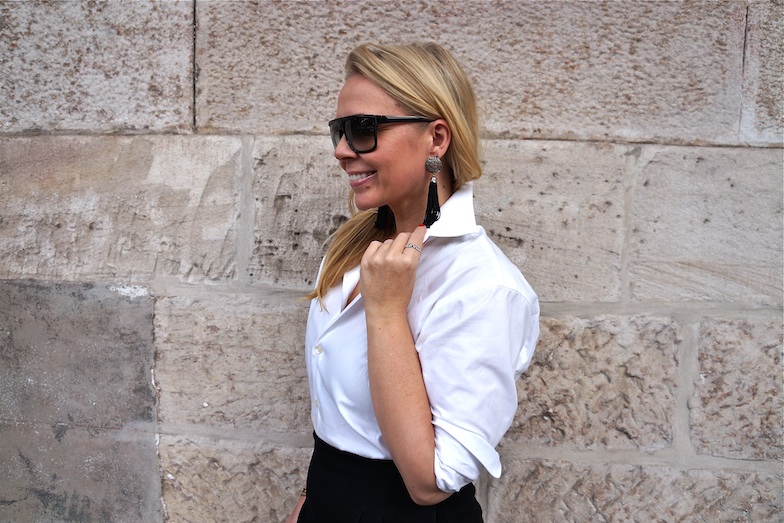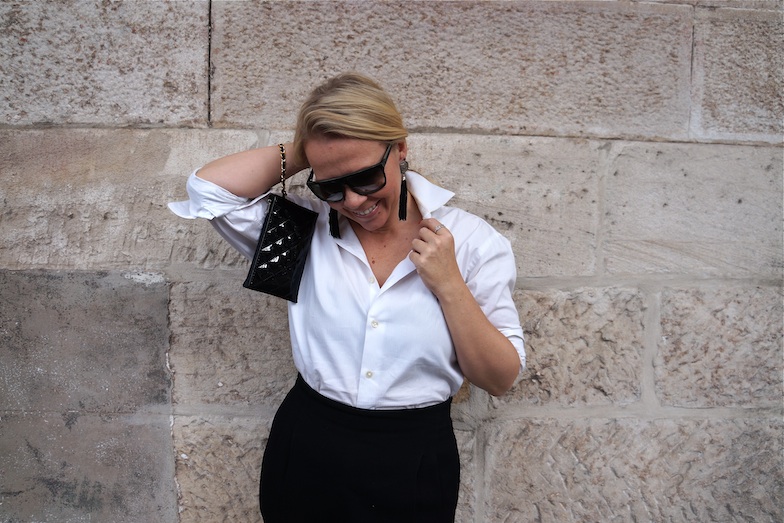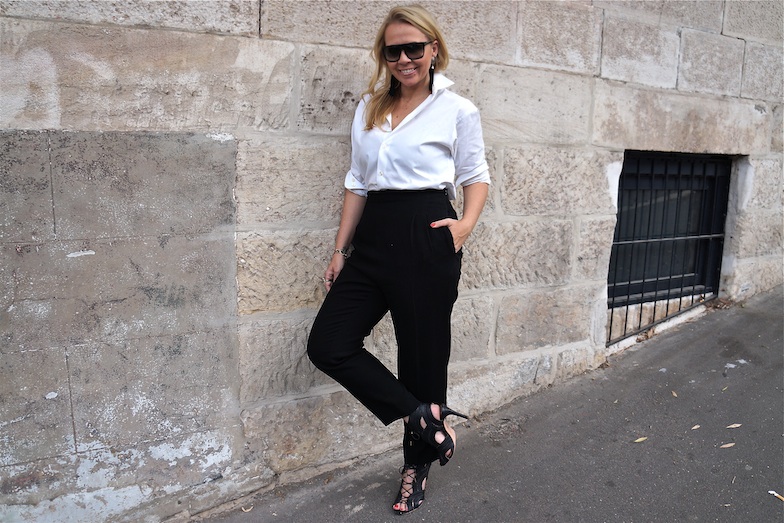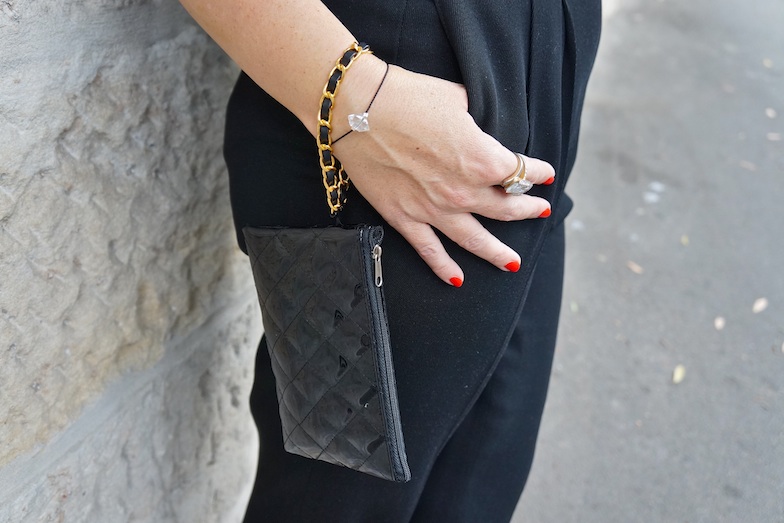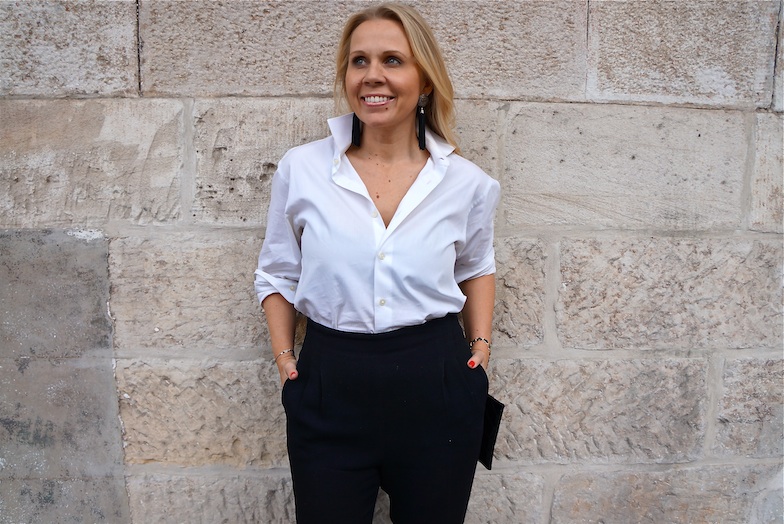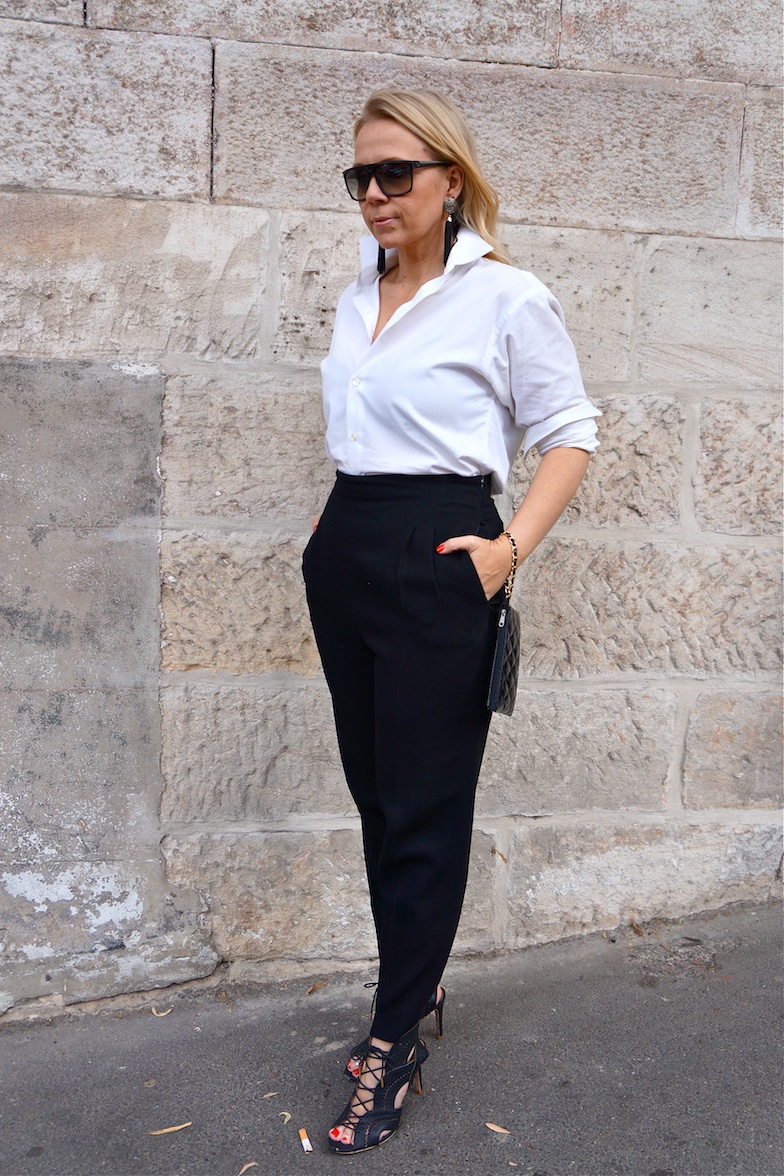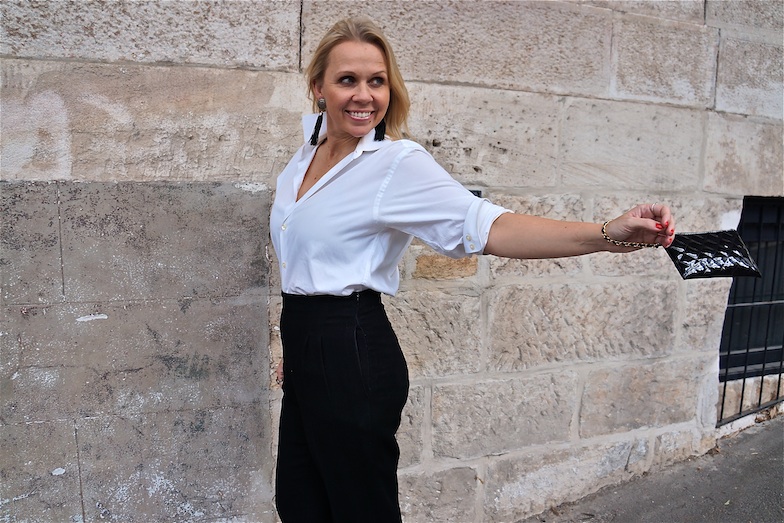 The beauty of the basics, I mean…they just can't be beaten. For days when you seriously don't know what to wear and even when you have complete sartorial clarity these pieces are our saviors. They can take you anywhere. Just as slick with a flat sandal, cool high top or a sexy heel. A crisp white collared shirt and black pants is perfect instant chic and here's the cool thing you don't have to spend a fortune to channel Audrey, Coco et al. I bought these stunning wool crepe high waisted vintage Nina Ricci pants years ago from one of my favorite preloved mavens Queen Justine Vintage. I have worn them so much and they always make me feel a little 50's movie star! The white Calvin Klein shirt is a men's piece I found for $15 at The Salvation Army. Hit your local second hand and vintage havens and look for quality cuts and fabrics, timeless tailoring and high end brands that fall effortlessly on your body. Clothes should never wear you.
All my accessories, [minus the devine NYC native herkimer diamond from Veluna], are thrifted from the Salvos. I always look for pieces that appear as though they may be a brand…the tassle earrings reminded me of current season Dolce&Gabbana taking me to a little villa in Tuscany [hey dreams are free yo] and the little mini quilted patent clutch felt very Chanel to me but both were $10! The shades are Paul Frank and have a bit of a Tom Ford feel but for a lot less ringing in at $15.
Basic is the new black…well so are the pants but you get my drift.
#FashionHound forever affordable chic thats so easy for anyone to acheive.
Thanks to the lovely Jay Lee for the pics