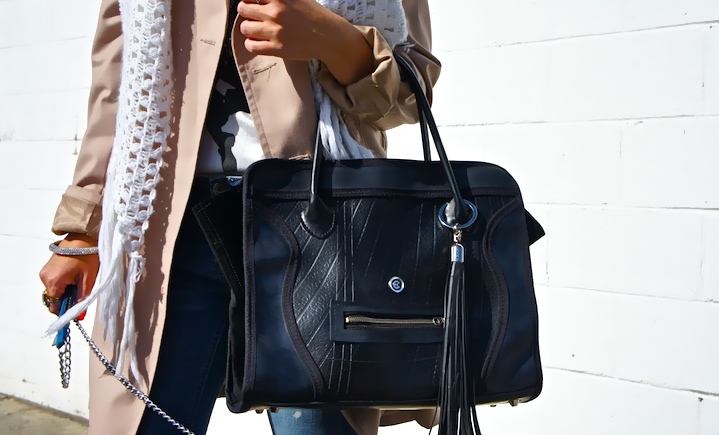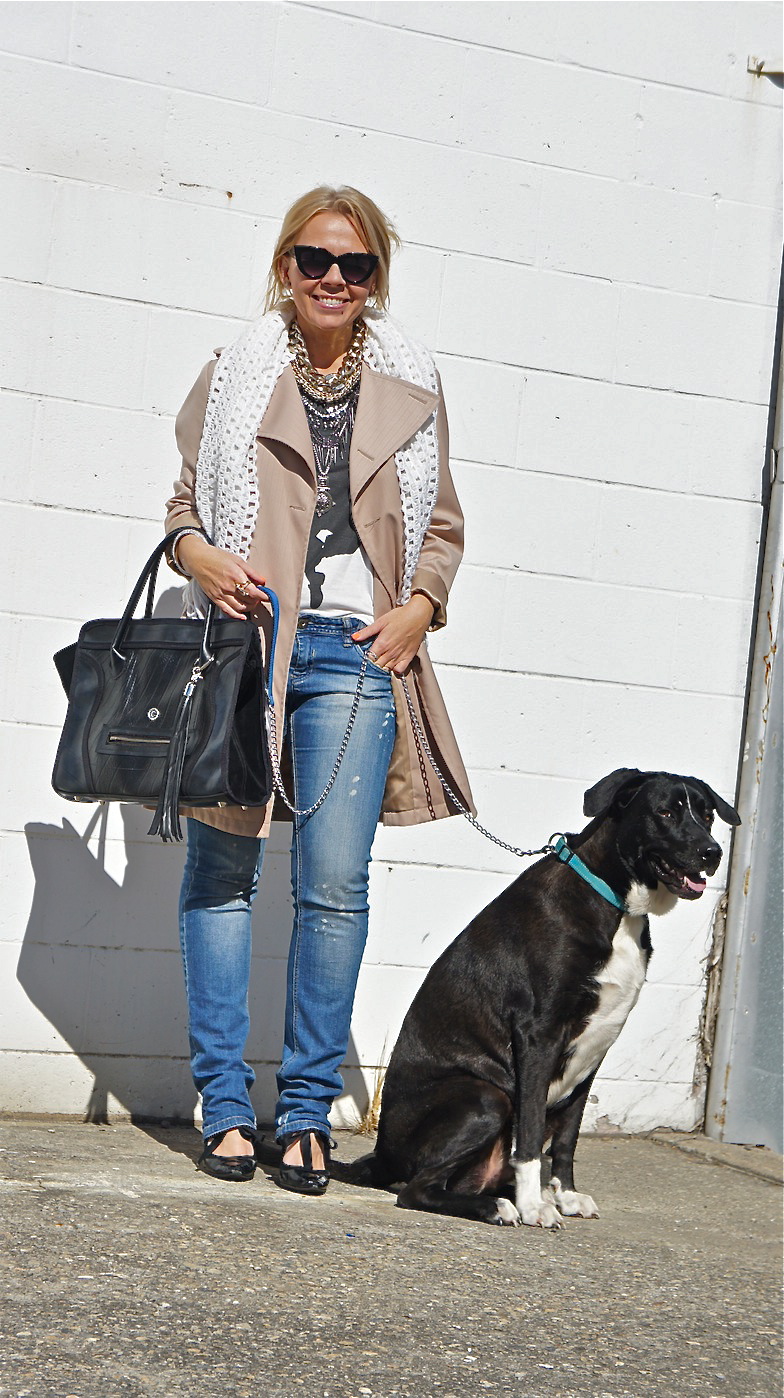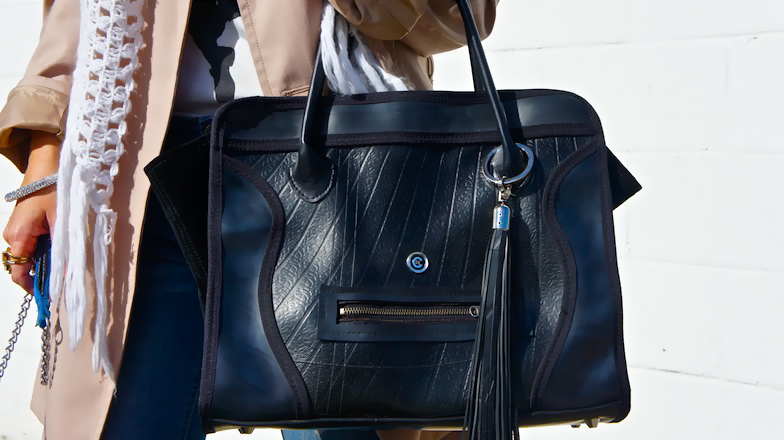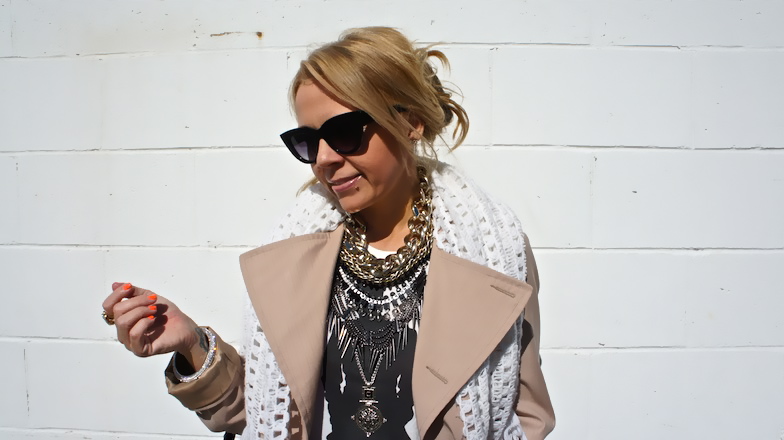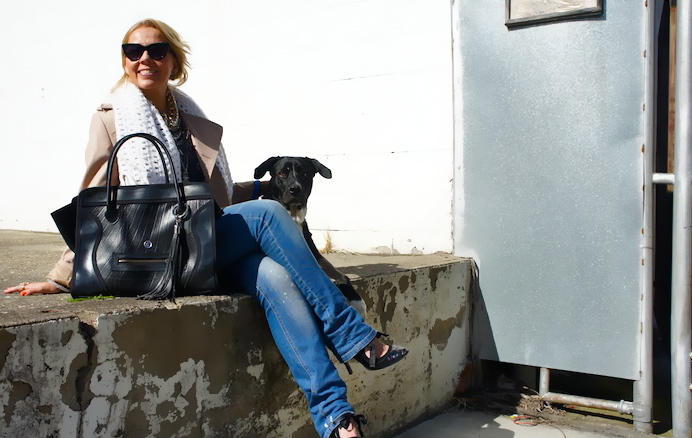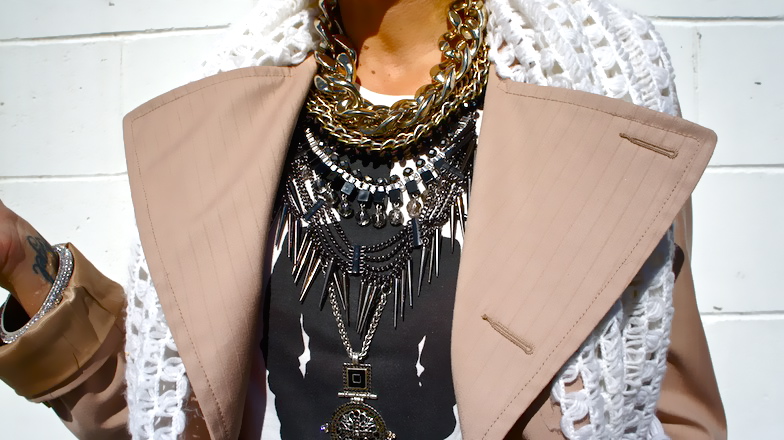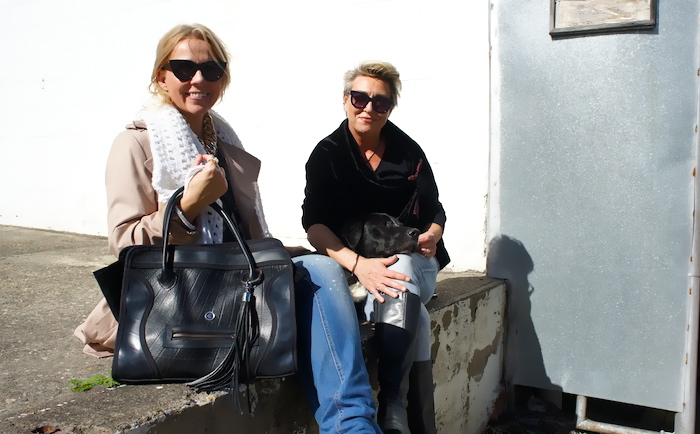 It's always exciting when a gal gets a leg up in life…so you can imagine how gorgeous it must feel when you were once a greasy truck tyre! Yep, formerly just clocking up the k's in the transport industry this lady has made the utterly chic transition to the fashion world and developed a name for herself as the eco 'It' bag nonetheless.
I was super fortunate to e-meet Emma and Sarah from brisbane eco friendly accessories label Crop Design just as I was gearing up [sorry I had to] for my big Fashion Hound + Salvos event in Brisbane…So I set them a challenge. To make a Celine inspired handbag out of discarded tyres. Emma then suggested we use Salvos garments as well, so off she went to a Salvos store and purchased a second hand leather jacket and a suede jacket and this my friends is the result…seriously I am not coping…call me a #Glambulance
Isn't it incredible!
It made the deal even sweeter when Emma delivered the bag – she was a total sweetheart – and she had her Fashion Hound 'Badger' in tow to boot [Yep more transport puns]
Oh and PS my entire outfit is sourced from My Salvos Stores and I made the necklace from 5 discarded pieces.
What's that, second hand can't be chic?
Thanks to Mr Freddy Choo for the pics x