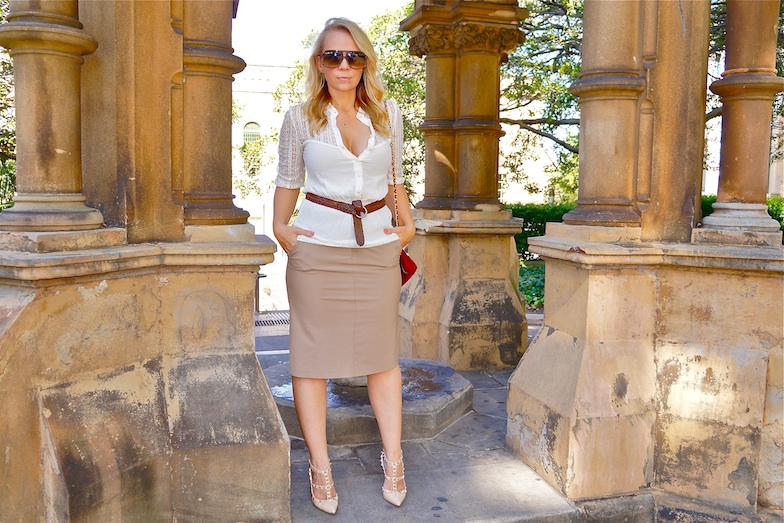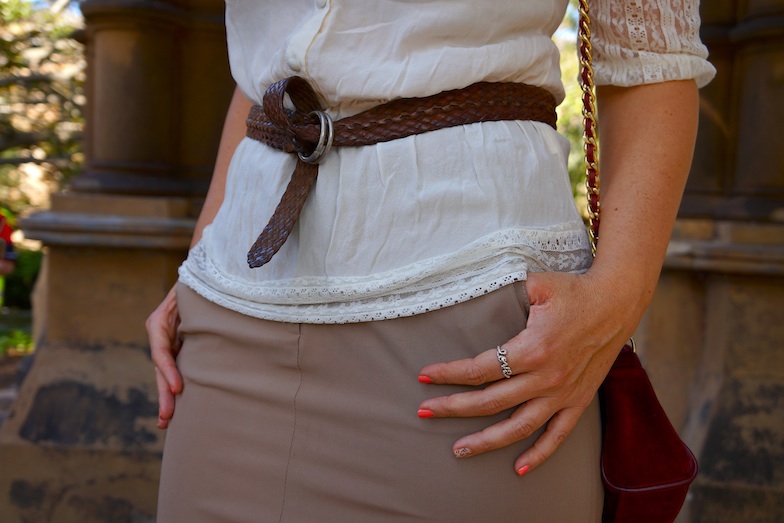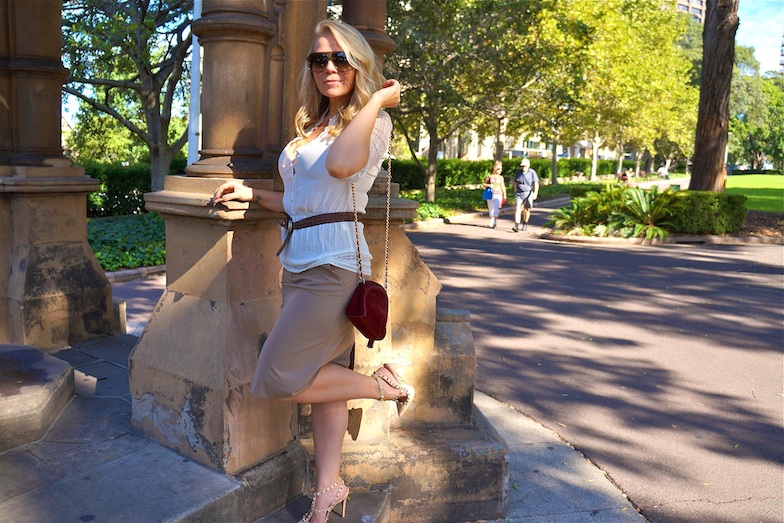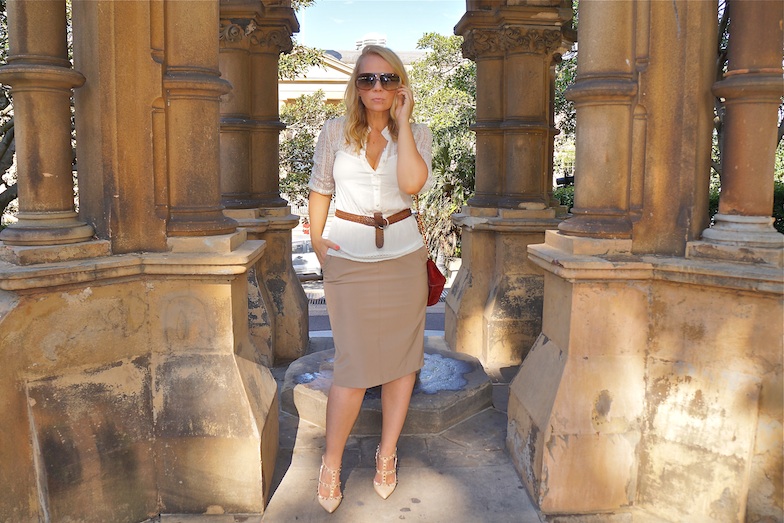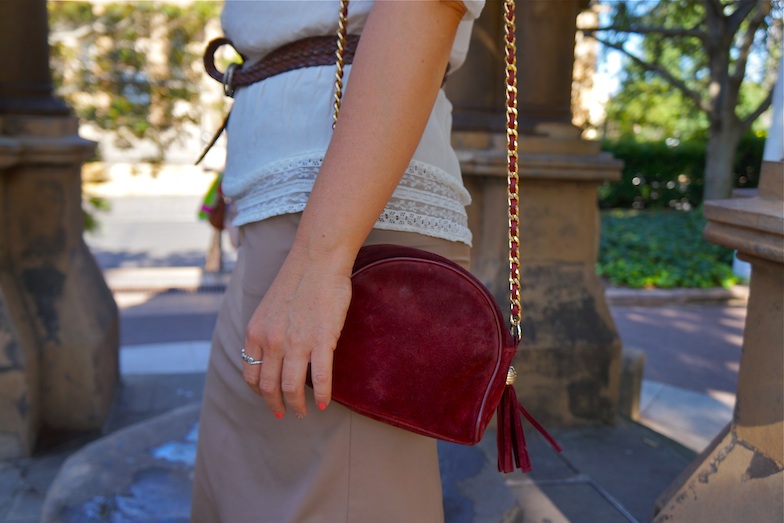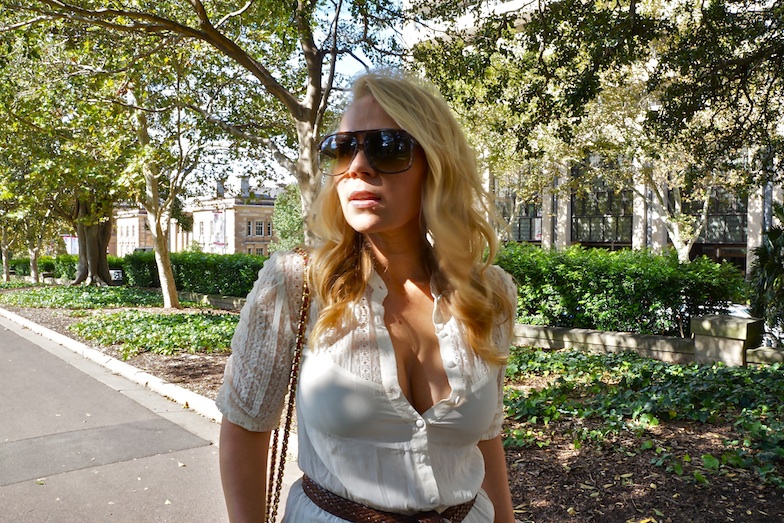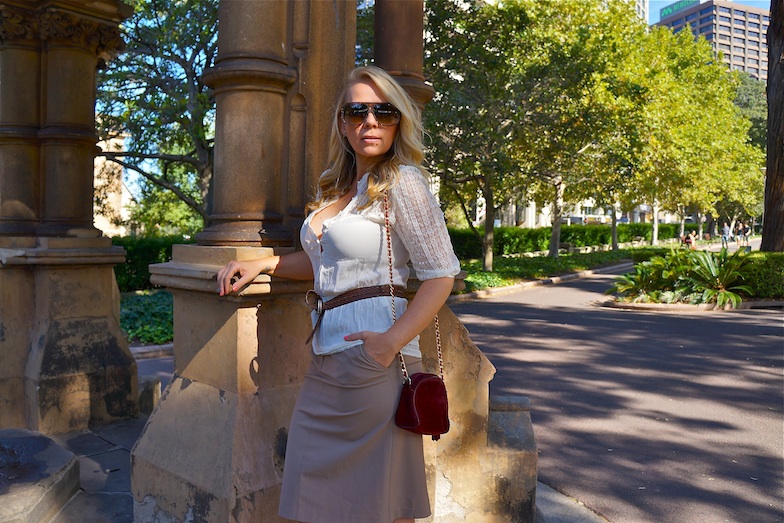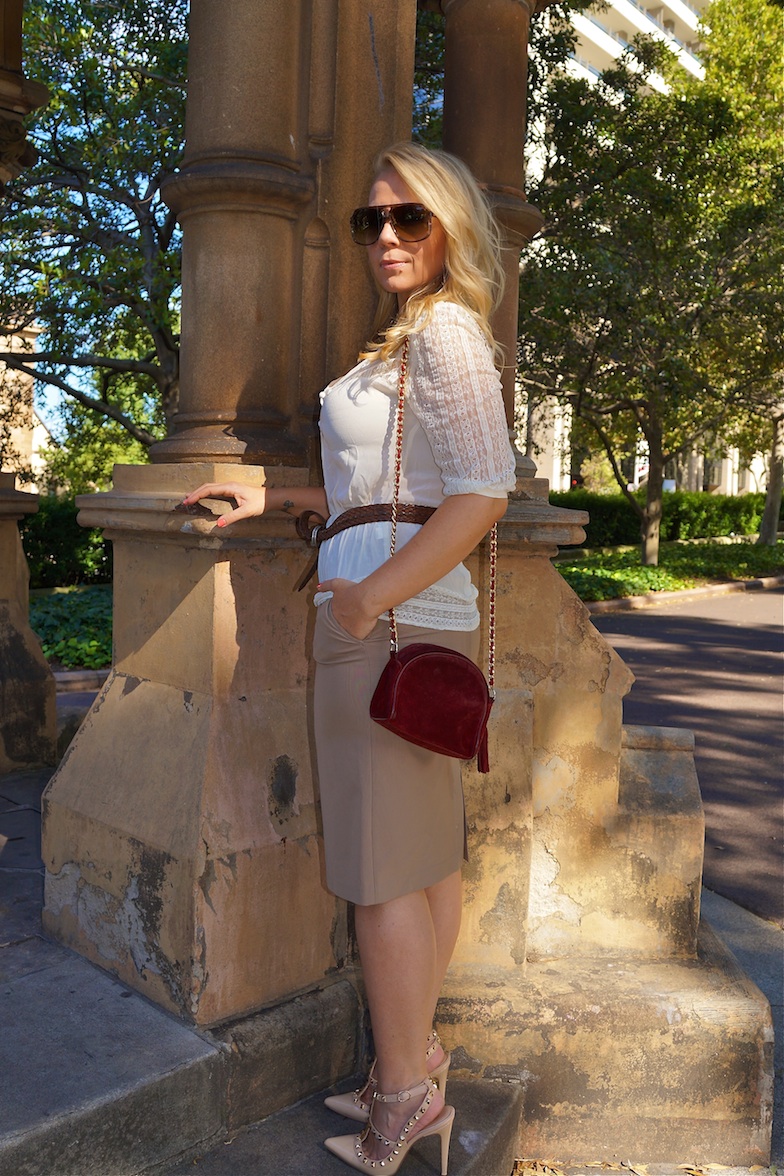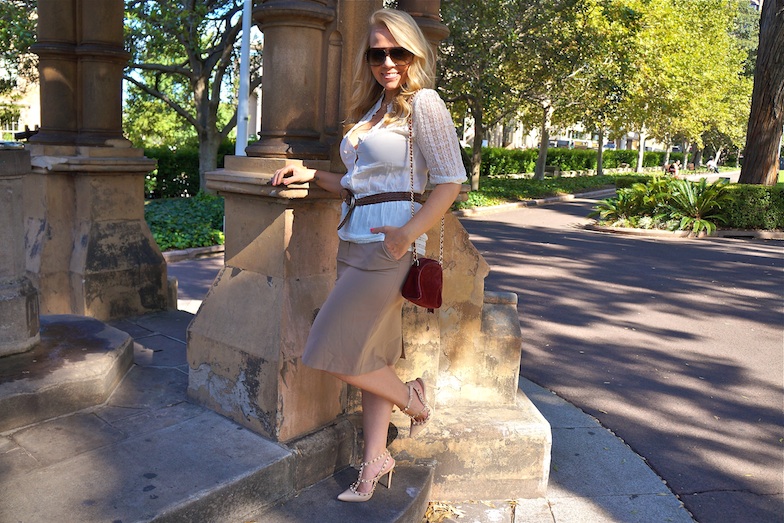 Mother nature may have made me 5'4 but fashion can totally trick you into thinking I am 6 feet tall -ok maybe not that tall 😉 but picking the right pieces can certainly create glorious illusions of length. This one is for all the little ladies out there. Here's how to be
The illusionist.
Tip 1. The pencil skirt is your partner in crime – wear just below the knee and team it with a heel, especially a nude one does wonders for making your legs look like they may have belonged to a giraffe.
Tip 2. The other sneaky trick is the cinched in waist…see how in these pics my waist looks little, my legs are streamlined and my curves are highlighted…fashion genius!
Tip 3. Keeping everything in a subtle tonal palatte with varying textures adds to the eye trickery.
Now the other bonus here is that this entire outfit was thrifted from the Salvation army – so the skirt, belt and lace blouse are under $50
So you can look long, lean and lovely for a lot less
You're welcome!
#FashionHound
Image credit to the lovely Jay Lee from Runway Pooch