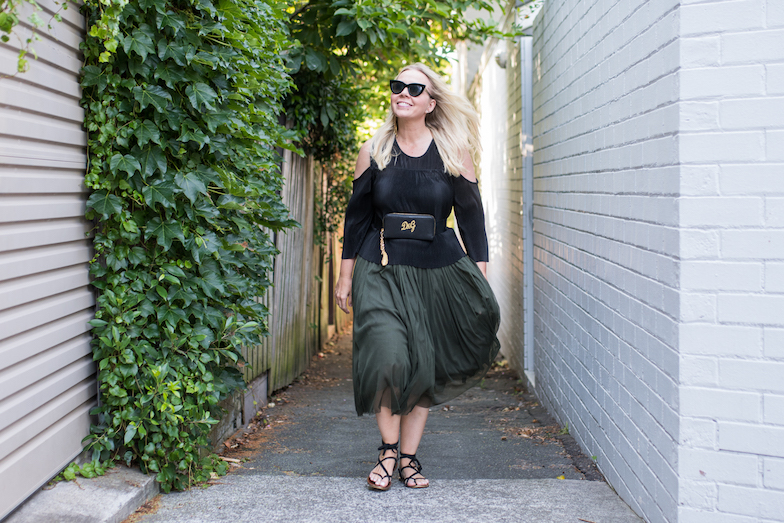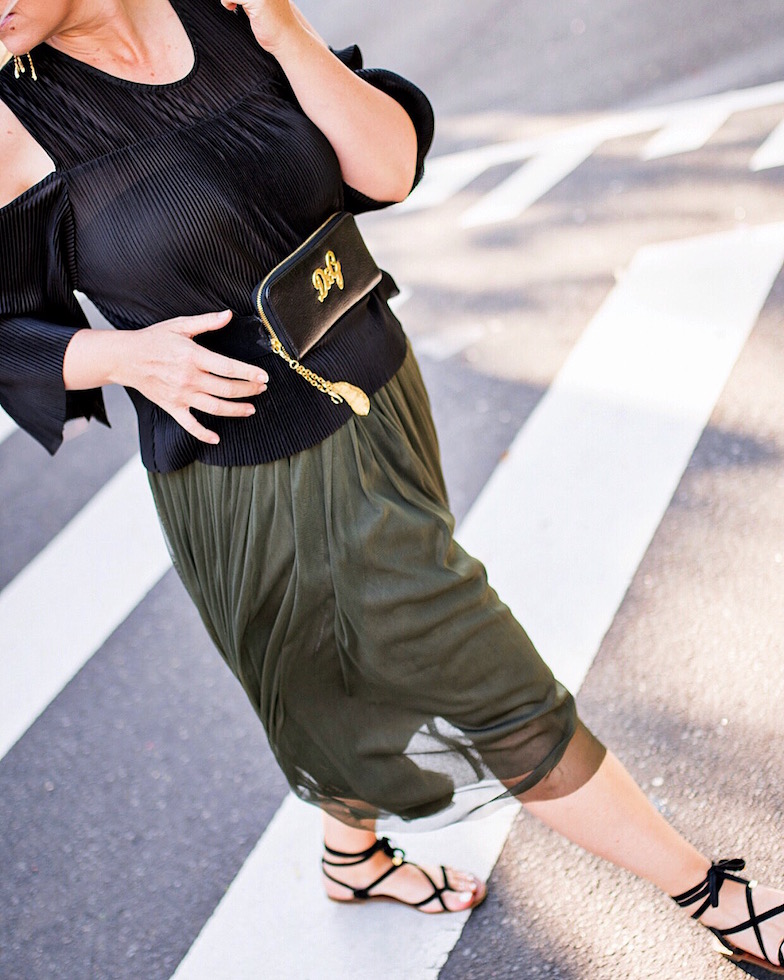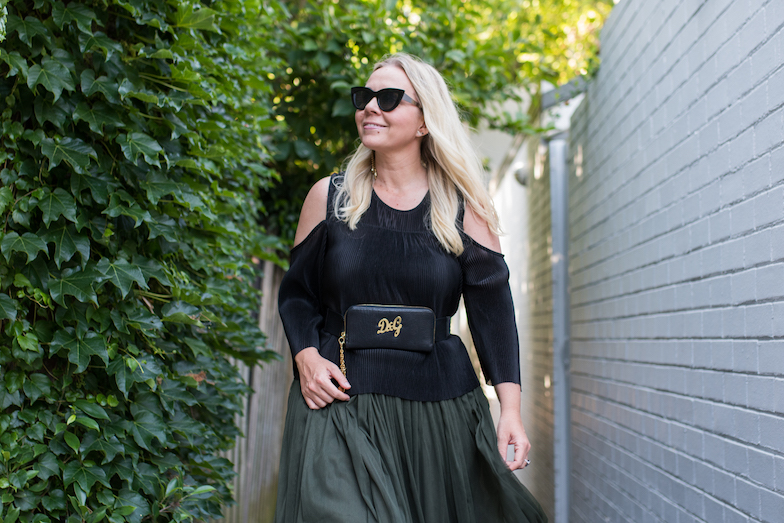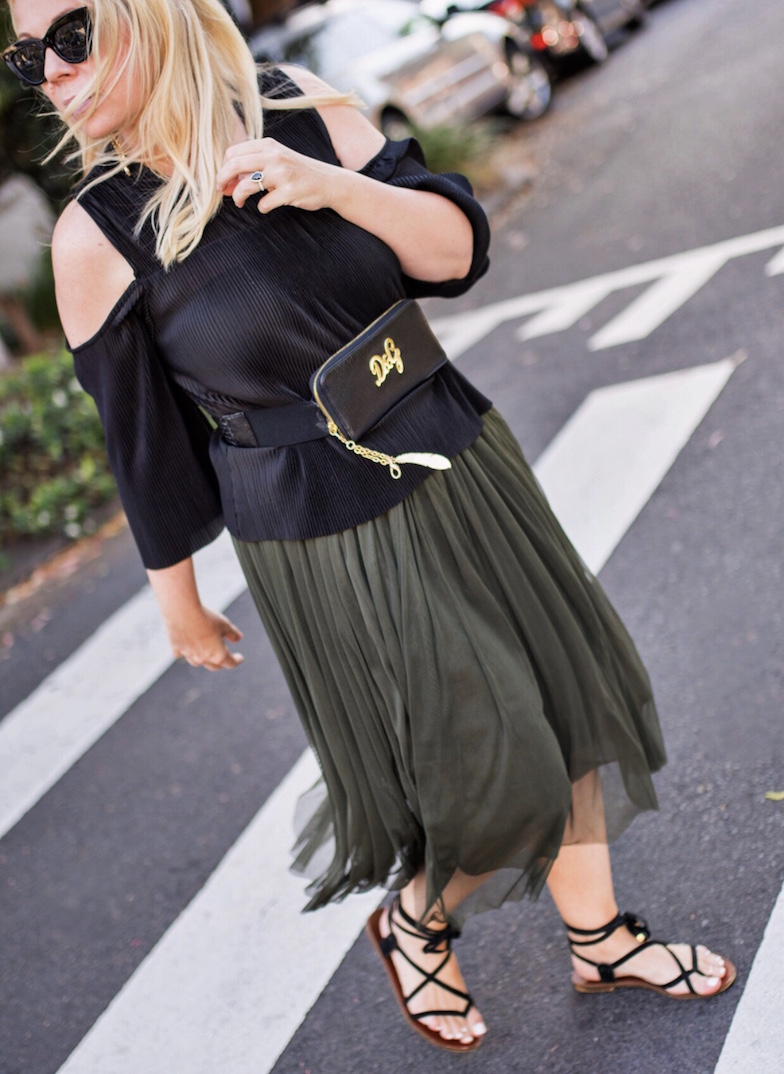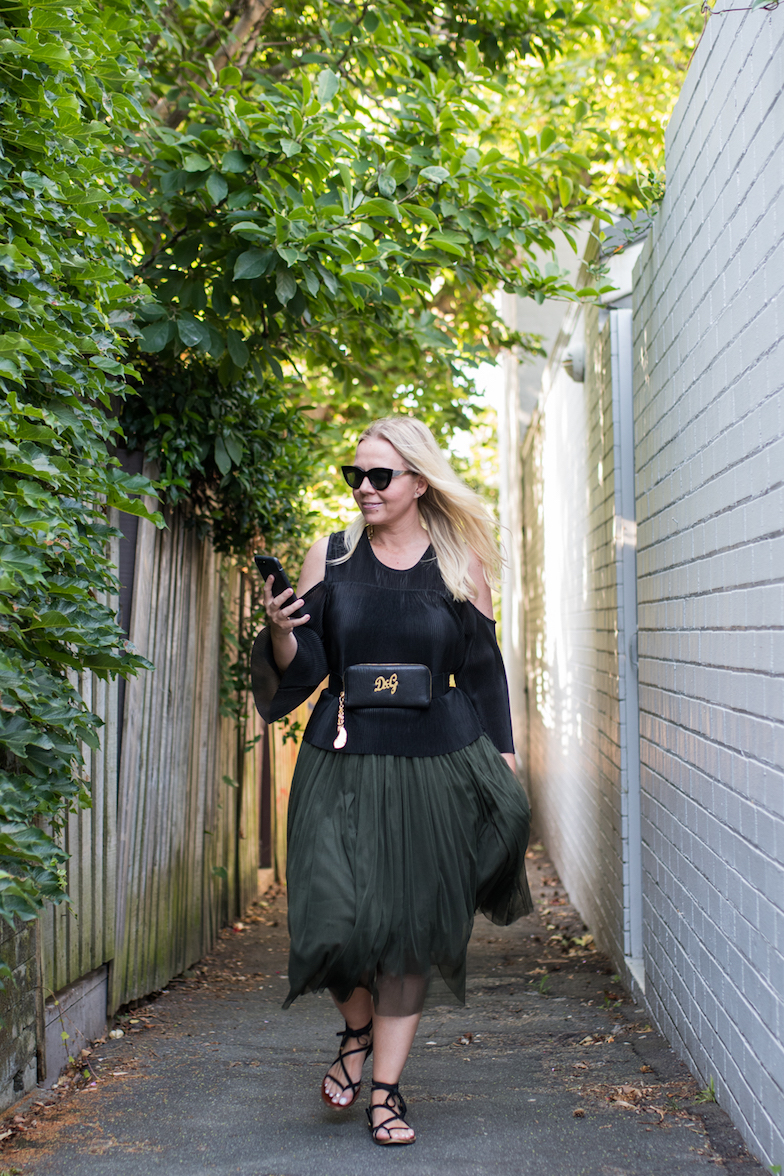 The 90's called…and they want their accessory back…but you know what I'm hands free and really feeling it!
I'm the first to admit the resurgence of the fanny pack definitely freaked me out, I mean I think my eyes are still burning from some of the bad looks from back then, now though it has a chic new edge.
Thanks to designer offerings from Gucci, Dolce, Chanel and co the humble bum bag has been blinged up and bought into a bold new fashion world.
Far from affordable however, I've dreamt up some eco and inexpensive ways to get the look without breaking the bank…one word THRIFT, oh and DIY, ok that's two but hear me out.
I thought about shooting the steps for you, but really its so easy I don't want to insult you because all you need is a glue gun and a keen eye. Here are some simple pointers in the right direction…
Hunt around your local thrift store for wallets, small clutches, even plain cosmetic pouches that have a nice look to them – leather, patent or transparent is another big trend. I found this faux D&G wallet for a fiver.
Next hit the belt rack and look for one which matches your wallet/pouch find – I used a stretchy belt for this bum bag but you could also select a nice leather belt or even a belt with a luxe stripe or pattern. Just keep it chic
Embellishment is the key to making your piece look designer – gold hardware in particular will give it that high end feel. Look for earrings, necklaces, charms and trinkets that could be deconstructed then reconstructed on your DIY piece.
Grab your craft weapon (also see glue gun) and craft it together. Put a strip of hot glue on the belt and attach the bag part – remember you will be wearing the buckle at the back now!
Then it's time to be creative – work out how the bling you've found can be placed to embellish and add that extra expensive feel. My Tip: The right earring could be used on the front of your bum bag to replicate a logo feel, you will just need to snip off the clasp with some pliers. Check out one of my recent posts designer DIY linked above for inspo.  Have fun being hands free!!