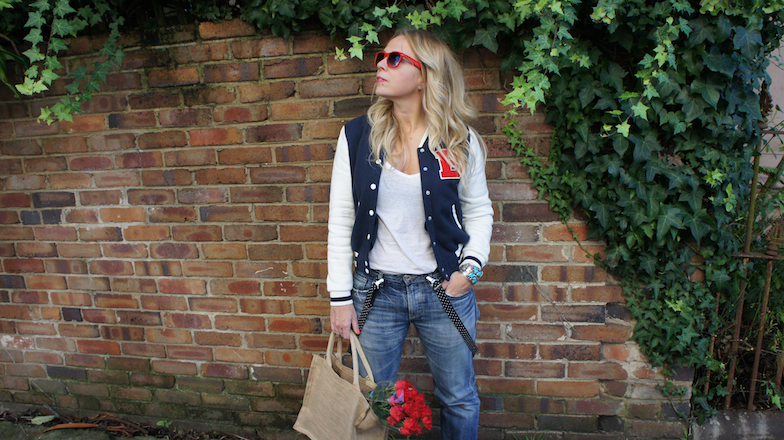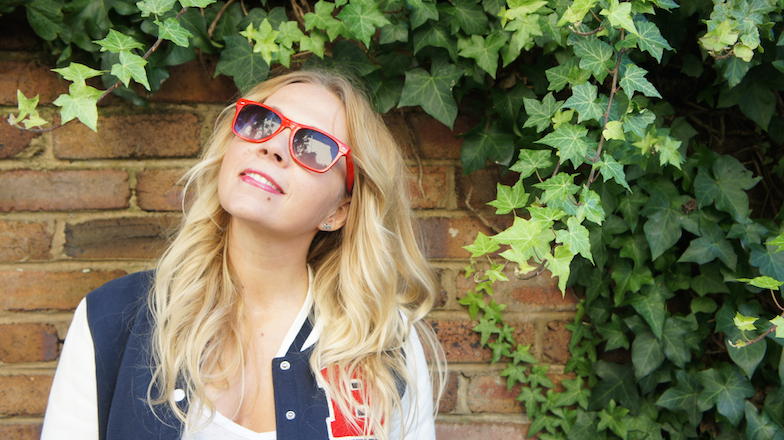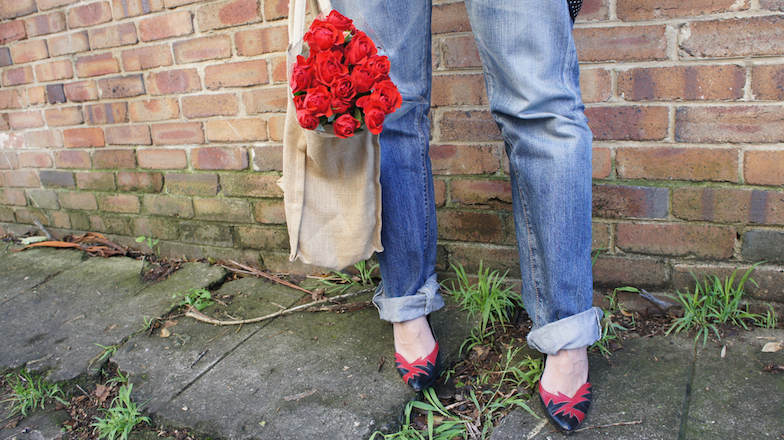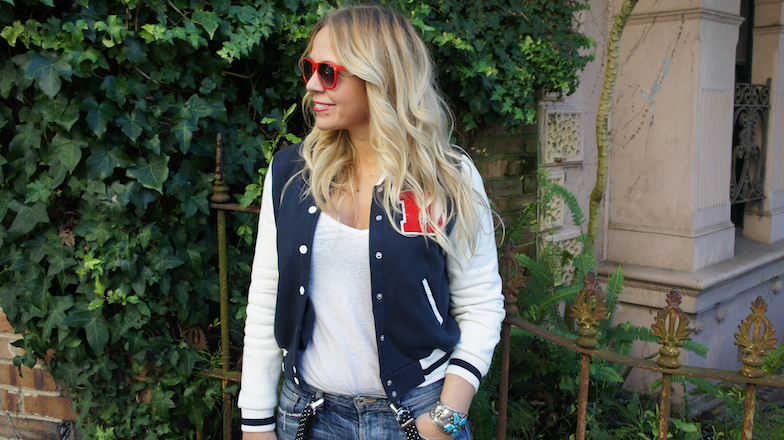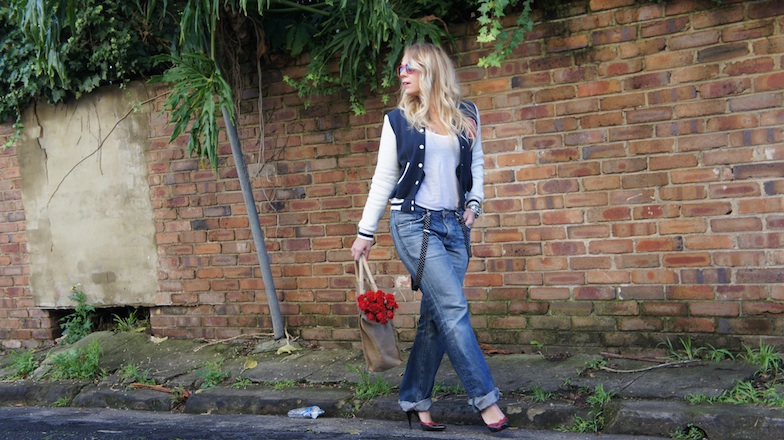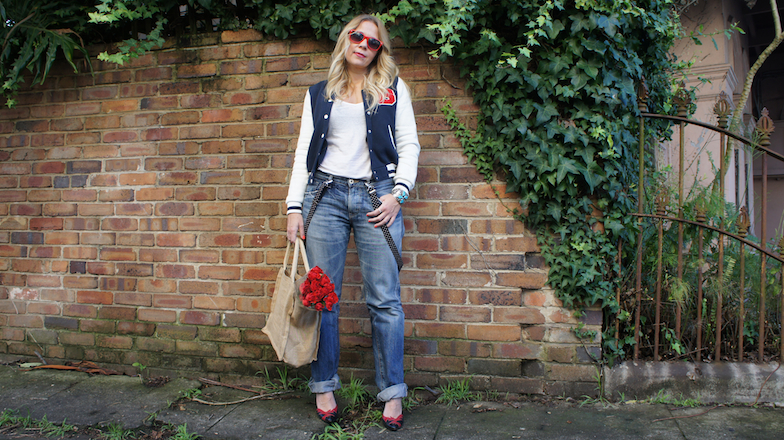 In my beloved big apple today is the 4th of July but I also like to think of it as the 4th of Fashion. It is after all day that bought freedom and independence to the great nation and no doubt about it fashion allows me to be free everyday, say what I want to say and most importantly in the Fashion Hound way [And damn straight I'll make it rhyme too if I want to]
Let's talk fashion -cause that's what we are here for no! Well I'm always a sucker for a little slice of the collegiate…cool preppy American high school bomber jackets [I found this one in a thrift store for $10!] however I like to team mine with some interesting injections. Enter mens jeans and braces [also thrifted for $5 each] some vintage heels, a shade of red via my $7 thrifted sunnies and one of my prized possessions – a vintage navajo cuff from a favorite store in NYC.
Being an independent fashion girl it is also my prerogative to buy myself some red roses if it so takes my fancy…especially because I was just awarded my American Visa! See you soon New York City…Viva la Fashion freedom!
Love Faye x
Photos by Secret Diary of a Tall Girl