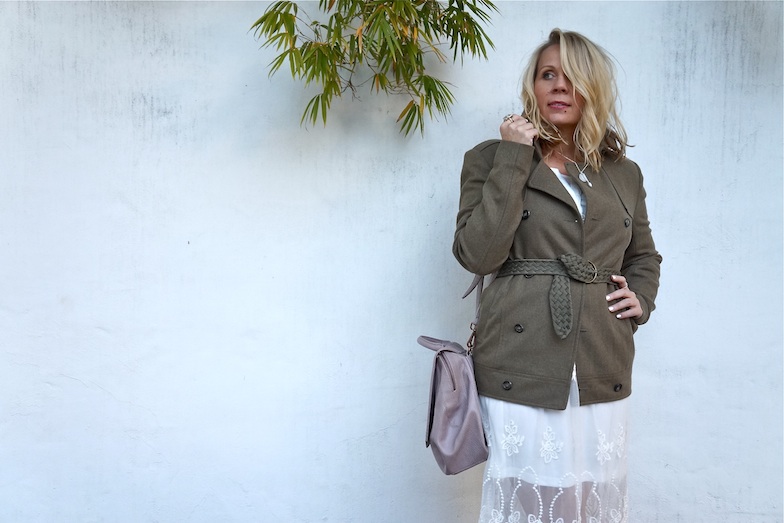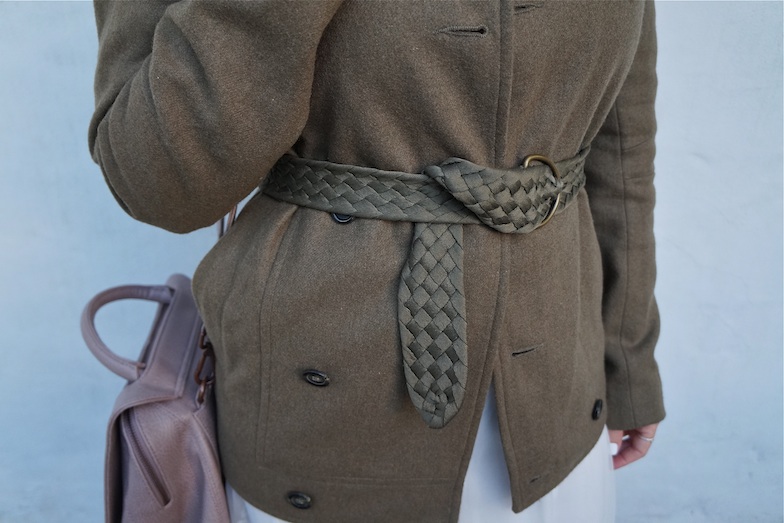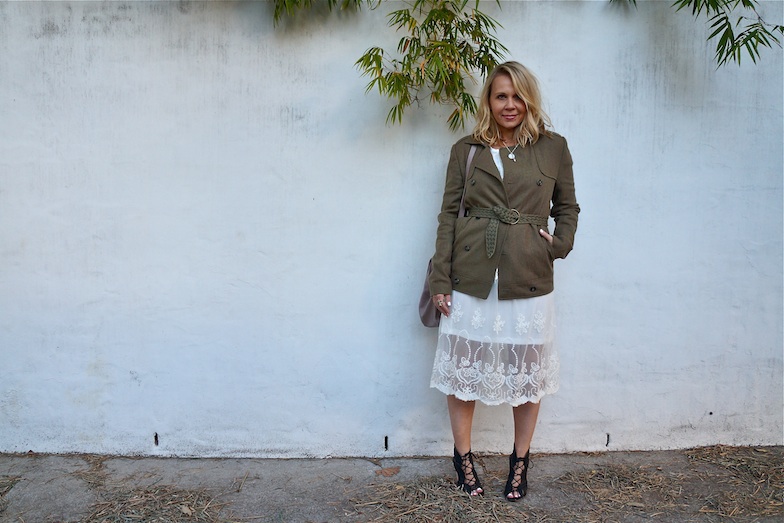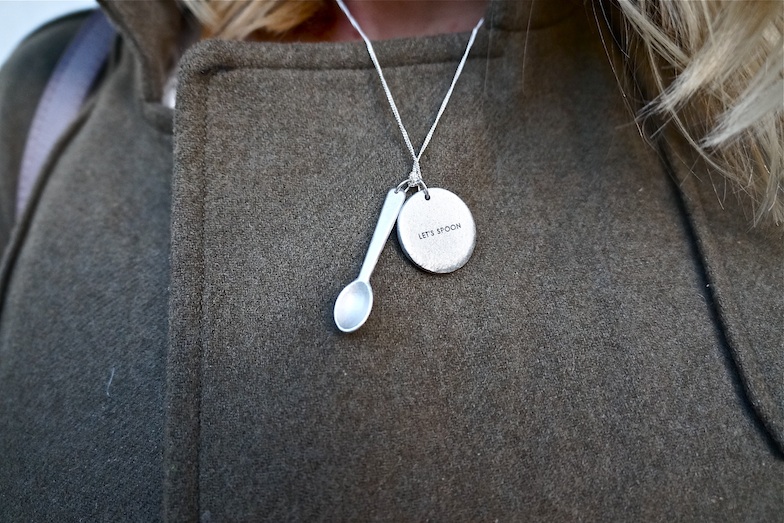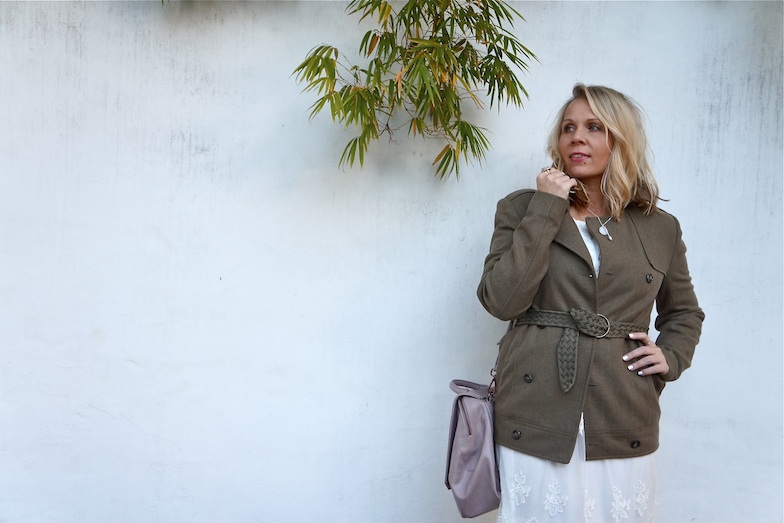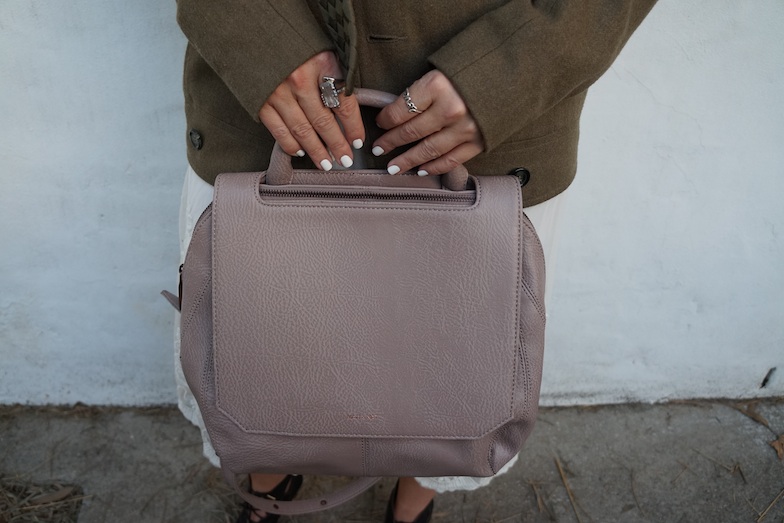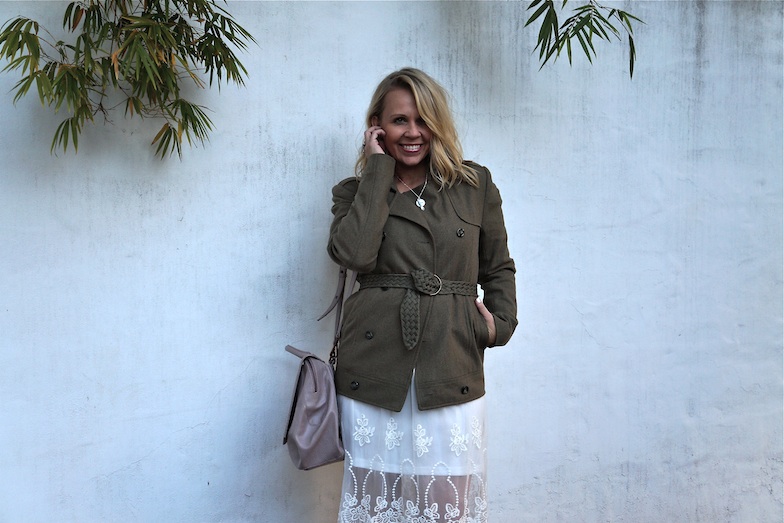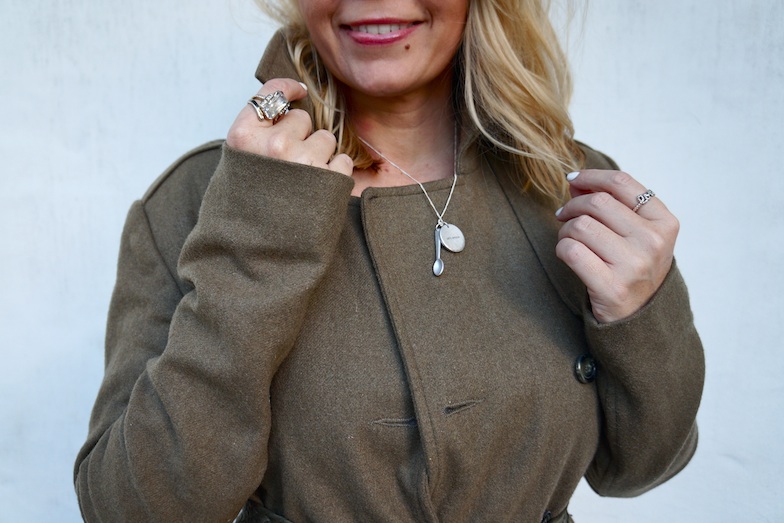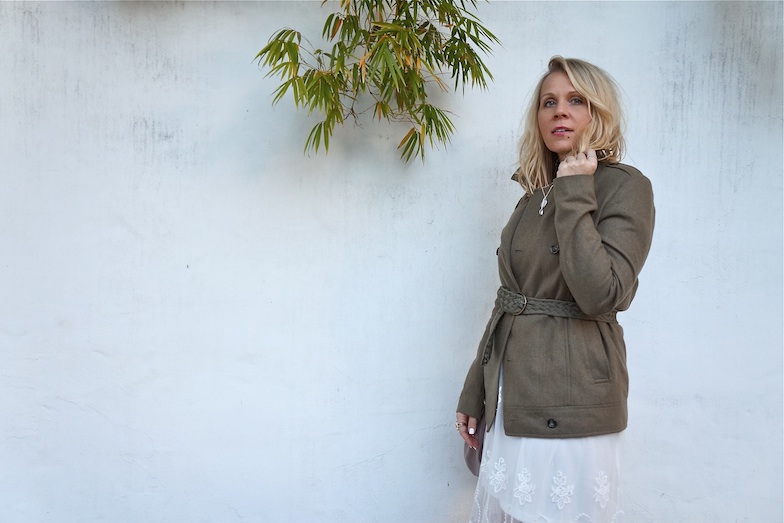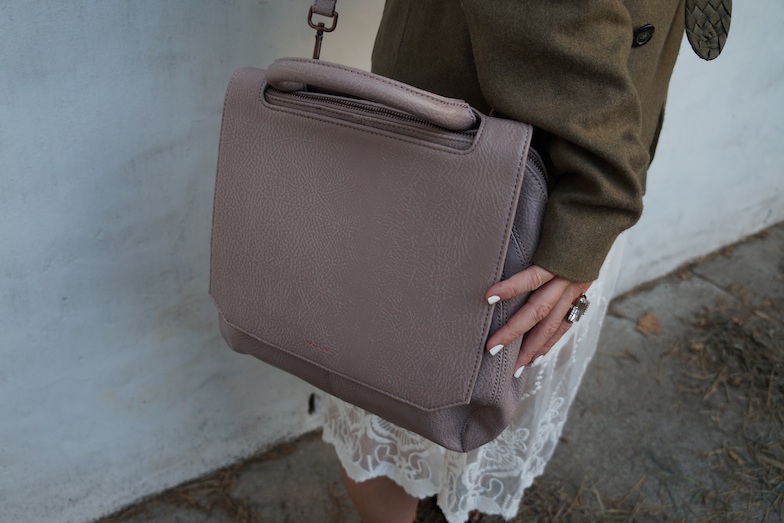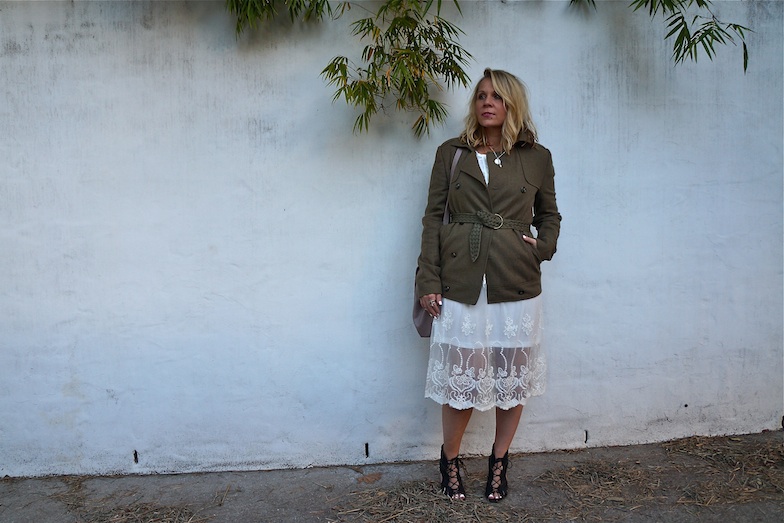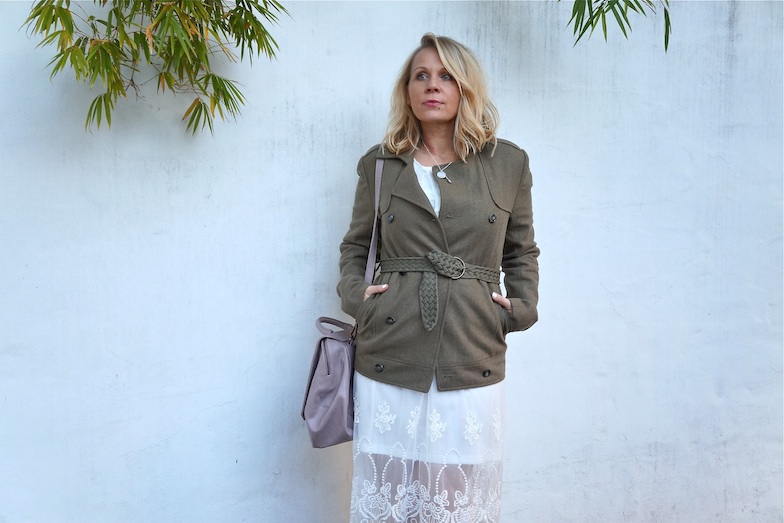 In the fashion battle of man versus woman I've decided many moons ago to give up the fight and marry the two together.
I'm all about style dichotomy…denim with dazzle, a slashed tee under a structured jacket, a lace dress with military khaki. When one piece is delicate and diaphanous it looks so cool with something hardy and rugged. Why is that? I have no idea, I just wear it!
This thrifted lace dress is super pretty but I love how contrasted she looks with this men's army jacket-both from The Salvation Army Salvos Stores. A tank girl of sorts!
The accessories…oh my let's talk about the accessories…apart from the fact that they match in perfectly with my fashion story they are sustainable. The Matt&Natt satchel is vegan and the inside is made from 100% recycled plastic bottles. The 'Let's Spoon' necklace is not only cheeky (I mean really it could have asked me out to dinner first!) but it's also derived from recycled bomb shell-made by artisans in Laos from the Vietnam War era. How incredibly cool is that.
Peace out man
#FashionHound
Thanks to Oranges Oranges for playing with me on this post-head to their website to find these sustainable goodies featured and plenty more!
And big love to Jay and Noodle for the pics xx