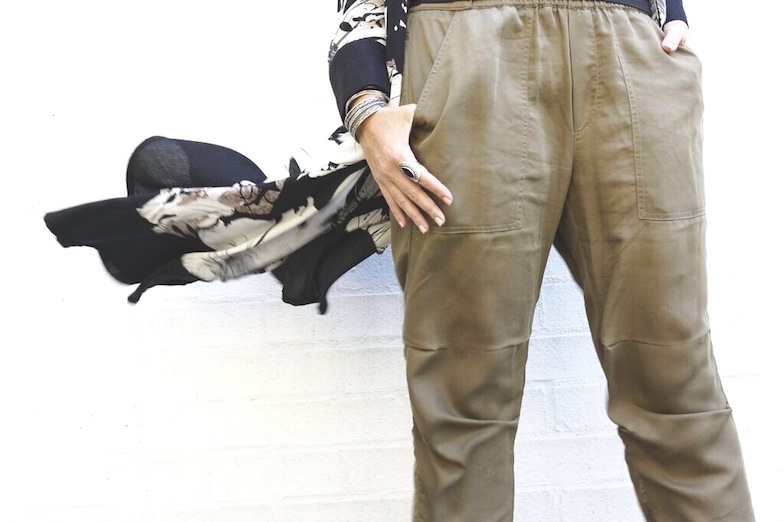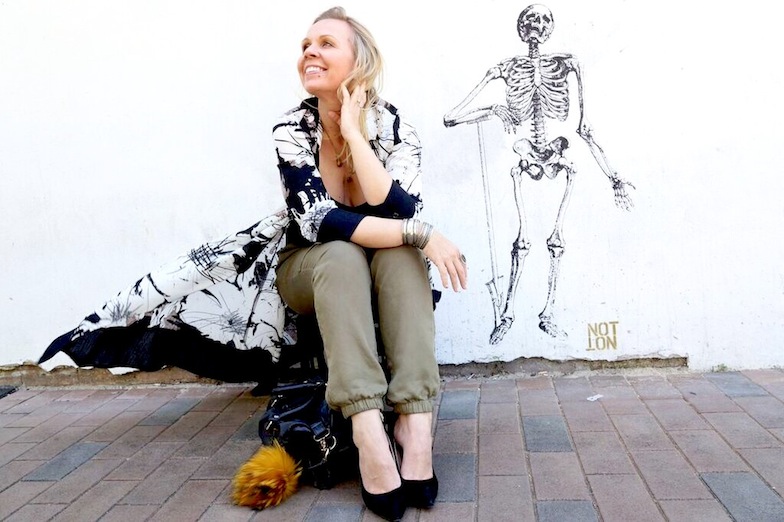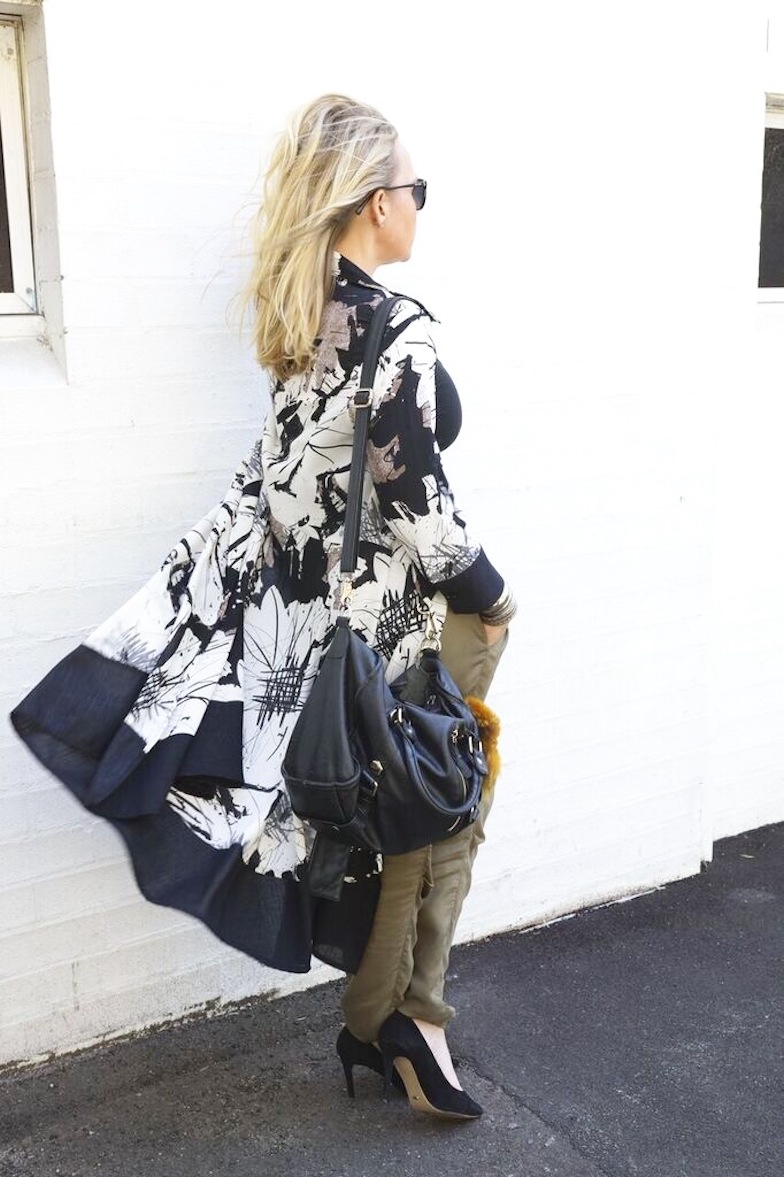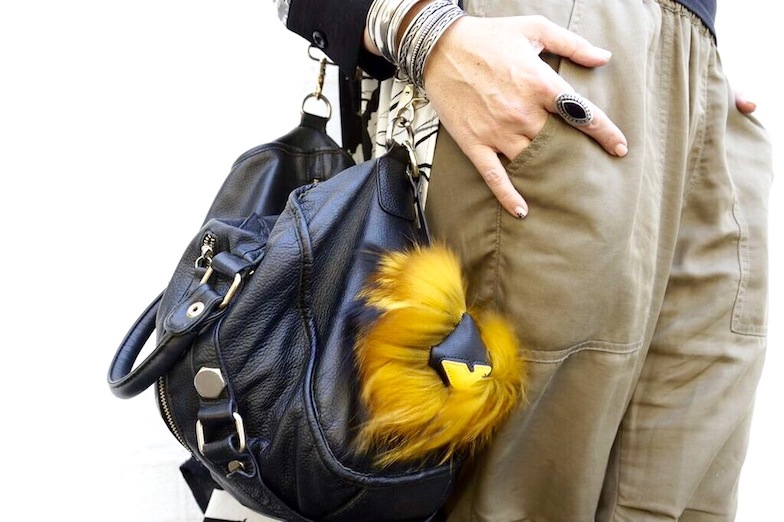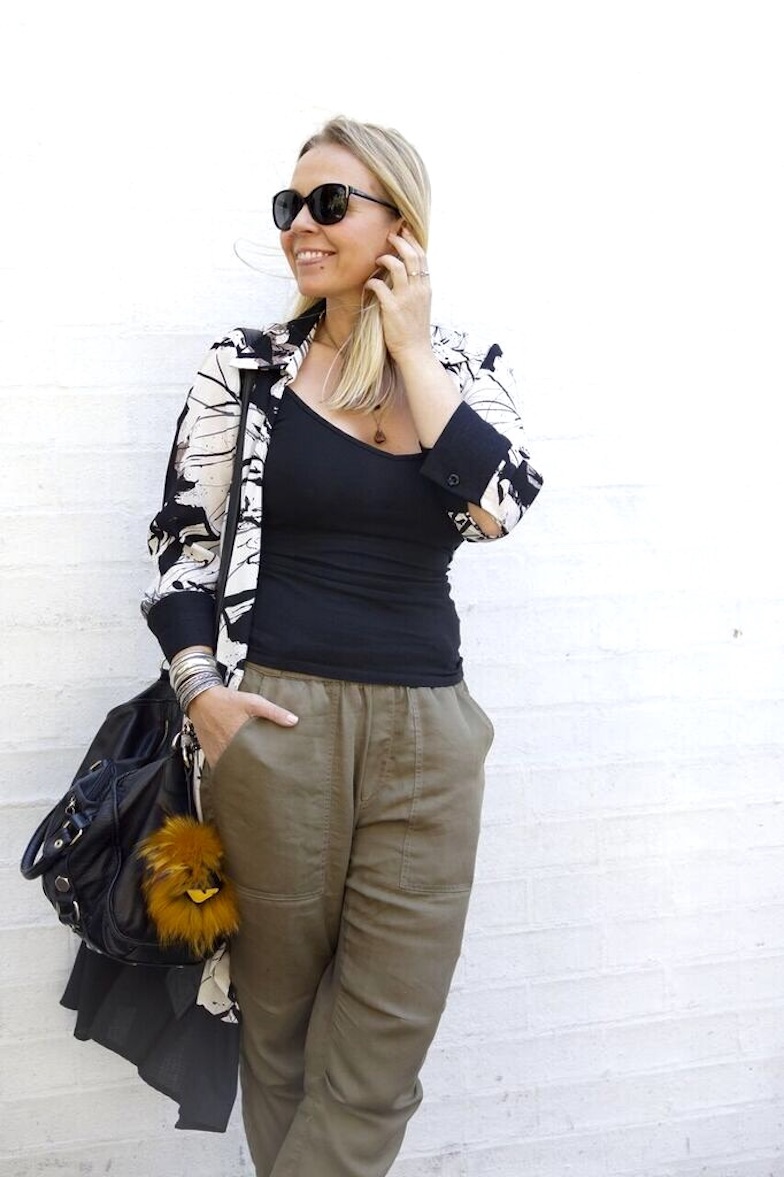 Is it just me or do you feel really cool when you wear a cape!? As if you have fashion super powers or that if you wanted to you could totally break into a Stevie Nicks track. I think they look amazing in unexpected ways, like over casual cargo pants with heels – or ripped denim and a strappy sandal, a style dichotomy my friends.
One of the things I've learnt with my job is to never discount a garmet based on the label or look and that alot of the somewhat frumpy or over the top pieces are actually incredible reworked in other ways.
Take this old dress new look. As a frock it felt outdated to me, but the fabric and drape is gorgeous. It has a japanese artwork appearance of sorts and on a windy day I swear I could almost fly!
Second hand stores are filled with stunning vintage dresses that are just waiting to dance once more. Think outside the box and create your own one of kind cool.
#FashionHound
Images by Anna Dufour
Clothes and accessories sourced from My Salvos Stores | Khaki Pants Witchery | Prada sunglasses – found on the side of the road! Hello gift from the fashion gods!
Bag Bug charm found on my travels in Bangkok