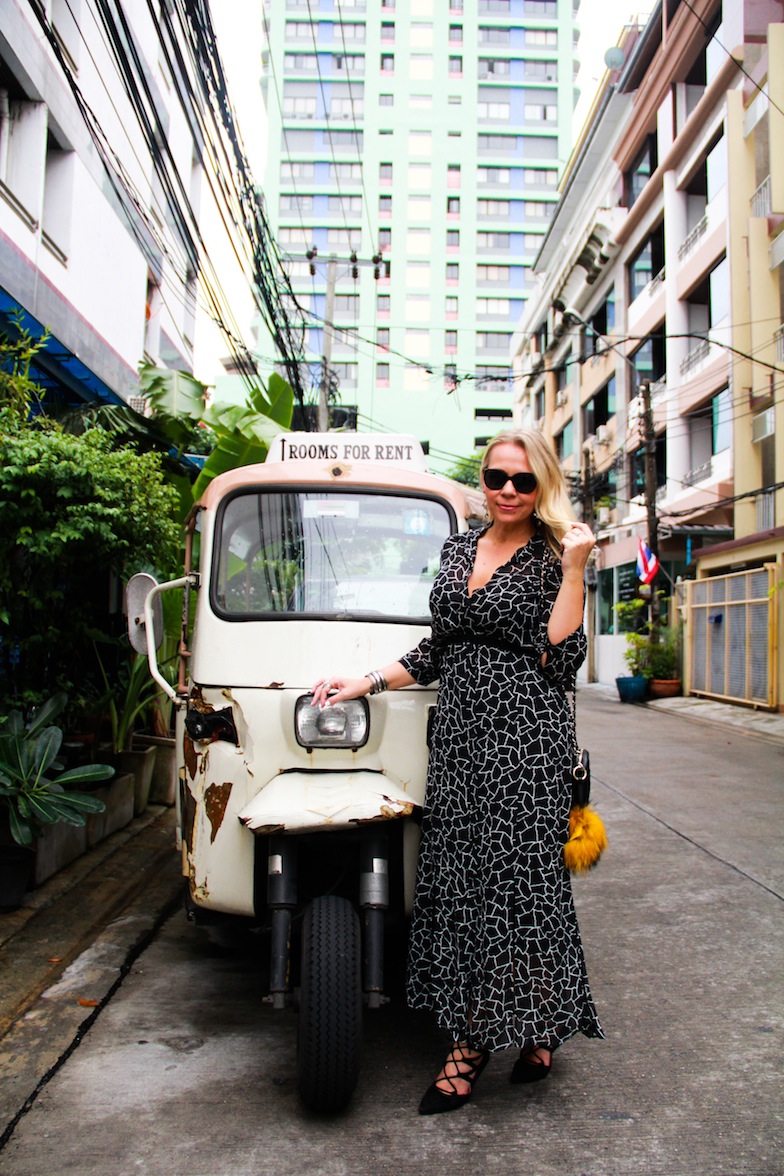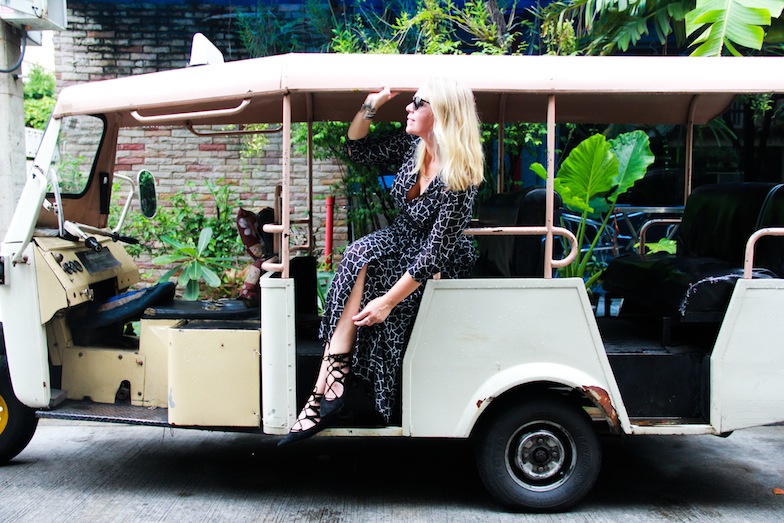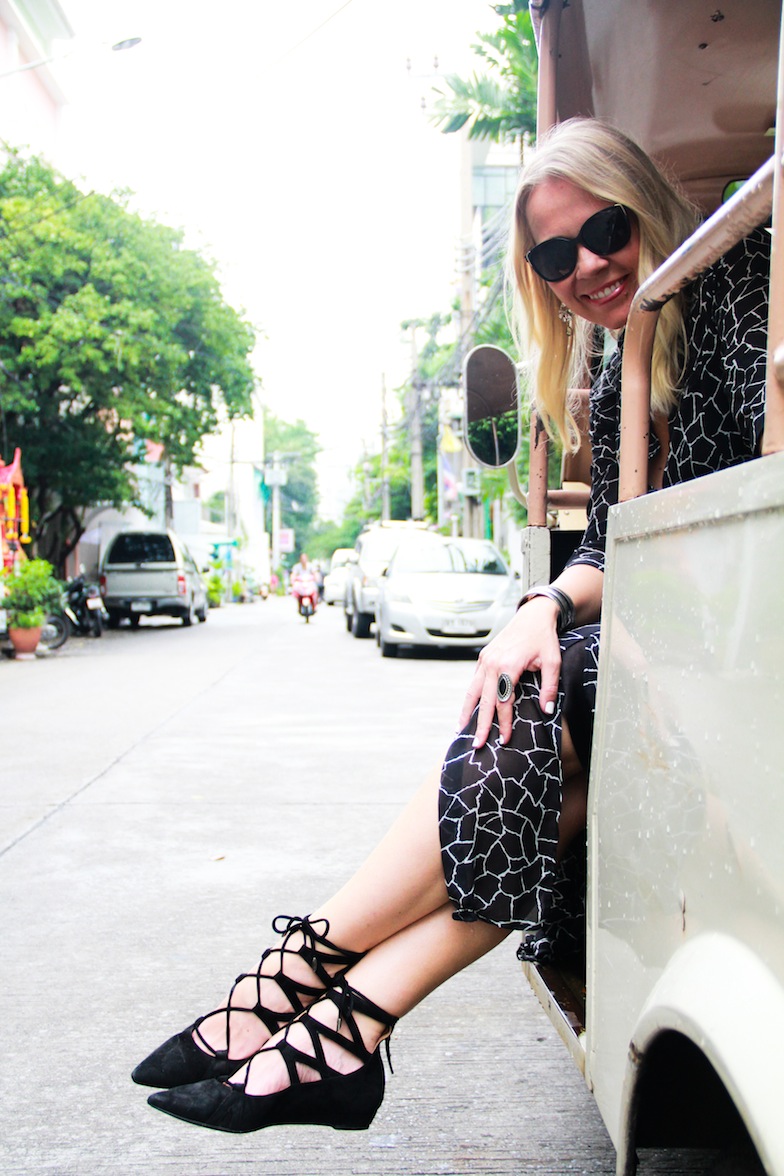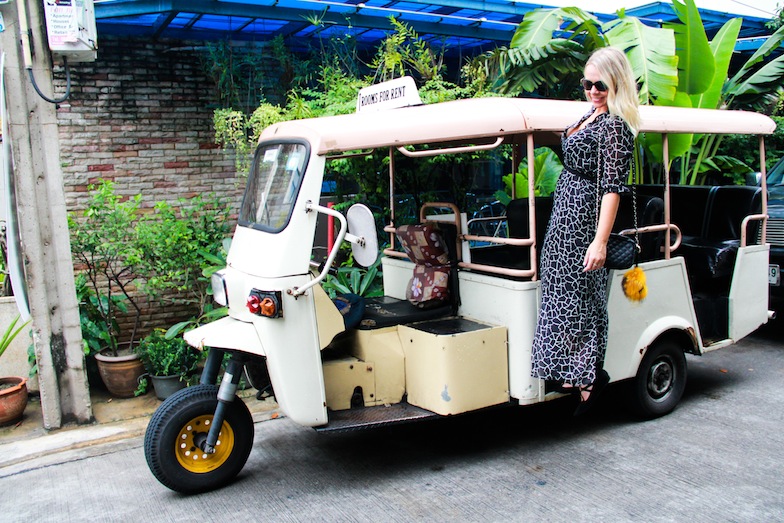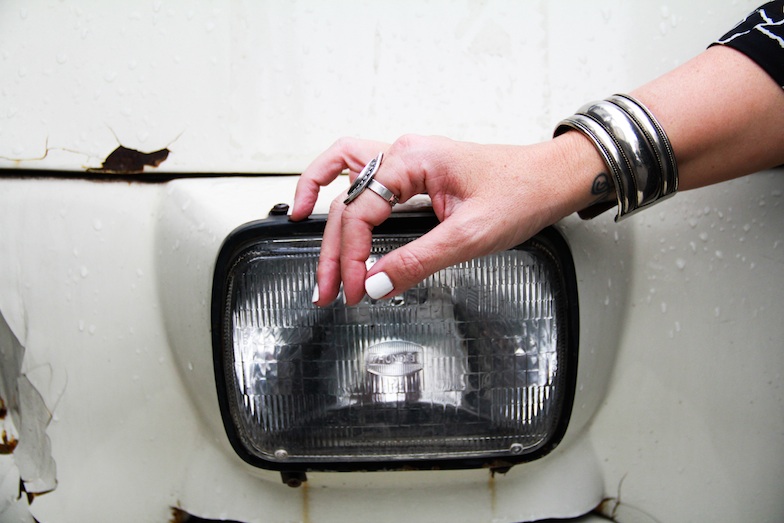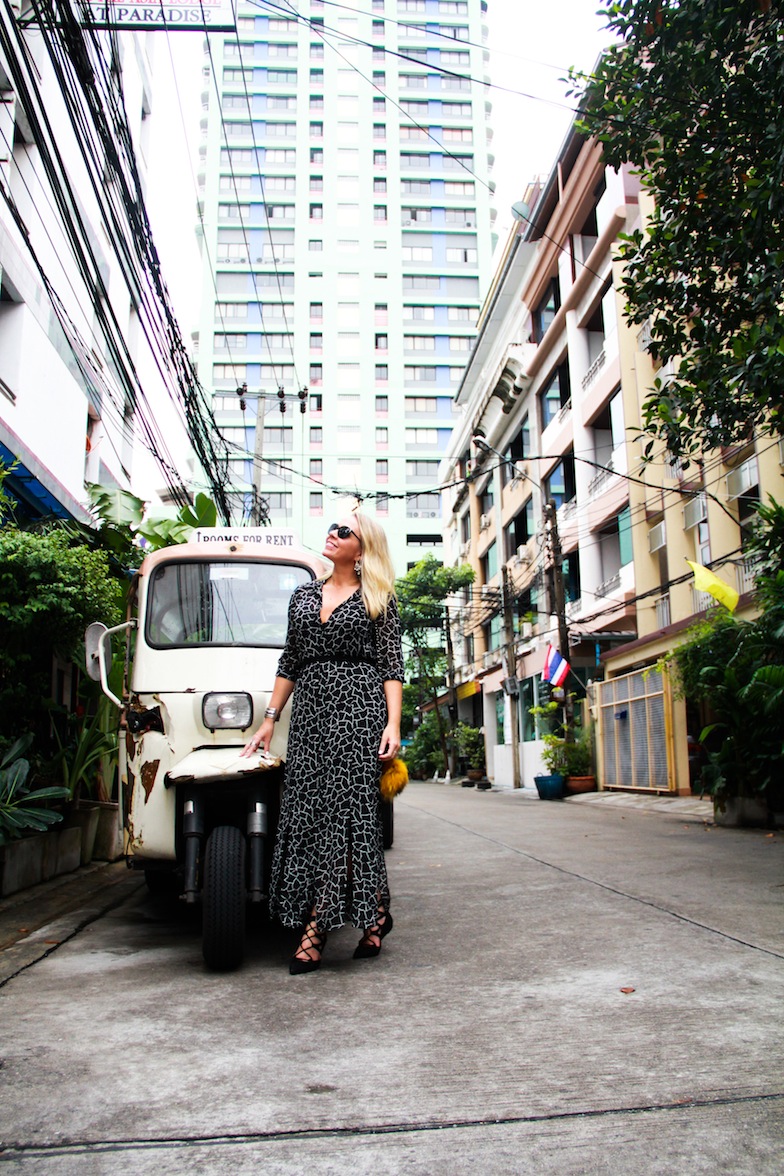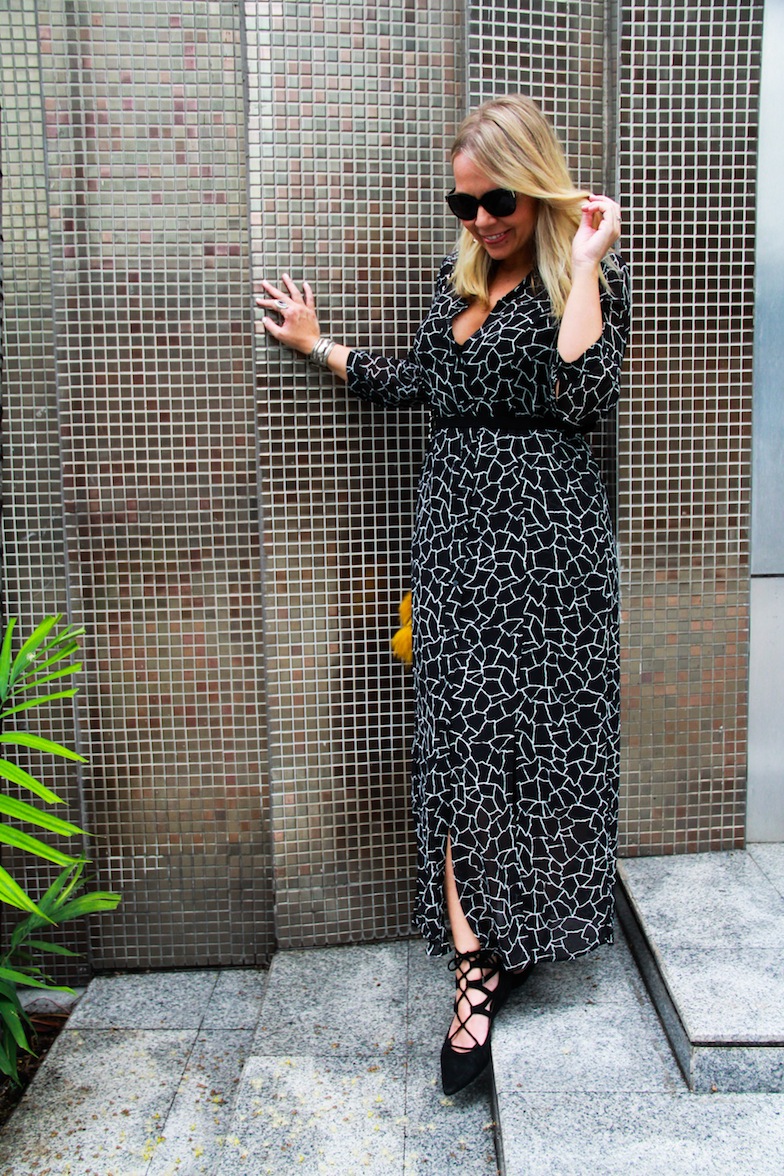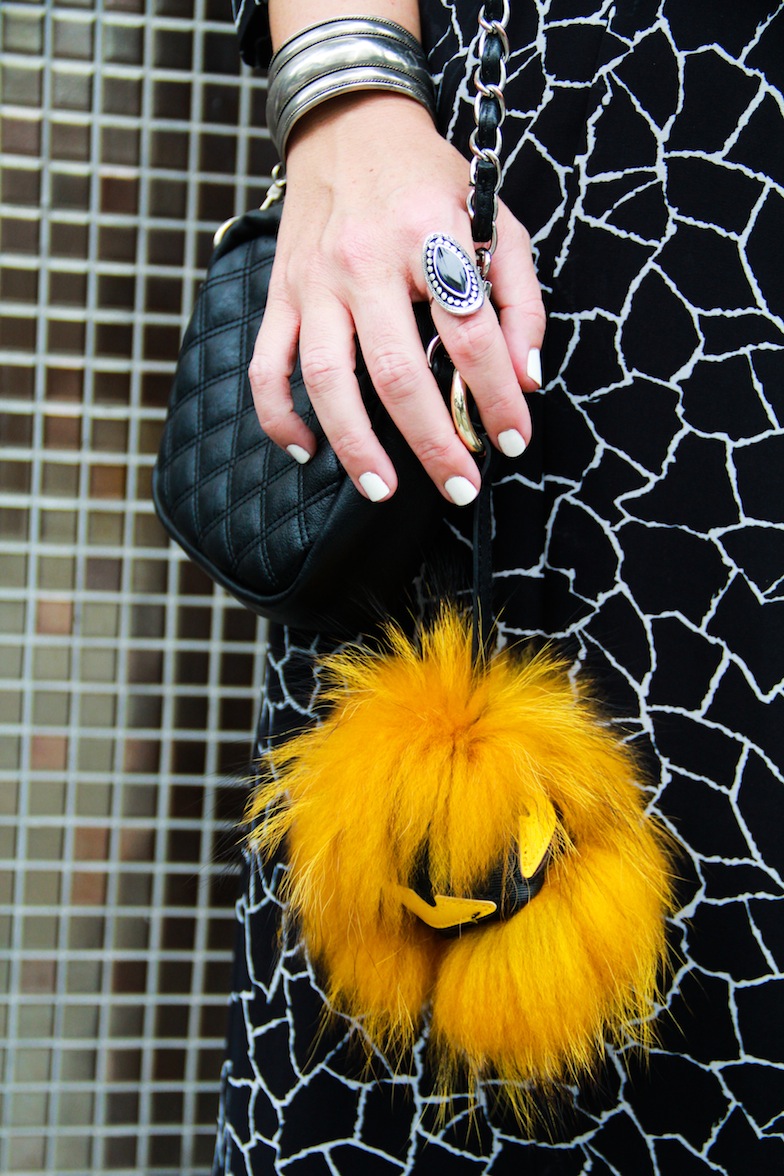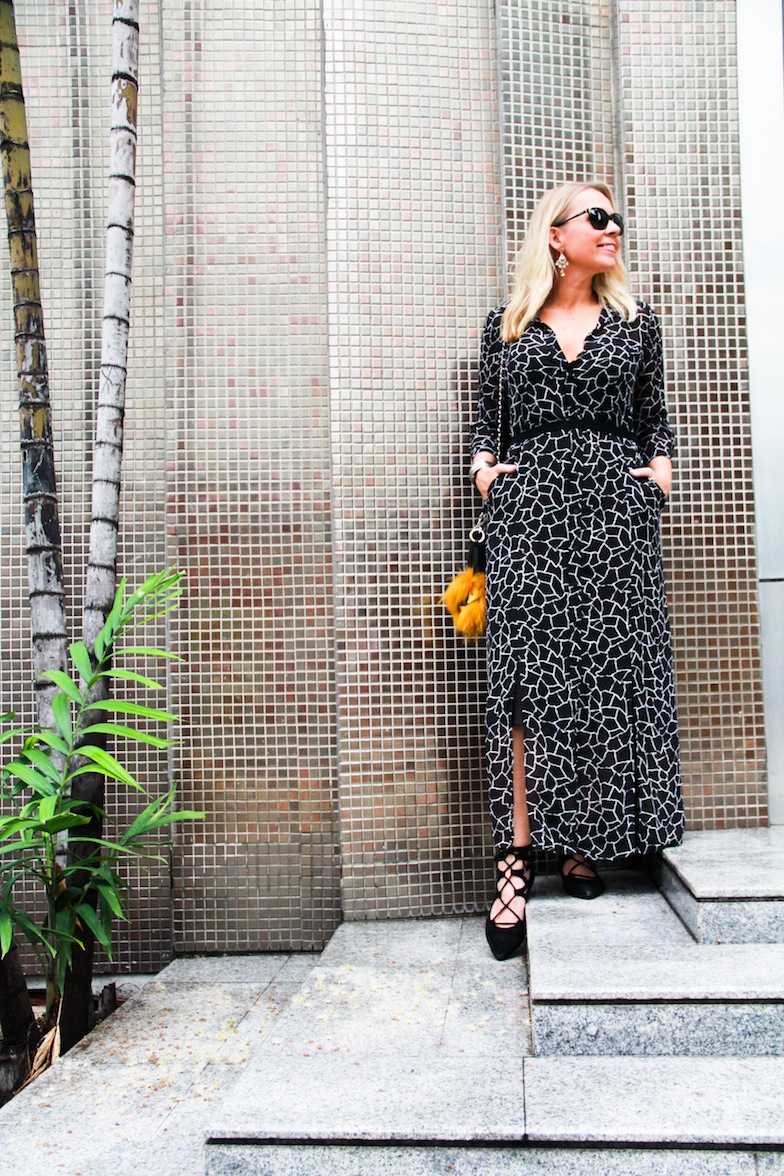 When Shakespere penned 'How do I love thee? Let me count the ways' its quite possible that [In my fashion fantasy] he was talking about this dress.
It cost me $10 – thrifted from Salvos Stores in Sydney [The Minchinbury store has some seriously great stuff]
It doesn't crease, ever
It is super lightweight, making it the perfect travel companion especially when dealing with Bangkok temperatures and jumping in and out of Tuk Tuks around this buzzing and burning hot city.
It's versatile – looks great with a belt and flats or heels, or as a cape over a singlet and jeans. You could even tuck it into another lightweight skirt or jeans and wear it as a shirt.
It's very like a DVF dress – the print and the cut really reminds me of the designers aesthetic
You are dressed in a second and you look $$$$
The style is so good, it will become a template for me to have replicas made in different colors…won't a white and army green silk or sheer fabric look wonderful
It is recycled…so I saved it from landfill and am getting incredible wear out of it…sustainable and practical style
It is incredibly comfortable and I love that it moves with me when I walk
It has pockets!
The shirt dress is sartorial nirvana and it's items like this that allowed me to travel for 4 weeks to Hawaii, Tokyo and Thailand with one carry on suitcase…for a back breaking over packer of the past, seriously wonders never cease!
My Tip: head to your local thrift store and look for light as a feather frocks like this one #LifeChanging
Bag and jewellery also from Salvos Stores, Prada sunnies (for real, found on the footpath in my hood!) and Fendi inspired bag bug charm found on my travels in Bangkok at Terminal 21. Shoes from Wittner
Thanks to Jess Teal for the great pics taken in my Dad's Soi [Street] – check Jess out on facebook 
If you need a photographer in Bangkok she is definitely your gal
#FashionHound