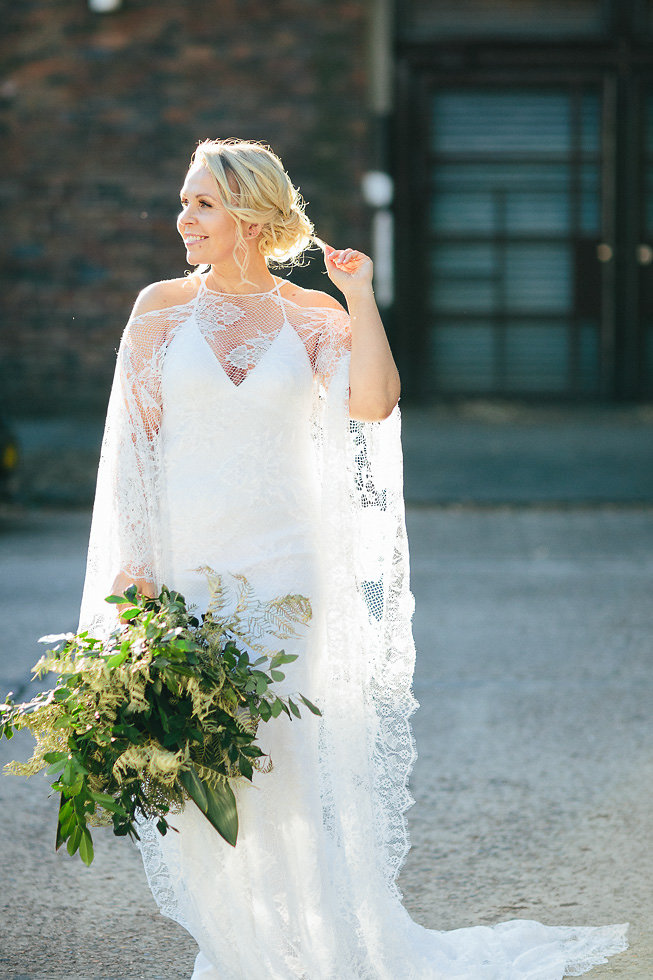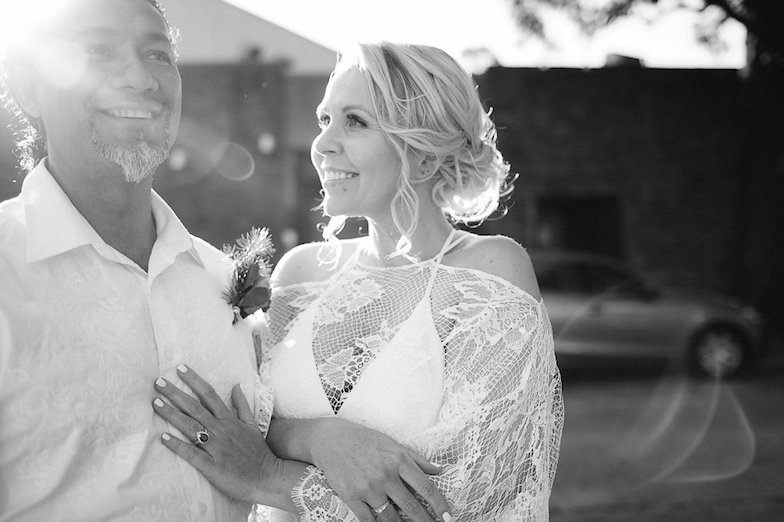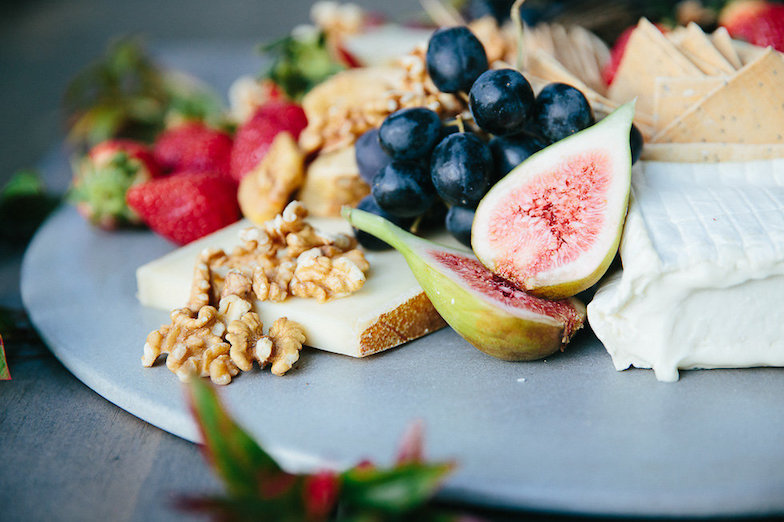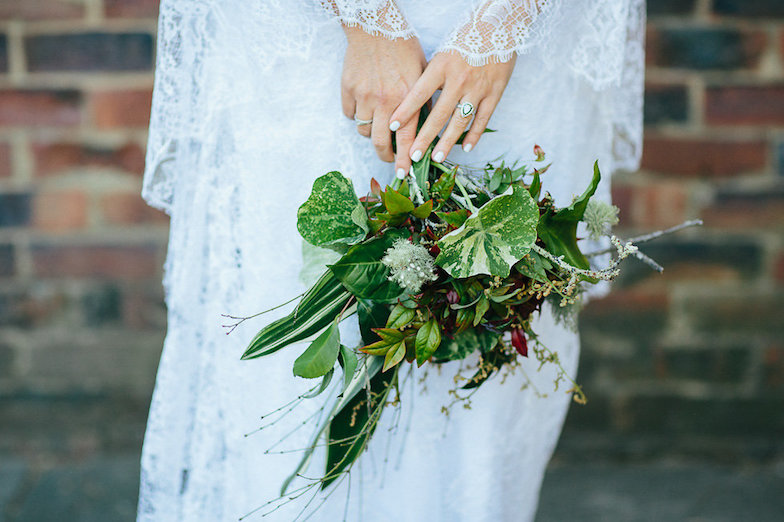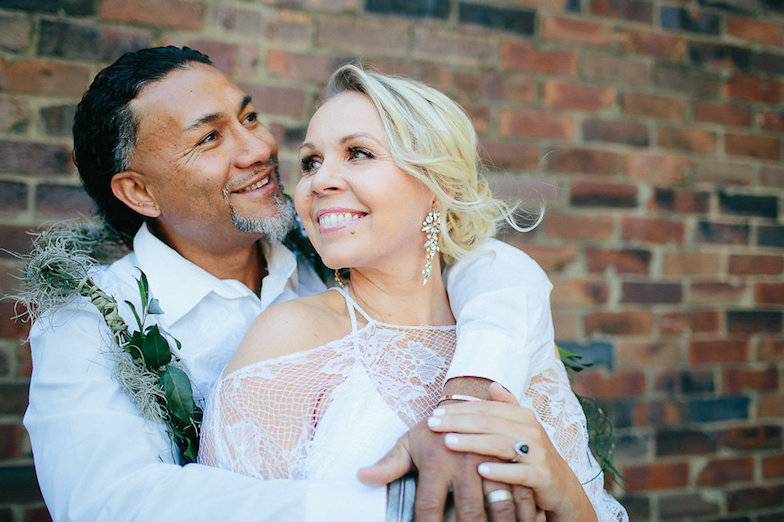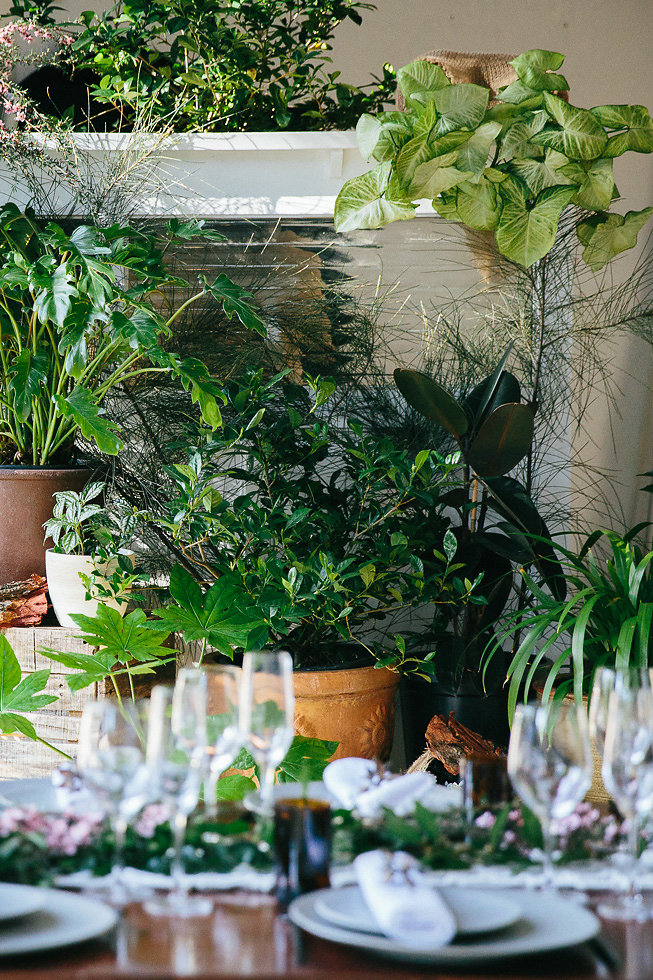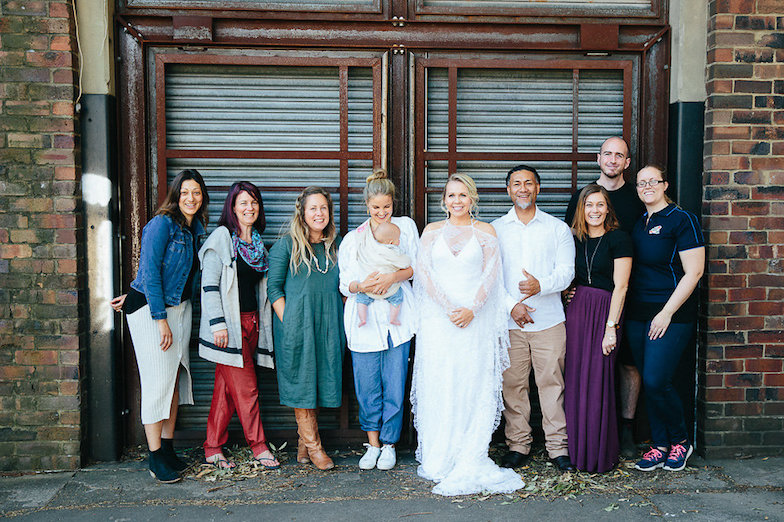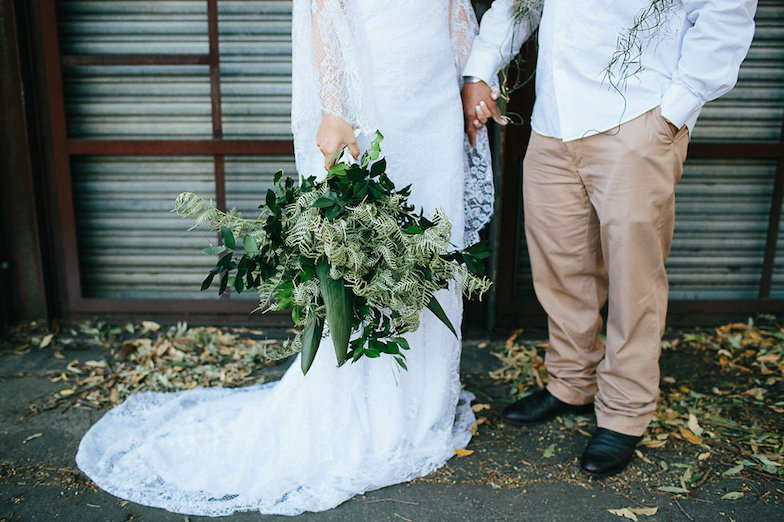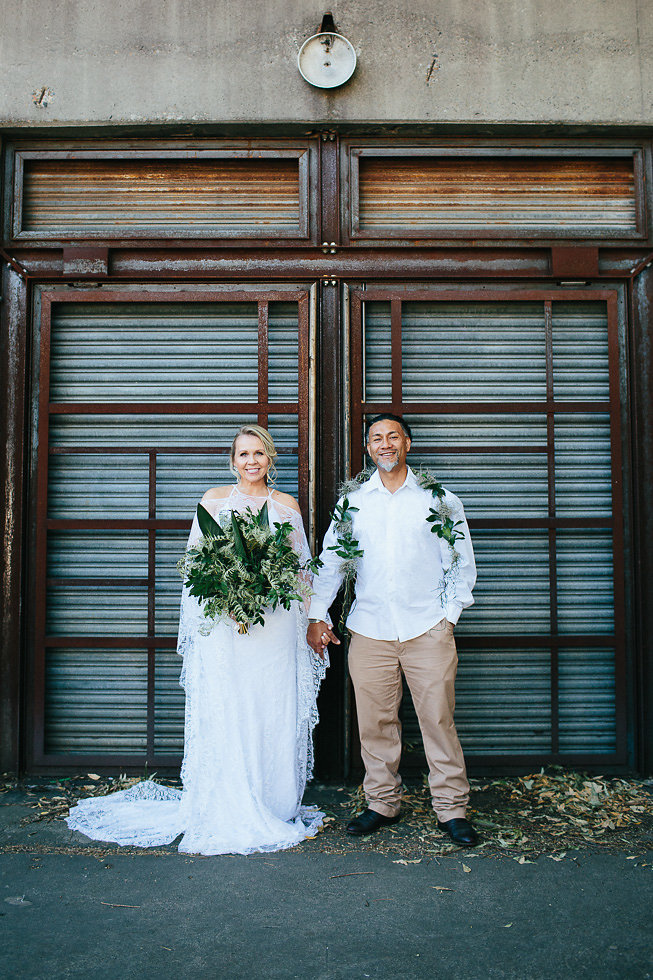 It took me a long time to find my one true love and I'm so excited to marry Lee in December this year. He is kind, loyal, loving, generous and such great fun, for reals we wake up laughing and I still get butterflies when I see him, even though we live together!
I am so proud of the man he is and I love how we allow each other to be ourselves, chase our dreams independently whilst still being a really tight little unit.
Plus he has no idea really what the whole instagram fuss is all about, nor does he know how to use it which I kinda love, but its thanks to my online eco community that I have been able to uncover how to make our wedding more ethical and planet friendly.
I started doing my research 6 months ago and have been learning so much along the way, it's pretty scary how wasteful and excessive weddings can be.
THE DRESS
This is the ultimate wear once item, so I wanted to find a way to make it more mindful…enter Lenka Couture – Australia's first ethically accredited bridal couture designer. Lenka and I are designing my dress from scratch using exisiting designer dead stock, left over lace and ethically sourced fabrics to create my one of a kind eco dream dress. The dress I'm wearing in this shoot is also a Lenka. We are making my bridesmaid dresses using organic silk satin and the coolest element is that we are natural dying them with onion skins, you should see the color!
THE FLOWERS
I had no idea about this, but when I was on the shoot for this Mindfully Wed campaign I discovered that a lot of the wedding flowers and the ones we buy from markets or florists have been flown from overseas. How do they last? Sadly, with lots of chemicals and a big carbon footprint to get them here. So it blew my mind to discover the slow flower movement, bouquets that are foraged, locally grown and even reused. Vanessa from @dancing_blossom_studio is doing seriously cool things #GrownNotFlown
I'm really glad I discovered this concept in time to add it to our wedding values.
CONFETTI
My beautiful Mumma is the high priestess of preloved and DIY, she reduced me to happy tears when she told me she'd been collecting leaves all year from her garden and her travels. Then using a $2 butterfly shaped hole punch she found she is making me eco friendly confetti that breaks down back into the earth afterwards…genius right!
CARS
Man they can rip you off deluxe here, so we have asked a couple of our friends with nice cars to drive us and then we will also be using Uber X
MAKE UP & HAIR
Via the power of the hashtag I uncovered a great ethical Sydney based make up artist. Lovely @liv_lundelius is such a wealth of knowledge and all the products she uses are friendly on your skin, the planet and animals.
I have a lovely girl I work with doing my hair.
THE BOYS
Lee will be wearing amazing Spanish vintage boots, a beautiful embroided white shirt – both found at the Salvos and then my sweet stylist friend Donny Galella is helping me find the best options for the boys in terms of borrowing and ethical brands.
Lee is wearing all op shop and vintage in this shoot. I sourced his white embroided shirt and Ralph Lauren chinos from Salvos Stores both totalled $25. The boots Lee found for $30 in a vintage store when we were in NYC.
THE RINGS
We had such a divine experience sourcing my engagement ring. I'm a self confessed fussy libran so Lee knew that it would be best if we could design the ring together, this also allowed us to take the time and choose a merchant who had an ethical mindset. Affinity Diamonds were incredible, they searched for months to find me the perfect conflict free dream pear shaped black diamond and in a beautiful slice of serendipity it ended up coming from NYC which is my spiritual home. The stone was then sent to us and set right here and made by hand in their small local workshop. It was so wonderful to sit with their designer Colleen and sketch what was in my mind, she even suggested adding in Lee's birth stone peridot, hidden under my diamond which we LOVED! My ring is everything I dreamt of and couldn't recommend their service enough. We will also be getting our wedding rings done with Affinity.
RESOURCE TOOLS
Sandra Henri from Mindfully Wed was the brains trust behind this shoot to promote her event in Sydney Oct 7.
Everything you see here is ethical, mindful, sustainable and aimed at showing you that slowing down never has mean sacrificing style for your special day, in fact we think it makes it more beautiful!
Check out Sandra's amazing checklist below, it great start to help you get in a 'Saying Yes For Less' mindset!
(Sandra also took these gorgeous photos…Talented much!)
Get curious:
Mindful wedding planning and a curious mind are great friends. Reducing a wedding's footprint begins with a state of mind; a willingness to ask questions and the creativity and courage to go your own way. Here are a few questions to get you started on your journey of wedding rebelliousness 😉
Where was this made, and was it made fairly? Don't be afraid to ask your dressmaker, jeweller or florist these questions. The reason for this is that wedding suppliers are generally small, service based businesses who aim to please. More than likely you'll be welcomed with an open mind and "let's find out" approach.
Does it have to be new? There are many ways in which you can integrate the old with the new. Sentimental family jewellery can be recreated into new bespoke pieces and vintage or dead stock fabrics to design new gowns. Borrow items where you can; people love to help and contribute to weddings!
How can we reduce waste? Explore re-gifting the flowers following the wedding day or use potted plants instead of florals, ask about nose-to-tail catering where no part is wasted, ask your venue if they recycle or compost, use e-invites, bamboo disposables, or give your bridal party the freedom to wear whatever they want and are likely to wear again.
How can we benefit our local community? Try to source local, organic and support the little guy. There are so many part-time wedding businesses that do a little happy dance every time they get a booking!
How far has this travelled? Give your florist the creativity to use what's in season and grown in Australia, support a local dress-maker, or choose garden-to-plate catering. Alternatively, if purchasing from overseas, support a traditional artisan, helping to provide employment and preserve culture.
Do we really need this? Set free one layer of your wedding and donate the savings to a cause instead, or invest in relationship nurturing and coaching that will far outlast any material items on your wedding day.
How can we carbon offset our wedding or honeymoon? Whilst you might like to get hands-on with tree planting or making a donation, you'll be surprised that the easiest way to carbon offset your wedding is by increasing the plant-based servings in your wedding menu. You even might save a few dollars while you're at it!
Mindfully Wed is Oct 7 in Sydney, for more info click here 
And here's all the genius eco wedding peeps involved in our shoot, check them out on instagram, just don't ask Lee to find them for you 😉 haha
@less_stuff_more_meaning
@MindfullyWed
@FreedomHubOrg
@FayeDelanty
@Lenka_Couture
@RUUSK
@SandraHenriPhotography
@DanTheManCooking
@RellandCo
@Dancing_Blossom_Studio
@Pop_Up_Gardens
@Liv_Lundelius
@BlownAwayHairSpa
@Planning_with_Purpose